Watch
Talk Show drop new single 'Leather'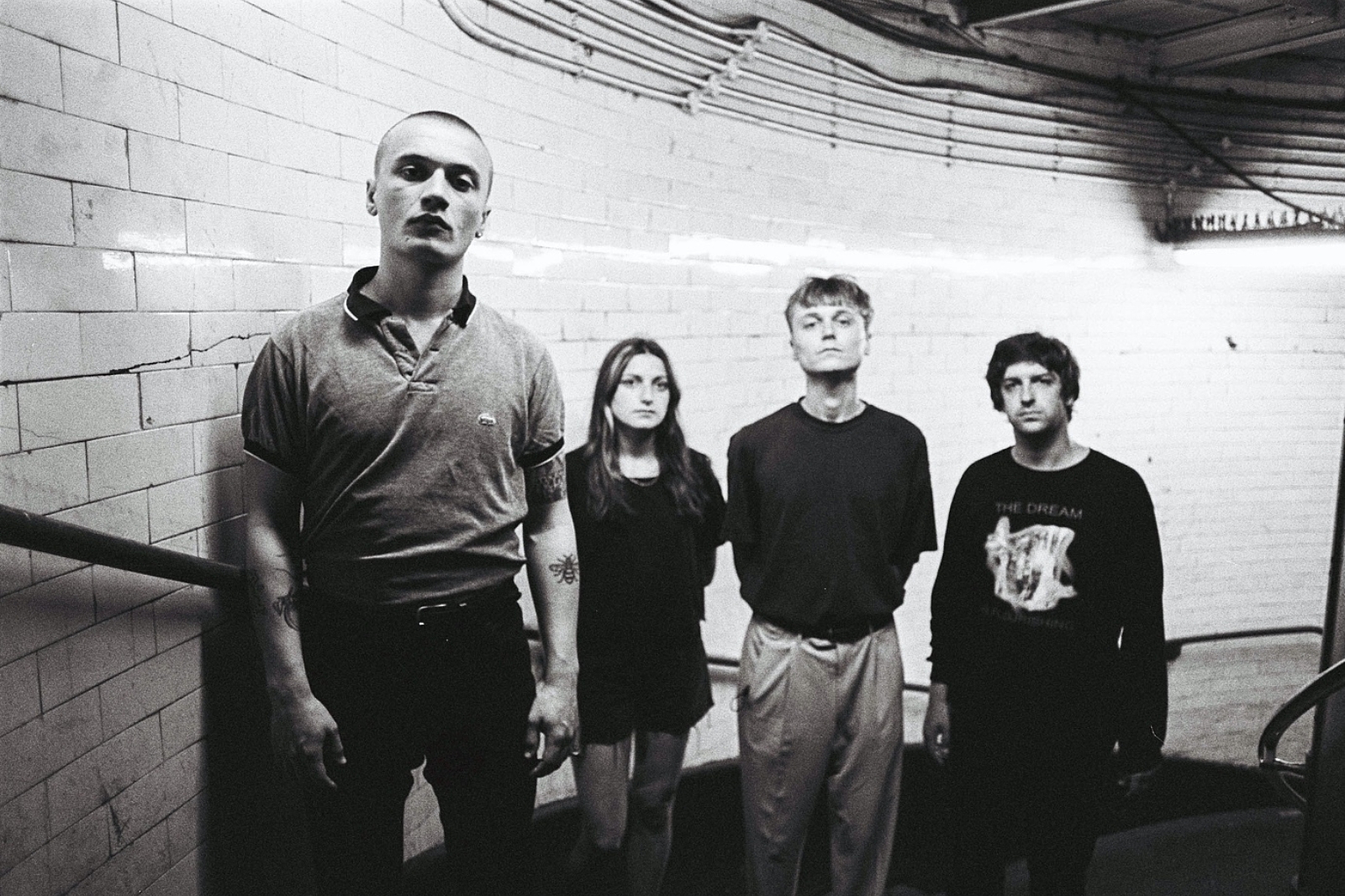 It's lifted from their new EP 'Touch The Ground'.
Ahead of the release of their new EP 'Touch The Ground' on 23rd September by Missing Piece Records, Talk Show are sharing new track 'Leather'.
"Chloe took the lead on this one bringing a big breakbeat style drum part, and we just ran with it," states frontman Harrison Swann. "Vocally it felt natural to sit back and let the other parts sit more at the front. With the sharp guitar and heavy bass lines, we didn't wanna compete with each other, so it helped having small repeating phrases, fitting in the gaps. We were trying to build an atmosphere, something dynamic, rather than tell a story. We wanted something that had a bit of bite to it, that was really gonna show what we'd actually been listening to for inspiration. It's hands down our favourite to play from the EP, and it just feels different. It feels like it really comes alive when we perform it. Whether that's been at festivals, or small cap venues. I love it."
Check it out below.
'Touch The Ground' EP Tracklisting:
1. 'Track 1'
2. 'Underworld'
3. 'Cold House'
4. 'Dirt In The Keyboard'
5. 'Leather'
6. '6'
See Talk Show live at the following dates:
SEPTEMBER
03 - Maastricht, NL @ Bruis Festival
20 - Bristol, UK @ Rough Trade Bristol, Live + Signing
22 - London, UK @ Rough Trade East, Live and Signing
OCTOBER
01 - Bristol, UK @ Ritual Union, Various Bristol Venues
22 - Cardiff, UK @ Swn Festival 2022