Listen
Confidence Man and CHAI link up for new version of 'Angry Girl'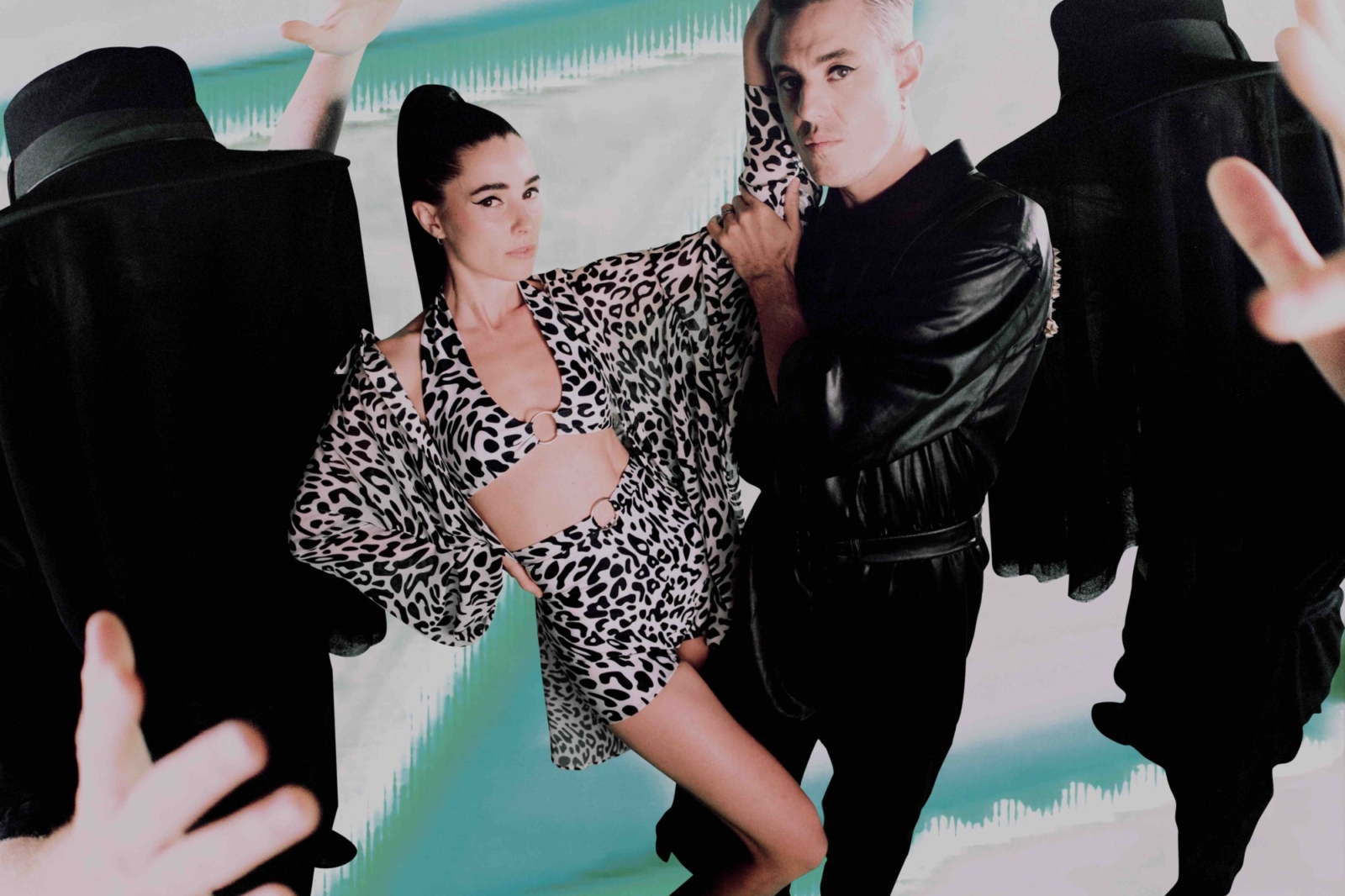 Photo: Jamie Heath
Lifted from Confidence Man's upcoming remix EP 'RE-TILT'.
Following the release of their April album 'Tilt', Confidence Man are prepping to share a new remix EP 'RE-TILT' on 30th September, and now they're releasing new version of 'Angry Girl' with CHAI.
"Love doesn't have to be a two way street," Confidence Man say. "It can be a bunch of hotties colliding at every turn. That's kinda like what we have here. A collaboration that makes more sense than most things in the natural world. Conman x CHAI forever."
"Our friends have gone all out with their anger," CHAI add. "Anger, excitement and panic are all up to you. This song really reminds us of Confidence Man's raging and burning love performances, and is like a powerful energy drink. Who cares about responsibility?!"
Have a listen below.
'RE-TILT' Tracklisting:
1. Holiday (Tame Impala Remix)
2. Luvin U Is Easy (Totally Enormous Extinct Dinosaurs Remix)
3. Relieve The Pressure (X-Coast Remix)
4. Angry Girl (CHAI Version)
5. Break It Bought It (CC:DISCO! Dub Remix)
6. Feels Like A Different Thing (Daniel Avery Remix)
7. Holiday (Erol Alkan OOO Rework)
See Confidence Man live at the following dates:
NOVEMBER
01 – KOKO – LONDON – SOLD OUT
03 - The Roundhouse - LONDON
04 – KOKO – LONDON – SOLD OUT
09 – Barrowlands - GLASGOW
10 – New Century Hall – MANCHESTER – SOLD OUT
11 – New Century Hall – MANCHESTER – SOLD OUT
12 – New Century Hall – MANCHESTER – SOLD OUT
15 – Academy – BRISTOL
16 – Tramshed – CARDIFF
17 – Stylus – LEEDS
19 – Primavera Weekender – BENIDORM, ES
22 – Academy – LIVERPOOL
23 – Institute – BIRMINGHAM
24 – Rock City – NOTTINGHAM
25 – National Stadium - DUBLIN