Back In The Race: Wunderhorse
After the combustion of his teenage band Dead Pretties, Jacob Slater did some much-needed reevaluating. From it came Wunderhorse, and a debut album - 'Cub' - that stares into a far brighter future.
If there was ever a poster band for doing too much, too young, then the short-lived Dead Pretties and their wild-eyed, magnetically charismatic frontman Jacob Slater would likely be it. In February of 2017, amid a blaze of hype perpetuating the then-burgeoning South London punk scene, the teenage trio released their debut single 'Social Experiment'; by October of that same year, they'd called time on the band for good, having fallen swiftly into a wayward lifestyle that was dangerously unsustainable.
"It was stupid. It got to the point where you're just starring in your own silly drama that puts you at the centre of the universe: 'Oh I'm a tortured artist and I'm taking loads of drugs' but you're not actually writing or producing much," Jacob shrugs now, five years down the line. "In the last few months of Dead Pretties I wasn't even in the headspace to create anything, so who are you kidding? If you're living a lifestyle that stops you being able to make the music that afforded you that lifestyle in the first place, then you're just a joke."
Though giving back the keys to the kingdom might have been a difficult career move, it's undoubtedly the smartest one Jacob could have made. Not only is the tanned and healthy 24-year-old supping a Guinness today an unrecognisable energy from the twitchy, dishevelled vocalist we first met back then, his solo project Wunderhorse reintroduces a songwriter of considerable clout and substance that signifies a vast sonic step forwards too.
Having relocated from the capital to the slower pace of Cornwall, debut album 'Cub' seems to echo that change. Where his former outfit were chaotic and frenzied, Wunderhorse's output allows itself to take a beat; there's still gritty, raw emotion to be found, but this time it's rooted in something more substantial than just reckless youthful abandon. "When you're 16, 17, maybe you can be a bit embarrassed about who you are, like, 'Ah, I'm not a little softy who likes Neil Young! I wanna smash things up!'" he laughs. "But you can only wear that mask for so long and eventually it fell off."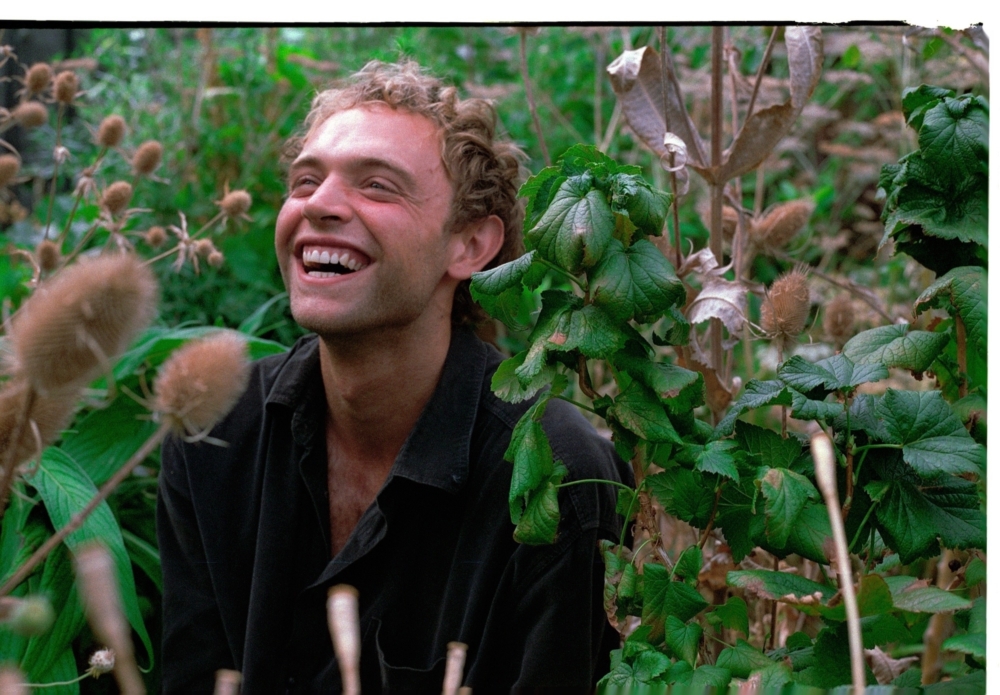 "I think music is crying out for honesty. Honesty is needed now more than ever".
A collection taken from across the past half decade - some tracks previously deemed inappropriate for his old output, others written more recently - at 'Cub''s centre sits 'Teal': the sort of rare, blisteringly track that feels cut from the same cloth as Sam Fender's incendiary 'Seventeen Going Under' in terms of pure, raw emotion. In it, Jacob looks back at a former relationship filled with love and destruction and illness with a vocal that sounds ripped from the crux of his being: "One of them said 'I don't care if this kills you' / What if it did Katie? / What if it killed her?"
"If something affects you like that and it does feel raw and harsh and wrong with a lot of rough edges, it should come out in the writing. From that song onwards, I really tried to just be as brutally honest as I can," he says. "I think music is crying out for honesty; I think people should try and just put it down. No matter how raw and heart-wrenching it is, or how vulnerable it makes you feel, you should say it how it is. Honesty is needed now more than ever."
It's this attitude that elevates 'Cub' into the realms of a truly special debut. Across the record, Jacob's classic influences play out over tracks that alternately bring to mind the dark cerebralism of Radiohead ('Butterflies'), '90s grunge nods on 'Poppy' or Springsteen-isms on 'Teal'; standout 'Atlantis' or the lighters-aloft lullaby of 'Mantis' with its cathartic crescendo of an ending, meanwhile, feel timeless, built on the sort of instinctive knack for melody that can unite arenas. But it's Jacob - a wise head on still-young shoulders - that sits at its centre, with a voice and a point of view that only comes from having lived probably a little too much for his age.
"Dead Pretties, part of our schtick was it was kind of throwaway. But the more you do it, and if you do it with a clear head, you think, 'Well I might as well make it mean something to me and then it might mean something to other people too'," he posits. "There's different music for everyone, but I don't want it to be throwaway anymore. I want this music to stand on its own two feet, or at least try to. Maybe stand on one leg…"
One better than that, on 'Cub', Jacob has made an album that soars - one that harnesses all the energy and emotion and feeling he's always had, but channels it into something productive and beautiful. Wunderhorse might sound like a strange name for a project, but as a little slice of magic that could take him all the way to the finish line, maybe it makes perfect sense.

'Cub' is out 7th October via Communion.