Watch
LIFE share new video for 'Shipping Forecast' & new track 'Hull Sky'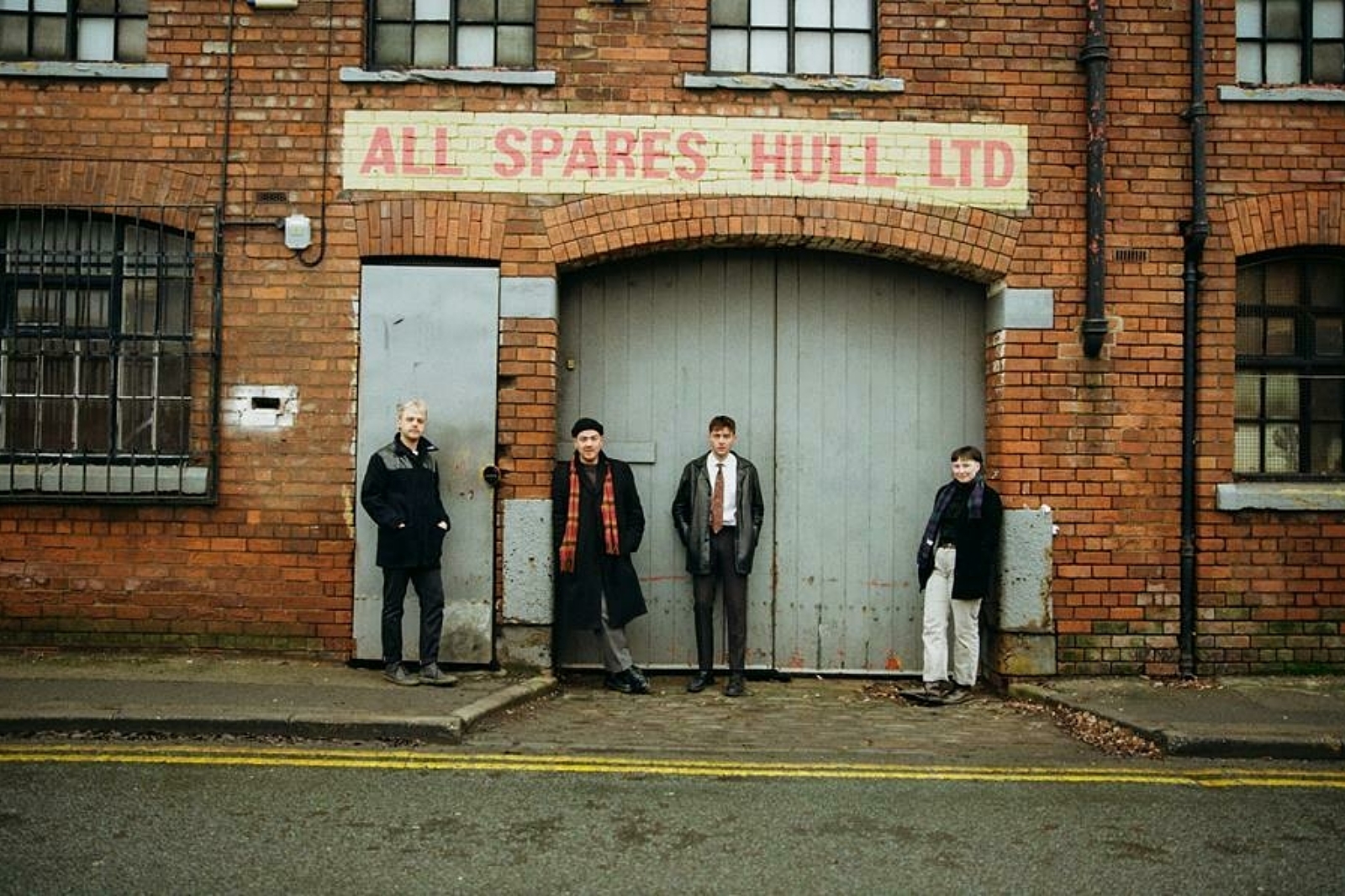 Photo: Luke Hallett
The band head out on a UK tour early next month.
Hull band LIFE have shared the new video for their track 'Shipping Forecast', as taken from their recent album 'North East Coastal Town'.
"'Shipping Forecast' is a track that is awash with Hull's nautical heritage," the band's Mez Green has said of the track. "The music channels the power of the waves somewhere between Dogger and Humber.
"It's an urgent and powerful track that grapples with the need to get home and pins themes of toxic social media and control to its mast.
"The track was one of the first to be written from 'North East Coastal Town' and its energy and mood very much set the scene of our recording process."
Alongside the new video - which you watch below - the quartet have also shared another new track in the form of 'Hull Sky'.
"'Hull Sky' sneers, stomps and powers along with themes of romance," Mez says. "Whilst it didn't quite fit the feel of 'North East Coastal Town', we're excited to release it as the b-side to one of our favourite songs off the new album."
These new offerings land ahead of the band's upcoming live shows - check out the dates at the bottom of the article.
SEPTEMBER
27 – Confort Modern, Poitiers
28 – Rock School Barbey, Bordeaux
29 – Astrolabe, Orleans
30 – Point Ephemere, Paris
OCTOBER
03 – The Cluny, Newcastle
04 – Brudenell Social Club, Leeds
05 – Mash House, Edinburgh
06 – The Deaf Institute, Manchester
07 – Bootleg Social, Blackpool
08 – Bodega, Nottingham
10 – The Fleece, Bristol
11 - Patterns, Brighton
12 – Scala, London
14 – Joiners, Southampton
17 – Blueshell, Cologne
18 – Molotow Club, Hamburg
20 – Café V Lese, Prague
21 – Rocking Chair, Switzerland
22 – Arci Bellezza, Milan
23 – Freakout, Bologna
25 – Hole 44, Berlin
26 – Merelyn, Nigmegen
27 – Rotown, Rotterdam
28 – ACU, Utrecht
29 – London Calling Festival, Amsterdam