News
Divorce announce debut EP 'Get Mean'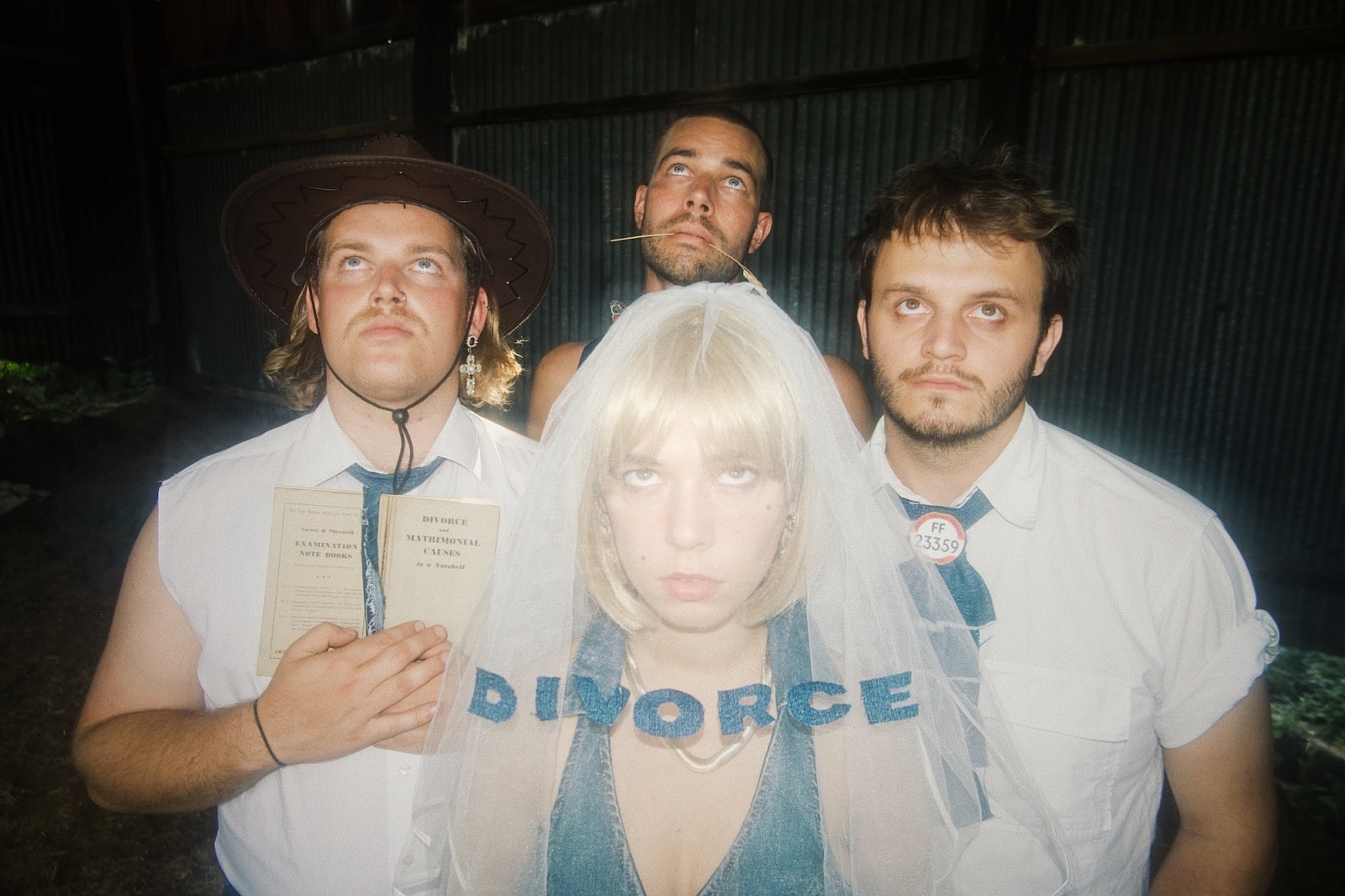 Photo: Meadow Florence
They're also sharing their newest single 'Checking Out'.
Set for release on 2nd December, Nottingham newbies Divorce have announced their debut EP 'Get Mean'.
Sharing new single 'Checking Out' alongside the news, the band's Tiger Cohen-Towell says, "The track was written when a group of musician's friends and I did a songwriting exercise, the challenge being to write five songs in five days. I think it was maybe the 4th day of the process and I wanted to write something that was as far away from myself as possible, I was tired of my own personal narratives.
"I've always loved dramatic country and western ballads and a major inspiration for the track was country-singer Marty Robbins, who writes the most intense 'gunfighter ballads', which are bordering on slap-stick in their incessant violence and all-American heroism. I wanted to flip that on its head by having a female narrator who feels justified in her heinous act because those gunfighter ballads make you root for the underdog anti-hero, even if they are behaving completely irrationally — that's a running theme in country music I think. 'Checking Out' is satirical and humorous, whilst getting into the head of a person who has been pushed too far and had enough of mistreatment in a relationship (although I don't condone murder!)"
Check it out below.
See Divorce live at the following dates:
OCTOBER
04 - Polar Bear, Hull
05 - Sidney & Matilda, Sheffield
06 - Hare & Hounds 2, Birmingham
07 - The Shooting Gallery @ Zerox, Newcastle
08 - Sneaky Pete's, Edinburgh
09 - Broadcast, Glasgow
11 - Hope & Ruin, Brighton
12 - Sebright Arms, London
13 - The Loft, Portsmouth
15 - The Crofters Rights, Bristol
21-22 - Left Of The Dial, Rotterdam
28 - The Bodega, Nottingham