Watch
Personal Trainer share new single 'Former Puppy'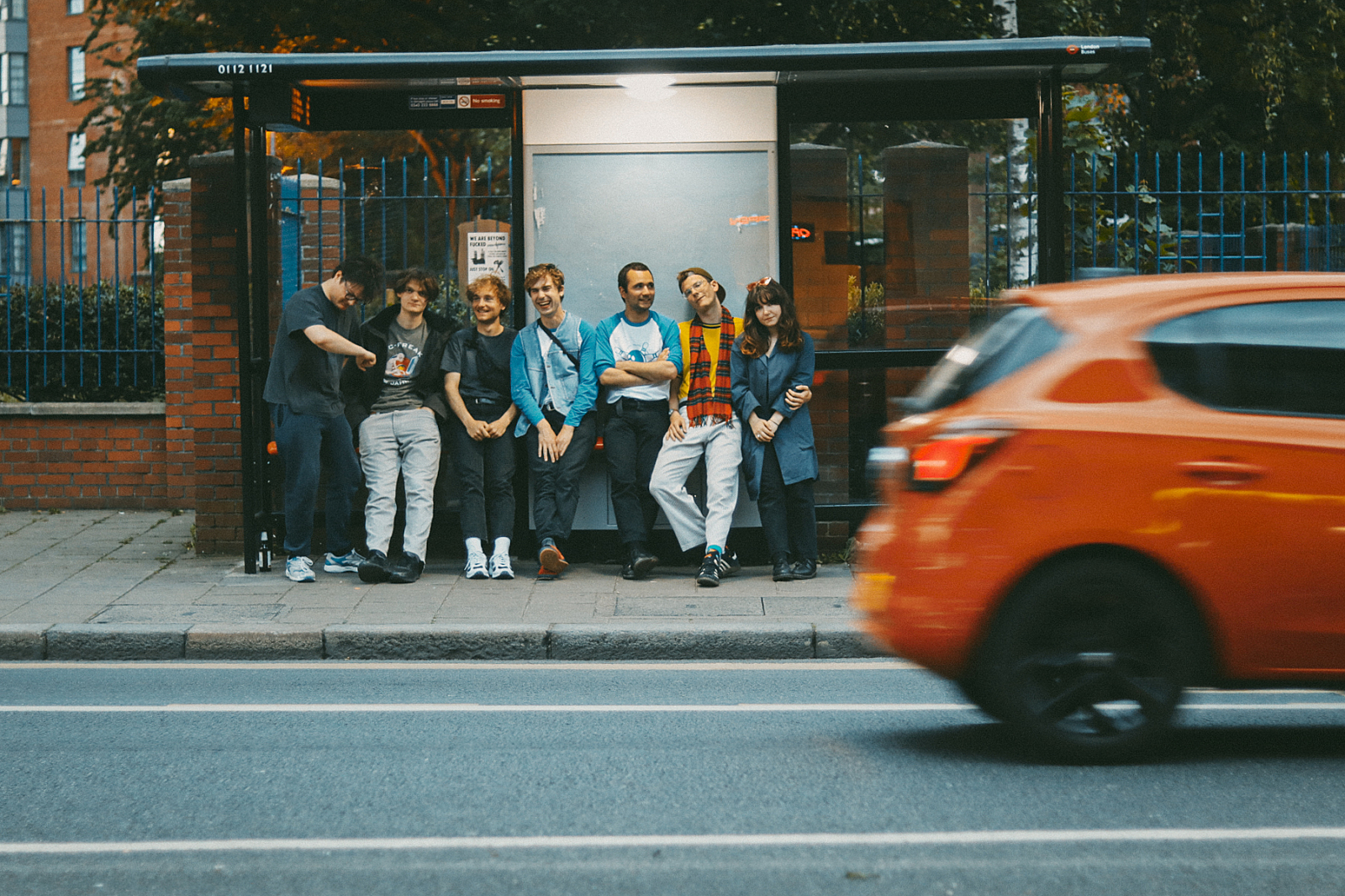 Photo: MARIEKE HULZINGA
It's the latest taste of the collective's upcoming debut album.
With their debut album 'Big Love Blanket' set for release on 4th November, Amsterdam seven-piece Personal Trainer are sharing their latest single 'Former Puppy'.
"I think 'Former Puppy' is partly about making music when you're not really thinking about it or when you're just following your instinct," the band's Willem Smit says. "I always try to do that in some way, it could be false nostalgia, but I'm finding it harder to do now than I did before.
"While working on this song, I was kind of trying to mimic the way I made songs when I was a bit younger. During a big chunk of it there's two drum tracks with a lot of fills playing simultaneously, which I think gives it kind of an over-eager sound, if that makes sense. There's a lot of guitar overdubs on this one. It's hard to judge whether we got close, but I said 'I want them to sound like Oasis!' a lot during the process."
Have a listen to 'Former Puppy' below.
'Big Love Blanket' Tracklisting:
1. Big Love Blanket
2. The Lazer
3. Rug Busters
4. Milk
5. Key Of Ego
6. Texas In The Kitchen
7. Cut Loose
8. The Money Department
9. Former Puppy
10. Vaalserberg Hero
See Personal Trainer live at the following dates:
NOVEMBER
02 The Crescent, York
03 The Windmill, London
04 Mutations Festival, Brighton
16 L'International, Paris
17 Botanique, Brussels *
24 Hedon, Zwolle *
26 Ooterpoort, Groningen *
30 Maassilo, Rotterdam *
DECEMBER
02 Paard, Den Haag *
08 Tivolivredenburg, Utrecht *
10 :013, Tilburg *
13 Muziekgieterij, Maastricht *
16 Doornroosje, Nijmegen *
17 Doornroosje, Nijmegen *
18 Doornroosje, Nijmegen *
FEBRUARY
28 Portland Arms, Cambridge
MARCH
01 Voodoo Daddy's, Norwich
04 The Loft, Portsmouth
05 Modern Art Oxford, Oxford
07 Hare And Hounds 2, Birmingham
09 The Castle Hotel, Manchester
10 Hyde Park Book Club, Leeds
11 Broadcast, Glasgow
12 Mash House, Edinburgh
13 Cluny 2, Newcastle
* w/De Staat