Get To Know… Tara Lily
Her new EP 'Last Flight Out' is out now.
Hello and welcome to DIY's introducing feature, Get To Know… getting you a little bit closer to the buzziest new acts that have been catching our eye as of late, and working out what makes them tick.
Recently we've met the self-proclaimed "best band since Oasis" Enumclaw, Irenegarry, Femes, Queralt Lahoz, best friend duo TOLEDO, and now we're introducing you to rising multi-instrumentalist Tara Lily.
Sharing her new EP 'Last Flight Out' today, Tara says of the five-track EP, "I guess for me this project was about pushing the boundaries of jazz. So, you have a DnB track with trumpet, an Afro-Asian dance fusion, and some Indo-Jazz. They're all about exploring the limits of the genre and stretching it into different spaces. Fundamentally, jazz is at the root of everything that I do - I've explored working with other sounds and genres as I've gone along. Whether it's being influenced by life, relationships, people, or culture – I'm always exploring pushing jazz in the realms of modern music and making it relative to who I am and how I live my life today."
We sent her over some questions to find out more!
Describe your music to us in the form of a Tinder bio.
Young, direct, loving, sometimes lonely.
What's your earliest musical memory?
Playing my two-octave casio keyboard on my kitchen floor.
Who were some artists that inspired you when you were just starting out (and why)?
Alice Coltrane, Asha Pulthi, Norah Jones, Billie Holiday, MONK, Aaliyah, M.I.A.
Billie Holiday, she was a female pioneer of jazz (whether she gets the credits or not)… I grew up listening to jazz standards.
Janis Joplin… an eclectic singer exploring psychedelic rock. Her energy was always very wild and fiery. I used to listen to her everyday when I was like 14.
Alice Coltrane because she explores spirituality, jazz and Indian classical sounds in an authentic and deep way.
You're from Peckham. What do you think of the music scene there at the moment?
I think Peckham had its golden days of music when I was growing up there. I've been there 20 years and I've seen it go from "London's roughest borough" to Made in Chelsea (2022)…
When I was in my late teens is when it really started taking off as a melting pot for music. Now a lot of musicians can't afford to live here anymore so it's a bit of a strange time…
Are there any other artists breaking through at the same time that you take inspiration from?
I am inspired by musicians and creators of art wherever I go. I play a lot of them on my worldwide FM show which is focused on women in jazz and world music. From established acts such as M.I.A, Nubiya Garcia, Bat For Lashes, Anoushka Shankar, to more upcoming young women like Suchi (Norwegian-Indian electronic producer/DJ), Aniwa (Bengali indie singer) and Nala Sinephro (Caribbean-Belgian experimental jazz harpist).
Who would be your dream collaborator?
They're probably all dead, lol.
Musically or otherwise, what are you most looking forward to this year?
Riding the waves, big or small, taking each day as it comes and waiting for the unexpected.
If people could take away one thing from your music, what would it be?
The unexpected.


Get your copy of the latest issue
More like this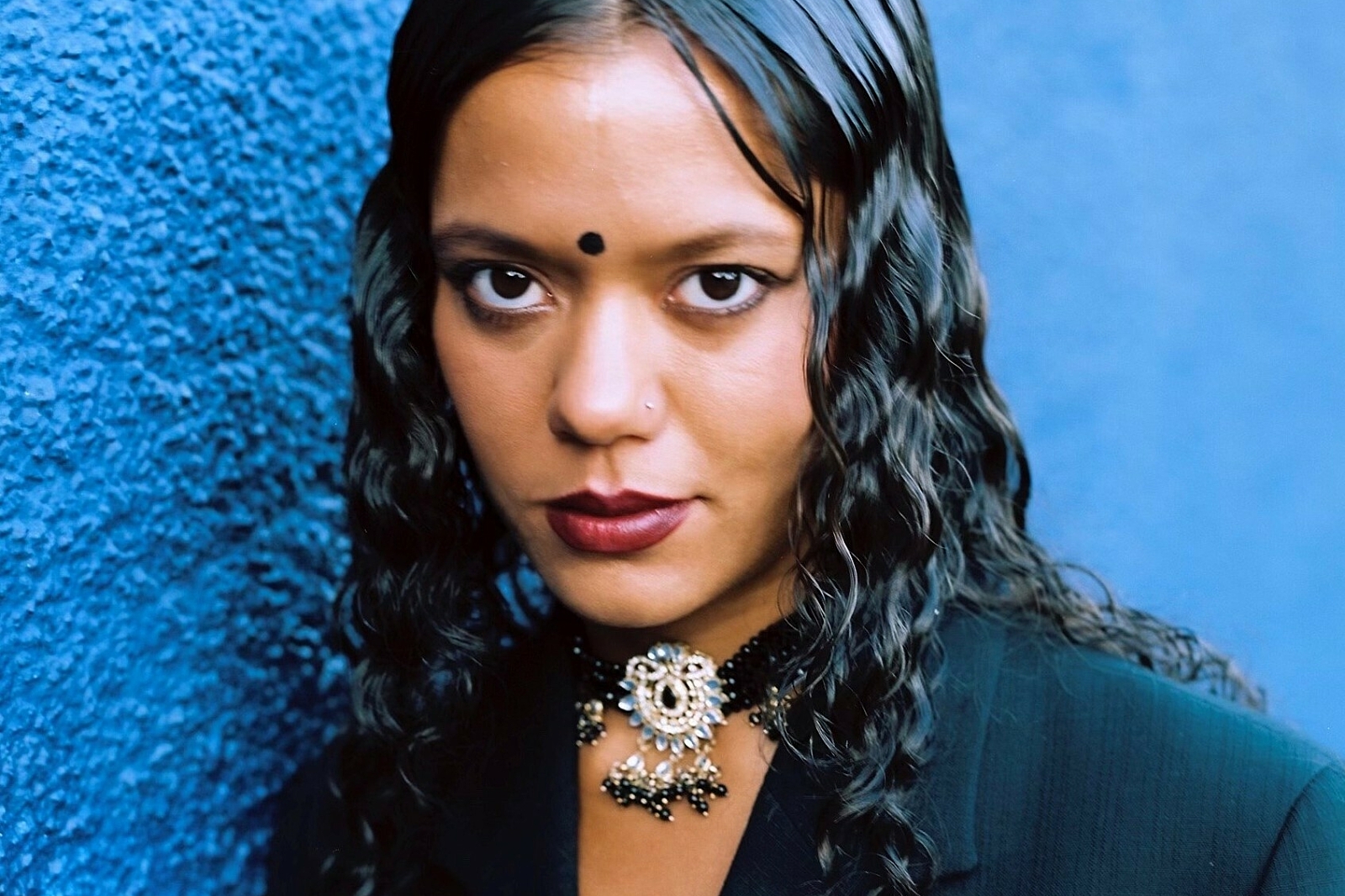 It comes ahead of the release of her new EP 'Last Flight Out'.