Watch
Big Joanie share video for 'Sainted'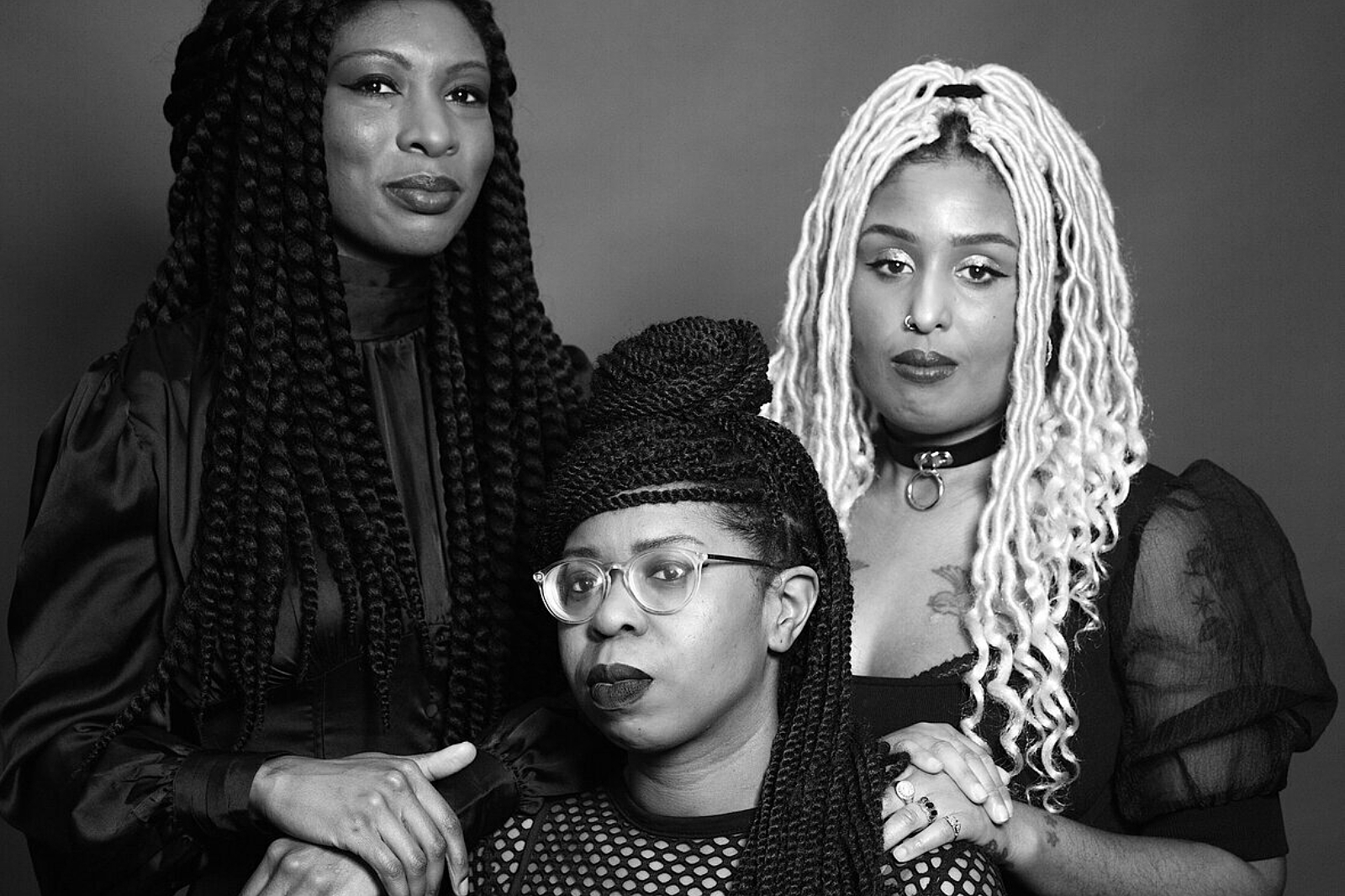 Their second album, 'Back Home', is out next month.
With their new album 'Back Home' arriving on 4th November, Big Joanie are sharing the video for their latest single 'Sainted'.
"Taking inspiration from Wicca and Orisha worship spiritual practices amongst the African diaspora, 'Sainted' creates a new Black British folk-gothic aesthetic just in time for Halloween/Samhain," drummer and vocalist Chardine Taylor-Stone shares.
"I was really inspired by the theme of ancestral connections to nature in the track, and by the idea that something as simple as the smell of lavender can transform the everyday," director Leanne Davies adds. "We're close to Samhain, which is all about connecting with the otherworld and your ancestors, so I wanted to make sure we referenced this. I imagined it as a cross between 'Picnic at Hanging Rock', 'Blair Witch Project', and 'The Craft'; dreamy and magical with a dark edge. The track is rhythmic and ritualistic, so even without visuals it's compelling and spell-like."
Watch the video below.
'Back Home' Tracklisting:
1. Cactus Tree
2. Taut
3. Confident Man
4. What Are You Waiting For?
5. In My Arms
6. Your Words
7. Count To Ten
8. Happier Still
9. Insecure
10. Today
11. I Will
12. In My Arms (Reprise)
13. Sainted
See Big Joanie live at the following dates:
OCTOBER
22 - Loud In Libraries
 @ Central Library, Coventry
NOVEMBER
04 - Rough Trade East, London - album launch
06 - Rough Trade Nottingham - album launch
07 - Rough Trade Bristol - album launch
11 - Albert Hall, Manchester - supporting Courtney Barnett 

12 - The Dome, Brighton - supporting Courtney Barnett 

13 - Pitchfork London @ Roundhouse, London
JANUARY
06 - Strange Brew, Bristol
07 - Rockaway Beach Festival, Bognor Regis
08 - Joiners, Southampton
10 - The Bullingdon, Oxford
11 - The Garage, London
12 - Hare & Hounds, Birmingham
13 - Belgrave Music Hall, Leeds
14 - Mono, Glasgow
15 - Cluny, Newcastle
17 - Deaf Institute, Manchester
21 - Paradiso, Amsterdam, Netherlands