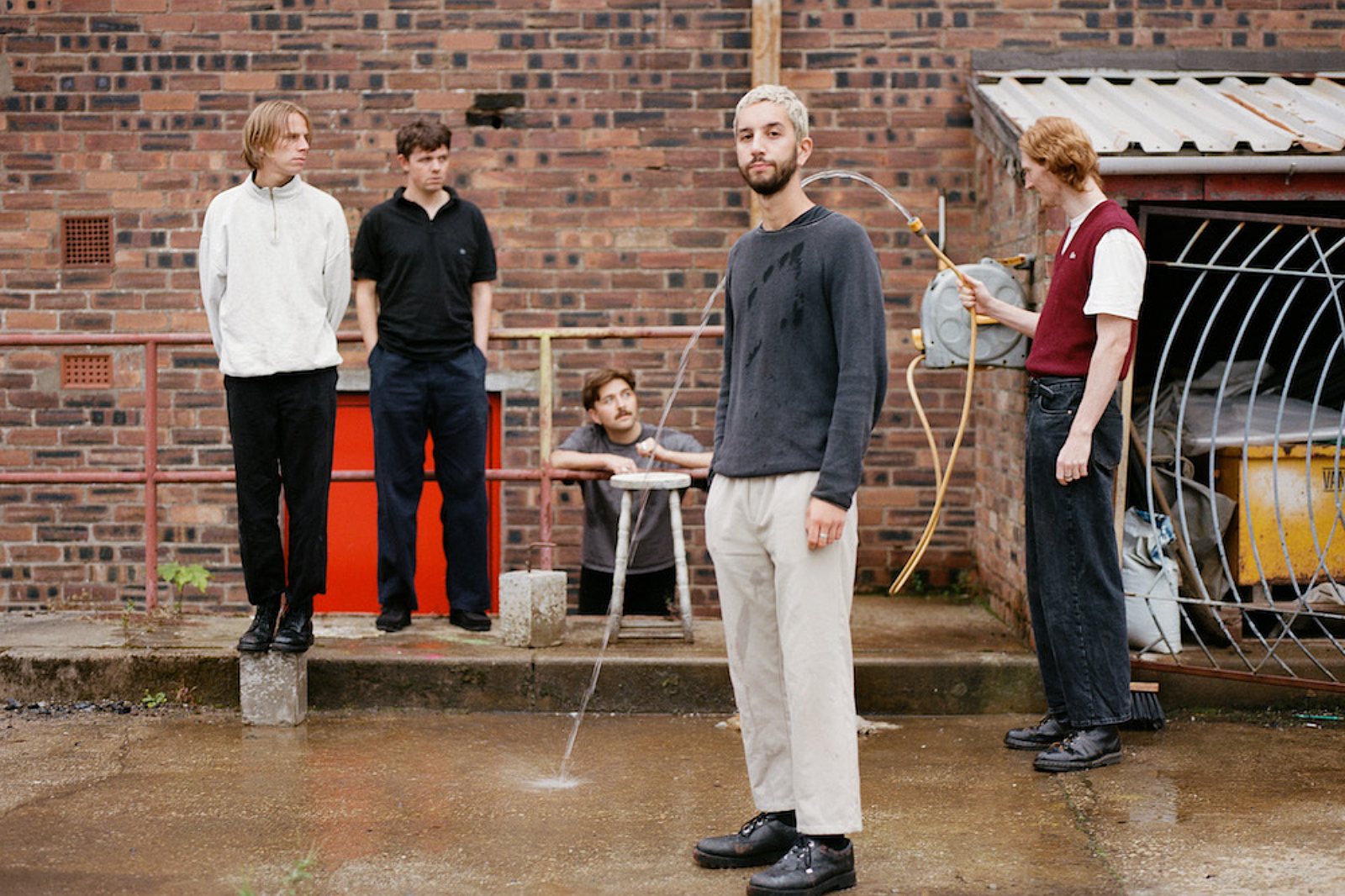 Photo: CRAIG R MCINTOSH
Humour: "Our songs had to become a more stressful, unpleasant thing before we made something interesting"
Carving out a neurotic niche of unhinged indie, you'd be wise to get a sense of Humour sooner rather than later.
Having cut their teeth individually through a catalogue of "amazingly shit" bands around Glasgow, Humour were born from the abundance of free time granted by the pandemic - a period that allowed them to morph and grow before making themselves known to the wider world. "I listened to some old stuff earlier and it's completely unrecognisable," vocalist Andreas Christodoulidis recalls. "I used to just speak everything. I had the words, which I was happy with, but I didn't know how to deliver them." "We had all of that time to just try different things," guitarist Jack Lyall goes on. "I remember going past Andreas' room and he had tutorial videos up, where a guy teaches you how to sing like a screamo band."
It was only when 'Alive and Well' - the song that would go on to become Humour's second single - had come to a point of creative stagnation, however, that Jack suggested Andreas shout the lyrics as loud as he could, lighting the touchpaper on what would become the band's unhinged style.
"We liked the idea of a name that could conjure an image without committing us to a big statement."
— Ross Patrizio
Though an influx of angular post-punk artists have surfed into public consciousness on a sea of wise-cracking lyrics and choppy riffs over the past few years, the Glaswegians are crafting their own space within the genre: shifting the parameters of the category to expand its possibilities. Andreas summons a cast of characters via a range of vocal deliveries, posing anxiety-inducing hypotheticals through erratic and discordant verses which are bookended by rousing choruses that bring to mind Britain's indie-pop class of the mid-'00s.
"The spoken-singing comparisons have been the trickiest thing we've been asked, because - aside from some obvious overlap - I don't think we sound too much like any of the bands in that scene," guitarist Ross Patrizio reasons. "It's nice to perform with a few of those bands now, but I don't think we did a very interesting version of the post-punk talk-singing. Our songs had to become a more stressful, unpleasant thing before we made something that we found interesting."
With this natural affinity for writing through the guise of the neurotic, and a debut EP entitled 'Pure Misery' ready to arrive before Christmas, the band's singularly-worded moniker lands with a touch of irony. "We liked the idea of a name that could conjure an image without committing us to a big statement," says Ross. "Especially when we weren't sure what that was going to be."
"The word 'humour' is an interesting one, considering Andreas can write about some pretty bleak things a lot of the time," Jack adds, before passing the baton back to Ross in the adjacent Zoom window: "It's all sort of sinister when you say it like that, isn't it?"

'Pure Misery' EP is out 25th November via So Young Records.