65daysofstatic: 'We Don't Leave Things Like This To Chance'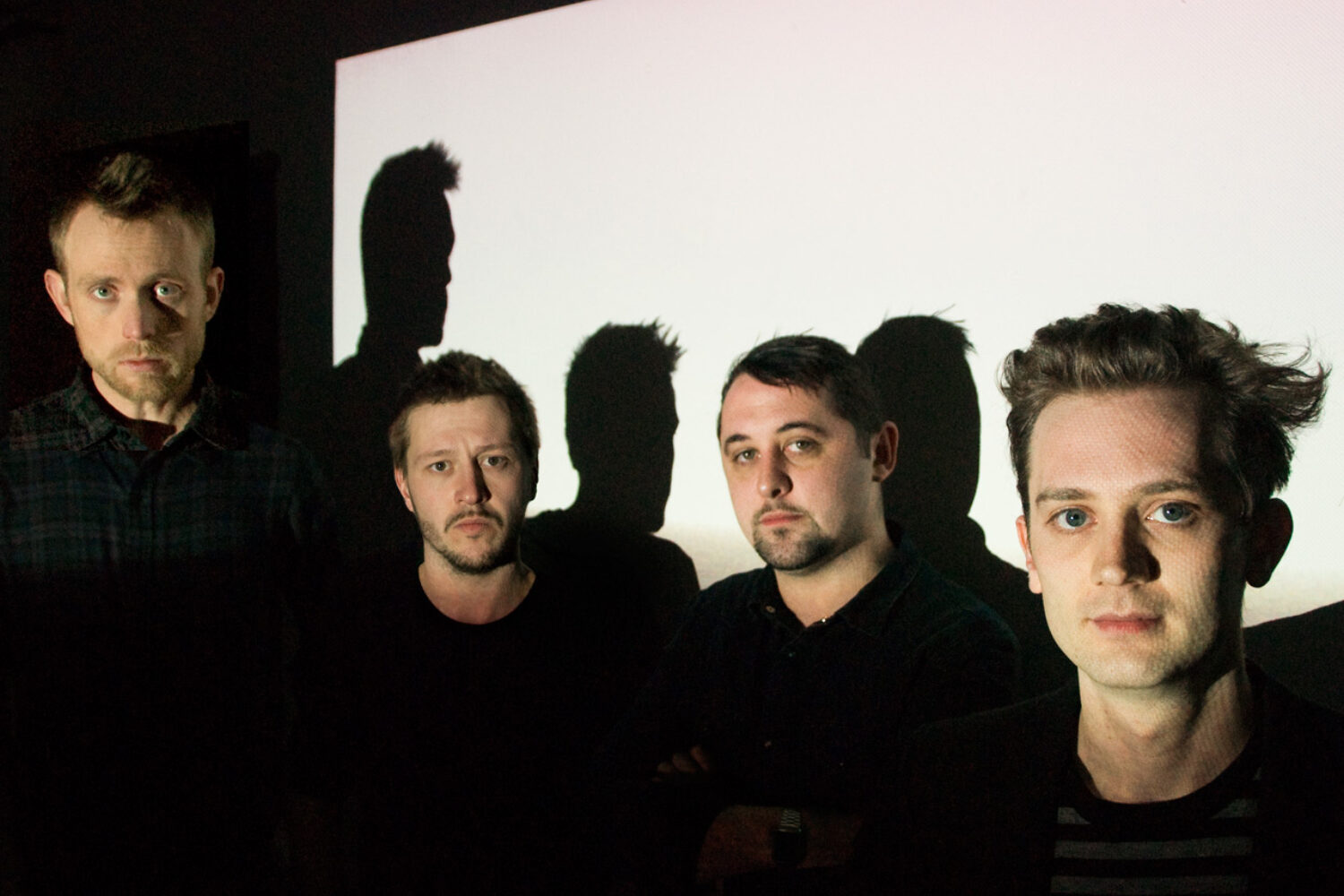 Ahead of their performance at this year's Truck 2012, 65daysofstatic talk us through their festival prep tactics.
It's almost time for Truck 2012, so we figured we'd have a quick chat with a couple of the acts to be gracing this year's bill. We catch up with Paul Wolinski of 65daysofstatic, who gives us the lowdown on their rather intricate festival preparations…

Hello! How're you doing, and what've you been up to recently?
Hello. I am doing fine, thanks. Right now I am on a train answering questions for you. More recently, 65 have been wrapped up searching for ways to write a new record and, on the occasional good day, actually writing a record.

Mostly we sit in a room together making noise at each other and then going, 'how about that?' Usually, someone answers with something like ,'No, that's not good enough. Try again'. Then we have some coffee and go home.

How're you feeling about playing this year's Truck Festival?
Since the past couple of months have been made up mostly of monsoons, then it seems foolhardy at best to venture outside with lots of electrical equipment.That being said, it's very exciting to be playing the main stage at Truck. We've played all the others about a million times, I think. Hopefully we'll have a little surprise in store too.

How do you go about preparing for a festival set, in comparison to a regular show?
Well. With an outfit like 65daysofstatic, we don't leave things like this to chance. For our festival shows we have several outside consultants - experts in statistics and demographics. We've outsourced a bunch of work to India - a load of data-miners scraping Facebook and website forums based on proprietary 65 algorithms which help us build up a profile of the average festival goer for each specific festival. That's then sent out to some Russian mathematicians we have on a retainer who build formulas based on the line-up and timetabling of each specific festival to work out what percentage of people are likely to actually come and watch us at the festival. This helps up refine the demographic a little better. Finally - using data pulled from Last.FM, Spotify and Friendster, and combining them with the audience profiles we are able to tailor set lists for each show that are likely to engage the most people. We have a hit rate of over 76% using this technique. We're thinking about licensing the technology to other bands. We might publish an ebook of graphs about it too and sell it through fucking Amazon.

What're you favourite parts about playing festivals, and what do you absolutely hate?
The favourite parts about playing festivals are when we are playing the festivals. Massive crowds, goodwill, an hour of connection with other human beings. Occasionally you get to see another band you're into on one of the other stages.

The worst parts are often the bits either side. Getting to the festival, eating festival food, meeting people who've been on drugs for three days and think a suitable opening to an adult conversation are the words 'Eeeugh. I'm mashed mate'. Getting out of the festival.

Is there anyone you're particularly looking forward to seeing at this year's Truck?
Graeme the drummer from Youthmovies.

It's Truck's fifteenth birthday this year - first of all, how do you plan on making sure everyone at Truck is celebrating adequately, and secondly, do you remember how you celebrated your fifteenth birthday?
As far as making sure everybody is celebrating adequately, please see the answer from four questions ago. We simply add a tick in the 'adequate celebratory show' checkbox before generating the setlist. I don't remember how I celebrated my 15th birthday but it probably involved less drinking and mud than the Truck one will.


What're your plans for post-festival season?
Getting stuck back in to album-writing confusion. Returning home and talking to the people in our lives who represent the majority of the rest of the population: too bruised, skint and unprivileged to consider buying a festival ticket.

65daysofstatic are set to perform the Main Stage tomorrow (on Saturday 21st July).