Features
A Day To Remember: 'It Would've Been The Beginning Of The End'
Band detail fighting legal label battles and forcing out their 'Common Courtesy' album.
It's fair to say that the last few months have been rather tough for A Day To Remember. Embroiled in a lawsuit against their (former?) label and awaiting a decision on whether their album would be granted release, the band took to the road with their minds focussed and their fingers crossed.

Having written and recorded their fifth album 'Common Courtesy', it quickly fell into unknown territory. With the band currently battling Victory Records over alleged unpaid royalties, the label had attempted to file a negative injunction against the band to prevent them from self-releasing the record. It was an injunction, however, that the judge denied, when he ruled in the band's favour, and allowed them to unveil the full-length.

"It was the best day ever," begins frontman Jeremy McKinnon, when we ask what it was like to receive the news. "We were in Detroit, Michigan. We were supposed to find out two days before that but the judge didn't do it on the day that he said he was going to. He cancelled our hearing; we were going to do it in person, in Chicago on a day off. He cancelled that, pushed it back, so we were all stressed out because if it hadn't have gone our way, it probably would've been the end of our career. Maybe not right now, but, I mean…"

"Everyone else saw what had happened to other bands in that situation," adds in guitarist Neil Westfall, "so we kinda figured." It's true, too; even the court believed so, with the judge acknowledging that, with a growing gap since their previous album 'What Separates Me From You' first hit shelves, the negative injunction could cause real problems for A Day To Remember, and their fanbase. In official words, 'As a pop band in a very competitive and fickle marketplace, it is likely that ADTR will experience a material erosion in popularity and fan support if it is prohibited from releasing a new record until the resolution of this case, which is likely many months away.'

"It would've been the beginning of the end if he hadn't sided with us," confirms McKinnon. "So, we were pretty scared. On the day - before it kept getting pushed back - we were expecting to get the 'yes' or the 'no', we were really scared but then it didn't come. So, we were really scared the next day, and it didn't come again…"

Westfall interjects: "Then you'd start thinking about, 'Is he doing this because he doesn't wanna let us down?' We just didn't know what was going to happen."

"It got like, 'Please tell me something!'," continues Jeremy, "or at least tell us which day you're going to tell us, so that I can stop feeling like this every day. Then, out of nowhere… We actually thought that he wasn't going to tell us the day that he did. It was a Friday, and that's the end of the work week, and it was even past six o'clock. Then, [management] texted us saying he had decided he was going to side with us. It was amazing.

"I was already so sad because the day was over and I knew we weren't getting the answer. One of our managers was actually texting me, telling me all of this stuff, and he was apologising about how screwed up the situation was. He'd been trying to get an answer all day from everyone, and didn't understand why no one was telling him anything. Then, our other manager told me. I actually got to tell all of the guys; for a second, I was the only one that knew and I got to tell them. It was awesome. It was just us, a few of our closest crew members were in the room and everybody was real bummed out. Everybody felt like, 'This is hard on us', and then I got to tell everybody. It was amazing."

A Day To Remember's 'Common Courtesy' is out now.

Taken from the new, free DIY Weekly, available to read online or to download on iPad now.
More like this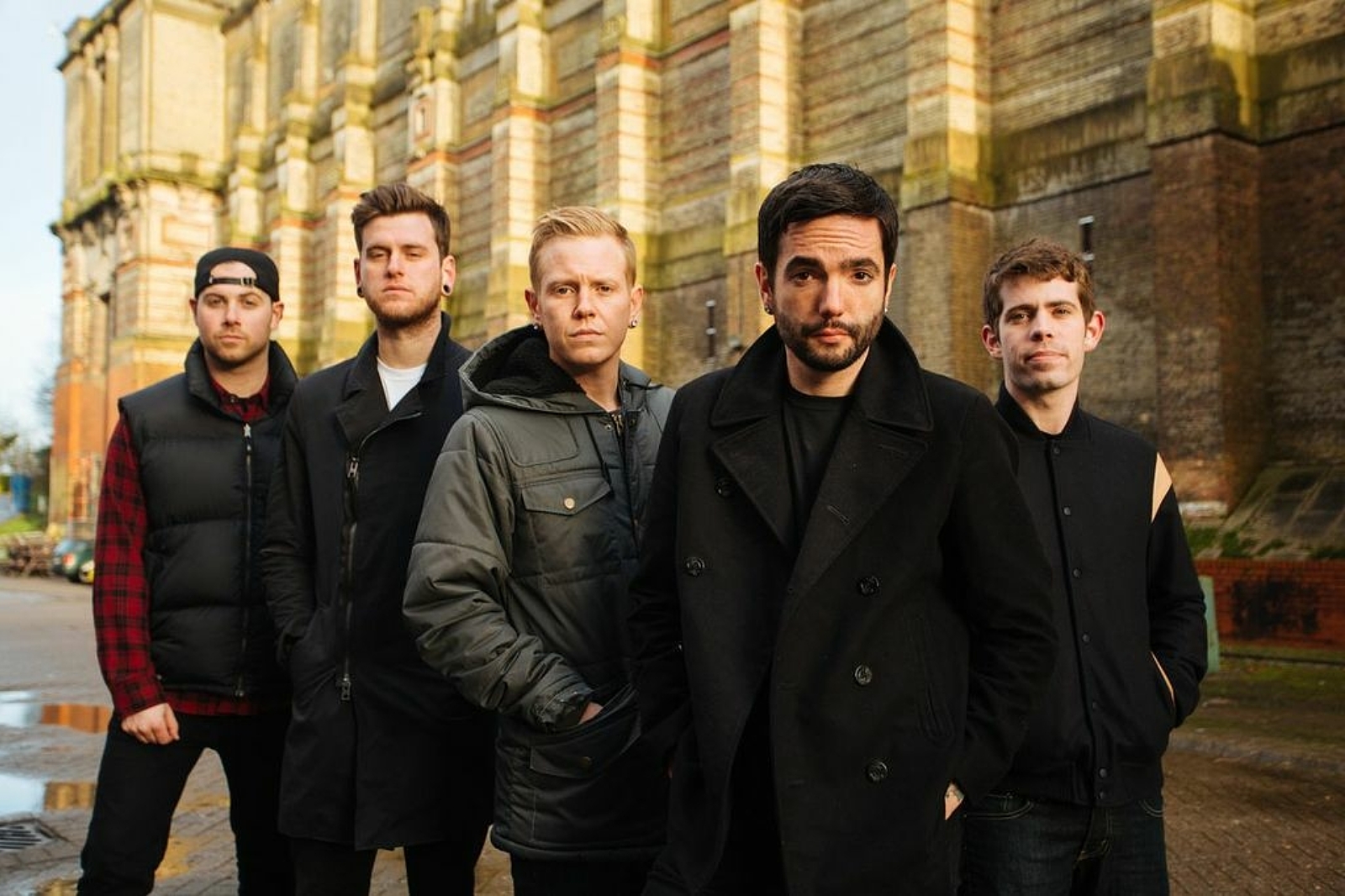 The band are in the midst of a UK tour, but will play the intimate show this weekend.