Amanda Palmer, The Picture House, Edinburgh
Palmer's classics hit the ground running, but the real highlights lie in the more unpredictable and wild moments.
Label:
Rating: 4 Stars
Encouraging freedom of expression is quite an understatement when it comes to Amanda Palmer, whose recent viral rebuttal to the Daily Mail saw her standing naked in front of an adoring London audience. Piquing the interest of many outsiders for the remainder of her tour, Scotland's AFP loyalists are out in force to see the woman of the moment alongside the Grand Theft Orchestra.

Giving a pre-show show, Amanda - donning a sleek black gown - struts into the middle of the audience with the Horndog Brass Band for a brash and raunchy rendition of 'St. James Infirmary Blues'. A crash course for newcomers into how accessible Palmer is as an artist, she submerges herself into the heart of the action without hesitation.

But tonight has barely begun. As Amanda's performance officially kicks off alongside the Grand Theft Orchestra, The Picture House is a mass of movement, a sure fire signal of how exuberantly cult-like her following is, in the most brilliant way. Opening with 'Smile (Pictures or it Didn't Happen)' and powering through 'Not The Killing Type', Palmer's classics hit the ground running, but the real highlights lie in the more unpredictable and wild moments.

Nirvana's 'Smells Like Teen Spirit' roars to life very early on in the set and proves one of the wildest gig-going moments of the year, at least. Submerged in the crowd and dancing with her fans, it's difficult to see her for the majority of the number, but the atmosphere she creates is unbelievable. Just when it seems she's returning to the stage, she leaps back in, finding herself lifted heroically for the remainder of the track.

People expect wildness, and fans don't even bat an eyelid as she almost choke slams a girl into the wall as they passionately scream the lyrics at each other. Amanda Palmer is itching ever nearer to the mainstream because of recent events, but tonight is proof that she will never loosen her grasp on her celebration of individuality, and her connection with fans. It's difficult to find fault with the evening, as her shows are truly like no other.
More like this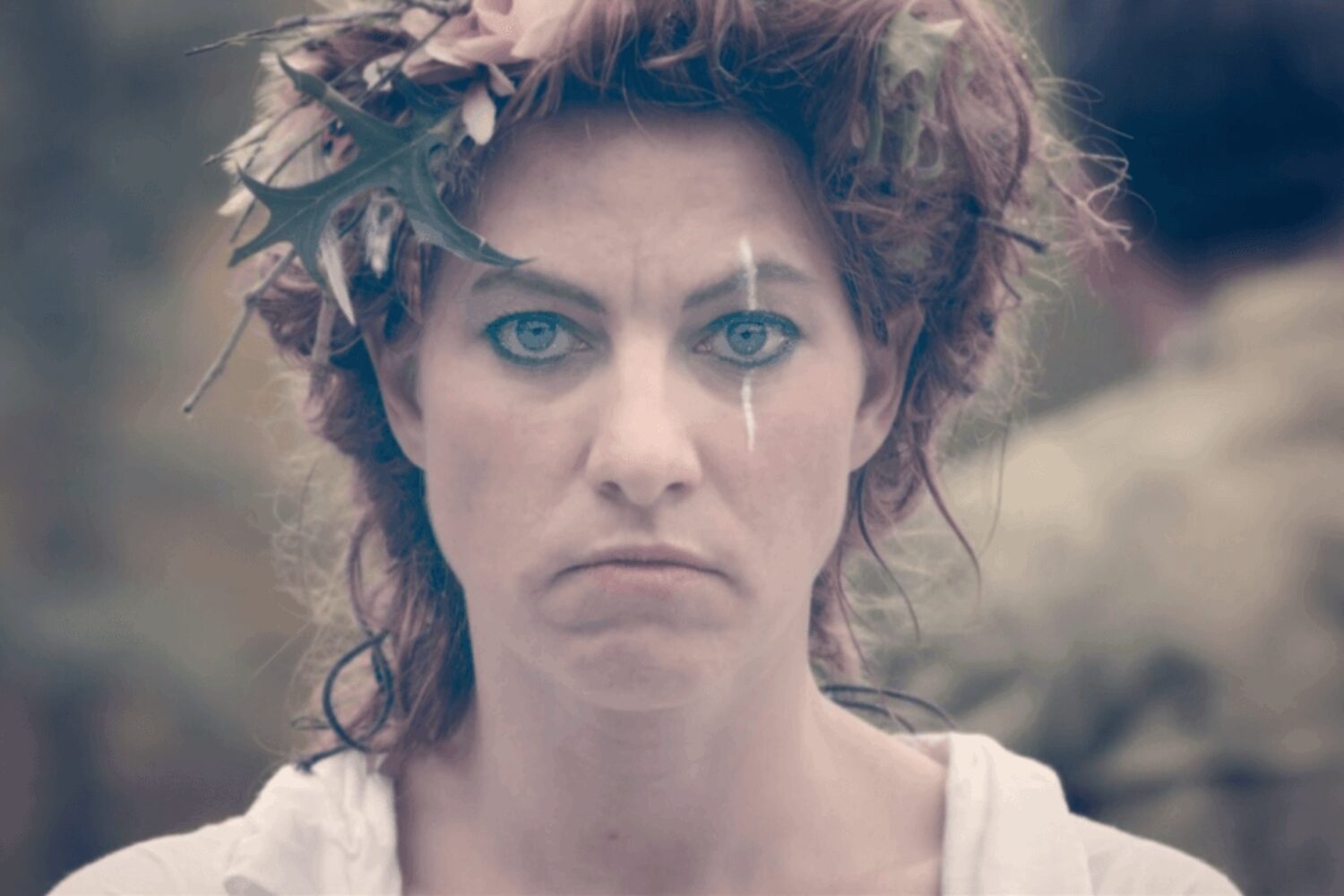 It's an anti-Trump clip shot with a female-led cast and crew.
The pair first met in 1993, but have now made a "frightening and comforting" album.