Features
Band Of Horses: 'We Get Better And Better'
The fivesome have properly settled into being a hard-working, unpretentious rock band.
'We love this place,' tour manager Rick tells us as he reclines on a leather sofa in the lobby of the (five-star, front-door-manned-by-blokes-in-top-hats) Royal Kensington Hotel, 'Because they let us do whatever the fuck we want.'

Which might put you in mind of the Keith Moon breed of destructive rock stars - throwing TVs out of windows and the like - but, in fact, it just means that the South Carolina five-piece and their entourage aren't constantly bothered by 'helpful' concierge. Slightly less rock 'n' roll but indeed, Band Of Horses - in town to support Jack White at the Roundhouse, as part of the iTunes festival - are less the 'ramshackle crew with something to prove' sung about on new cut 'Knock, Knock' (although the scraggly beards and arms covered in tattoos might fool you), more a fivesome that have properly settled into being a hard-working, unpretentious rock band. 'We're strong as a group,' says frontman Ben Bridwell, 'We all help each other out.'

The group's new album, 'Mirage Rock', comes hot on the heels of major label debut 'Infinite Arms'. That third album cemented the band's full-time line-up, which was somewhat malleable across their first two records (released on Seattle's Sub Pop label), 'Everything All The Time' and 'Cease To Begin'.

Once again the album is centred around singer Ben Birdwell's distinctive voice, which has been compared to that of everyone from the Flaming Lips' Wayne Coyne to recent tour mate Jim James of My Morning Jacket ('They're the nicest guys on Earth,' everyone agrees), but as with 'Infinite Arms' the song-writing and musicianship is a more general collaboration. In many ways the band considered the Grammy-nominated 'Infinite Arms' their 'first' album, so: how have things changed between their 'first' album and 'Mirage Rock'?

'Well y'know, I think we kinda get better and better at playing with each other,' answers Bridwell sincerely, prompting a vulgar hand motion and a creepy 'You know what I mean?' from drummer Creighton Barrett. 'Just matured a bit,' the singer adds, oblivious, wide eyes darting around the room, scratching at his long black beard as he thinks, 'Yeah, I guess the main thing, even from 'Infinite Arms' to now, is like, 'Infinite Arms', at least the tab on that was half recording fees and half Jamieson bottles, so that got curved quite a bit, brought back down to Earth.'

Listening to 'Mirage Rock', you get the sense of a group of people that are really comfortable with each other, which is the same vibe given during the joke-filled, laid-back interview. Not to suggest they've gotten complacent - 'Fuck, if we're not doing something that keeps us interested and challenging ourselves, then you're kind of only serving the listener, y'know?' the frontman hastens to add - but there's a new-found humour, some tongue-in-cheek lines, a 'looseness' to the performances, and a renewed collaborative air to the songs, which were all recorded live in the studio with the encouragement of new producer Glyn Johns.

'He kind of pulls things out of us that maybe we didn't know we had,' shy-and-retiring bassist Bill Reynolds says of the septuagenarian producer, who has worked with rock royalty from The Rolling Stones to Led Zeppelin to The Clash to Bob Dylan. 'It was just super-flattering, 'cos I got the impression that we reminded him of bands that he worked with back in the day or whatever? He didn't really specify which ones...' adds Barrett from beneath his black beanie hat.

The rest of the all-American group agree that they actually fit more into Englishman Johns' previously Brit-centric roster. 'It's funny, I think it's all informed by a lot of British stuff as well, but the rock and roll thing is so very American, especially Southern American. I guess it's some of that 'and roll' stuff, the rock and the roll stuff, that he helped bring out of us, mostly,' says Birdwell, 'I think that might sound American, if you're not from there.' Reynolds concurs: 'When people say like 'Oh, the record sounds so American', we're like, well uh, we don't really go for that.'

Johns also encouraged the collaborative approach to songwriting that began on 'Infinity Arms'. 'It makes everyone feel like they have a piece of it,' as Bridwell puts it. In fact, the majority of the songs on 'Mirage Rock' came from bassist Bill Reynolds - who in speech and appearance very much resembles a young Graham Coxon - the crowning achievement of whom may be the album's grand finale, the emotive, string-led 'Heartbreak On The 101', which sounds unlike anything else in the Band of Horses back-catalogue.

'The music kind of just came,' says Reynolds, 'And I think maybe I had an idea for a few of the words for the 101 and it, and then Ben created the imagery of it, to actually turn them into a killler song.' Originally named after a diner the band used to live above, the song's subject 'kind of morphed into the highway that runs through Los Angeles,' when Birdwell started having an input, 'and the narrative I ended up taking was basically the most desperate person ever living under it and what the fuck happened to him to get him to that point?'

This topical theme of desperation is rife on the record, most starkly on 'How To Live', based around the refrain 'Guess what? I lost my job / It's just my luck'. Not that there's any sense of anguish, socio-economic or otherwise, in Band of Horses themselves, who are looking forward to heading out on tour with Willie Nelson in the US with next month - on a train - ('It's pretty surreal,' says Barrett, 'I keep telling people, I don't think it's gonna happen until we're actually on the train') as well as their November shows in the UK, 'to stretch our legs a little bit with some of that 'and roll' shit' Birwell says with a twinkle in his eye.

With 'Mirage Rock' ready to take Band of Horses to the next level, recording and touring with musical legends, Birdwell sums up what it's like to be leader of a group that goes from strength to strength: 'Fuckin' rock 'n'...y'know what it is?' he says, waving his index finger decisively at his fellow band members, 'It's only rock 'n' roll, but...I like it.'

Band Of Horses' new album 'Mirage Rock' is out now via Columbia.
£7.00
Buy Now
More like this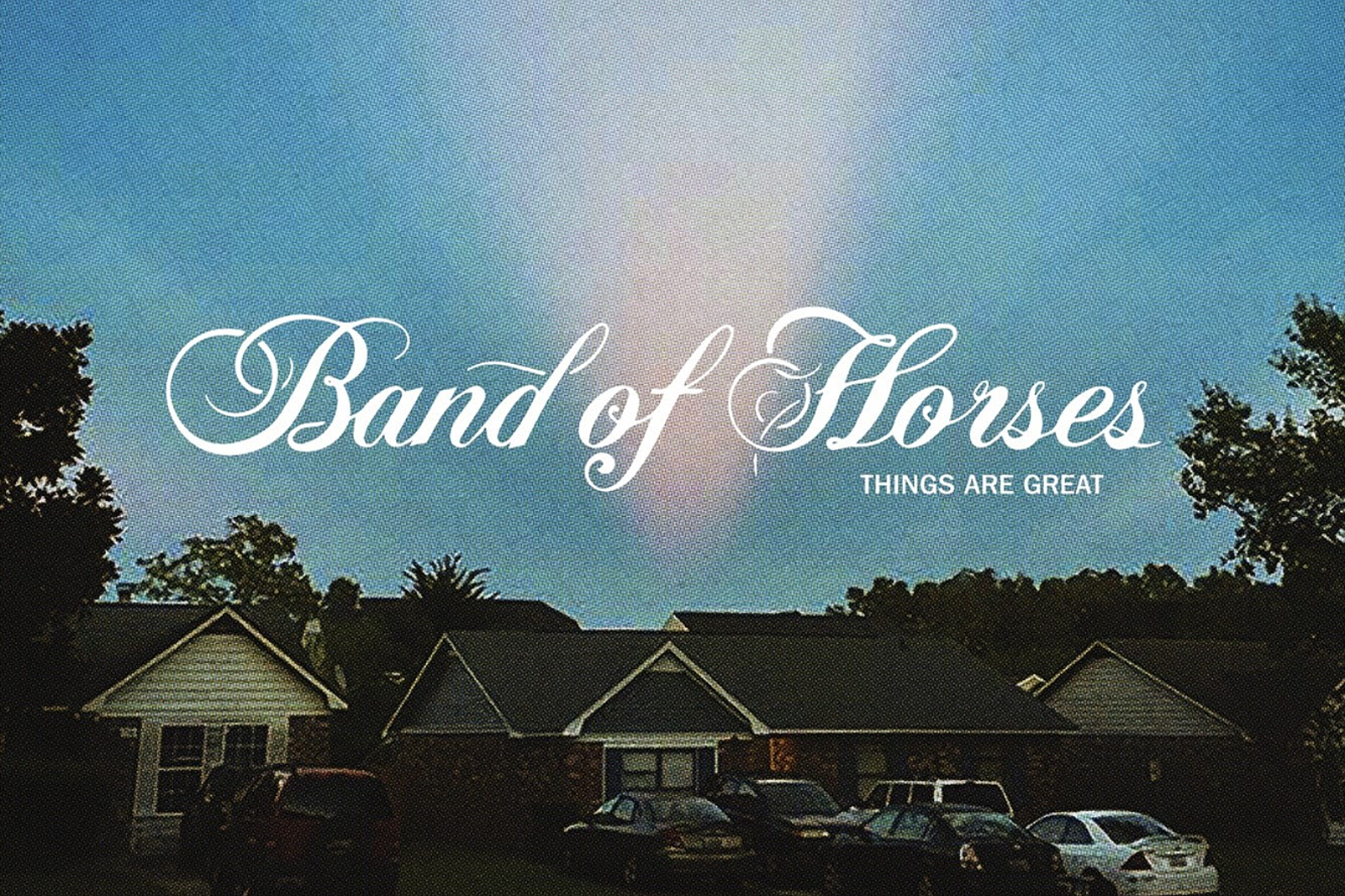 An extended gap since their last full-length outing has resulted in their sharpest raft of material since 'Cease to Begin'.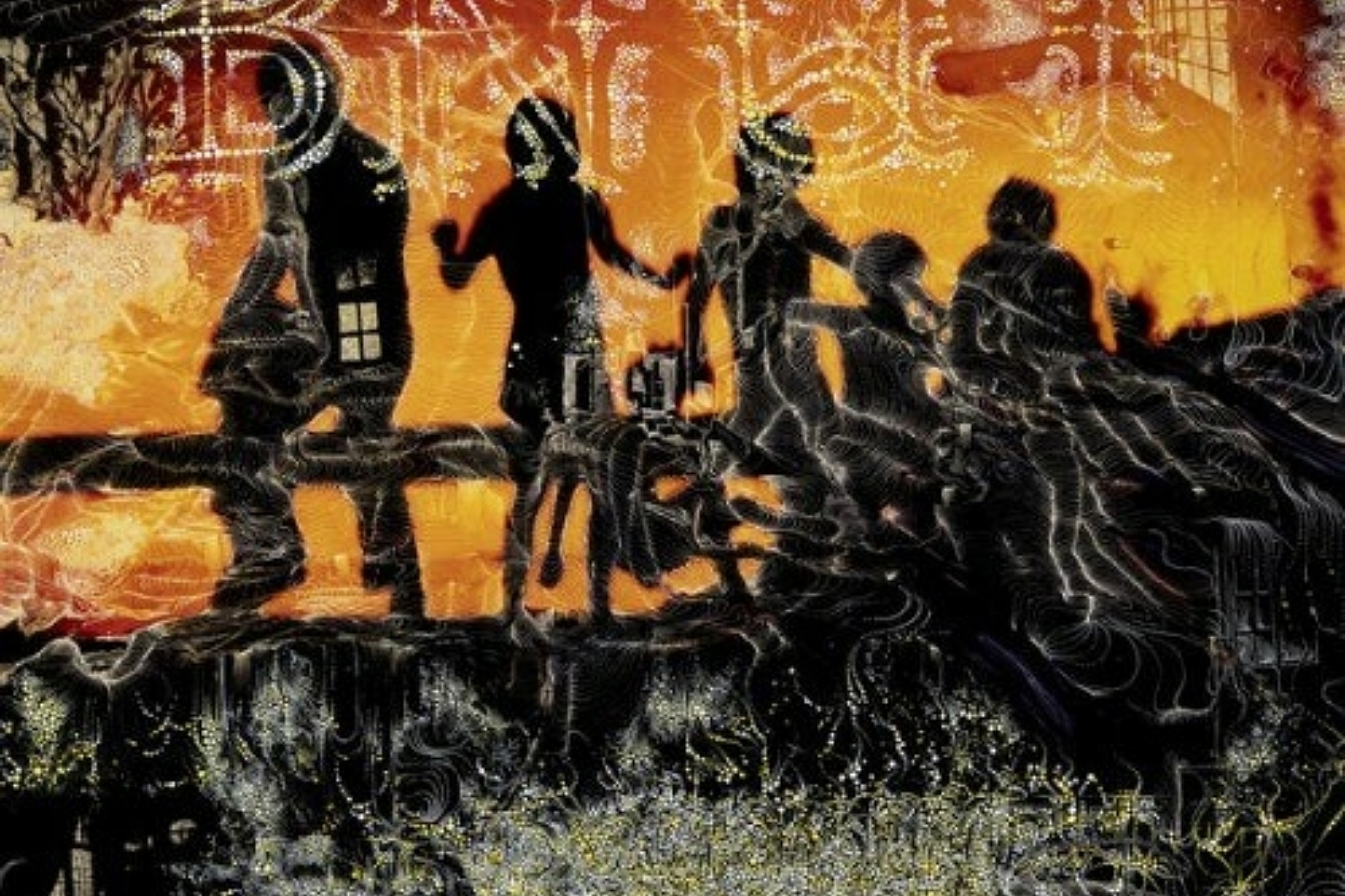 Very much an album in Eric Pulido's image.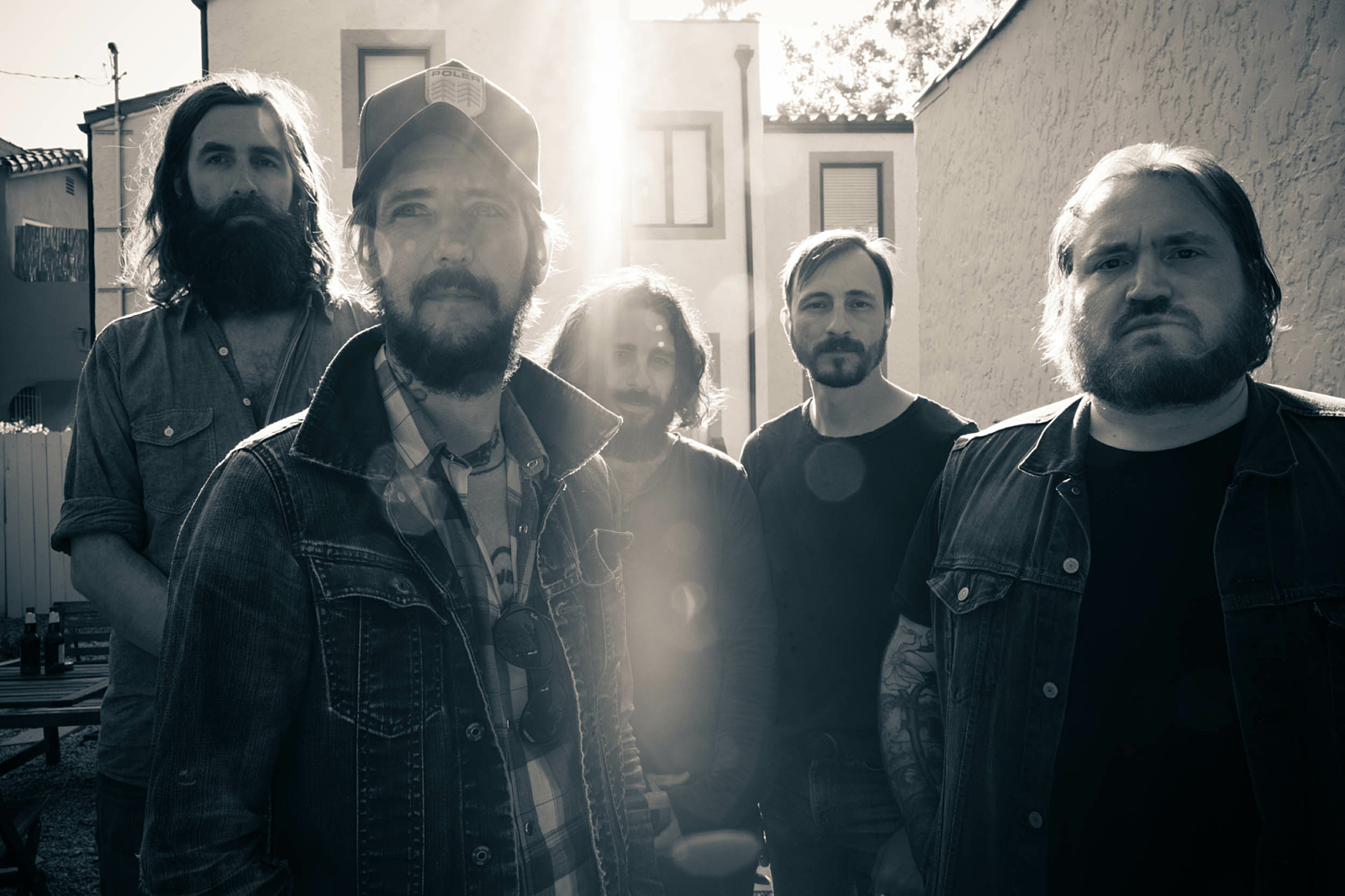 On new album 'Why Are You OK', Band Of Horses are embracing both the challenges and the freedoms that come with years in the game.