Live Review
Bilbao BBK Live 2012 (Day One)
These are headliners that know how to please a crowd.
Photo Credit: Musicsnapper & Tom Hagen
By the time Robert Smith takes to the Bilbao BBK main stage, his audience is getting a little bit restless. Lulled into a subdued state of something or other by previous performers Snow Patrol - who deliver a lengthy yet mindful set made up of exactly what you might expect from the Irish band - they're waiting to be blown away. They've been promised a three hour set. They've been promised it would start by now. They've probably even flown here just for the privilege. Sticking his neck literally on the line in, Smith steps out and pleads 'dos minutos'. You can say what you want about The Cure but these are headliners that know how to please a crowd. Better than that, these are headliners that desperately want to please a crowd; a refreshing change from the norm. A few tense minutes pass before Smith heads out onto the stage again. Like the last time, he's alone, but this time around he's brought his guitar with him. Appeasing the audience with three solo songs, Smith guides the crowd through 'Three Imaginary Boys', 'Fire In Cairo' and 'Boys Don't Cry' before heading off again to check that whatever problem the festival might be having has been solved. Finally the full band appear and the show can begin. It's a little later than advertised but by God is it worth the wait. Kicking off with 'Open' before flying through the likes of 'High', 'Lovesong', 'Inbetween Days' and crowd favourite 'Just Like Heaven', The Cure are fantastic. There are no other words to describe it. Commanding both his band and his audience with all the devilish intellect of the best fiction's mad scientists, Smith is an effortless leader. Charismatic and strangely charming, The Cure's frontman proves exactly why they're in their fourth decade of existence, and more to the point, exactly why we should all care. Returning for not one but two encores, the band give the audience what they want. 'Lovecats', 'Friday I'm In Love', 'Boys Don't Cry', 'Let's Go To Bed', you literally run out of room to count the hits but they're all there. The late running set results in a bit of a soundclash between The Cure's final series of songs and the beginning of Bloc Party's turn, creating a rather disappointing din for fans of both bands. Tonight Bloc Party may be unstoppable but The Cure are Just Like Heaven, and most people stay decidedly put to see out what Smith and co. have started, leaving Bloc Party with perhaps a smaller crowd than might be expected, and, potentially with Kele Okereke asking the obvious: 'Why Can't I Be You?'. We give Bloc Party One More Chance just as the band really get into the swing of their set, delivering a brilliant performance to an erratic and enthusiastic audience, but those three hours of dancing like your dad have taken their toll and by the time someone echoes Smith's sentiments with a call of 'Let's Go To Bed', we're not equipped to argue.
More like this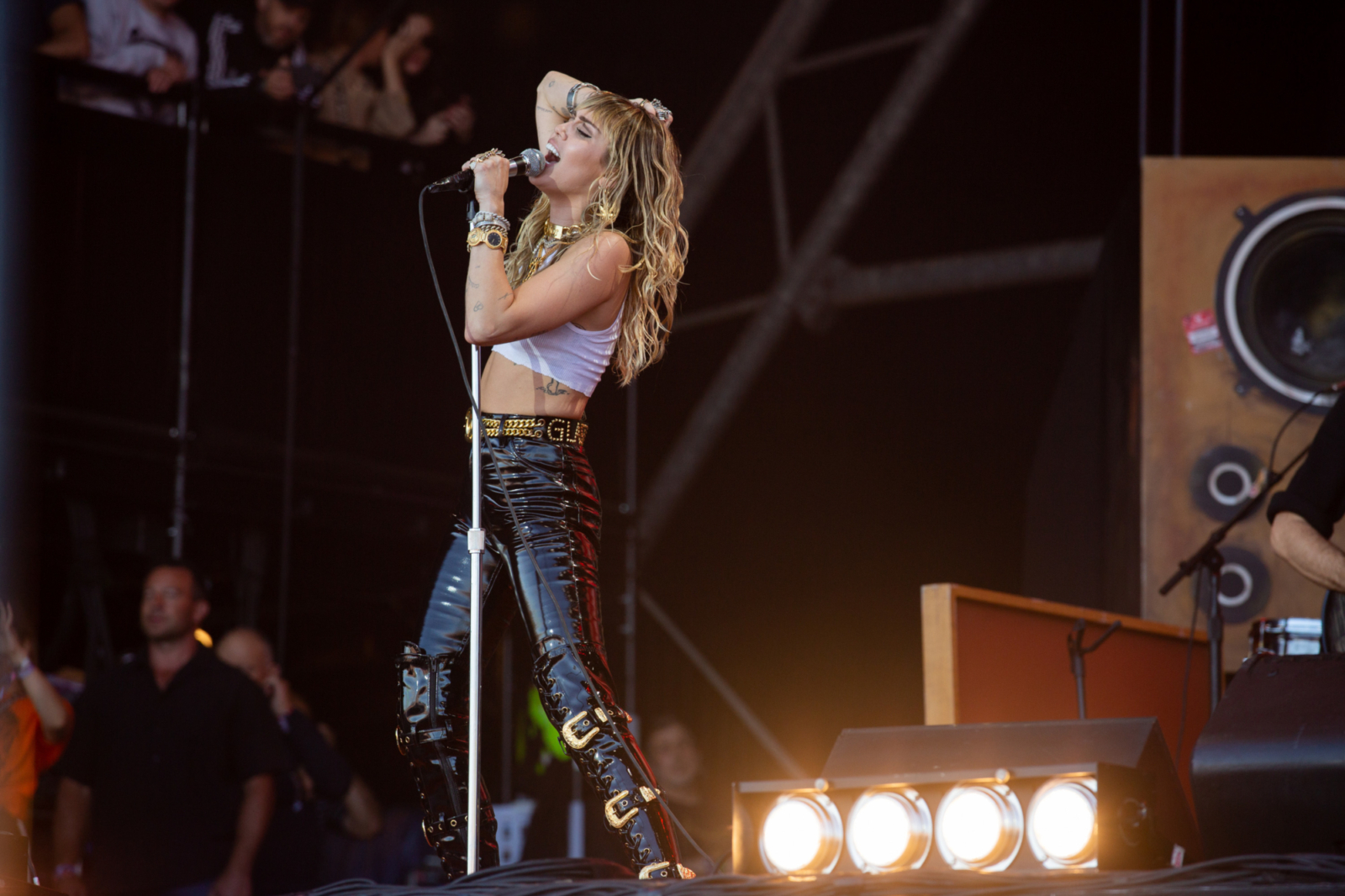 The final day, and Worthy Farm is going out with all the whistles and bands.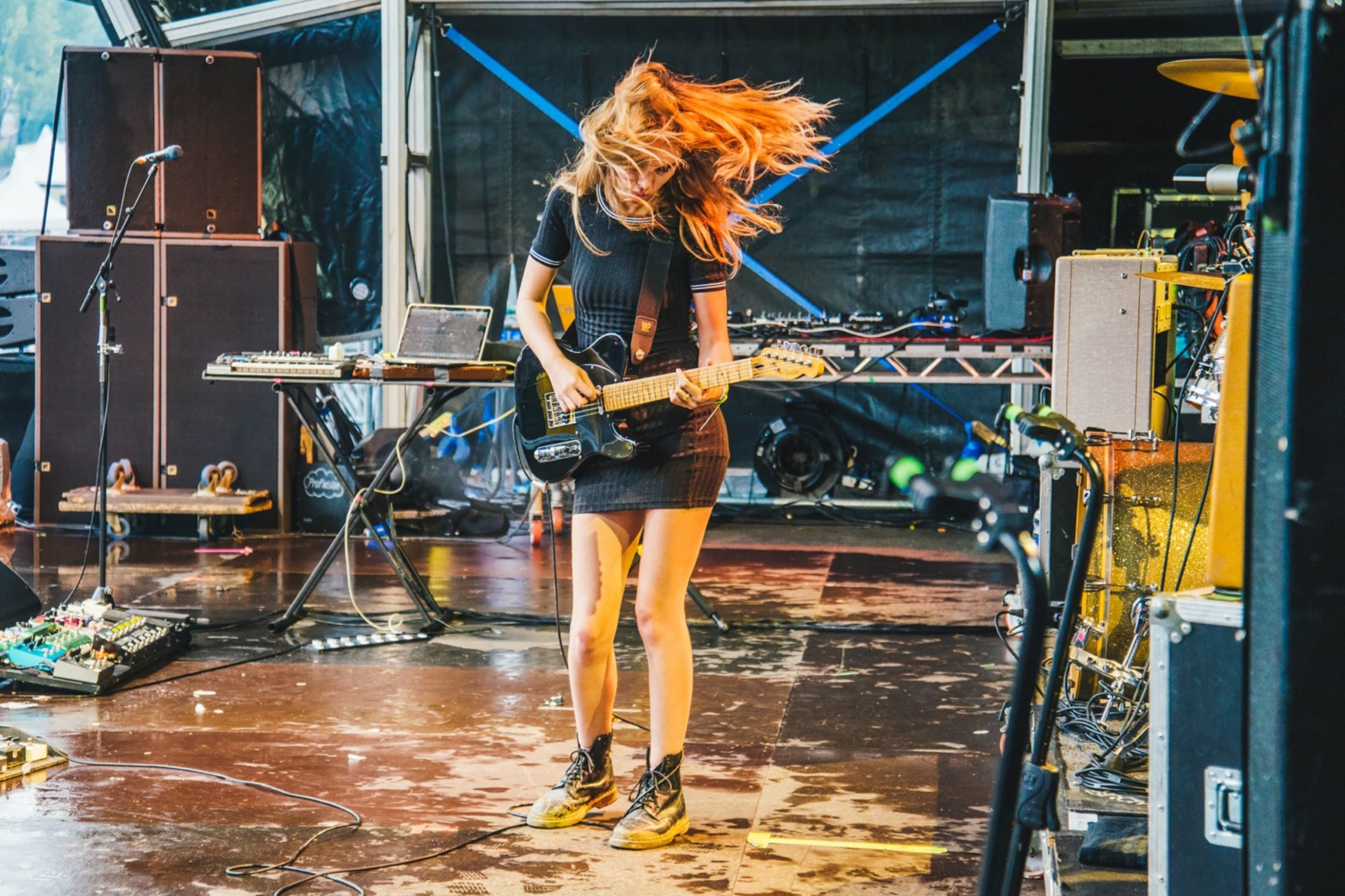 It's the noisy kids taking centre-stage on a curiously metallic Isle of Wight.