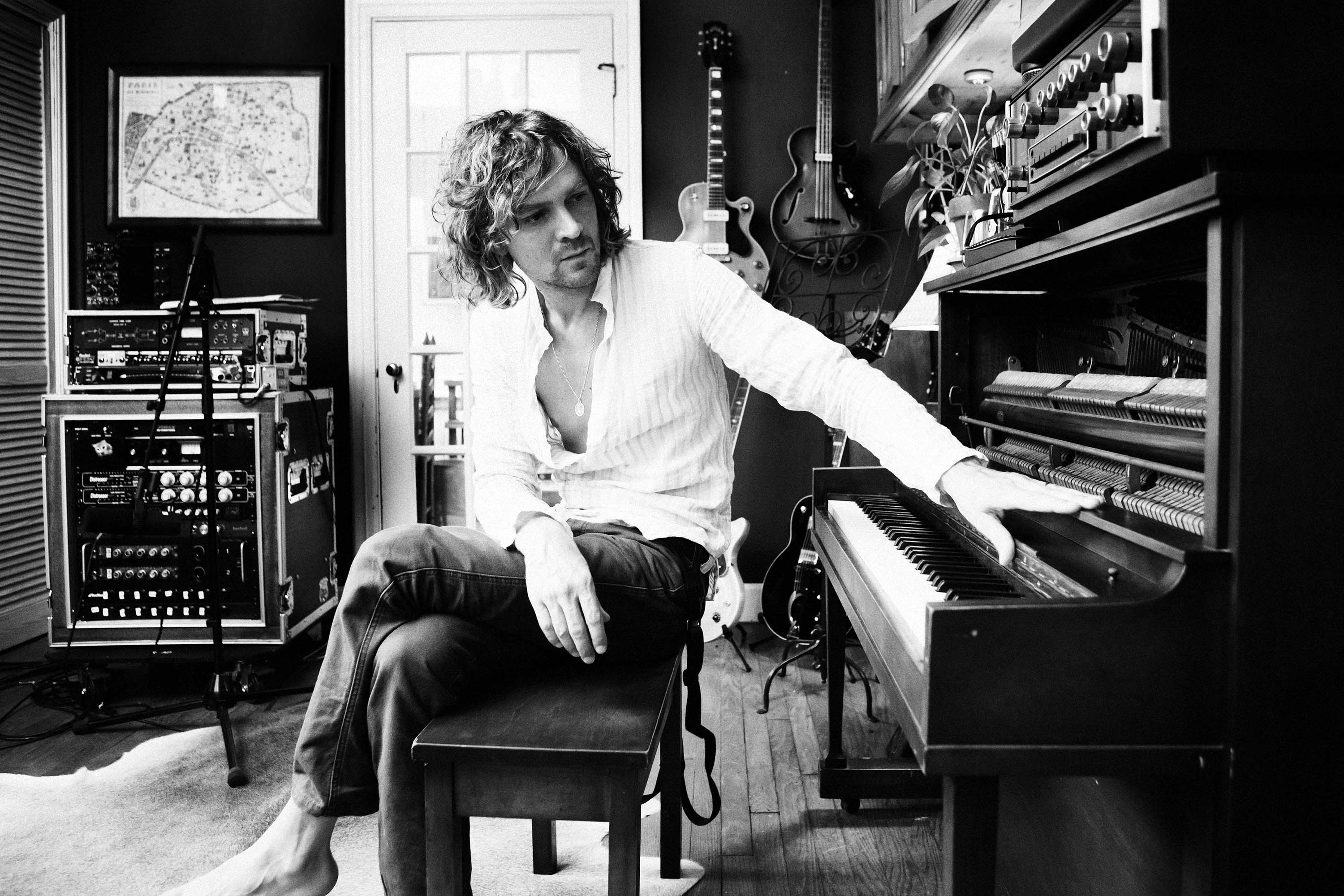 Interview
Brendan Benson: Always Be Good To Me
Simone Scott Warren sits down with the quite brilliant Brendan Benson.
April 3rd, 2003. It is my birthday, and as official birthday rules dictate, the evening's entertainment is my choice. I drag my friends to the sadly defunct Soundhaus in Northampton, where we spend the night in the company of the quite brilliant Brendan Benson. There are around 30 people there, in total. I have a bloody brilliant birthday party, thank you very much.

You see, long before he ran off around the world with BFF Jack White, and incarnated into a fully fledged Raconteurs' style side kick (Robin, to White's Batman, if you will), Benson released an album so genuinely beautiful that it remains a stalwart of my turntable to this day, an entire decade later. 'Lapalco' may have dealt with the usual themes, girls, love, rejection, but it did so in such a sheen of self deprecation and honesty, accompanied by genuinely great pop music, so that it took Jack White rather than that album to really make Benson's name, has always been somewhat of a mystery to me.

But having spent time as a genuine rock star, you'd imagine that Benson's days of being rejected by girls for needing "a bath" have probably been left far behind him. And so it would seem, because the former serial underdog is now a properly grown up man, married, toddler in tow, and ready to unleash his fifth solo album proper 'What Kind of World', on his own son's second birthday.

Now, personally, my earliest memories start around the age of two, and as we've already ascertained; your birthday, your rules. So it seems only prudent to warn Brendan that if that birthday cake says "Happy Record Dad" rather than a birthday wish for his son, he may find himself in some hot water in the years to come. "He's just spoilt." Brendan laughs at our suggestion, "He can afford to maybe miss out and have a fake birthday party. Oh, I'm a cruel father."

Having recorded a good proportion of his previous releases in the comfort of his home studio, the constraints of family life forced Brendan out of the house for 'What Kind Of World'. How did he adapt to the idea of working nine to five? Apparently for Brendan, it really is a great way to make a living; "Because I was kicked out of the house, I have to go out to work now!" Benson chuckles, "I give my boy a kiss and say, I'm going to work. It's the strangest feeling, but it's also a great feeling, to finally have that separate space, literally and metaphorically, in my headspace."

"It's kind of liberating too, to not live in a recording studio. Luckily I found a guy in town, who has a really cool studio, called 'Welcome To 1979', and we share the same interest in MCI gear. So we hit it off, and I bought a lot of my gear over there and set up. I do have a little area set up there. It's the best job in the world. I would do it every waking moment, it's not the kind of job where you're watching the clock ever."

Having found a new 'office', Brendan called upon a raft of friends to make the record, including Ken Stringfellow and Jon Auer from seminal alt pop band The Posies, and Phantom Planet's Sam Farrar, whom Benson describes as "just a genius musician". The record itself came together quickly, recorded over the course of just a few weeks, with Brendan describing his current outlook as being "rejuvenated, my work ethic, my drive has increased."

Which seems fortuitous indeed, because as well as unleashing his own album into the world, akin to bestest buddy White with his Dead Man label, Benson decided to set himself up as Label Boss, and is now the proud owner of Readymade records. And like White, it's not some vanity project where he only releases his own works, no, there's plenty of other records scheduled for release this year. "It's really fun," he tells us, "and it's a great way for me to finally not stress about finding a label every time I make a record. The system's in place, which is great because usually it takes years of shopping around and negotiating and all that crap. And I get to work with my friends, and people I admire. It's kind of cool because Readymade has an identity, it's all curated by me, so in effect I think you get a certain sound. I mean, I made a record with Young Hines which is very rock and roll, very pop, which you would maybe expect, and then I made a record with another band called the Howling Brothers which is old time Bluegrass. So it's not like it's one type of music; I don't know, I grew up listening to Dischord Records, and I would buy everything on SST, Rough Trade even, everything on those labels, you could trust them. Well, maybe not so much in the case of Rough Trade, 'cause they were kind of all over the place…"

Along with the curating side of the label, Benson took a producer's role on his label's releases, and given that 'What Kind Of World' is self produced, it's safe to assume that helped some, right? Apparently, not so much; "Unfortunately I did most of my producing after making my record," Brendan tells us, slightly dejectedly, "I think now, if I could make my record again, well, I'm a lot wiser and I know what I would do." That does seem like a strange thing to say about an album, on the eve of its release? "Yeah, next one, we'll see! I've moved on."

Being firmly entrenched in family life, and having achieved a level of success that must have seemed out of reach back in the days when he was unceremoniously dropped after his first record, has the focus changed on this record? After all, it was partly his original position as social outcast that made us take Benson into our hearts, that downbeat lyricism that underpinned his guitar pop. "I don't think so, not as far as subject matter, I meant that's always been, yes, autobiographical, but I've always taken a lot of liberties, and it's a lot of fantasy, and I don't think that's changed much." Benson opines, "I think I've always been morbidly fascinated with people's misfortune, and the kind of depressing things in life."

So thematically, little may have changed, but the last decade has certainly been an winner for the former poster boy for us losers everywhere. Maybe there's hope for all of us, then.

Brendan Benson plays Scala, London on 22nd May; Ruby Lounge, Manchester on 23rd; and Oran Mor, Glasgow on 25th. His new album 'What Kind Of World' is out now.