Features
British Sea Power: 'It's A Process Of Trial And Error'
Gareth Ware speaks to the coastal group about soundtracking visual collage 'From The Sea To The Land Beyond'.
In the world of film-making it's rare to find a project that started off with a desire to collaborate with a particular musician. But that's exactly what happened when producers and British Sea Power obsessives Mark Atkin and Sheffield Doc/Fest director Heather Croall started work on 'From The Sea To The Land Beyond'; a warm and evocative narration-less visual collage collated from archive footage which traces the social history of the British coast from 1900-2000.

It starts and ends in Blackpool, displaying the assorted roles the coast has played in British life – from war to leisure and industry. Speaking of its early stages, Atkin remarks dryly on the making-of featurette on the BFI-released DVD that "we had a shared obsession with British Sea Power, we must've seen them over a hundred times and we thought that there was surely a way that we could collaborate with them" with Croall adding: "We knew they had an interest in doing film soundtrack because they'd already done the (Martin Flaherty's 1934 fictional documentary) 'Man Of Aran' project so we thought that surely we could get British Sea Power to work with us on a project for a live show at the Sheffield Documentary Festival… In the beginning, we were thinking archive in the general sense, we didn't really have a theme. Then one day we had a meeting in London with their manager and somehow we said, 'is it too obvious to have British Sea Power and the sea?'"

The project soon grew, taking in a partnership with the BFI and (for the first time working on a project which wasn't of her own conception) director Penny Woolcock, famous for the acclaimed 'Tina Goes Shopping'.

"We went up to London to meet her and she just seemed very lovely and I felt we'd be in safe hands with her," reflects British Sea Power guitarist Martin Noble, speaking ahead of the physical release of the band's film score. "She'd already been using some of the 'Man Of Aran' soundtrack and also instrumental versions of some of our other songs during the cutting process so in a way she was already in that frame of mind without having properly met us and heard what we'd been working on." Noble is also quick to point out that Woolcock's work in the early stages and the nature of the footage helped to allay some fears the band had that they were in danger of playing up to their perceived typecasting. "We thought 'oh god, this'll just reinforce all those old things that people write about'. But then it was such a beautiful project we thought 'sod that!' and we just need to bear it in mind in the future and be careful about what we do."



With work on latest record 'Machineries Of Joy' set to begin not long after, the band eschewed the idea for an original score as they'd done for 'Man Of Aran' and instead reworked existing parts of their back catalogue, with Woolcock having already started experimenting with aspects of it during the cutting process.

"We were working on our latest record so there was only a certain window to be able to get the soundtrack done" intones Martin Noble, when prompted. "Working with existing songs meant that the melodies and what have you were already in place and we could instantly see how to take one of our songs and change it to fit the film. It was quite exciting to revisit those songs and work on them as a six-piece, because some of them were written when we were only a four-piece. Working as a six-piece and working live to an extent meant that it was a fairly quick process in that respect."

But are there any regrets in not having had the chance to do something original? "I don't have any regrets about reworking old material because there's always plenty of opportunity to write new material all the time. I think it's nice to hear different versions of songs – though obviously there's only so much you can do it, you can't milk the same song ten times or whatever. I find it quite interesting – when you look at Pixies' 'Wave Of Mutilation' they did a mellow, surf version of it and I like both equally...We really enjoyed doing 'Man Of Aran' and sitting in a room and getting out cellos and all that stuff. It was nice to play a six-minute piece of music without having to worry about having to get to the chorus or the fact that we'd played a certain bit for what seemed like ages. As long as it's working with the images you can get this relative drone going on."

Comparisons to 'We definitely don't drink multiple pints of vodka before these shows!' a degree can be drawn between 'From The Sea To The Land Beyond' and 'Man Of Aran', but one of the key differences is in the cinematography between the two films – Flaherty's work on the former being a classic, linear feature film, while Woolcock's was an ever-changing collage of archive footage. With this in mind, and having worked on both styles of films, what sort of effect did the changing styles have on British Sea Power's resultant soundtrack? "It was actually quite enjoyable in the way you'd try and play different kinds of songs over different things and different eras and then you'd record it and play it back. At that stage you might realise that something's too jarring or maybe too jolly for the images and then it might not appear especially respectful to what's going on. We had a coastguard scene that had us wondering what to put there and whether to go with something more drone-y or something more song-based. We ended up chopping and changing things and eventually went with a combination of 'All In It' and 'Carrion' but a slower version of them – something more loop-based and repetitive."

He continues, speaking of the way in which Woolcock's vision, the nature of the film and its footage and how it was a film which allowed the audience to form their own messages and views helped to shape their own soundtrack: "I almost expected it to be a kind of social commentary or social documentation purely because of Penny and her background. There were lots of things that she could have done with that footage and she chose to do it in chronological order. In parts she chose some really cinematic elements and also some quite weird bits but then she also managed to balance it out with a social commentary without being preachy or trying to have a message in there. She just gave a balanced view of things so you could make up your own minds.

"We wanted to do that with the music and to help her storytelling as much as possible… Penny was working to existing music as she was cutting so having listened to that perhaps that in a way influenced some of our thinking. Bits were perhaps quite different to how it finished up – maybe more romantic music over the war scenes whereas we ended up doing something quite aggressive because we didn't want to give it this feel of rose-tinted nostalgia. It was a scary time, and we wanted to convey that and make it as scary for the audience as possible. I think it works, especially live. That feeling of dread needs to be there, I think. Just watching the film and the images generates certain images inside you and in a way tells you what you should do. You try different things over certain passages in the film and some of it may not work and some it will – it's to an extent a process of trial and error. "



The concept of playing live 'I like to think most people are fairly open-minded and like everything we do.' has been an issue at the forefront of the project's development, with the intention initially for it to be a one-off live performance/screening at the Sheffield Documentary Festival in 2012. Since then, there have been other performances, including a return visit at this year's edition and a launch part on (but of course), the Cutty Sark. The shows feature the band with their backs to the audience and playing along to the film projected on a giant screen behind them ("which may seem a bit rude to begin with but people soon realise they can just settle in and absorb the film rather than watching us. I don't see it as a performance by us, really"). This though, as Noble explains, isn't the only difference from a band point of view. "We definitely don't drink multiple pints of vodka before these shows! Maybe a little nip of whisky. When you're sat down for that length of time and drink too much you end up needing a piss halfway through and that's just plain uncomfortable. But it's really enjoyable. We all sit in a crescent shape and I get to sit next to Woody (Matthew Wood), our drummer. It's a change for me because usually he's miles away but it's really enjoyable to sit so close to the drums and getting the dynamics of the songs spot on. You're more focussed on ebbs and flows throughout songs and gradual build ups. "

But the question undoubtedly remains that, as a band with multiple traditional studio albums and a two soundtracks under their belt to date, which is the more satisfying creatively. Moreover, what differences does it make to their artistic processes to be making something entirely of their own as opposed to a component of someone else's vision? "I quite like the collaborative aspect of it. It gives you a clear goal as to what you're supposed to be doing, and with soundtracks you know what you're working towards which means that decision making tends to be a lot quicker. I enjoy all of it to be honest – I know it's a lame answer but it's true. We enjoy making songs, though there's always the danger of getting into a cycle of writing songs, touring, writing songs for a record, recording the record, touring...and what these soundtracks have done is enabled us to break that up a bit and make each thing really enjoyable."



"Right now we're working on a couple of film soundtracks and that's really exciting because we've finished touring and usually we'd be thinking about the next album but right now thinking about the next album just seems like a bit of a pain in the arse. Doing these film soundtracks takes you away from all of that kind of pressure and allows you to create things in a really different way. We're still writing lots of different music and some that will inevitably, if it's not used in the films, end up on the next record. That said, we're not really thinking about that, we're just enjoying making music."

With 'From The Sea To The Land Beyond' far exceeding original expectations and with further soundtracks in the works, DIY's parting shot to Martin Noble questions whether he thought in due course a portion of British Sea Power's home audience may well come to know them more for their soundtrack work as opposed to their more traditional records and what his feeling were on the matter. "I guess there's a possibility that that will happen, and 'From The Sea To The Land Beyond' was shown as part of the BBC4 Storyville series a couple of times – maybe three times now. That has its own audience and there would've been people who wouldn't have heard us before or maybe only heard a small amount of what we do so hopefully we brought some new people into the fold. There may be some people who like our records but not our soundtrack work but I like to think most people are fairly open-minded and like everything we do!"
More like this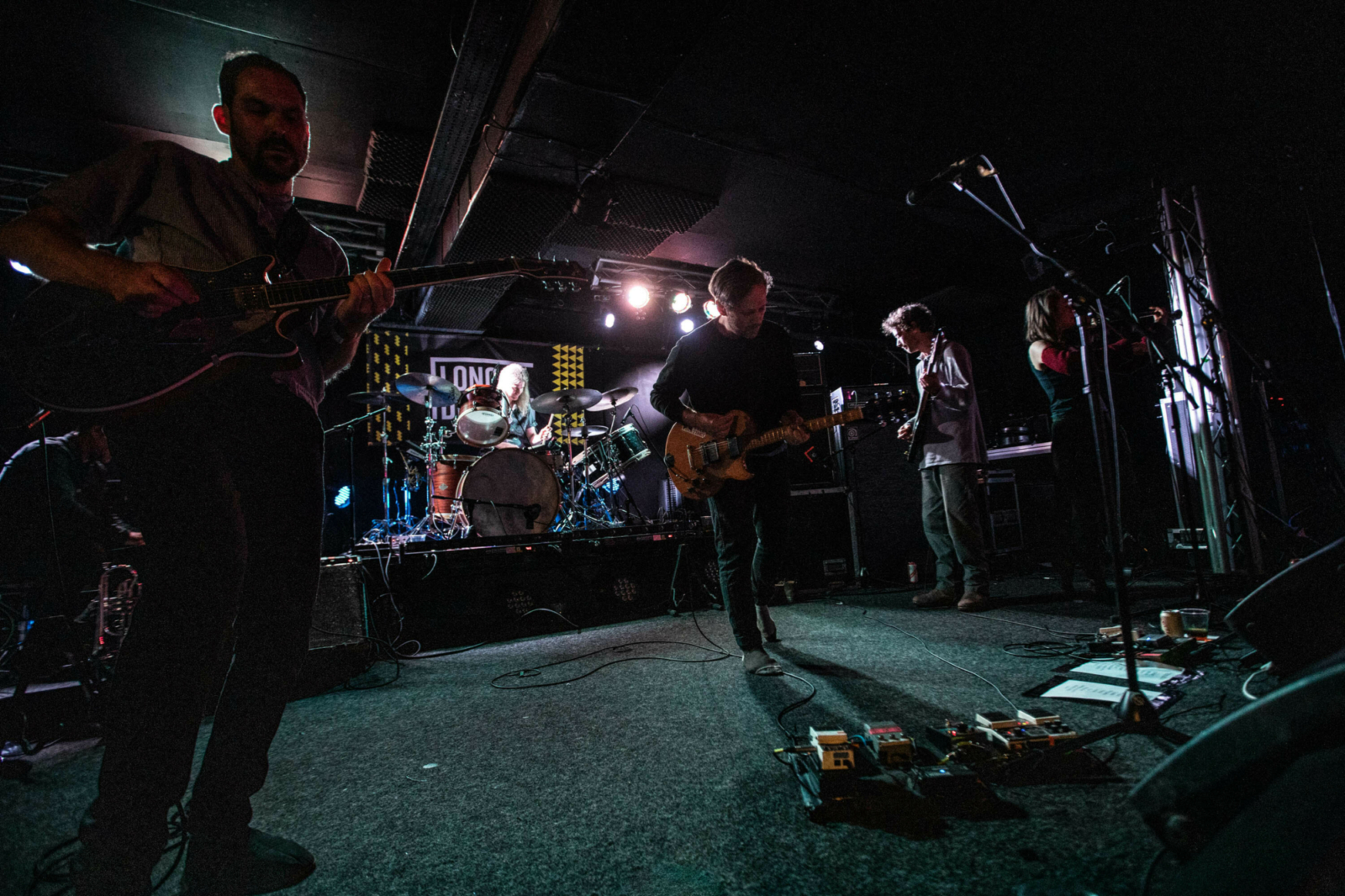 Sea Power, Venus Grrrls and Yusuf Yellow are among those entertaining the West Yorkshire city's crowds.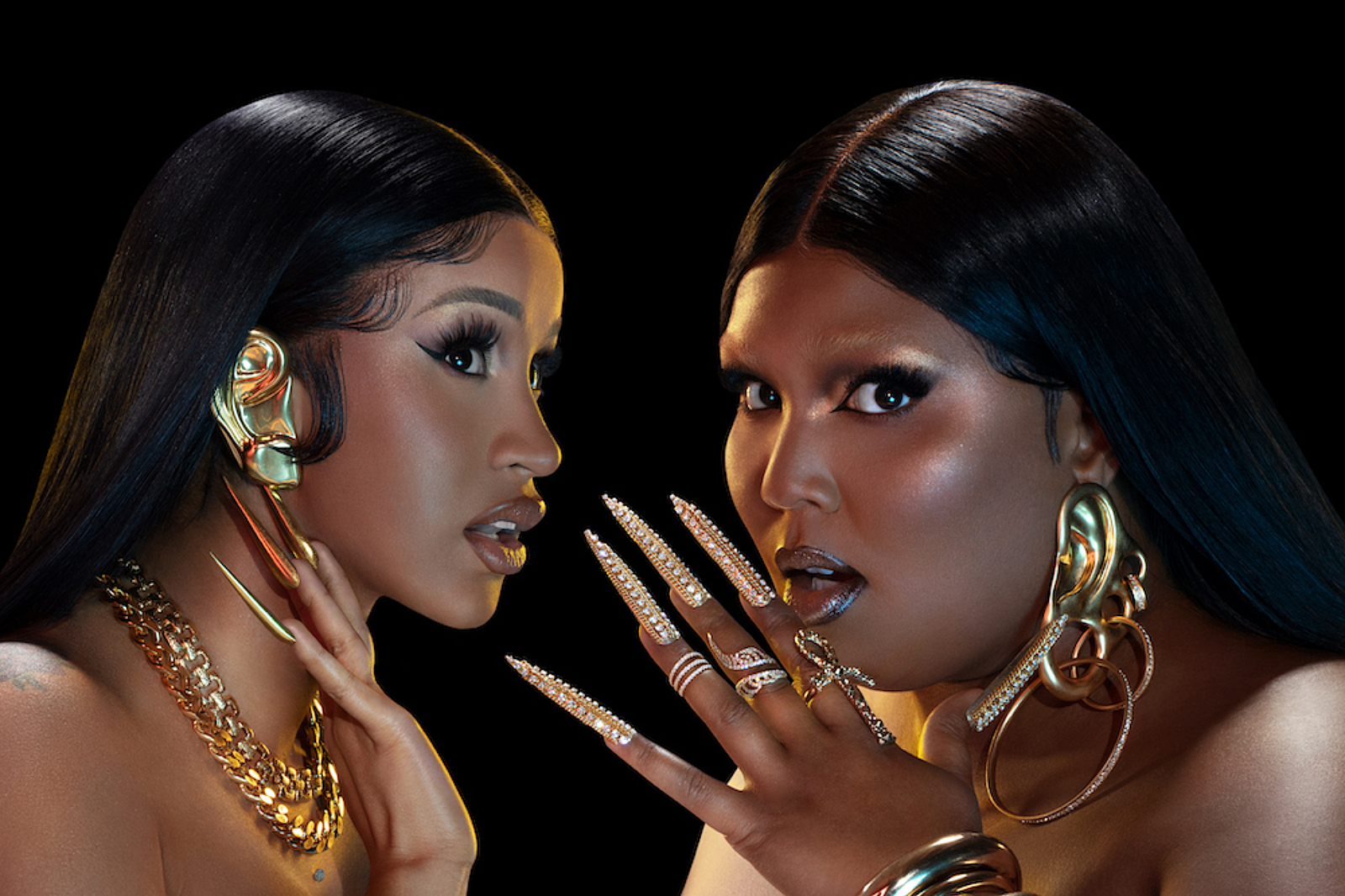 The biggest and best of this week's new releases.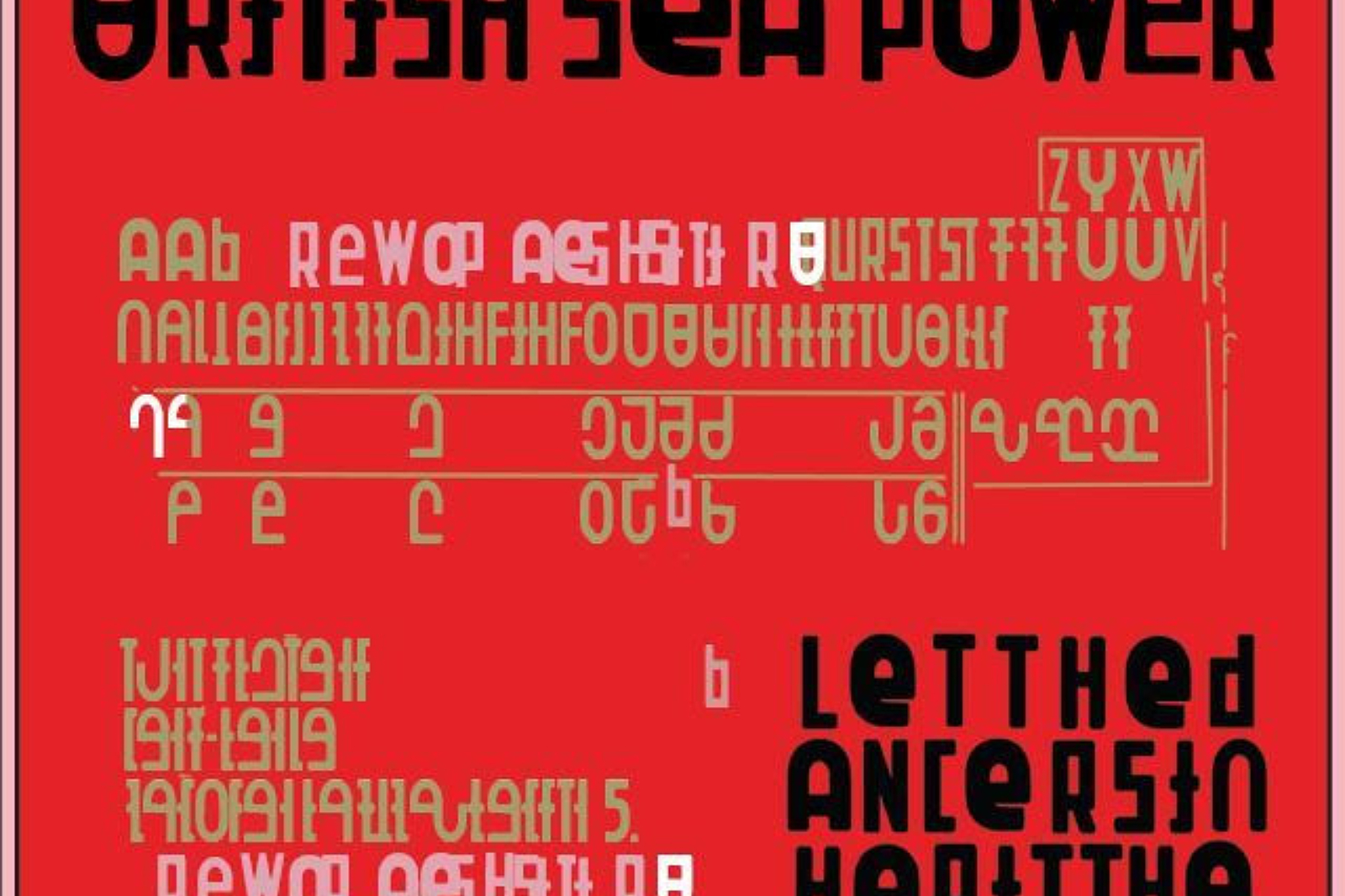 Every bit the embodiment of empowered pop-rock perfection that its title suggests.