Features
Camera Obscura: 'It Was A Difficult Record To Make'
Four years on from their last full-length, Camera Obscura are back.
It's felt like a long time coming, but Glasgow pop starlets Camera Obscura have finally returned. Having made their last two records in Stockholm with Jari Haapalainen, the follow-up to 2009's Top 40-troubling 'My Maudlin Career' took them to a whole other side of the world, recording with Tucker Martine in Portland.

Phoning up the band's Tracyanne Campbell to chat about 'Desire Lines', we're instantly curious to discover some of the reasons for moving. "We felt that as much as we enjoyed making 'My Maudlin Career' and 'Let's Get Out Of This Country' in Sweden, we needed a change so that we didn't just end up making the same sort of record again. We decided to make the new record in the States, where we feel very comfortable. We worked a lot with an American producer in an American studio, someone who came from a totally different background to the time before."

Has the change of landscape influenced the direction of the new record? "I don't think you can go anywhere and not be influenced by your environment," Campbell continues. "I think that's part of the reason for getting out of Glasgow and not making records here. When you go away you're focusing on that new environment and those songs at that particular time. I think that's a positive and healthy way to do it."
'This time around there was a lot more attention to detail.'
Following a tumultuous gestation period ("It's taken two years to get to a point where we've been ready to record."), the ensuing album, according to Campbell, has been far longer in the making than their earlier efforts. "Our last records have been pretty snappy in terms of tracking and have usually been done in about five or six days, whereas on this one we took about eight weeks in total, of which about four weeks was tracking. I guess this time around there was a lot more attention to detail rather than trying to capture the group live."

Campbell is also quick to praise producer Tucker Martine's influence on both the record and its process. "He's a very laid back Southern gentleman who's very thoughtful and methodical," she enthuses. "I don't want to paint a boring old picture of him but I think he brought a certain calmness and clarity to the situation and he was very open to trying to get what we wanted. He was a great listener."

The result is a more expansive record, which is set to feature "a lot more space compared to the others." Not too much, mind. "I'm not saying it's a minimalist record by any means, but the songs do have an element of space to them and have been stripped of any unnecessary details." A development which may also come as a surprise to some, will be guest appearances from Neko Case (The New Pornographers) and Jim James (My Morning Jacket). The excitement of the cameos is evident, as Campbell describes them as "two of my favourite singers."

Ending our conversation by describing what the album - set to feature ruminations on "mortality, commitment, loyalty, friendship, and love" - means to her, Campbell says she feels that 'Desire Lines' was "a difficult record to make, due to the personal things going out in the background over the past few years. I think the record's something of an achievement for the band, because we've made it when there was a chance that we wouldn't and I'm very glad that we managed it. I'm proud that we did it."

Camera Obscura's new album 'Desire Lines' will be released on 3rd June via 4AD.

Taken from the April 2013 issue of DIY, available now. For more details click here.
More like this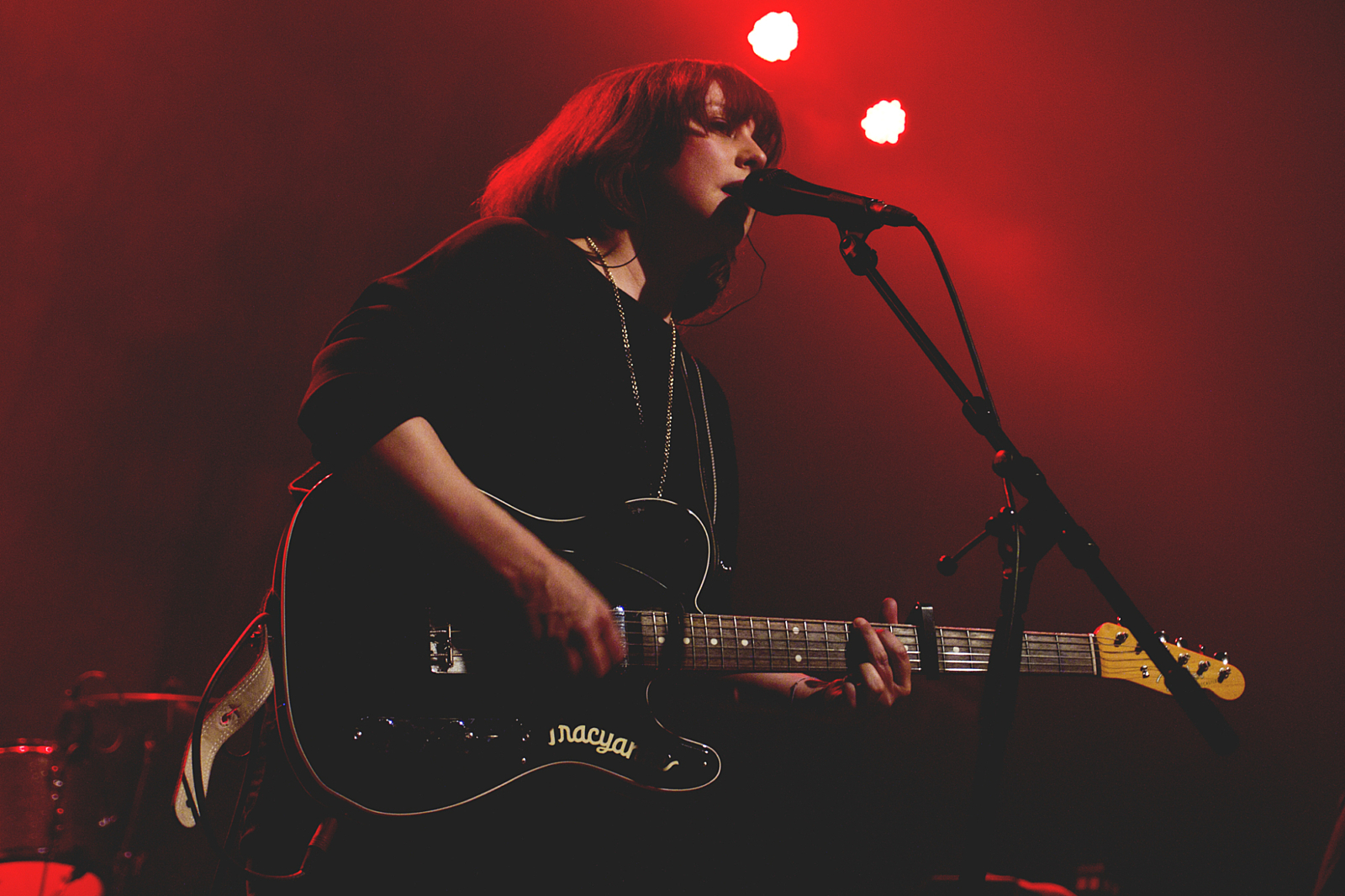 The indie pop stalwarts play an eagerly-anticipated home town date.