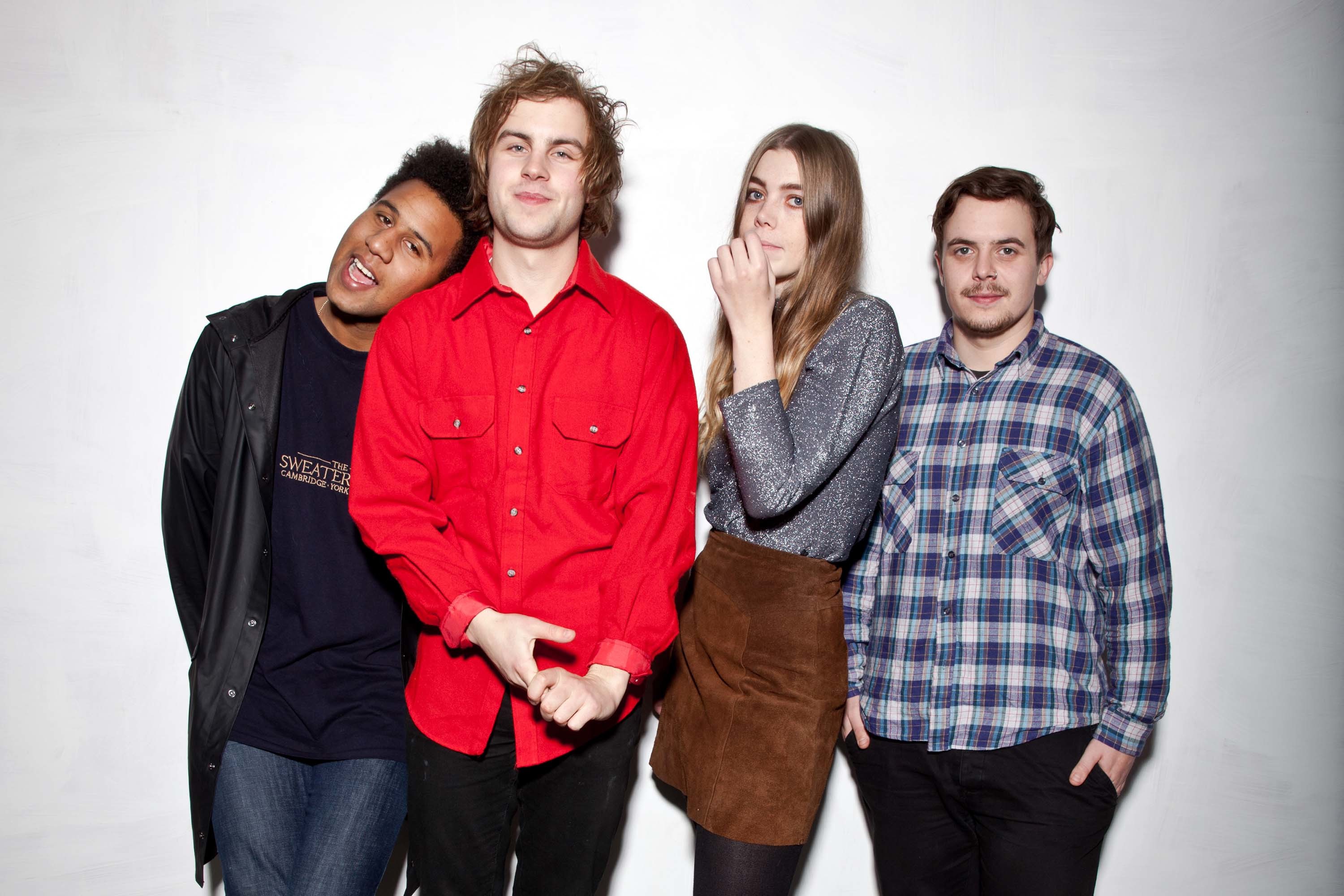 Class of 2014
Class Of 2014: Superfood
Bringing Britannia back, the Birmingham way.
Birmingham's recent heyday isn't the stuff of legend. Peace and Swim Deep's 2013 rise was as colossal as expected: Festivals raised their collective arms and waved flags to both band's pace-setting debuts. But the city's not done just yet. Its latest manifestation comes in the form of Superfood.
This time last year "Superfood" was just a word being spouted out by health junkies and, on a much smaller level, obsessive new music fans. Peace sent out a quick word that there was a band out there in the big wide world getting ready to break big. Cut to January and the four-piece of Dom Ganderton (lead vocals/guitar), Ryan Malcolm (vocals/lead guitar), Emily Baker (bass) and Carl Griffin (drums) arrived for their debut London show, a Hello 2013 show at the Old Blue Last.
Upstairs in the venue Connor from JAWS was airing out one of Superfood's demos, keeping this act of lunacy so 'hush-hush' that it was as if he were leaking top secret government information. Downstairs, few in attendance had heard a single note emerge from this hotly-tipped Birmingham prospect. It was a ludicrous situation, a bit like religious followers being told to visit Aldi in case Jesus turns up. There was little reason to believe that Superfood were actually going to be any good. Still, the room was stuffed and people turned up to witness a flooring set, albeit one that defied expectations.
Ganderton and co. burst forth with such '90s-infested zest it wouldn't have been surprising to learn that they'd been stored up in some kind of locker after Blur had their last #1 single, fed on the same diet of raucous guitars and ludicrous hooks that so defined the previous decade.
"I was in Subway up the road," recalls Dom of the night that his band finally stopped being some strange myth, talked up to the heavens. "I was sat in there, two guys in backpacks eating Subway and they were like 'are you going to see Superfood?' I was like fuck. They're going to see our band."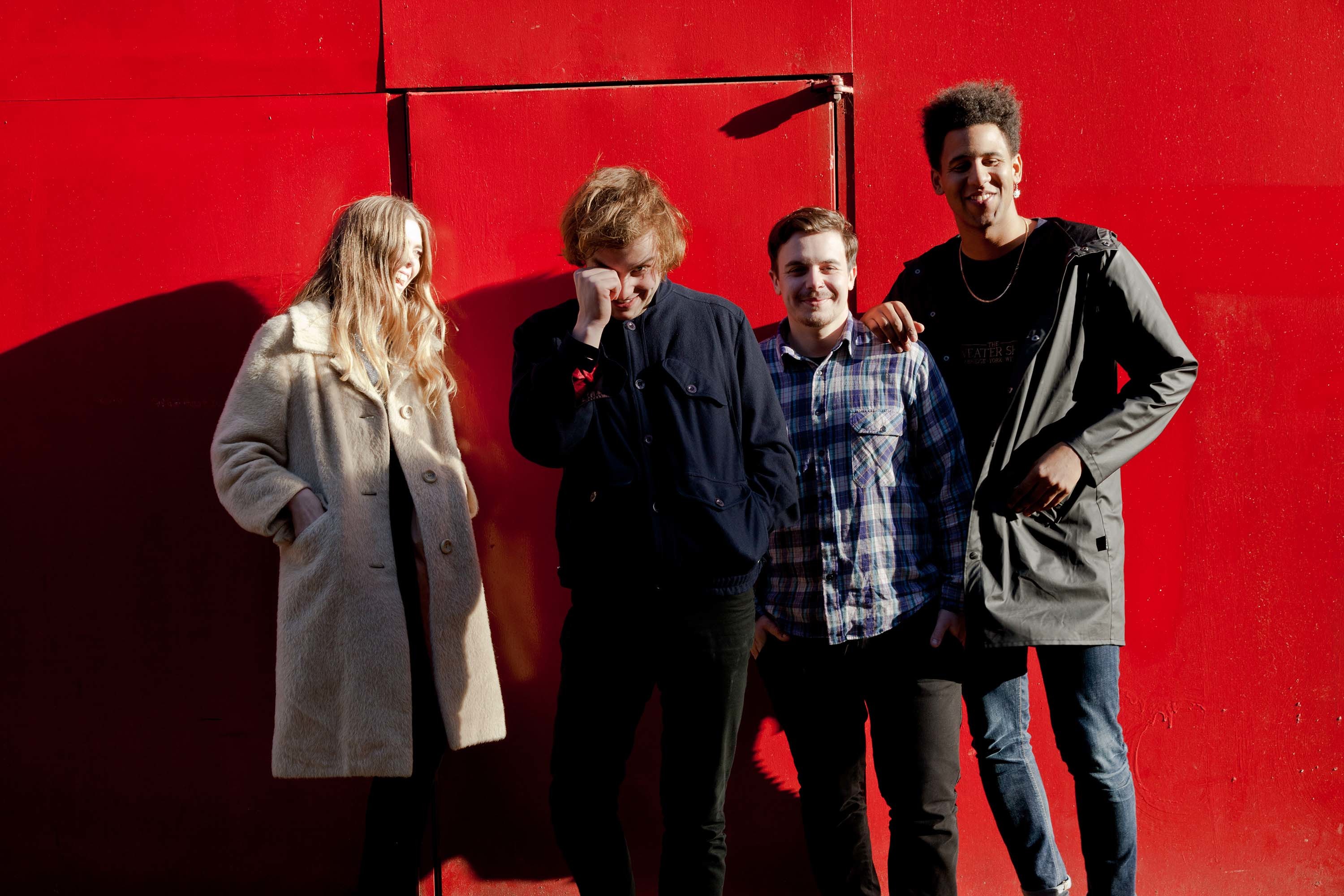 "I was sat in there, two guys in backpacks eating Subway and they were like 'are you going to see Superfood?' I was like fuck. They're going to see our band."
Dom Ganderton
They'd been together for three months at the time, surprising considering how tightly-packed their nostalgic trip of a debut set ended up being. The '90s influence was clear as day. They might as well have invited the Fresh Prince of Bel Air on stage with them.
"Some of the bands around in the 90s were the last, great British bands," claims Dom, before claiming their obvious nod to a previous era might not be the actual sum of Superfood's parts. "When we release our album, they might see it's not our main aim to be '90s," he says, without going into too many details.
It's clear that pretty much ever since that early London show, with plenty scattered in between now and then, Superfood have been working on their full-length. "That's all I'm thinking about at the moment," enthuses Carl. "Everyone's like 'ah, congratulations on getting signed'," Dom echoes out. "But it's going to be so real. I'm just going to get lots of hot chocolate. What else do you take to the studio?"
"Hot pants!" Carl shouts.
It's only been a year, but their long-term plan is already ironed out, set in stone. An ultimate goal is to release calendars, following in the legacy of Cliff Richard ("The other day he was wearing a checkered shirt with a v-neck t-shirt under it. Impressive," remarks Emily). Apart from extravagant merch, the band are intently focused on this debut. It'll prove a lot of people wrong, if their initial declarations are anything to go by. One thing's for certain: If anyone's bringing back neon hoodies and giant mobile phones, it's Superfood.