EP Review
Cold War Kids - Behave Yourself
4 Stars
They're writing pop songs again, but when we say pop, we mean Cold War Kids' version of pop.
It's safe to say that these Kids have never been alright. Having always dealt with weightier issues since their formation in 2004, the Whittier, California-based four piece have been remarkably consistent throughout. Their sound has in recent years skirted rather close to blues-rock territory, but one thing that must be admired about the band is that they've never been afraid to push themselves and unsettle their listeners. 2008's bleak second album, 'Loyalty to Loyalty', was quite far removed from their 2006 debut 'Robbers and Cowards', in that the focus shifted away from melody and towards frontman Nathan Willett's lyrics, which became even more filled with despair than they had been before - 'Robbers' wasn't exactly a cheerful listen (it brought up such topics as alcoholism and its effects on a family ('We Used To Vacation') and terminal illness ('Hospital Beds'), but 'Loyalty' was even more arresting and despondent. Willet's voice had much in common with the sound of nails on a chalkboard at times. Despite all this, the album grew on you if you gave it time, and is regarded by quite a few as better than the debut.

The 'Behave Yourself' EP was recorded during the sessions for 'Loyalty'. The band say themselves, as you can see in the cover art, that 'they didn't belong there [on the album], but they kept hanging around, starting trouble; made friends and insisted that their story be heard'. Indeed, the songs that make up this five track EP - three brand new, one that's sort of new, and a 'rough idea' - wouldn't have fit in, but offer an interesting glimpse into what might have been.

First off, they're writing pop songs again, but when we say pop, we mean Cold War Kids' version of pop, of course. 'Audience' gets things off to a fine start. A driving backbeat and stirring piano line are soon joined by handclaps (?!) and tremolo guitar. Lyrically, Willet is on fine form: 'She will go down with her ship, like a good captain / Sitting on the dock playing for an audience of one' is just one of many cutting couplets.

The guitar-driven 'Coffee Spoon' follows, yet it is in this track that the rhythm section of 'the two Matts', drummer Matt Aveiro and bass player Matt Maust, shine, each turning in a brilliant performance. The EP's highlight is the last of its new tracks, 'Santa Ana Winds'. Maust's bass work once again is worthy of note here, in a song that's on par with what up to now has been the band's high-water mark, 'Hang Me Up To Dry'.

Track four is a souped-up re-recording of old demo 'Sermons VS The Gospel'. Now known as simply 'Sermons', it boasts a fantastic chorus and bridge section, and helps to end things on a strangely positive note, despite its lyrics: 'I've got this idea in my head, and I can't get it out / That all the money in the Mint couldn't water a drought'. The EP ends with 'Baby Boy', a song that could either be seen as a forty-second throwaway, or an intriguing indicator of where the band are next headed. We're in the latter camp, as this track sees CWK getting their funk on. Surprising? Definitely, but also quite interesting. Hurry up and get that next album out, guys; you've thrown us a real curveball here.
More like this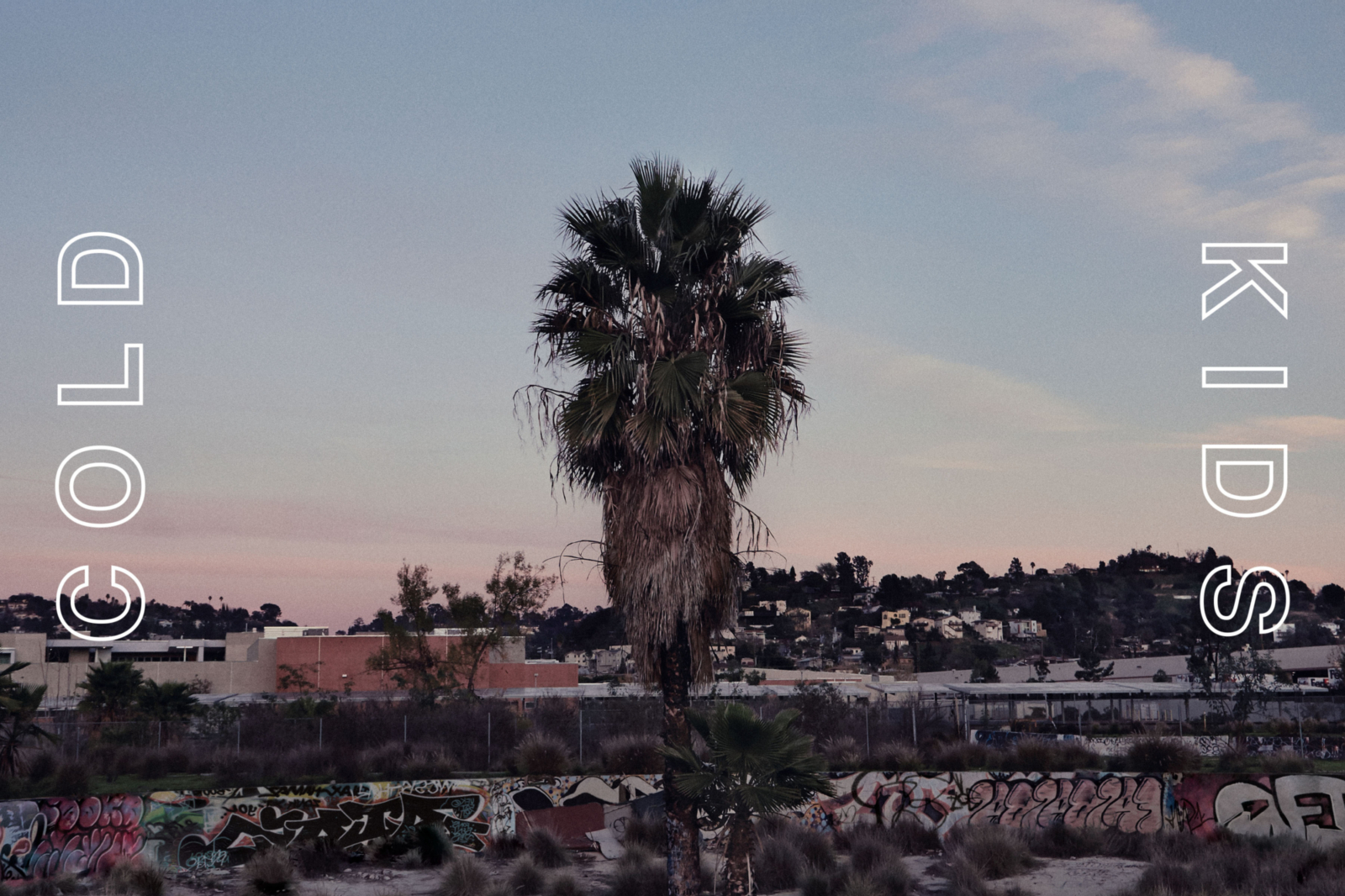 There's logic to what's going on here but it still feels unnatural.