Features
Cold War Kids: 'We Didn't Want To Remake Our First Couple Of Records'
Cold War Kids are moving on with their new album, 'Dear Miss Lonelyhearts'.
Cold War Kids have been on the scene for nigh on a decade now, and during that time, they've been consistent, in both their ranks, and in their output.

That is, until last year, when founding member Jonnie Russell decided – prior to recording their most recent album, 'Dear Miss Lonelyhearts' – that a life spent touring was no life at all, and suddenly quit to return to school. Luckily, the rest of the band didn't have to search too far afield for his replacement. Ex-Modest-Mouse-r Dann Gallucci, a longtime friend and tour mate, joined the troops instead.

Speaking to frontman Nathan Willett on a sunny spring day (in LA, anyway, it's slightly grottier here in London), and he's in fine form, if not quite awake yet. Even prior to coffee, he's audibly excited to talk about the new record, which finds the quartet shifting from their trademark anthemic indie toward a more electronic-tinged direction. It's a potentially risky move, after all, this is a band whose previous output has sat, quite happily, somewhere in land between the Kings Of Leon and The Killers; it practically falls out of the jewel-case festival ready.

The new record's intentions are clear, designed to show that Cold War Kids aren't afraid of moving forward, that they may have found themselves a man down, but that was never going to stop them advancing. They're more than ready to adapt to their new formation.

Do you feel like there's an obvious progression between 'Dear Miss Lonelyhearts' and your last album, 'Mine Is Yours'?
I guess in a way it feels like an extension of where we were going with 'Mine Is Yours'. We were trying to do something sonically with that record that had some failures and some successes and we found that we still wanted to find out more about what that space was that we were trying to explore. We've always been a very live band, and it's always been very minimalist. We were trying to achieve a sonic quality that was beyond our live sound with the last record and we wanted to explore that further with this and I think we've done that.

Has the sound of the band has changed?
I think the more time that passes in the band and the time you spend in the studio. It's really interesting the different perspective you get on it.

There have been some changes in the band. How did Dann Gallucci joining come about?
It's interesting, because he had been playing with Modest Mouse and doing live sound tech for us so he had been a friend and been travelling with us for years – so by the time we wanted him to join, it made sense and it was a very easy transition.

Did he have an influence on the change in direction?
Yeah definitely, he's come in knowing the band's sound as a live engineer and mixer so he had a better sense than anybody about how we sound and how to take what we do and make it really interesting. So he was a big part of that.

The album title, 'Dear Miss Lonelyhearts', comes from Nathanael West's 1933 novel, right?
It's a novel by a guy who's really interesting; a contemporary of F Scott Fitzgerald and that generation and this book 'Miss Lonelyhearts' was about an advice columnist and he's having this crisis about getting all these sad letters and how to respond to them. There was a lot of stuff in there that was captivating to me. I kind of liked the idea of that as the centrepiece for the album. There are a lot of issues and a lot of deep spiritual themes I wanted to explore.
I read it about a year ago and I was kind of in the process of writing the record and I thought the title would work. But it's kind of hard because of all the different meanings are very loaded. It's a very dark and structured book but the title can sound very shallow, so for a while I didn't know if this should be the title but, in the end, I decided to go for it.

Why did you choose 'Miracle Mile' as the first single?
I think it connects the dots between the old us and the new us. It's very much guitar and piano and bass drums that is very much our style but, at the same time, it had a little something new though not quite as much as other songs, which would have been more confusing as a first single.
Miracle Mile is a street in LA that kind of represents something about LA. The culture of LA is so much about Hollywood and celebrity and we've always tried to set ourselves apart from that. Being an LA band is hard because we don't want to be associated with that shallow world and success – it's kind of about a struggle, being in a miracle mile. Like who we are, which is a not a garage/bar band but not a huge arena band either. We're kind of between and it's an interesting place to be.

Do your songs tend to be autobiographical in general?
I think it's interesting with our band how much kind of narrative, story songs were something that we did earlier. Then with the last record it was more autobiographical and now with this one I wanted to have a mergence of the two; some autobiographical stuff mixed in with some fictional stuff.

There seems to be more of an edge of darkness about this record – would that be fair?
I think with 'Mine Is Yours', I tried to write from a lighter choice and there was some success and some failures. But for this record I think writing from a darker place feels more in line with the energy and mood of the music.

You've been together for a decade, that's quite long in band years…
In some ways. I mean we still have the same spirit as when we started – you try and throw yourself into it we very much threw ourselves into this and we've become more than the sum of our parts something we do together becomes special in a way that we don't totally know how to describe or anticipate. That's stayed with us even when we've had changes.

Cold War Kids new album 'Dear Miss Lonelyhearts' will be released on 1st April via Downtown Records.

Read the full interview in the new edition of DIY Weekly, available from iTunes now.
More like this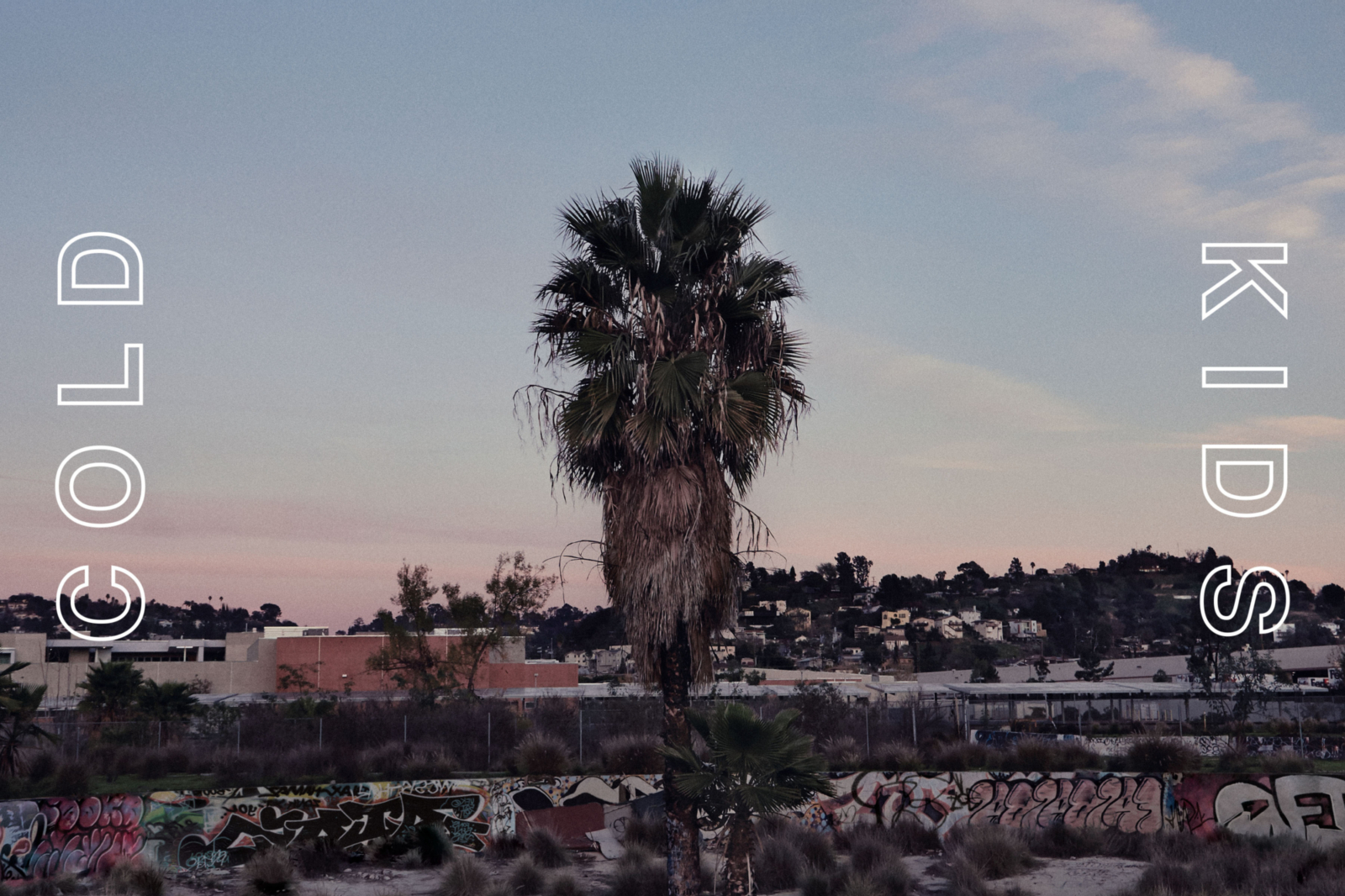 There's logic to what's going on here but it still feels unnatural.