Album Review
Dum Dum Girls - Too True
3 Stars
Despite sounding cinematic, 'Too True' leaves the impression it's a step back.
Album on album, Dum Dum Girls have got better at refining their woozy, reverb-heavy, garage-rock foundations into something shiningly poppy. On their last full-length release, 2011's 'Only In Dreams', that ran into something tragic, the death of lead singer and main songwriter Dee Dee's mother, and what emerged from the other side was something that was often brilliant.

Here, there's less of the blunt outpouring of emotion and a sense of increased lightness. Actually, that shouldn't be a massive surprise given the EP ('End Of Daze') released between the two albums; the title alone being a fairly blatant pointer towards the change of mood. So 'Too True' begins with the Dum Dum Girls playing up their sultrier side.

The opening trio of songs are high on the alluring scale. There are heavy-lidded guitars echoing and lyrics which make pouty shapes at you. It's ok. But it doesn't move you.

It was the same with 'Only In Dreams': the more nonchalant and frivolous Dum Dum Girls get, the less interesting they are. When you combine the slightly unsteady opening with the disappointing first single 'Lost Boys And Girls Club' - which despite sounding cinematic, if that cinema was only showing monochrome films soundtracked by the Jesus & Mary Chain – is a little slight, it leaves the impression 'Too True' is a step back.

But around 'Are You Okay' it begins to stir. That is a gorgeous thing: sighing, wafting guitars, coupled with Dee Dee's plaintive vocal and leave something soft, inviting and endlessly listenable. 'Little Minx' is great, too managing to replicate that which The Raveonettes (not that shocking given Sune Rose Wagner is on production duties here) have done so successfully, introducing an innocent pop song from the 1950s to a bunch of marvellously corrupting influences, and there's a brilliantly splashing backbeat behind 'Trouble Is My Name' which perfectly supports Dee Dee's languid voice.

'Too True' is a decent enough album and one which ends more strongly than it begins. But it isn't as good as 'Only In Dreams' and because of that, it can't help but feel a bit underwhelming.
More like this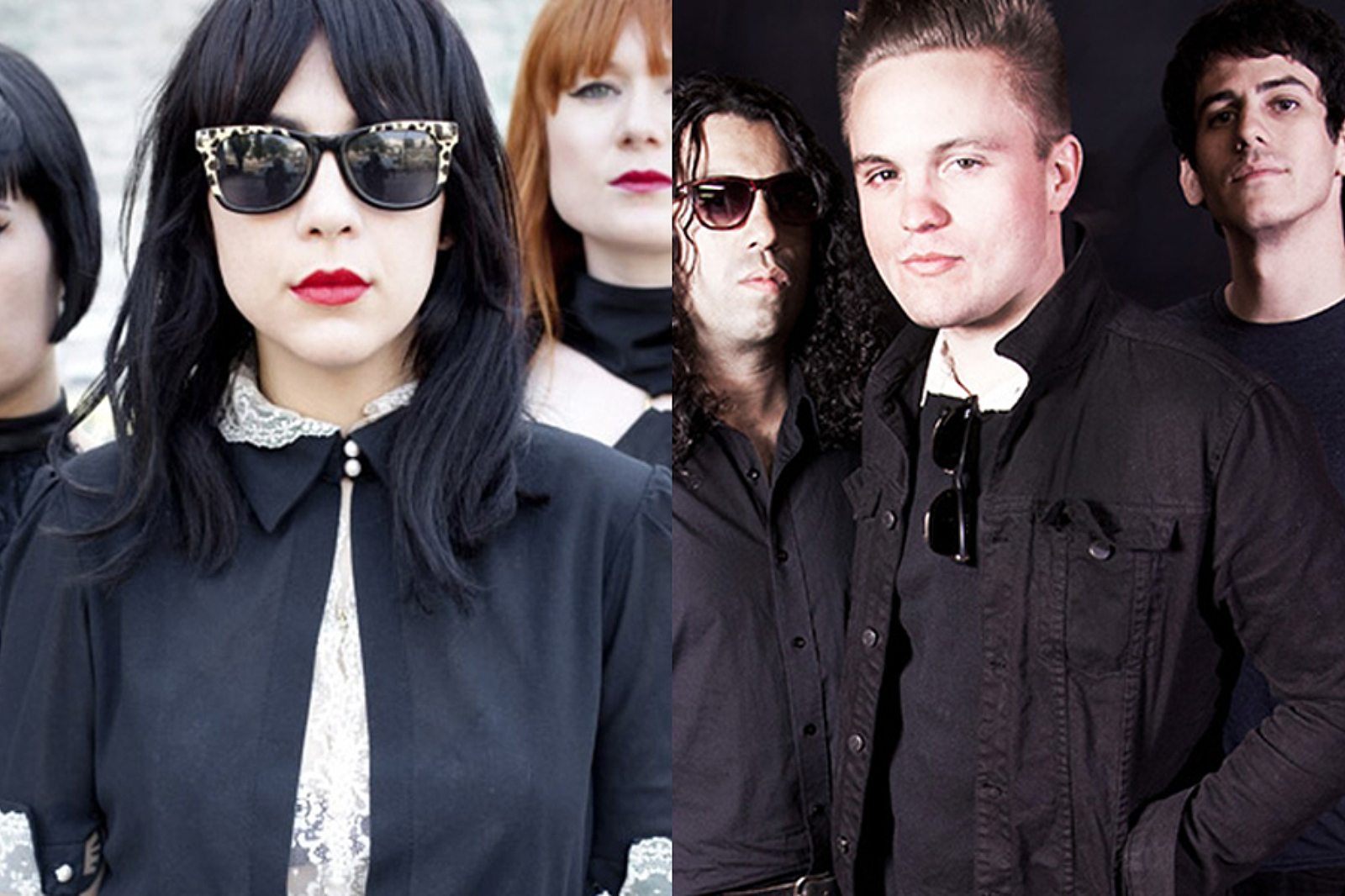 With their collaborative 'Red Sun' single on the horizon, the two bands go head to head, interviewing each other in the process.