Guided By Voices: Self-Inflicted Aerial Nostalgia
Guided By Voices' Mitch Mitchell on reforming the band and the future of GBV.
Back in 1983, when you were, in all probability, just a wee glimmer in your daddy's eye, across the pond in Dayton, Ohio, one of the most important bands of our generation began their twelve year journey to becoming an overnight success story. After a veritable slew of self released albums, Guided By Voices found themselves signed to Matador, quickly garnering a solid fan base and critical acclaim. They proceeded to spend a few great years touring the globe, before the majority of the original members left for various reasons (fatherhood, addiction). Rather than packing up, Guided By Voices continued, in name at least, for a few more years, morphing into a Spiritualized-esque revolving door of musicians centred around Robert Pollard, the key player. But that original line up was always the one forever defined as 'classic'; Pollard, Tobin Sprout, Mitch Mitchell, Kevin Fennell and Greg Damos.
Fast forward another thirteen or so years, to 2010, and guitarist Mitch Mitchell is having, what he considers to be, a fairly ordinary day.
"I was just sitting in my truck, smoking a cigarette. And I got the call from Bob, and I was so excited, I just couldn't wait to get out there!"
The original idea was to reform for just one date, their old label was having a birthday party and Guided By Voices, THE Guided By Voices, were sitting pretty at the top of the invite list.
"That was the impetus,"
Mitch tells us,
"but the feeling was, if we're going to rehearse for one show, let's see if we can do several shows, and that was where the whole thing started."
And so began a sold out reunion tour, but after so many years apart, surely all rehearsing in the same room again, for that first time, that must have been an amazing experience?
"It was kind of strange, but strange in a good way, but kind of like being transported back in time a little bit."
Mitch informs us,
"Almost surreal I guess, but it was also a tremendous amount of fun, I was so, so, happy to play music with these guys again. It's like a family reunion to me, you know, I love the music and I always have, it's just awesome to be able to do that again. I'm just thankful that I get to be a part of that."
Whilst most bands who hit the reunion trail seem content to simply relive past glories, and maybe ruin their backstory a little bit by doing little else (and we're talking to you, Black, Deal, Santiago and Lovering), this is GBV, and they were never Most Bands. Somehow they'd even managed to avoid the 'acrimonious split' part of the process,
"We've always been good friends."
Mitch confirms,
"During the break, we didn't have as much contact as we would normally, but we stayed close friends through the years. It just seemed to have worked out good for us."
And so, in keeping with the unconventional route that they've always favoured, it seems almost natural that we might find ourselves on the eve of what once seemed an impossibility, a brand new Guided By Voices record.
The idea of releasing a new record is in equal parts brilliant, and terrifying - a potential legacy killer perhaps, but it seems the band were immediately on board with the idea.
"It was a pleasant surprise for me to learn that we were even going to do a new record."
Mitch explains,
"I thought it was going to be a few reunion gigs, and that was going to be it, the last hurrah if you will. When I found out that Bob had written some new material for Guided by Voices, I was elated, I was really excited to be able to put new GBV material out there. And 'Let's Go Eat The Factory' is a great record, I'm really really proud of it, I think it's an amazing record."
Luckily for us, GBV have stuck to the ethos that made them so special in the first place, 'Let's Go Eat The Factory' is packed with those off kilter moments that surprise the listener and demand your attention. The band recorded at their own homes to ensure that they kept to their original lo-fi aesthetic;
"We originally recorded in a low budget fashion without hi tech equipment, I think that's where the lo-fi tag came in, and it seemed to suit us in our early stages."
Mitch concurs,
"I mean, at times we've recorded in some hi spec studios with some up to date equipment, but the idea that of the band, and of what the songs were supposed to sound like, are the same, now it's just that we've got some nicer gear to record on. The feelings from then to now haven't changed, we've just got some better equipment."
And with Robert Pollard still unchallenged for the title of 'Most Prolific Songwriter In History', (he has over 1,500 songs registered to his name), it's safe to assume that the GBV discography won't necessarily end here either, indeed another new album is already rumoured to be dropping in May this year.
"I think it's safe to say that could happen, yeah!"
Mitch enthuses,
"He is an amazing person, it's like a fountain that never stops giving, and I'm happy that it's that way, there's a lot of things going on that are pretty exciting! Guided By Voices will be doing more later this year."
So, our hopes of some more gigs are now well and truly piqued, even after bassist, Greg Damos, fell flat on his arse playing live on national television earlier this month. The very mention of The Great Letterman Show Tumble (as it shall hereafter be known) sends Mitchell into a fit of schoolboy giggles.
"The funny thing about that is that I'm usually the one that falls over! This time the shoe was on the other foot so it's kind of nice in that way. But I think it hurt his pride more than anything."
Mitch chuckles,
"He's a good sport though, he's a great guy, I don't think it'll bother him that much, it just goes to show that we're real people. And that when you come to a GBV show, you never know what's going to happen, you never know who's going to fall down!"
So this seems a pretty good time to enquire whether there's any chance of a few European dates to satisfy our GBV lust, especially after the disappointing cancellation of their Primavera and ATP dates for unspecified personal reasons. Mitch is ultimately noncommittal, but does proffer some hope;
"I wish that could have happened, but that's not to say that it may not in the future, I don't know what the future might hold."
He affirms,
"At this point, I don't think there's any plans, but that could change. Just the fact that we're putting out records is pretty exciting to me, the live shows are fun to do and they punctuate the records and songs, but Guided By Voices forté is the records, how good they are, the songwriting and the recording. But I do really like how when you play a show, it's never the same show, it's never the same place, it always sounds a little different. In that respect, it's always a new experience, it's always fantastic. So the shows are the icing on the cake."
"I hope that there is an opportunity to come over and visit you all, we love coming and seeing you, so hopefully that may happen. Tell everyone in England, we love them, and cheers!"
It's a feeling that's very mutual, so with (hold on) hope in our hearts and 'Let's Eat The Factory' in our ears, we bid Guided By Voices a fond farewell. For now, at least.
Guided By Voices' new album 'Let's Go Eat the Factory' is out now via Fire Records.
More like this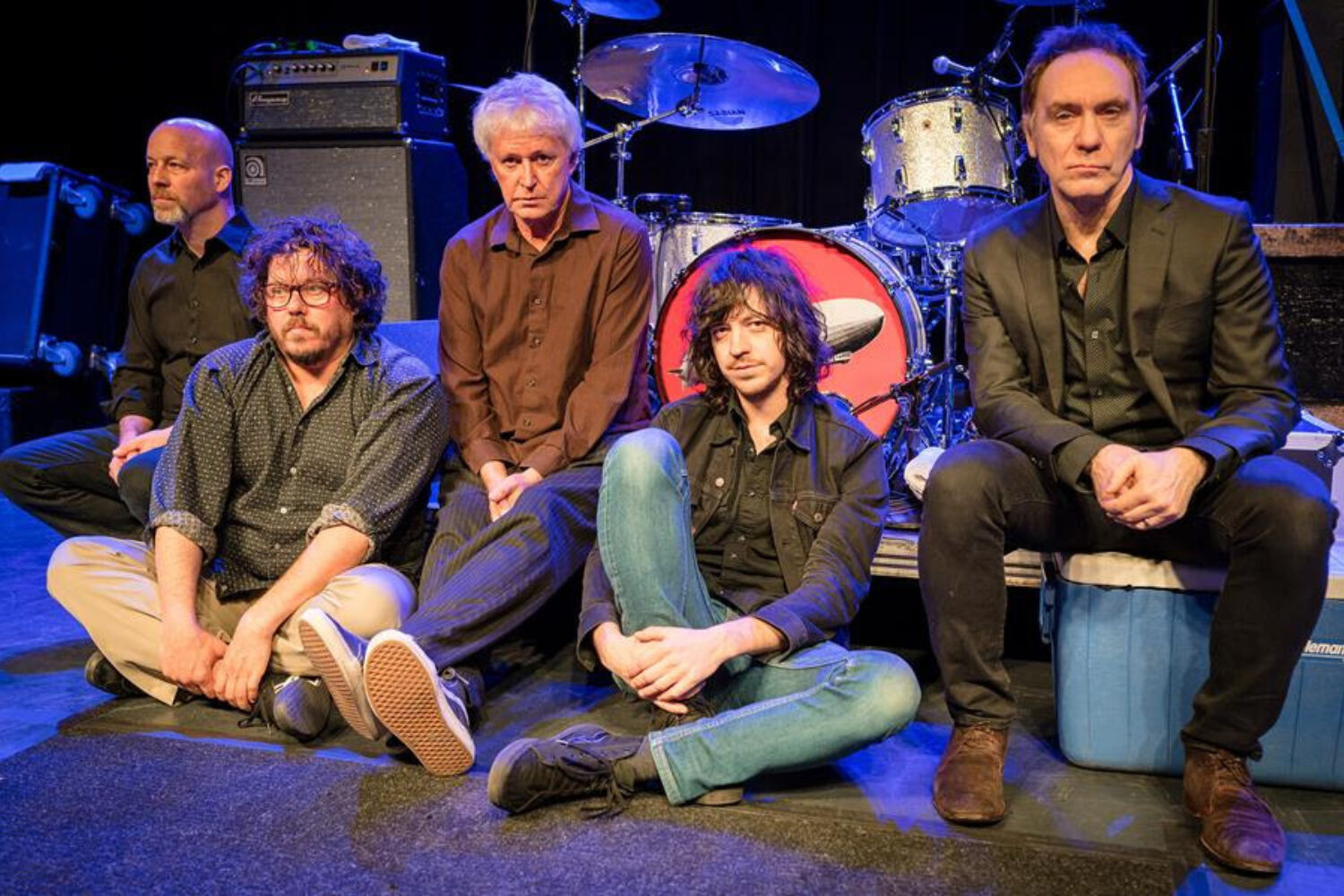 The 24(!) track release follows this month's 'Zeppelin Over China' from the ever-productive bunch, and is being previewed by first song 'Angelic Weirdness'.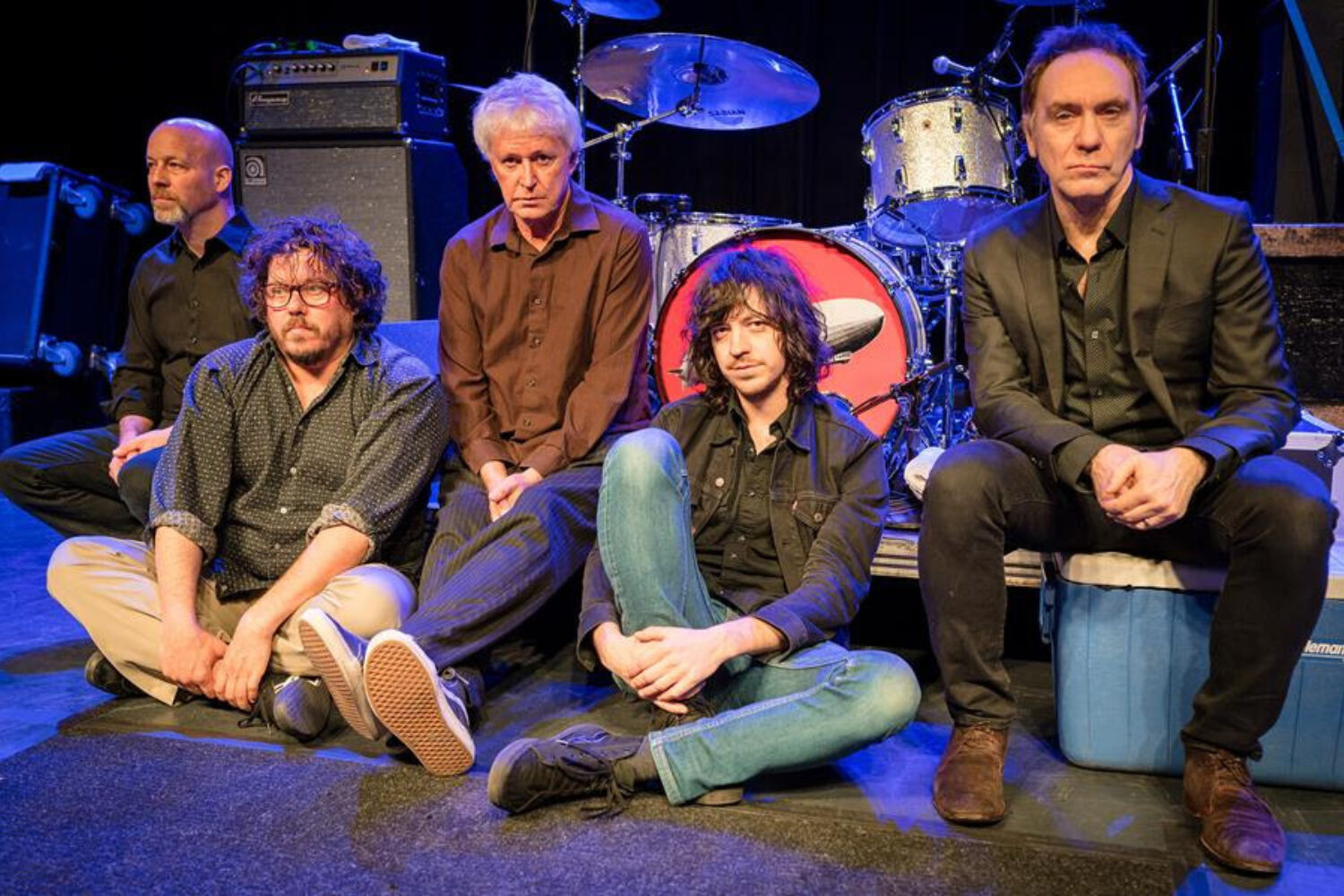 It's the indie veterans' first show here in over 15 years.