Guided By Voices: 'The Chemistry Is Still There'
Digby Bodenham speaks to Guided by Voices' Tobin Sprout about the band's reunion and their three new albums.
Guided by Voices were always the older guys at the party. They could drink more beer than you, they'd had their hearts broken more times and had band practices in their own homes. But there was something of the perennial teenager about them. Between the late '80s and early 2000s they released dozens of records that found poetry in drinking, memories of high school and camaraderie.
The band saw members come and go, never quite reached the levels of success many onlookers had hoped for, and eventually disbanded in 2004. Since then, their audience has grown, almost as if we needed the break to digest the hundreds of songs they'd recorded and find a personal anthem. Their albums 'Bee Thousand' and 'Alien Lanes' have been canonised as indie rock classics and used as templates by the next round of lo-fi bands that have sprung up in GBV's place.
But these days, no band is ever really gone. In 2010, the '93-'96 lineup reunited to play Matador records' 21st anniversary celebration. After that, they hit the road and started recording again. And now we're starting to see the results. Already this year we've had the well-received 'Let's Go Eat The Factory', and this month sees the release of another album, 'Class Clown Spots A UFO', with a third expected by the end of the year.
Robert Pollard, the boisterous frontman and primary songwriter, has always been at the heart of the band. But standing next to him in this 'classic lineup' is the quieter soul of Tobin Sprout. Once described by a 'zine as "the George Harrison to Pollard's one-man Lennon/McCartney", he left the group to focus on painting and solo musical projects. Now back with GBV it's as if he never left.
"It feels like the same band, but we've grown as people," Tobin says. "In the '90s, I was still trying to get my act together. Now we have all established pretty solid lives, with families and homes. Having the band back together has been a lot of fun, though. There is a lot less stress about it now. We just really enjoy doing the shows and seeing all the fans again."
And the fans are pretty pleased to see them back, as well. Since GBV reunited, they have been playing some of their biggest shows. "At Terminal 5 in New York we had 5,000 people," he says. "That's about 10 times the crowd we played to in the '90s."
It's not just your average music lover that has been spreading the word about the band. At a White House press conference in March, Barack Obama's press secretary Jay Carney described the group as "the greatest rock'n'roll band of the modern era". Tobin modestly moves the spotlight to a bandmate: "Anyone putting the word out about Guided by Voices is great. I've seen Jay Carney mention (GBV guitarist) Mitch Mitchell too."
When asked about the recording process since the reunion and whether they'd planned this year's records as three distinct releases, Tobin says: "We just write, and the albums come together with the group of songs recorded. Some from Mitch's studio, some from Bob's, Todd Tobias's, or my studio. And what's left go to B-sides or sometimes to the next album."
But with most of 'Class Clown' recorded by Todd Tobias, it does sound more polished than 'Let's Go Eat The Factory'. There are big songs on it but also instruments you don't always hear on a GBV record. "Bob sent me 'Keep It in Motion' raw, with just the drum machine, guitar, and vocal. I added background vocals and strings. We just played it live for the first time and it really takes on a whole new form. I like that about playing our songs live."
Those in North America have been lucky enough to witness the new GBV live show. Unfortunately in Europe we haven't had the opportunity, as the band cancelled their tour this side of the Atlantic. While it doesn't look like they'll be crossing the pond anytime soon, Tobin does dispel the rumor that they won't be touring anywhere this year: "We will be doing some festivals here in US this summer and a three-week tour of the south in September."
Despite having three albums worth of new material to play with, many of the older tracks will, of course, be revisited. But is it odd hearing a moment you froze on tape years ago? "Every once in a while I will put on a GBV album and find things I haven't heard before, or hear a song I wrote and not hear the flaws I used to hear," he says. "Being so close to them after so many years, I start hearing them in a different way. I can step back from them a bit."
And what of those conflicting interests that originally led to him stepping back from the band? "I seem to be able to do the band stuff and then shift to painting when I'm not on tour or recording. It used to take time to shift back and forth but I've learned to use my time well. I have always had a good work ethic. It's something I realised I had to do in order to be able to make a living this way," he says. "But really liking what I do makes it easy to do. I look forward to Mondays and sometimes I feel disappointed that it's the end of the week. That's not something you hear a lot of people say."
Artistic pragmatism. An oxymoron? Or perhaps a vital skill if you have a bandmate like Pollard who is prone to releasing his every musical utterance.
So what next? Even for a band as prolific as GBV, three albums in a year is quite a feat. Is this a final statement, or the beginning of a trip down new alien lanes?
"I think we will be taking it one album at a time," says Tobin. "The chemistry is still there, so we will go until it doesn't work anymore."
Guided By Voices' new album 'Class Clown Spots A UFO' is out now via Fire Records.
More like this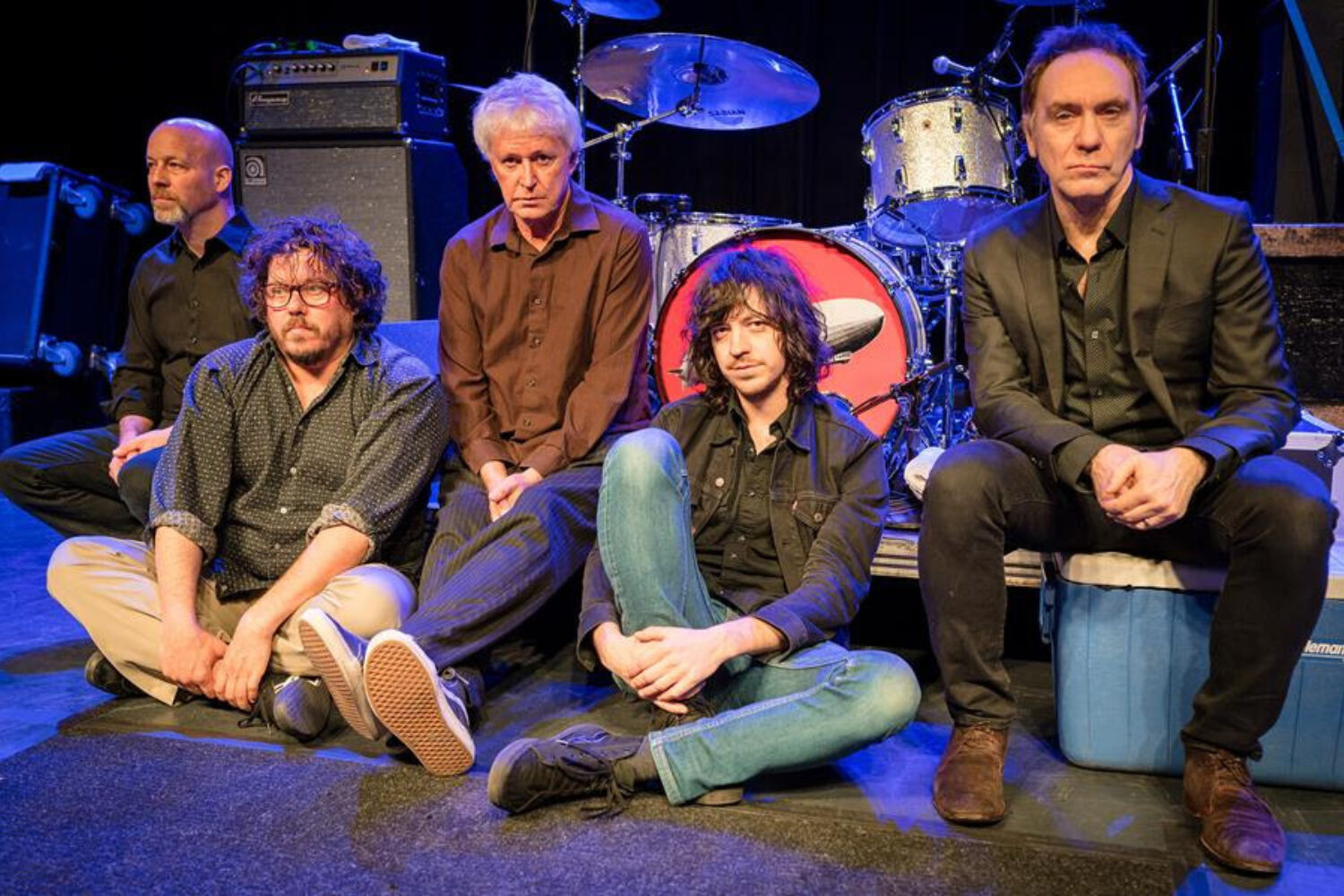 The 24(!) track release follows this month's 'Zeppelin Over China' from the ever-productive bunch, and is being previewed by first song 'Angelic Weirdness'.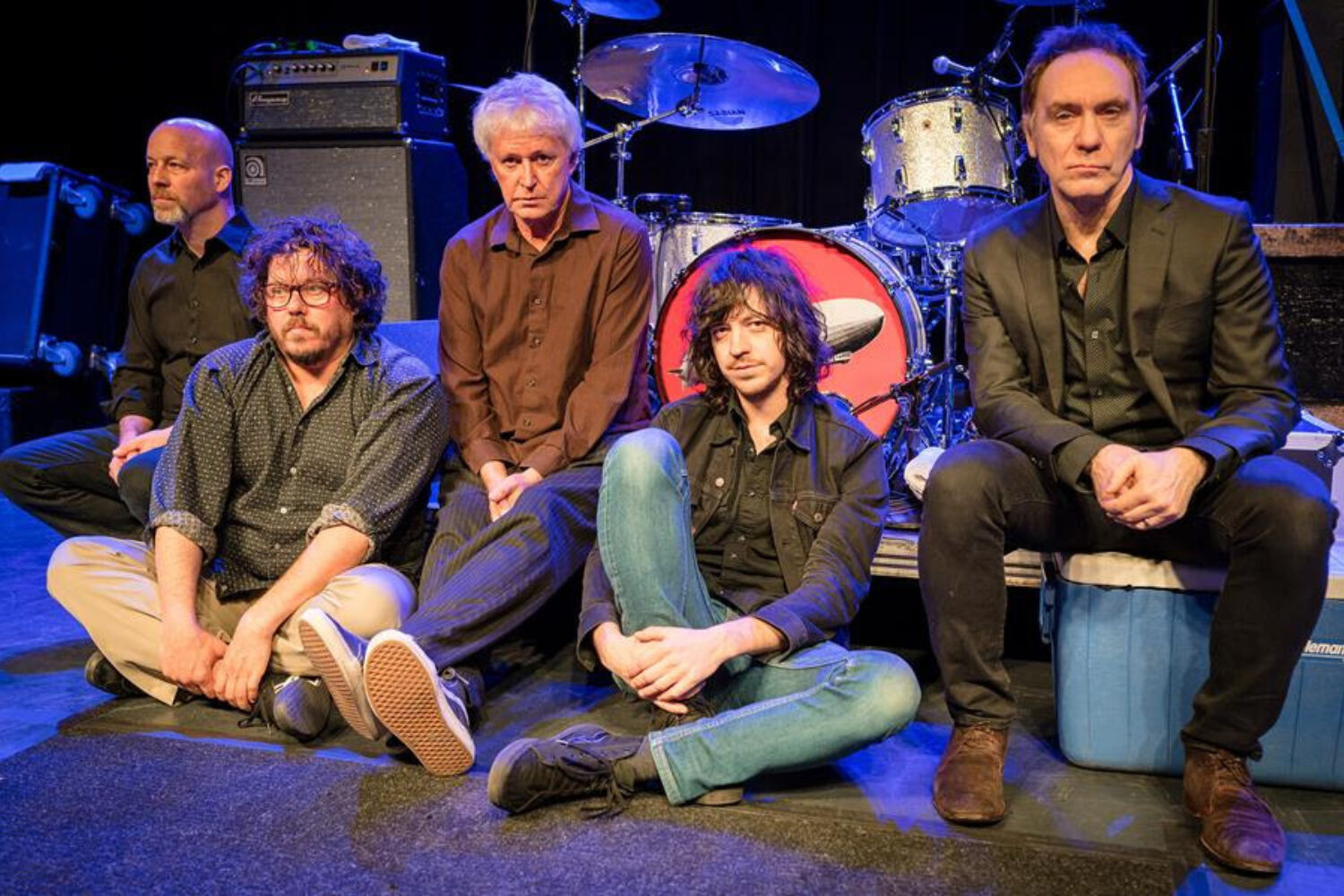 It's the indie veterans' first show here in over 15 years.