Live Review
Hit The Deck 2013: Nottingham
Don Broco blow away all the doubts anyone may have had.
Amongst a whole plethora of festivals struggling to stay afloat or closing all together, it takes a brave group of souls to gamble everything and go bigger than ever. Now in its third year, Hit The Deck took a massive step in setting up shop not only in its home of Nottingham, but in Bristol, too. It's a risk, but it may have just paid off.

Kicking off proceedings in Rescue Rooms are Natives. Having gone back to square one by shedding their previous name and back catalogue, the band have cut their teeth on performances like this one. It's a little restrained to begin with, possibly due to a sparse early afternoon crowd, but they soon settle into their stride and show just how could they can be.

Over in the Basement, Evarose's live sound is invariably much heavier than their recorded material - a trait one can probably attribute to them constantly being tarred with the Paramore brush. As a result, they're a little disjointed, though not so much as to discourage the enthusiastic crowd - in particular, fan favourite 'Glass' gets the first singalong of the day.

Having spent a long and, judging by the band's stage banter, fairy arduous few years as a pop-punk band, Summerlin take to the stage for the last time. Passing around a bottle of whiskey and celebrating never having to play certain songs again, this set feels much more like a wake than a funeral. We're treated to a glimpse of material from an as-yet-untitled new project that is at totally at ends with their usual power pop. It's the glorious sound of a band who have been trapped for years by their genre finally finding their feet and making the music they truly wanted to make. Watch this space.

In a bar tacked on to the side of Rescue Rooms, a large crowd crams into every crevice to get a glimpse of Vinnie Caruana's solo acoustic set. There's a good mix of fans of I Am The Avalanche and Vinnie's solo material, but invariably everyone here adores The Movielife - the excited hubbub that goes around the room when a possible UK tour is hinted at feels electric. Caruana's voice is a spine-tingling blend of beautiful, haunting melodies and sheer gravelly power. The audience, enthralled and enraptured, hangs on his every word, requesting old B-sides as well as popular classics like 'Brooklyn Dodgers'. In half an hour with just an acoustic guitar, Vinnie steals the show.

Canterbury have been playing together for the best part of a decade now and it shows. They're impossibly tight; the fanbase they've picked up along the way only adding to their live power. It's almost radio friendly guitar pop yet it's remarkably at home - quite a feat at such an alternative festival. They have to be applauded at just how huge they can sound even in one of the smaller stages.

On Hit The Deck's main stage, We Are The In Crowd bring a slice of American sunshine with their sparkly pop-punk to a grey day in Nottingham. Frontwoman Tay Jardine is an unrelenting ball of energy, her playful back-and-forth vocals with guitarist Jordan Eckes whipping the young crowd into singalong after singalong with their hits 'Kiss Me Again' and 'Rumour Mill'. They're fun, light-hearted and a total breath of fresh air from a lot of the more 'serious' bands on the bill.

Back in the Basement, Title Fight show off their cathartic, furious punk to a rapturous response. Bodies fly everywhere in the tiny room, band and fan totally nose to nose, swapping spit and blood and lord only knows what else in a frenetic set that confirms their status as one of the best hardcore bands in the game right now.

Closing the day's proceedings, and drawing the curtain on the weekend of Hit The Deck as a whole, are Don Broco on the main stage. It was said more than a few times that they weren't a big enough band to headline a festival such as Hit The Deck, and rather than being perturbed, it seems the Bedfordshire quartet took it as a challenge. Striding on amongst a huge production and launching straight into 'Priorities', Don Broco blow away all the doubts anyone may have had. Their sound is massive, the response rapturous. A show of how much frontman Rob Damiani has the crowd wrapped around his finger is when he invokes an rather brilliant push-up pyramid from the pit, before commanding a huge wall of death. Most of all, though, the band seem to be having the time of their lives. And hey, isn't that what these festivals are all about?
More like this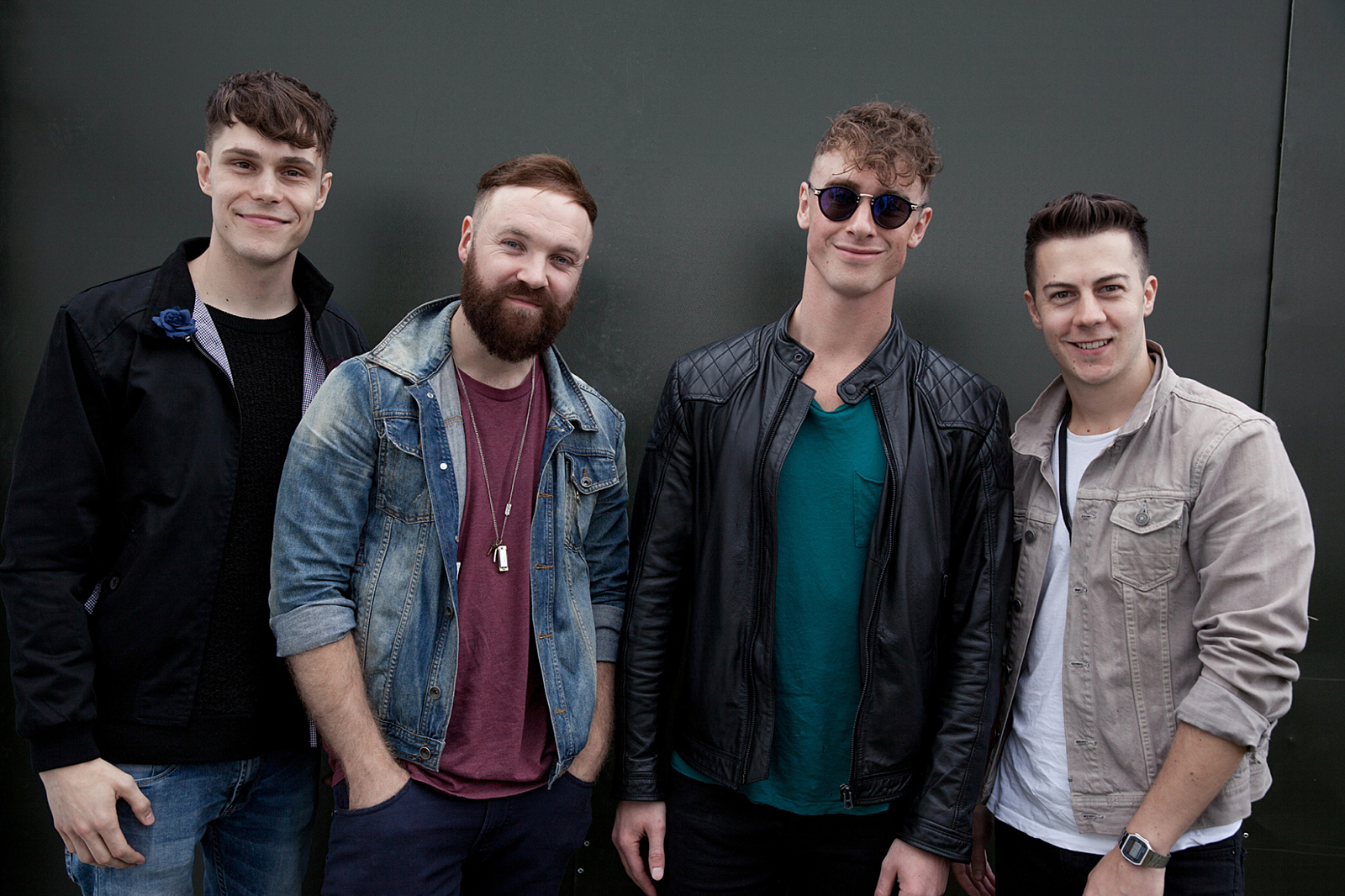 Don Broco and Lonely the Brave will play The Black Heart in Camden, London.