Live Review
Les Eurockéennes: Day Two
The site, once it's clear The Cure are about to take to the stage, just half an hour later than planned, looks destroyed
Wimbledon's Centre Court has a roof to avoid rain stopping play. Football matches use bright orange or yellow balls to deal with inclement weather. Even Glastonbury, in the midst of flooding carries on. But they've not seen a storm like this.


During The Oh Sees' set on the Esplanade Greenroom, the screens display a warning: rusty school French suggests there's a chance of 'strong' storms. It's getting darker, more humid. By the time Kavinsky's dropping hits (notably a remix of 'Killing In The Name Of', sending anyone in earshot crazy), it's spitting. At Miike Snow's designated time, it's windy enough to have crowds ducking for cover – and all the equipment on stage is covered in plastic, while a man attempting in vain to use a loudspeaker is booed.


Then it begins: ninety minutes of torrential rain, crashing thunder and lightning bright enough to illuminate the entire site at once.


Earlier in the day, however, there wasn't even a hint of what was to come. François and the Atlas Mountains' intricate pop draws a modest but studious crowd at the Club Loggia stage, although François' actual, genuine French mid-song banter doesn't quite match any English-speaking artists' simple stock phrase "Ça va?" for crowd recognition. That, and there's a scary moment where Mastodon's line check over on the Grande Scène threatens to overshadow everything.


Django Django are – at least until weather steps in – today's real surprise: 'Default' might be the go-to choice to soundtrack just about anything right now, and nobody would call the Edinburgh-formed band as being 'small', but the crowd at La Plage is massive. Sadly the stage setup doesn't seem to match the audience's enthusiasm. You can't really hear them.


Back to the storms. The site, once it's clear The Cure are about to take to the stage, just half an hour later than planned, looks destroyed. If it's not the sticky, slippery pink mud everywhere, it's working out if the recycling bags dotted everywhere exploded, or desperate festival-goers nicked the plastic bags to shield them from the rain. Safety concerns have forced organisers to cancel the rest of La Plage's night, leaving the event's electronic cohort to chant "Justice! Justice!" throughout most of Robert Smith and co's set.


And it's a long set.


Is it to prove middle-age hasn't slowed the band down? Smith's mid-song patter is more than expected; there's even a few French sentences thrown in among the 'Merci' and 'Thank you for being patient'. Two encores later – 'The Kiss', then 'Close To Me', 'Friday I'm In Love', 'Why Can't I Be You?' and 'Boys Don't Cry' – it'd prove a fitting end to the night by itself.


But this night has two de facto headliners. Not many artists could successfully follow The Cure performing a short set – let alone over two hours. So it's just as well they're French, loud, and have the best light show this side of Paris. Justice probably couldn't headline a stage as large as this anywhere else. Yet, like going on to a club after a gig, their post-2am set creates a large, soggy, hyperactive party. Storms, what storms?
More like this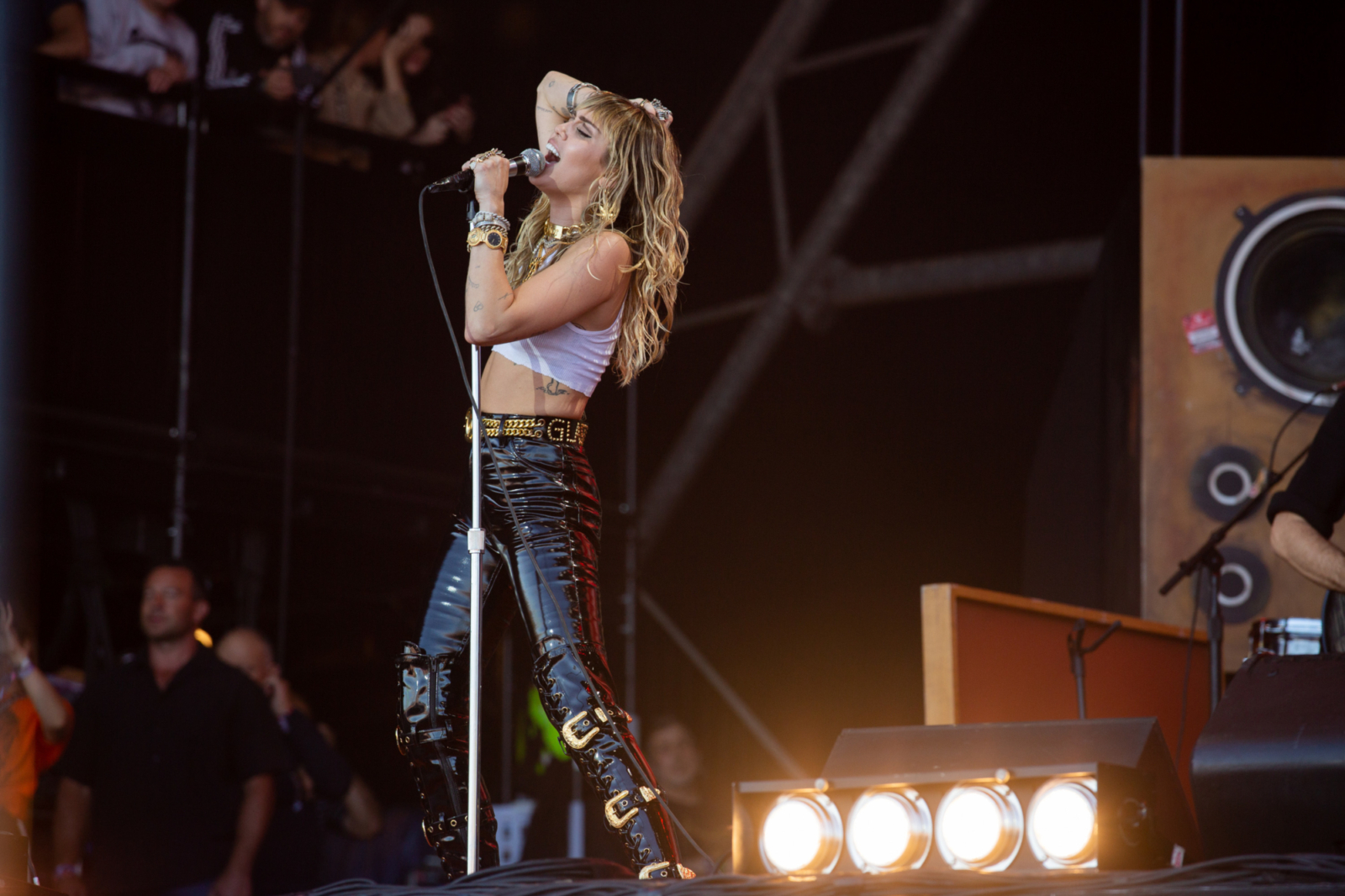 The final day, and Worthy Farm is going out with all the whistles and bands.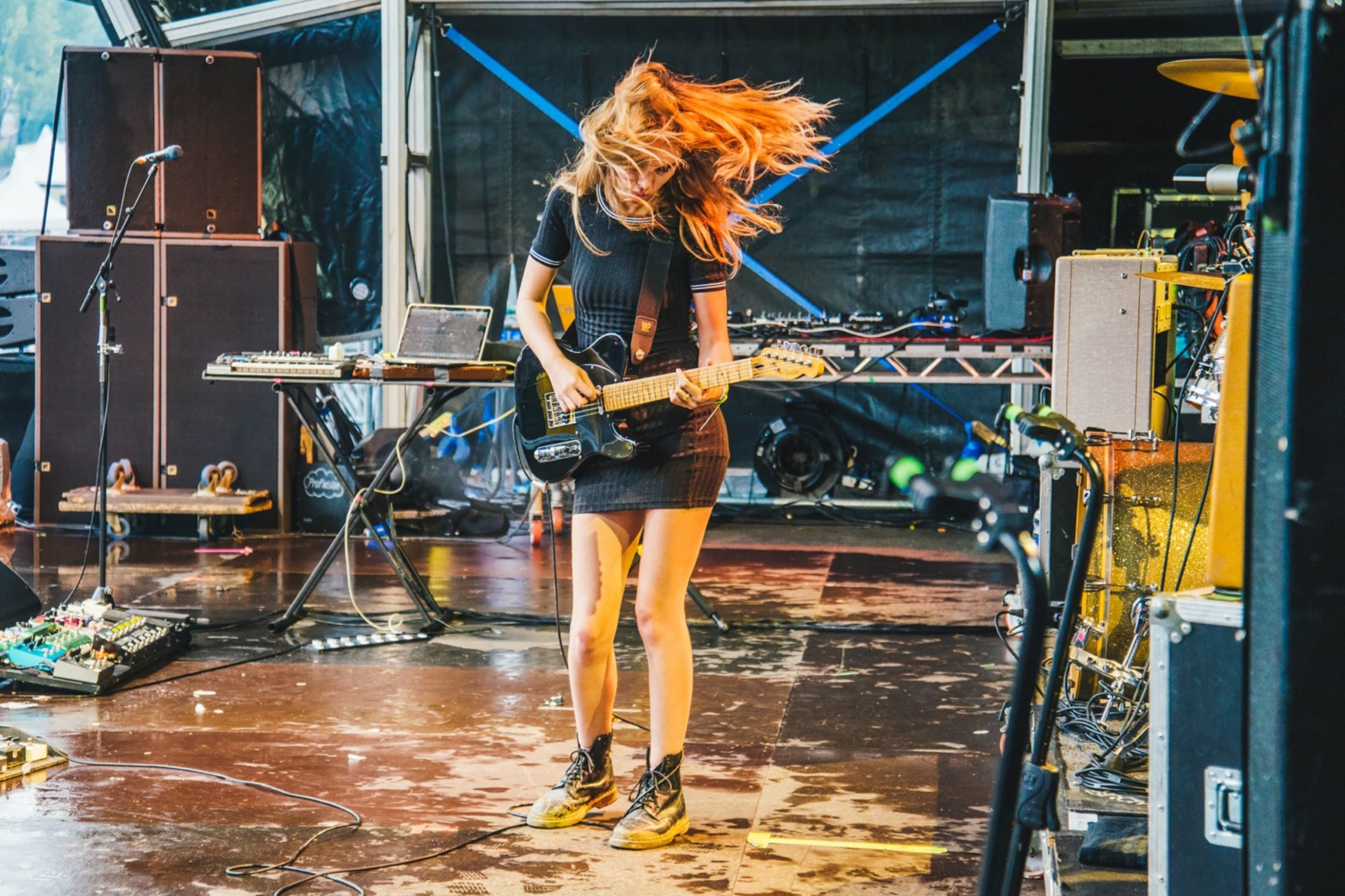 It's the noisy kids taking centre-stage on a curiously metallic Isle of Wight.