Album Review
Neon Neon - Praxis Makes Perfect
4 Stars
We know he's not laughing at us with the subject matter, you can tell he cares.
Chirpy, dancey, electropop concept albums about fascist architecture, dictators and Italian revolutionaries are, obviously, pretty two-a-penny, so it's refreshing to find one that finally rises to the challenge and does something new with the themes. Yep, Neon Neon - the collaboration between knitwear-toting indie demi-god Gruff Rhys and producer Boom Bip (fondness for patterned jumpers currently unconfirmed) - are back. This record sees the attention shift from everyone's favourite time-machine inventor, John Delorean, to the life and times of Italian publisher and left-wing political activist (thank you a popular web-based research facility) Giangiacomo Feltrinelli.

Gruff seems to revel in the freedom of these concept records, seems to savour the opportunity to really indulge his mind, imagination and wit, to allow his fascination with a subject more scope than limiting one song verse/chorus/verse/chorus dynamics. And, with Super Furry Animals' arc of creativity seemingly peaked, this record allows Gruff to do what he does best, make sweetly obtuse, obscure pop songs, stuffed with lyrical puns about esoteric subjects beyond the cranial capacity of, well, pretty much anyone else around at the moment.

'Praxis Makes Perfect' sets an early tone; sounding like the 'Life Aquatic' rescue scene on Ping Island, it doesn't leave you expecting anything super serious from the record and yet still solemnly intones an overview of Feltrinelli's life "from the prisons of Bolivia, to an appearance in Vogue." We're promised tales of a hectic life, of escapades, intrigue and adventure.

Of course, concept albums only work if the tracks can stand on their own, and 'Praxis Makes Perfect' achieves this with consummate ease. The playful music often recalls Denim's seminal (right?) 'Denim On Ice', and rarely breaks the golden pop rule of songs lasting three minutes and three minutes only. 'Dr. Zhivago' rejoices in the luxury of exuberant chorus, 'Hoops with Fidel' sways with woozy ease, whilst 'Shopping (I Like To)' mixes ridiculous, almost child-like, plinky-plonk keyboard with a wonderful "I've got the books, you've got the looks" line. Possibly best of all though is the contemplative 'Ciao Feltrinelli' which ruminates on death, and the impact a life can have on the world once it's over. No allowance is made for a god or an afterlife, but the thought that ideas "echo and echo" through time seems more important and fulfilling.

What stops the record being preposterous, what keeps it charming and fun throughout, what makes it okay for 'Mid Century Modern Nightmare' to rhyme "bourgeoisie" with "cups of tea" is the presence of Gruff. When you hear that voice - so evocative, so warm, such a hug of a voice - it imbues the album with an undoubtable sincerity. We know he's not laughing at us with the subject matter, you can tell he cares. And, when, in 'The Jaguar' he croons "I will always remember you smiling," it transcends any concept and leaves you with simple endearing pop moments you just can't help but fall for.
More like this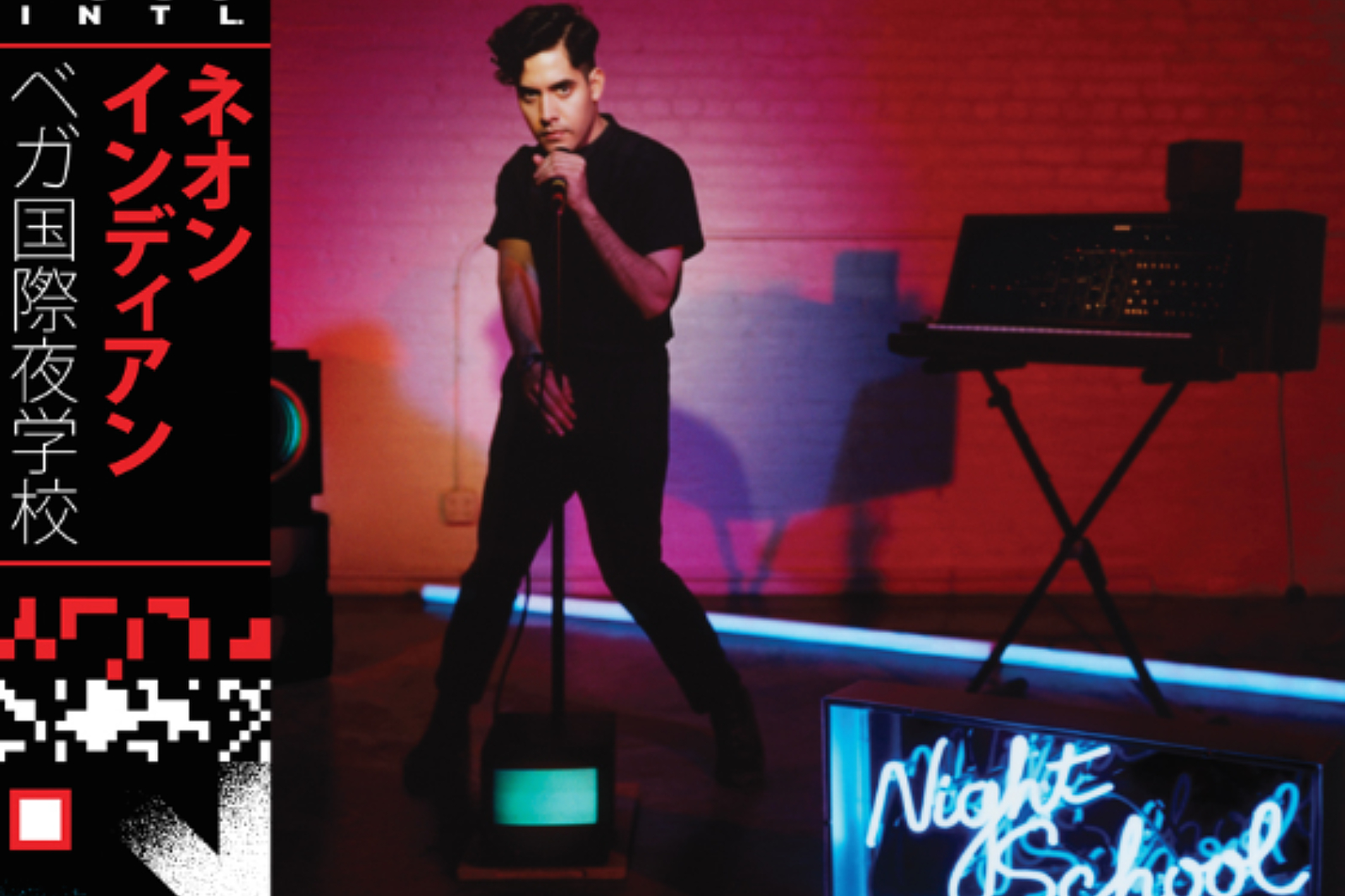 Neon Indian have a top-drawer electro pop record in them, if only they can trim the fat accordingly.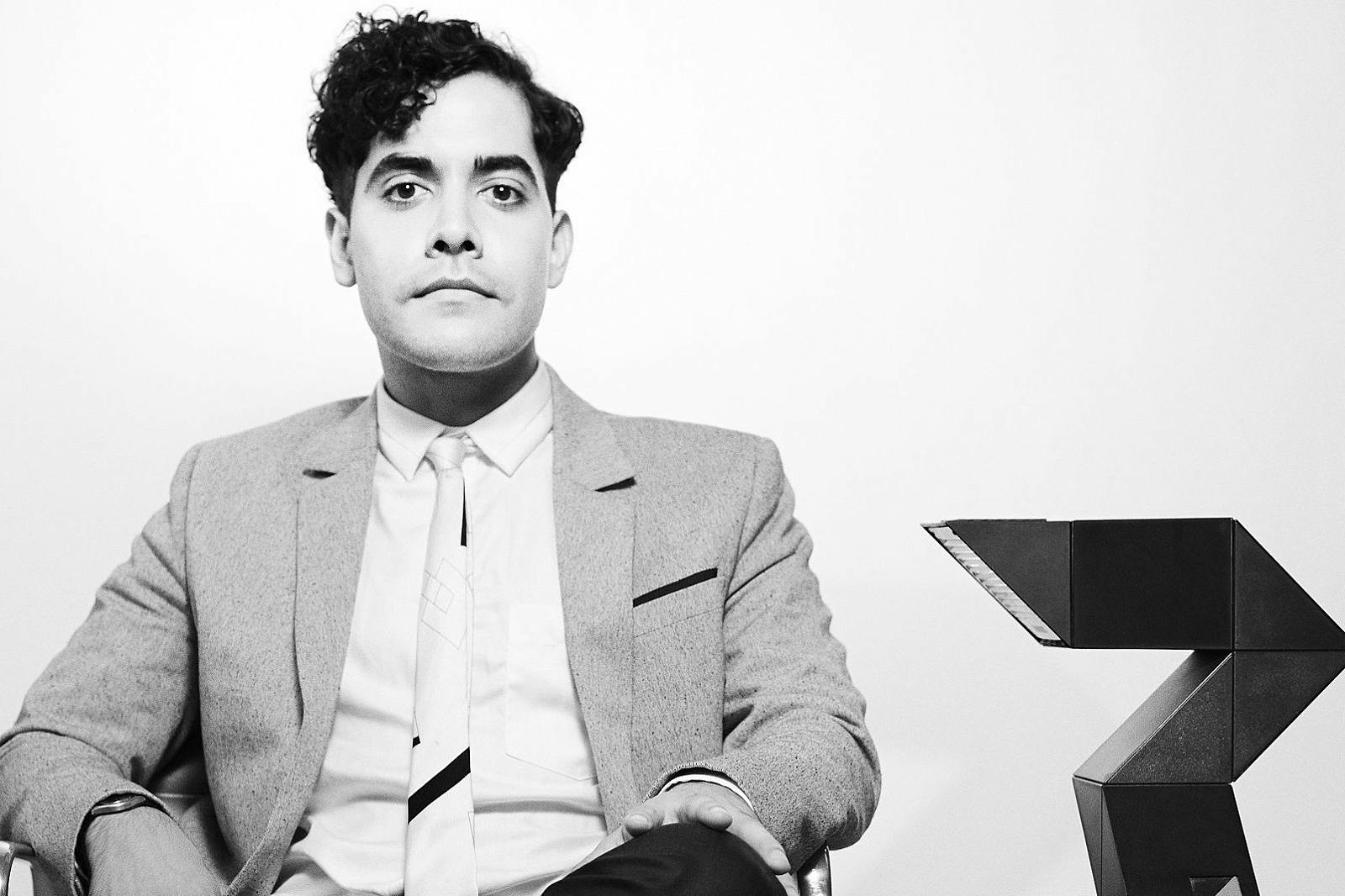 Late night Adderalls and tequila-fuelled cruises with celebrity chef Guy Fieri fuelled 'VEGA INTL. Night School,' Alan Palomo explains.