Features
Neon Neon: 'We Weren't Sure We Were Going To Make Another Album'
Gruff Rhys and Boom Bip dip into the past once more.
As good as over-arching themes and universal emotions and sentiments are, it's probably fair to say that songs truly come into their own when they enter full-on story telling mode. Whether its fists-aloft tales of triumph over adversity (most of Springsteen's back catalogue), well-meaning whimsy (Jens Lekman's 'Postcard To Nina'), or the downright terrifying (Suicide's 'Frankie Teardrop', The Special AKA's 'The Boiler'), there's something just that bit more arresting about that extra dose of escapism granted by having an all-encompassing tale to go with it. This seems to be an idea shared by Gruff Rhys and Bryan Hollon (better known to most as Boom Bip), who through their Neon Neon collaboration created the finest concept record since The Streets' 'A Grand Don't Come For Free' via 2008's Mercury-nominated, John DeLorean-documenting debut 'Stainless Style'. Now they're back, with a new record equally fond of wordplay for its title in 'Praxis Makes Perfect' and which documents the life of another of the 20th century's great characters in Italian publisher and left-wing political activist, Giangiacomo Feltrinelli.

Unlike DeLorean, who for various reason is relatively well known, their latest subject will doubtless – and perhaps fairly - incite cries of 'Feltri-WHO?!'. You can't help but wonder how Neon Neon stumbled upon this undoubtedly, ahem, unique character, and how he became the subject for the duo's second album. Hollon answers quickly and emphatically. "We decided after the first record that we liked the idea of being a biographical band – maybe the first biographical band of all time, where we'd just tell the stories of people's lives as a subject. But, you know, after we made the first record we weren't really sure if we were going to make another – it was never really discussed, because that first record was a massive project that took nearly two years to get done and then we had to tour it for a while. I don't think we ever really thought it would've been such a massive commitment for us. Then Gruff got hold of this book – I think he was given it by one of our friends – and then he sent it to me with a note saying 'If you ever decide on a subject for another album, this might be a good one.'"

On the surface, the two central characters are miles apart, save perhaps for wealth – Feltrinelli's being inherited, DeLorean's via a meteoric rise the ranks at General Motors – but dig a little deeper and their differences are actually what unites them. Not so much in terms of differences between themselves, but more the internal conflicts within their own personalities. Gruff Rhys explains. "I think both stories are equally colourful, and what I like about both is that in a way they're both contradictions. Both DeLorean and Feltrinelli possessed extreme contradictions within their character. It's a massive contradiction to have a huge industrialist advocating Communism, and in DeLorean's case, I don't think there'd ever really been a 'playboy engineer'-type role model for him to follow, in a way." Rhys is quick to acknowledge, however, that in terms of public perception there remains an enormous gulf between the two individuals. "I think with John DeLorean he was more of a pop culture figure - you've still got the car that you can show people and that's a huge signifier in pop culture and people can gravitate to that. Whereas I'd imagine Feltrinelli, outside of Italy, is something of a more obscure figure."

One thing both men do have in common is the somewhat tragic ends to their respective stories. Feltrinelli's self-inflicted death (he was allegedly blown up by his own explosives), and John DeLorean's sports car firm being liquidated, along with allegations of financial impropriety followed by a high-profile court case, brought by charges of drug trafficking (later cleared due to FBI entrapment) and filing for personal bankruptcy in 1999. Put this to Gruff Rhys, though, and while he admits to the tragic sides of their respective tales, he also argues there's a touch of the inspirational as well, especially in Feltrinelli's case. "Yeah, I suppose they're hugely tragic stories, but they're hugely inspirational in their own way as well. Feltrinelli's got a huge legacy in the books that he published and the wealth of information which he distributed to another generation. You know, this was information that many had been excluded from seeing and he was able to popularise – left-wing texts that people hadn't been able to get hold of before. He was also responsible for popularising the famous image of Che Guevara and for smuggling dissident written work out of the Soviet Union, so he wasn't indoctrinated by one single political straitjacket. He seems to be a more relevant character to write about in today's climate, somehow. In 2008 we wrote about a capitalist playboy engineer, and this one's about a communist industrialist!"

Having discussed the finer points of the records' respective subjects, talk soon turns to comparing the working methods deployed on them. Bryan Hollon thinks that the conscious decision to work as closely as possibly on 'Praxis Makes Perfect' has certainly helped to shape it. "This time, we – and myself especially – knew how to apply our concepts and ideas and how to work together. 'Stainless Style' was almost like a fun experiment where we developed as a working partnership as we went along. This time around, we insisted on being in the same room when working on things, so we avoided the geographical issues which sometimes came up when making the first record. We recorded some demos in Wales, and then spent some time in Italy and California. There was a tremendous amount of work put into it and to an extent I feel it's perhaps more cohesive and refined than the last record. It developed very quickly and also very well. We learned from making the first record and I'd like to think that shows."

Speaking of the effects their new working methods have had on the overall style of the new album, Gruff Rhys adds, "In a way, it feels like we're re-imagining his life, which was been lived in what would have been the golden age of the jukebox. Looking at it in a more holistic way, we don't want to make some sort of earnest protest record like some sort of Woodie Guthrie copy or something! So we've detached ourselves from it, in a way. It's a record that covers events in the 1950s or 1960s but which has been detached from the moment – the now, if you like – and has musically tried to re-imagine it as a 1980s record about Gigiancomo Feltrinelli." So that's a record set in the 1950s and 1960s, stylistically entrenched in the 1980s, and released in 2013? Perhaps fittingly given their earlier work, it feels as though Doc Brown's about to pop out from under the desk at any moment. Thankfully, before this notion can be pondered upon for too long, Bryan Hollon adds: "I think this record feels refined and slick, but still has that Neon Neon glistening quality." "Yeah, Stainless Style had this sort of motorised energy, and almost had elements of a factory in its make up..." seconds Rhys, "whereas this one seems to have developed this sort of Mediterranean feel over time."

Rhys continues, musing on the dynamic between his work with Neon Neon and his own work, and the sense of escapism that's brought about by the former's subject matter and central, conceptual themes. "I think that if you take, say, a Boom Bip record or one of my solo records, they tend to be quite personal records and so in a way Neon Neon material can be quite escapist in that way – in that it's quite far removed from that we'd normally do." It's a view that Hollon is quick to agree with, adding: "I think as well that with having such strong concepts it boxes us into a subject whereas a Boom Bip or Gruff Rhys record is going to draw from a whole host of personal experiences and almost any kind of influence or whatever. This is good, and because we have that concept and that sound that we try and stick to as much as possible and as a result it feels very much like an escape compared to what we normally do."

Neon Neon's new album 'Praxis Makes Perfect' will be released on 29th April via Lex Records.

Read the full interview in the 22nd April edition of DIY Weekly, available from iTunes now.
More like this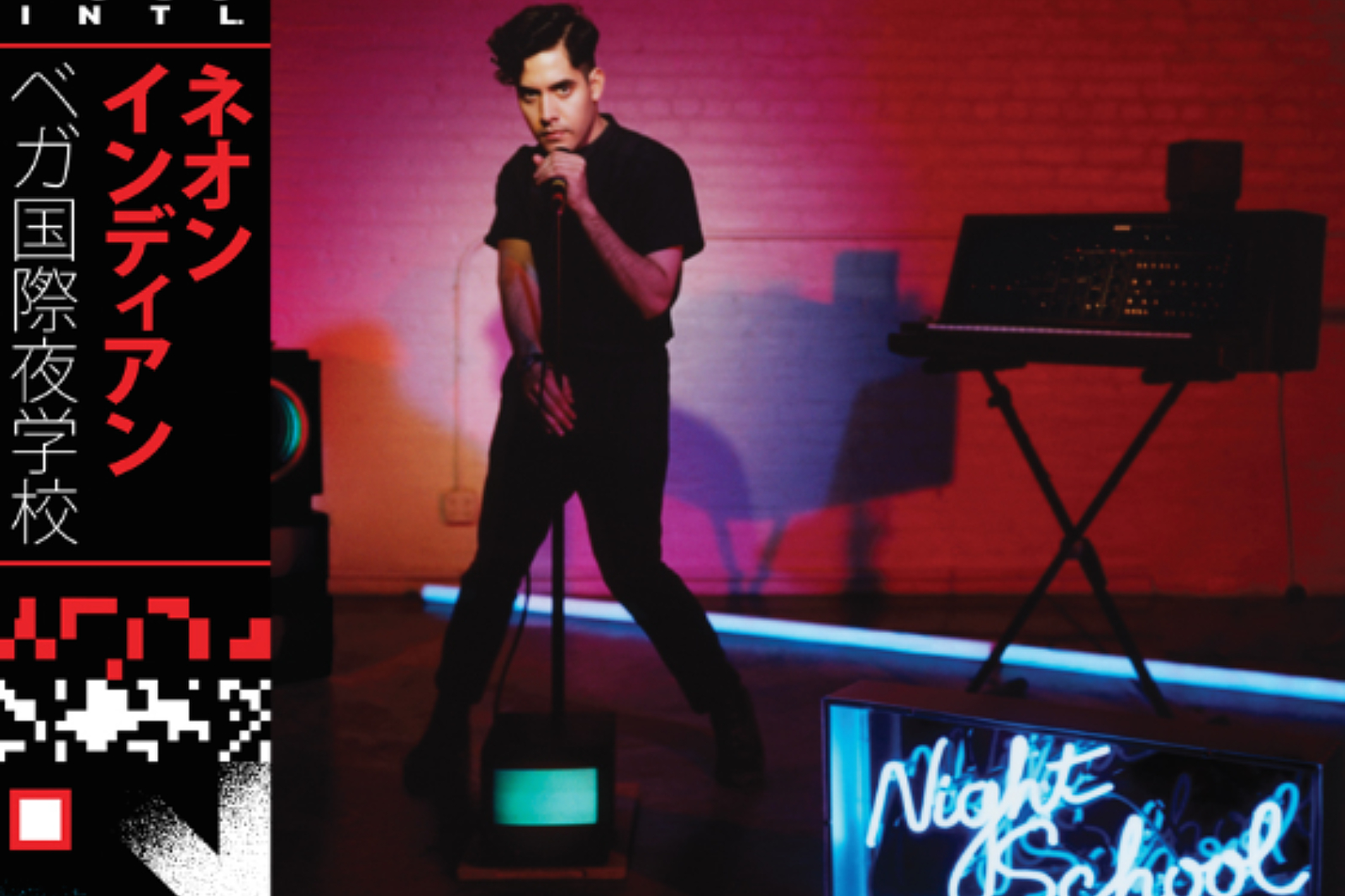 Neon Indian have a top-drawer electro pop record in them, if only they can trim the fat accordingly.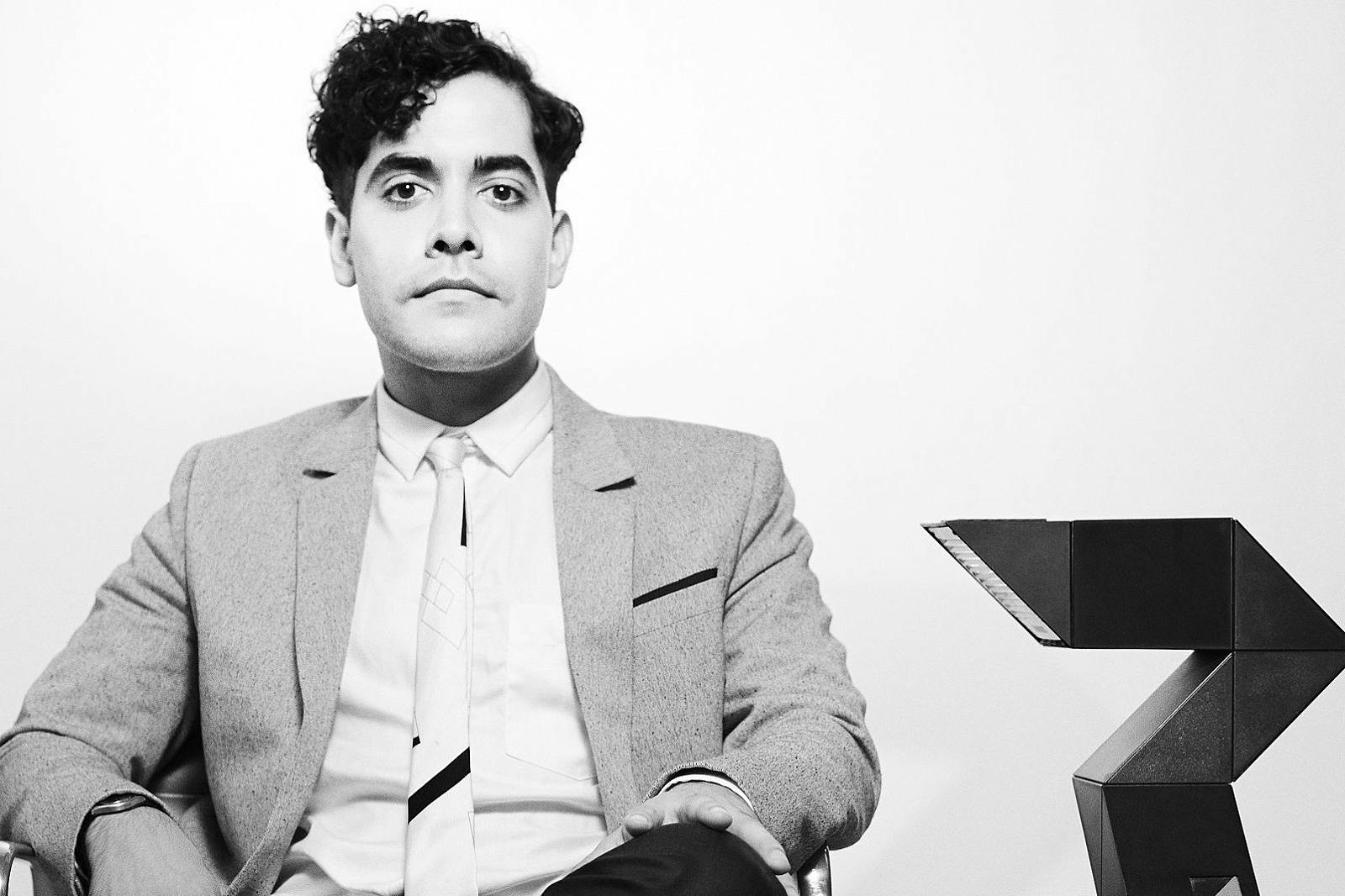 Late night Adderalls and tequila-fuelled cruises with celebrity chef Guy Fieri fuelled 'VEGA INTL. Night School,' Alan Palomo explains.