Phosphorescent - Muchacho
Right from the Kraftwerkian opening chords of it's also clear that Houck is ready to embrace the electronic.
Label: Dead Oceans
Rating: 3-5 Stars
There's always something warming about cover art that really conveys the sounds you'll find within it. The coalescing of the art and music creates something intensely satisfying. It's the feeling that a lot of time and passion has gone into every intimate detail. It gives the album its own unique and distinct feel.

That's what Phosphorescent's 'Muchacho' does. The cover reveals the light fading on a warm, dusky evening, where dusty and dirty romantic feelings linger. It's a picture which captures love and fun and of being in a moment. And, of course, regret.

These are feelings that are wrapped up in the DNA of this record. There's sunshine, there's a warmth but mostly there's a feeling that love isn't working out. 'Muchacho' (a Spanish word, meaning - roughly - a mischievous young person) is a strikingly personal album, the sound of a man recollecting and realising what he's lost and how he can find it again.

Matthew Houck stated in a recent interview that while he was trying to wrap his head around what his new record was going to be, his 'life, to be honest, sort of fell apart'. It was in the process of getting it back together he created this collection of delicate and coloured-in hymns, which hum with gentle pastel shades and an electronic pulse.

The electronic elements are the most noticeable addition to Houck's arsenal. Gone almost entirely is the full-band effort of 'Here's To Taking It Easy' – 'Muchacho' bears a much closer relationship to the naked fragility and enveloping minimalism of 'Pride'.

But right from the Kraftwerkian opening chords of 'Sun, Arise! (An Invocation, An Introduction)' it's also clear that Houck is ready to embrace the electronic. Album highlight 'Song For Zula' is the track that brings this all together most impressively. Over an upbeat electronic pulse and tender strings, Houck delivers an achingly personal and honest portrait of love as he realises that 'love is a cage in me.'

Throughout Houck flings his life out in front of us. It's an album where his voice controls the environment. 'Terror In The Canyons' is dusted beauty, his forlorn vocals gliding over a beautiful piano line as he sings 'now you're telling me my heart's sick'. The windswept 'The Quotidian Beats' sways wildly as his voice towers over it. And the hymnal 'A Charm / A Blade' catches fire with woops and rolling piano as the light streams in.

But it's 'Muchacho's Tune' which is the centerpiece of the record. 'I've been fucked up and I've been a fool' his cracked voice sings over twanging guitars, 'but I'll fix myself up and come and be with you.' It's a line where the strands of sunlight burst through the shadows of regret on a wonderful album. 'Muchacho' is a record which can soothe even the darkest nights and moods.
More like this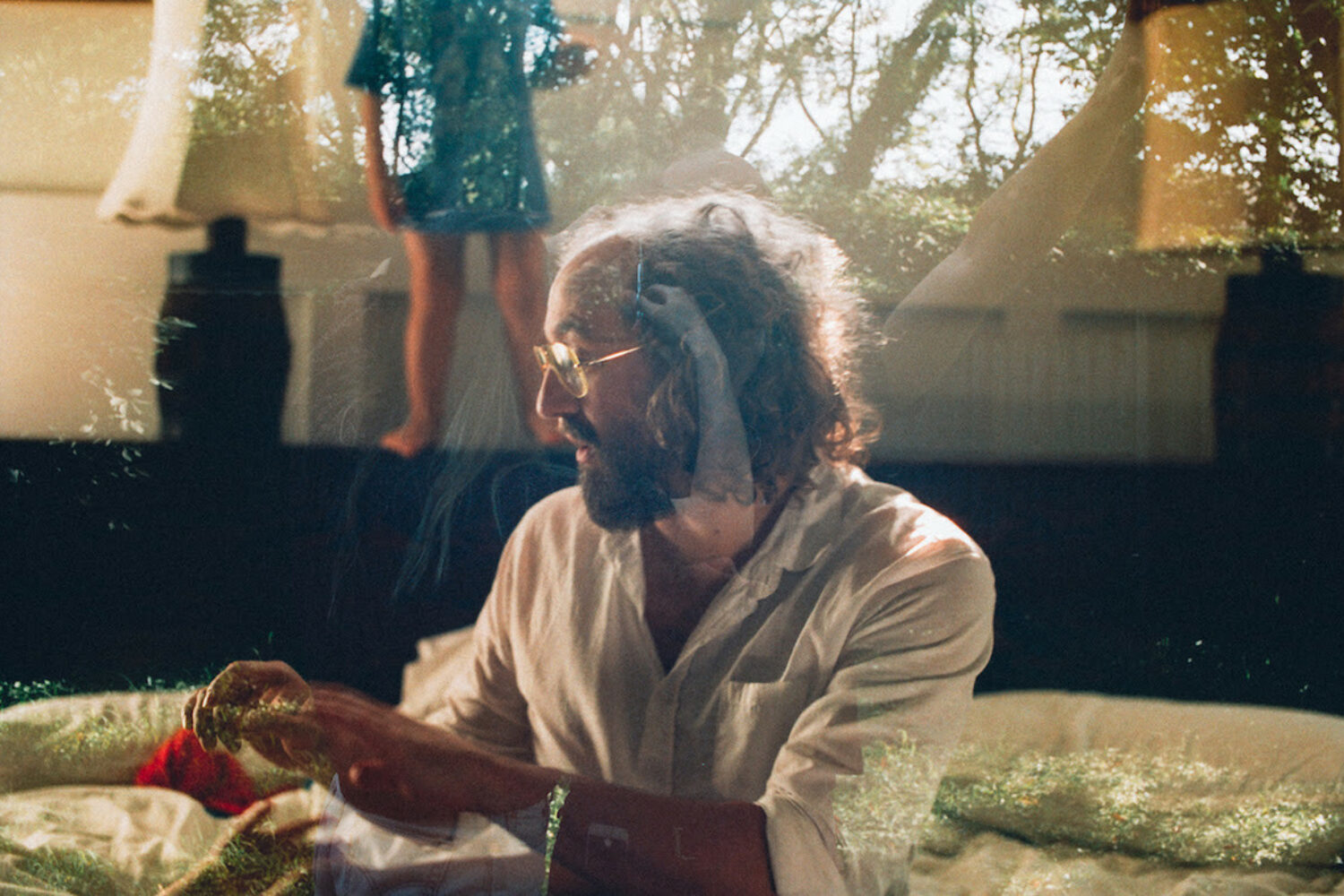 It's the title-track from Matthew Houck's new album.
Obelisk Arena is drawn to a beautiful hush on the Sunday afternoon.