Richard Hawley - Standing At The Sky's Edge
What Hawley achieves on this record is an intrinsically crafted mix of familiar and exciting. Another triumph.
Label: EMI
Rating: 4 Stars
After numerous collaborations and six albums of your own in the bag, there must come a point at which the prospect of attempting something markedly different from previous material really isn't so pleasant. The careful balance of fulfilling musical desire, exciting yourself as a performer, remaining true to a style cultivated over a number of albums and an extensive career, all whilst moving forward creatively, has proved too tall an order for so many songwriters in the past. Hawley seems unfazed. His new album 'Standing At The Sky's Edge' sounds like a mega arena-filling space rock record, out with the grand string sections and in with the distortion.

Although 'Coles Corner' was rammed with lyrical melancholy, it was still somehow buoyant. Sparse acoustic guitar, brushed drums, honky-tonk piano and minimal bass made it seem a more hopeful record. 'Standing At The Sky's Edge' leans towards the sinister. It's still beautiful, it's still packed full of those Hawley melodies which you can't believe haven't already been written, but it's far more menacing.

The first two tracks revel in their prolonged introductions. 'She Brings The Sunlight', the seven-and-a-half minute opener sees Hawley wading through the raga-influenced vocal line, his thick baritone blending into the fabric of the music, fitting snugly and naturally into the heavier bass. The eponymous track sits in the middle of a seesaw, with Jeff Buckley's 'Be My Husband' and Nick Cave & The Bad Seeds' 'Muddy Water' on either end. Hawley has written before about searching for love, almost finding it and being cruelly stood up by it. Standing at the Sky's Edge deals with the same ideas, from a more distanced position and a darker place.

'Time Will Bring You Winter' suffocates the listener with distorted vocals and vengeful promises, its repetitive chorus verging on the hypnotic. 'Down In The Woods' sees Hawley singing of all-consuming carnal passion; it is a commanding, urgent call to sexual union. It's been done before, but it's probably never been this simultaneously creepy and compelling. The following tracks 'Seek It' and 'Don't Stare At The Sun' revert to the style he is best known for; they are two beautifully simple, highly emotive songs.

What Hawley achieves on this record is an intrinsically crafted mix of familiar and exciting. This is unquestionably Richard Hawley, his trademark voice and his talent for writing deeply affecting songs, yet presented confidently in a form for which he is not known and which may surprise long-standing Hawley fans when they first press 'play'. It's a great listen even after a few minutes, and only continues to improve with further absorption. This darker style suits that tone of voice which settles down in the pit of your stomach and sits tight long after the album ends. Another triumph.
More like this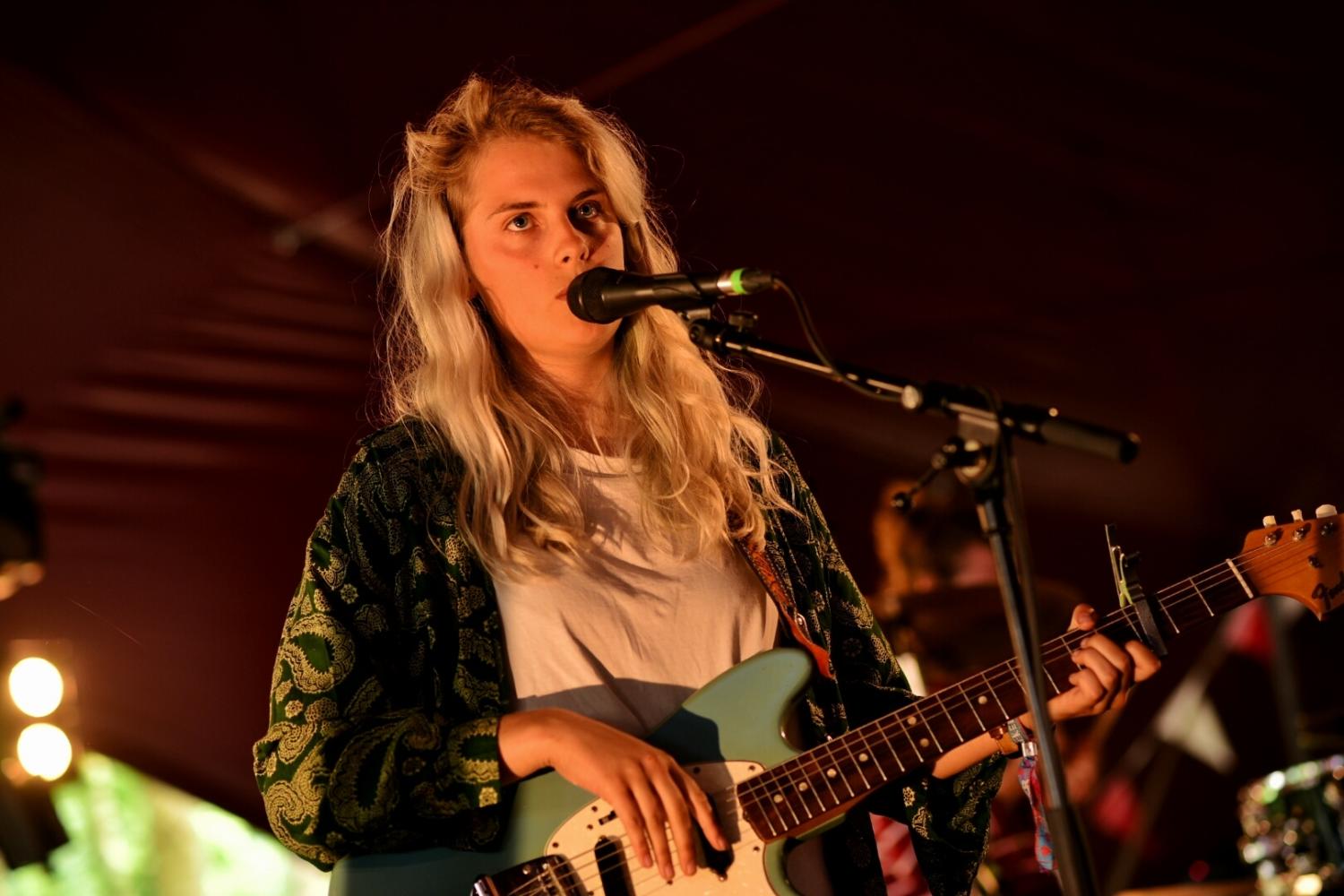 They join the likes of Laura Marling, The Staves & Connan Mockasin at the Southbank Centre event.