Saint Etienne - Words And Music By Saint Etienne
Saint Etienne's own unique take on what pop means.
Label:
Rating: 4 Stars
The artwork for Saint Etienne's eighth studio album, and first for 7 years, is an eye catching street map made up of over 300 pop songs and references as place names, from Penny Lane and Paisley Park to Electric Avenue and Thunder Road. The incredibly detailed album sleeve is, in effect, a patchwork of all the myriad pop references and influences that have made Saint Etienne such revered pop connoisseurs over the course of their 22-year career. It is perhaps the perfect image to accompany an album all about the gloriously transcendental and life affirming pleasures of music and how those pleasures never leave you as you live your life and grow ever older.

The exquisitely direct and simplistically titled 'Words And Music By Saint Etienne' is the trio's reaction to a contemporary pop sound that has become increasingly homogenised and regimented. The songs here are reverential nods to the classic pop that inspired the band coupled with an air of wistful regret for an age that they fear may have vanished forever. 'Over The Border' opens the album with a spoken word monologue from Sarah Cracknell as she describes her musical youth of going to see Peter Gabriel, buying her first single from Woolies and "Using Top of the Pops as my world atlas.' In keeping with the albums theme of the relationship between music and a person as they grow older Cracknell asks, "When I was married and when I had kids would Marc Bolan be so important?" It is a wonderfully evocative piece that anyone with an iota of love for music can easily relate.

An air of nostalgia hangs over much of the album as the band work through melodic dance pop, electro and sweeping disco all with a classy swoon. 'Last Days Of Disco' features symphonic string sections and a lovely mellifluous chorus while the pop rush of 'Tonight' produced by Tim Powell of Xenomania is an ode to the joy of going out and seeing the stars that you are so enthralled with in the flesh. It is as good a pop song as you are likely to hear all year.

As with a lot of great dance music there is a subtle air of melancholy hidden beneath the euphoria and Sarah Cracknell's sighing breathy vocals bring out that melancholy throughout, particularly on stunning album highlight 'Answer Song' a waltzing ballad of epically soulful proportions.

There is a danger that the plentiful references to nostalgic pop culture can become cloying and overplayed but there is a graceful charm and sincerity, coupled of course with a number of irresistibly great tunes, that mean the album never becomes a novelty pastiche.

There is perhaps no band with a greater appreciation of the sheer joy and thrill of pop music in its purest form than Saint Etienne. 'Words And Music By Saint Etienne' is not only their own unique take on what pop means to them it is also an incredibly fine album in its own right to add to those records that they so revere.
More like this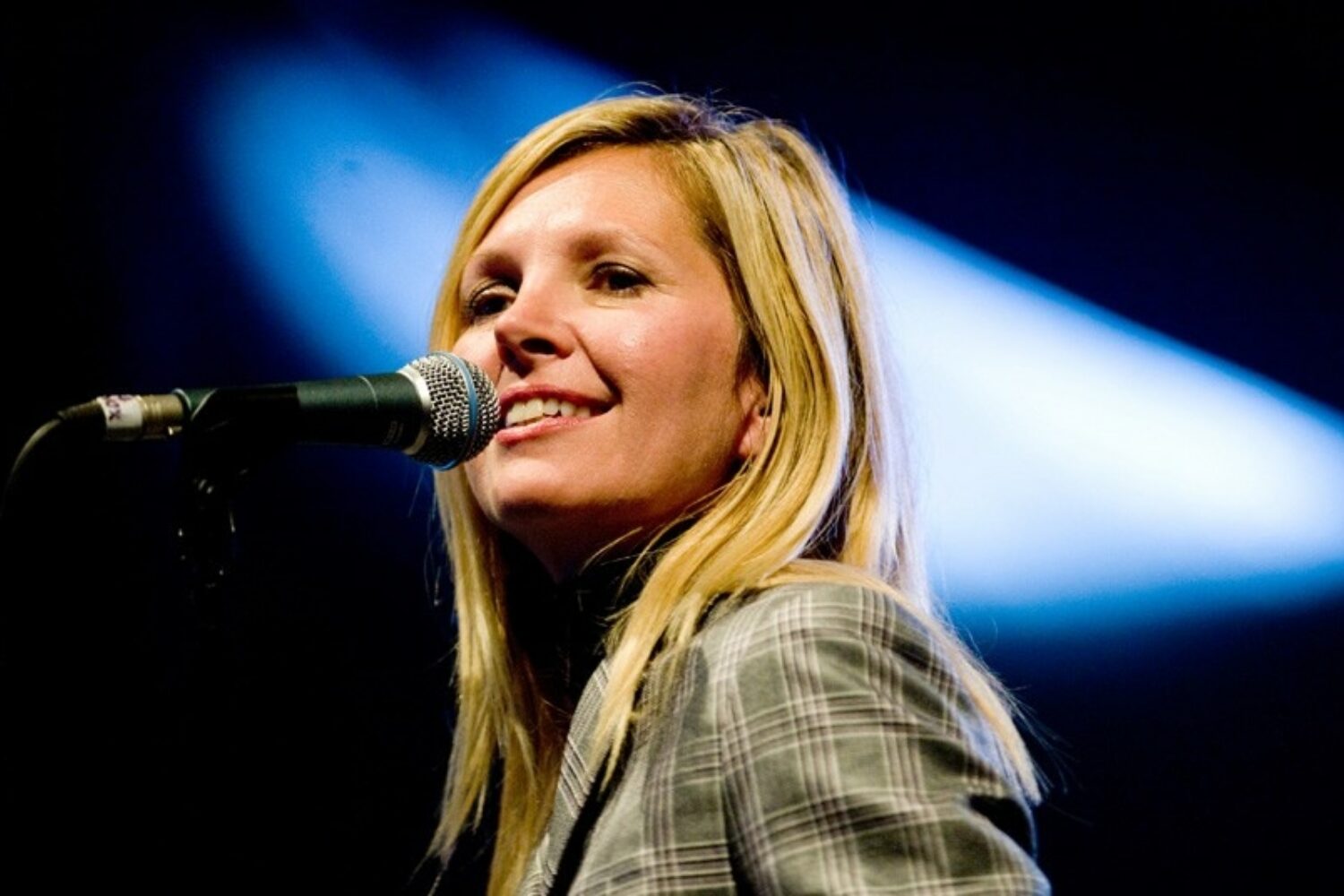 Set to feature Manic Street Preachers' Nicky Wire, it'll be the frontwoman's first solo effort since 1997.