Skaters: 'We're Used To Crazy Situations'
NYC's finest Skaters are here to cause mayhem.
'Hopefully the kids will go a little crazy tonight!'
Skaters
singer Michael Ian Cummings declares a few hours before their
sold out show at London's Dingwalls
. 'This tour's been amazing, we've been in the UK a lot in the last year but this is the first tour with the people actually singing our songs, which is still new to us, and it's really nice.'
Debut album 'Manhattan' was released only a few weeks ago, and for the showcase tour they've invited fellow NYC band Drowners to join them on their adventures. 'It feels like New York, 'cause we hang out with those guys every day anyways in the city. It's really comforting to see all our buddies,' Michael explains. 'The only bad thing is that all the girls like Drowners and all the boys like Skaters!'
'Psyched' to be playing at Dingwalls, even dropping in a few encyclopaedic facts to support the venue's legendary status, the most important virtue of the place for Michael is the direct contact with the crowd. 'The last time I was here was a few years ago with this band Little Joy, and I remember playing when it was sold out and it was such a small packed in feeling when the place gets quite rammed, I'm looking forward to it.'
After soundcheck there's a feeling of calm before the storm, Michael on stage to playing around with one of the guitars under the watchful eyes of Josh Hubbard (owner of said instrument) while drummer Noah Rubin entertains himself on his computer. Nothing here says chaos, but all that will change when the doors open.
'We're used to crazy situations,' Michael muses. 'The Leeds gig was definitely a highlight, but it was also a nightmare for our tour manager. We booked a last minute show in Hull on the same night but we didn't tell her. So we were like, 'Ok so tonight we're gonna play another show', and she was like, 'What?!" They finally made it to the venue while Drowners were still on stage.
'After the show we stayed in Hull, it's where Josh is from so we just crashed there, it was pretty easy actually… But we had a show the next day and you know when you start playing a show at like one in the morning, you're up very late afterwards.'
This tight schedule doesn't seem to bother them at all, and besides expressing their favouritism towards Tequila as a 'tour drink' ('It keeps you happy and energised!'), the only complaint they have is that the distances between cities in England are too short. 'You don't really have time to do anything before you're at the venue. It's not like America when we have to really try to entertain ourselves on the road.'
After just one track - set-opening 'One Of Us' - Skaters have already put fear in the faces of the two Dingwalls bouncers in charge of controlling the continuous stream of crowd surfers. The songs are big, loaded with contagious freedom, and even during the down-tempo 'Miss Teen Massachusetts' the floor is bouncing from all the jumping.
Once sweat starts dripping down the walls, it's hard to tell the stage invaders from band members. Michael's singing from Josh's microphone after his is disconnected by one eager dancing fan. Half of Noah's drum-kit is also unplugged, and Dan Burke's bass neck is playing a game of dodge-ball with the raised arms of the crowd.
'We don't know any more songs,' Michael shouts to the roaring crowd at the end of 'Schemers', the last item on their setlist. But after a quick gang-gathering in the middle of the stage, they go on for two more - covers of The Smiths' 'This Charming Man' and Nirvana's 'Stay Away'. They leave giving everyone detailed instructions of how to get to the after-party down the road. Everyone wants to be in their gang.
Skaters' debut album 'Manhattan' is out now via Warner Bros. Records.
More like this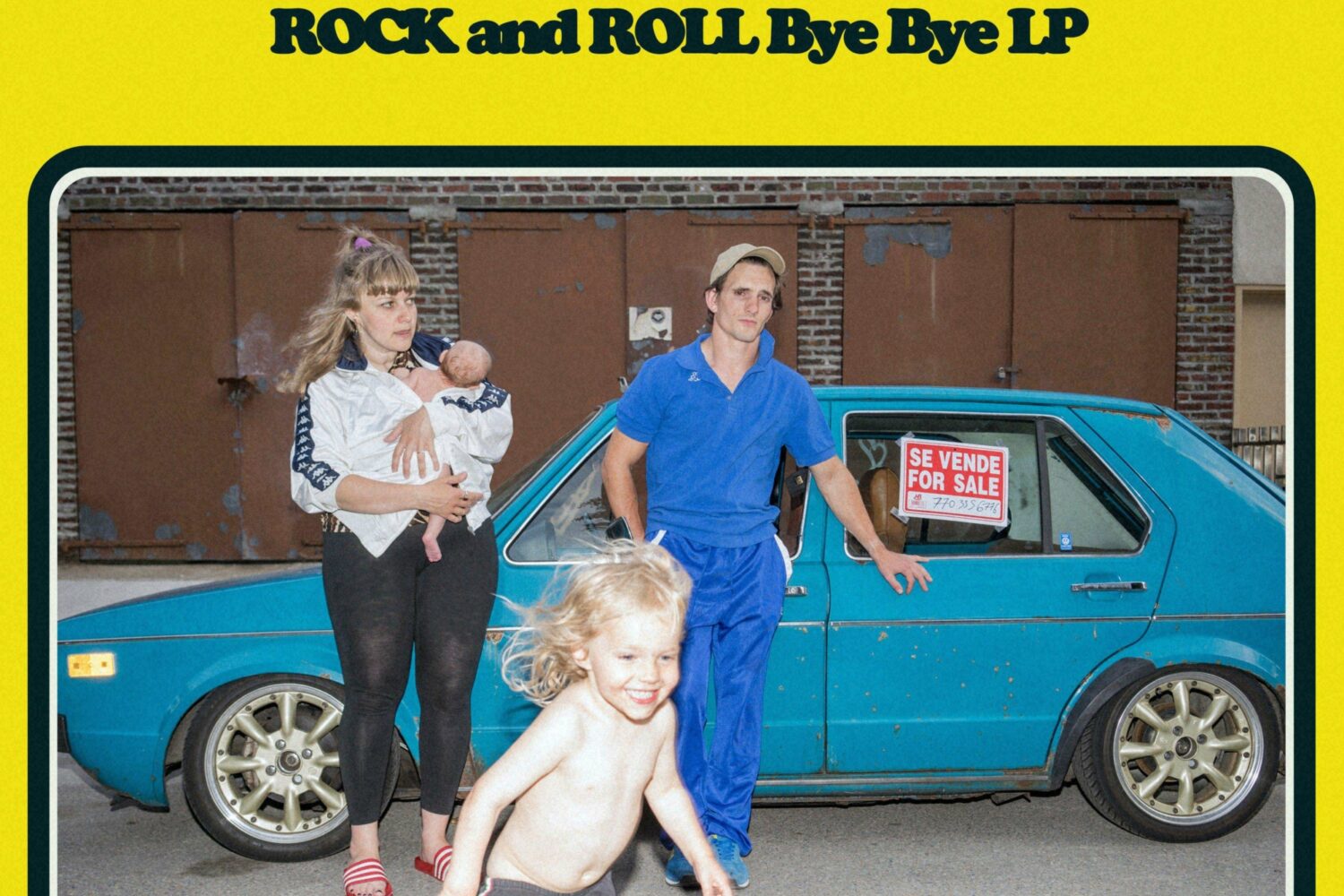 The band have clearly relaxed their own parameters to largely positive results.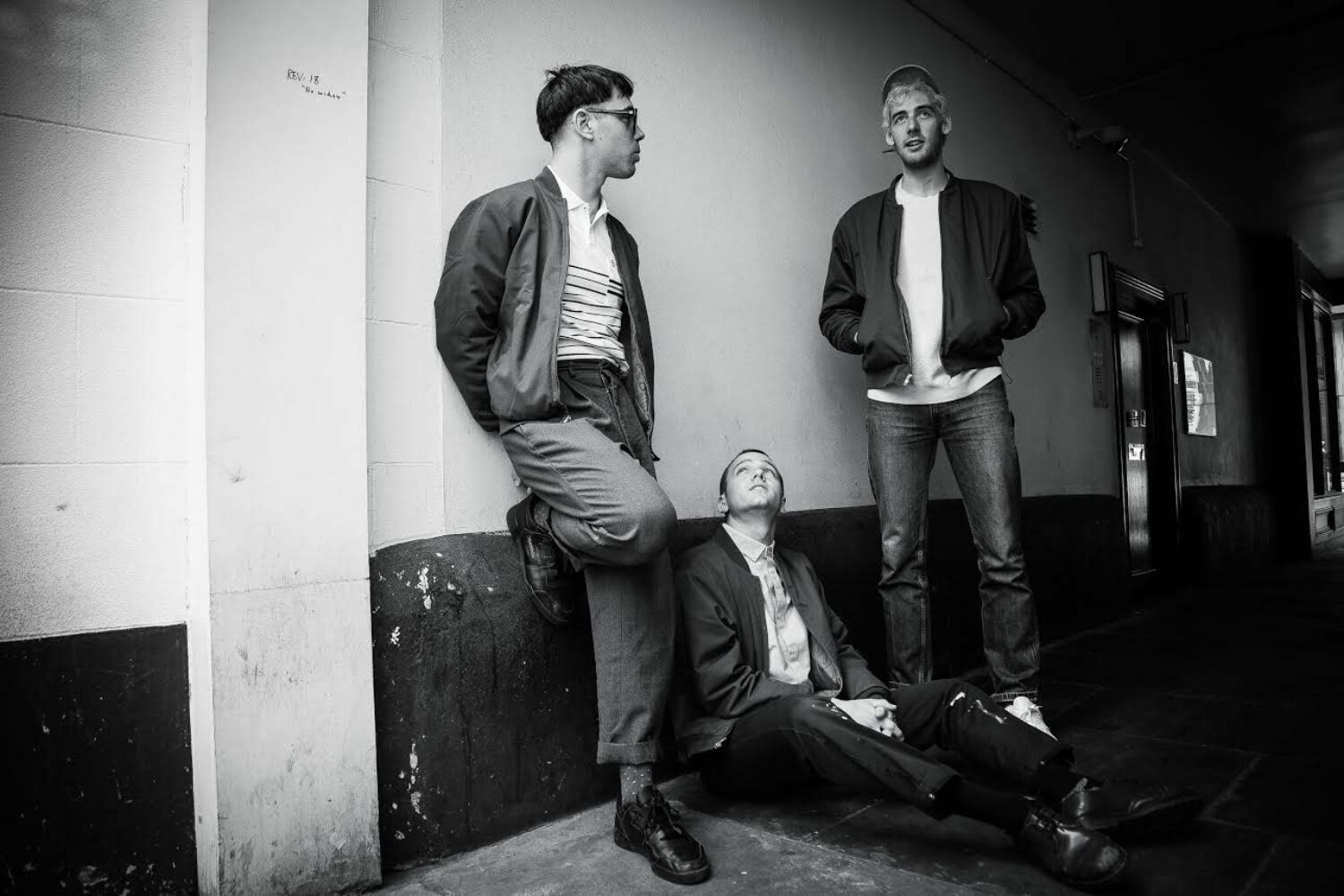 The New York post-punks return in a suitably bonkers fashion.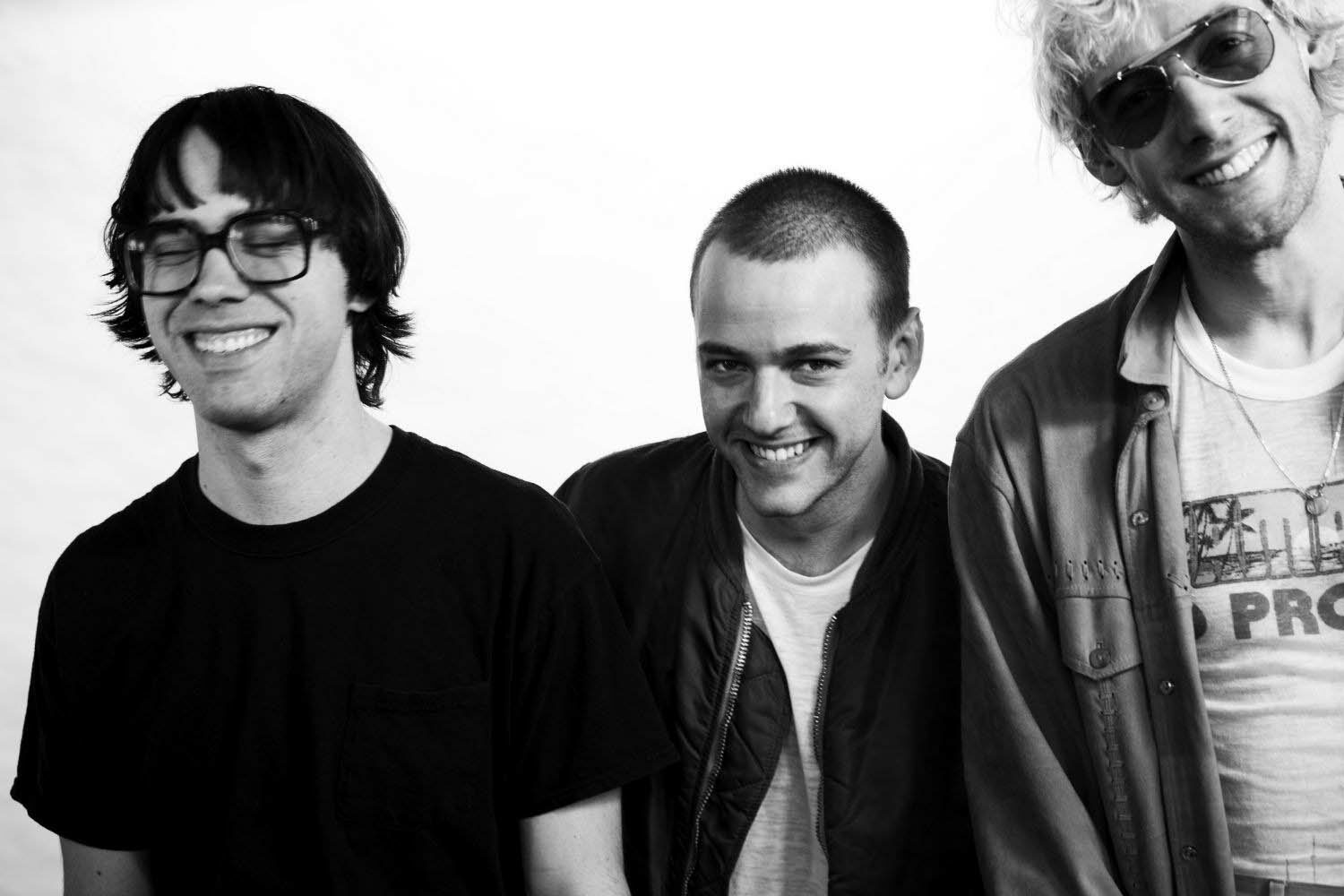 Ahead of dates with Rat Boy, the NYC punks' latest is streaming first on DIY.