As charming, sweet and do-woppy as their previous effort, but with an added edge.
Label: ATP
Rating: 3-5 Stars
Tennis are a husband and wife duo who make sweet, twee sounding indie music together, and the name derives from the fact Patrick (the husband) was a tennis player at university when they first met. They have chosen to release their second album 'Young & Old' the day before Valentines Day; depending on your tolerance of mush, this might well induce involuntary retching.

With song titles like 'Never To Part' and 'My Better Self', there is certainly a feeling that Alaina Moore and Patrick Riley recorded this album whilst wearing matching his-and-hers knitwear, but sweep that preconception aside for a moment. 'Young & Old' has an edge that was absent from their debut – in part down to the choice of producer Patrick Carney. The brand of garage-tinged rock that infuses Carney's band The Black Keys has diffused through to Tennis' own, very different sound surprisingly well; and you can particularly hear the rock influence on 'Origins', one of the strongest tracks of the album. 'High Road' is also a highlight, starting off decisively with sound that is far more Elvis Costello than She & Him.

That's not to say that Tennis have suddenly morphed into Kim and Thurston of Sonic Youth fame, and abandoned the sweet, high-school rock sound that made them so charming in the first place. The coy piano parts are still sprinkled like music's answer to hundreds-and-thousands, and the 'My Better Self' is like The Supremes meets The Carpenter's Top Of The World; with plenty of handclaps thrown in for that extra feel-good fix. Travelling features a particularly jaunty introduction that would be well at home on one of those dance-mats that you used to gleefully plug into your playstation as a kid. 'Young & Old' is more polished, with less bedroom production and more slick melody, but, importantly, that original nostalgia is still very much there. This album is as charming, sweet and do-woppy as the previous effort, but with an added edge which keeps most skeptical feelings of anti-romantic nausea at bay. Tennis have served up an ace.
More like this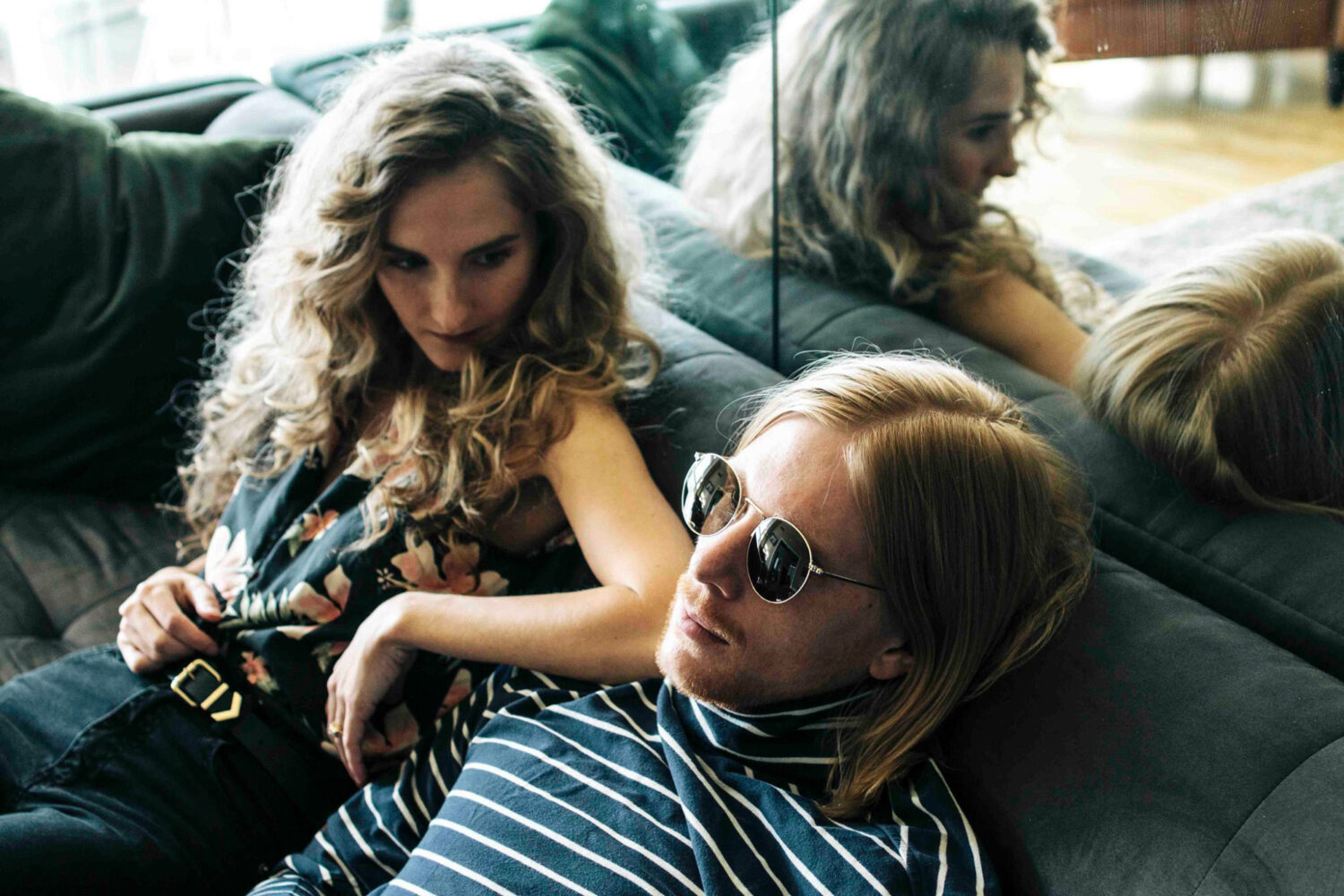 It's about 'places Patrick would like to sail to', apparently.