Neu
The Neu Bulletin (8th November 2013)
Mt. Wolf feature in Neu's Friday new music guide.
The Neu Bulletin provides a daily dose of new music tips, all in the name of exposing you to something fresh and exciting.

Every day we offer up a choice show, a song of the day and a little something extra that's caught our attention. Check back here every day for your latest Neu Bulletin delivery.

THE GIG
Mt. Wolf - Edinburgh, Sneaky Pete's


Unsigned but able to put on a fairly hefty UK tour off their own backs, London four-piece Mt. Wolf make their first Scotland visit, touring a debut single that's taking off with as much gusto as a NASA space mission.

THE SONG
FLWRS + Maralisa - Muddy Your Feet


A collaboration between two long time friends, FLWRS + Maralisa craft thoughtful electropop tunes that hypnotize the ears. The second cut from EP 'Muddy Your Feet', 'Wake' is a masterclass in why less is often more; Maralisa's dreamy vocals overlay a sparse, rattlesnake beat that's driven by an infectious bassline. It's a slinky slice of synth-pop, which, contrary to its name, seems more like something fit for late night grooves; and it sounds a lot like Summer Camp's Elizabeth Sankey singing over an AlunaGeorge track. Which is a very, very good thing. [Kyle MacNeill]

OTHER NEU BUSINESS
Giving Up - Bury Me In My Bikini


If there was even a secretive post-death desire, it was this. 'Bury Me In My Bikini'. What a title, from a Kentucky/Iowa band who deal in short-lived declarations that serve up such potent doses of gnarly guitar goodness it's difficult not to crave a whole lot more. Addictions begin in the most surreal of circumstances, and Giving Up's snarling but sweetly-lined gems are of such oddity, heads roll in all directions at once initially. Essentially minimal to begin with, the track soon progresses into a garage-rock effort that gives and gives and gives until it suddenly runs short of breath.
More like this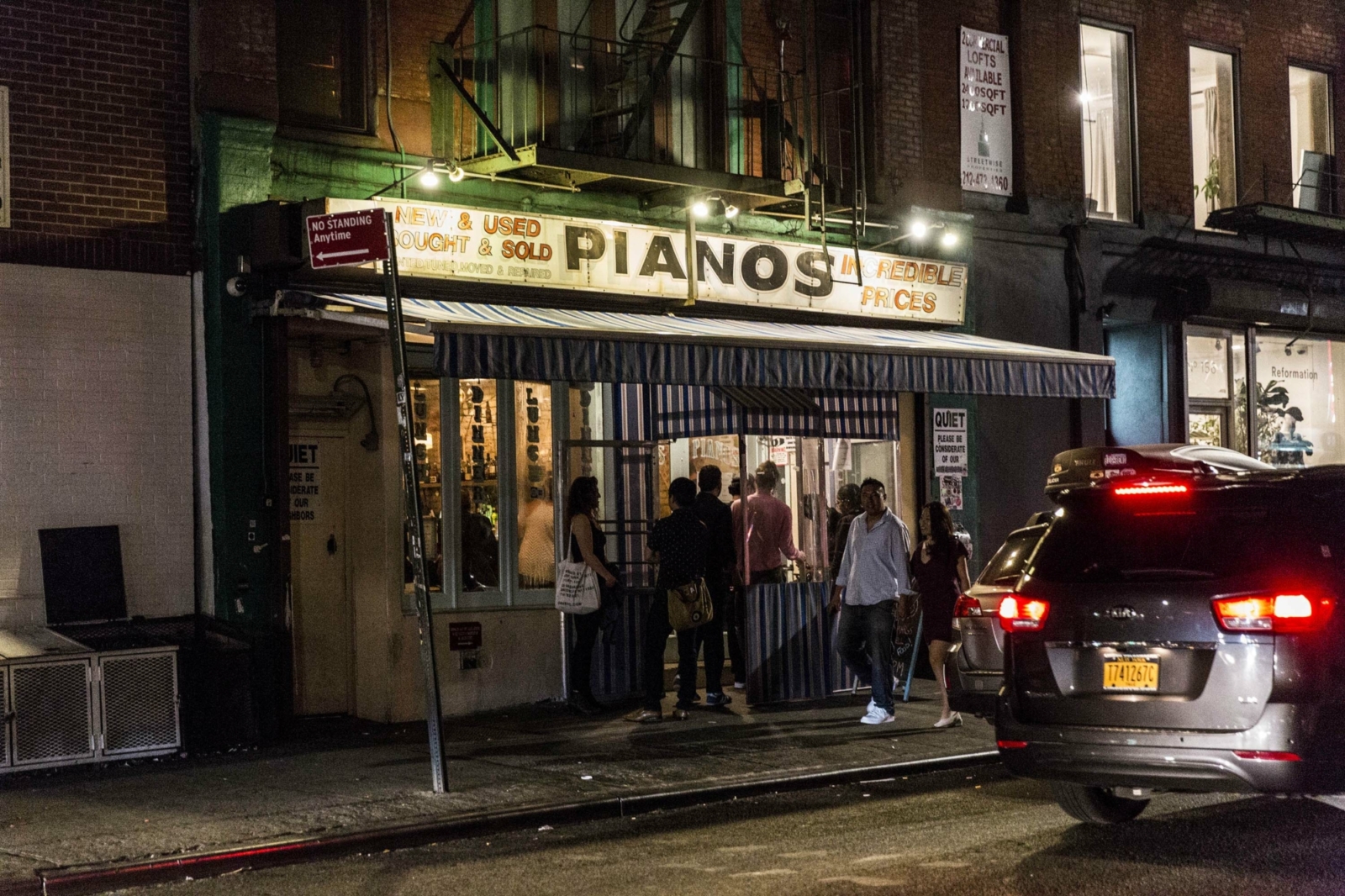 A handful of Lower East Side venues host days of showcases.