The Rapture: House Of Jealous Lovers
Daniel Wright caught up with Luke Jenner to discuss the tribulations of the last few years.
After five years away The Rapture have returned, back with DFA and back with a renewed sense of creativity. Daniel Wright caught up with Luke Jenner to discuss the tribulations of the last few years and how he has emerged from the darkness happier than ever – and with the best record of the band's career.
It's nearly a decade since The Rapture emerged on the scene with 'House Of Jealous Lovers', the perfect distillation of everything that was great about 'punk funk'.
It's now been five years since their last album 'Pieces Of The People We Love', a record which seemed destined to catapult them to superstar status - only for the band to all but disappear.
This lengthy absence meant that the announcement of new record 'In The Grace Of Your Love' brought both excitement and questions. Speaking to singer Luke Jenner you begin to understand why they needed some time away from the limelight.
"A lot has happened. My son was born; my mum died - she took her own life; I quit drinking three years ago and Mattie quit the band."
Yet even before these events there were underlying tensions within the band. "It was a difficult time. We were trying to find a balance that satisfied everyone and it didn't work. 'Echoes' was this really sprawling record. I love Roxy Music and late Beatles albums where they'll just try everything. That's what 'Echoes' was - just us."
The result of this discord was the departure of Mattie Safer. "Of course it was hard, we were married to him for eight years. But he wanted to win a Grammy and be the most famous person in the world and that's not why we became a band."
Understandably, given everything he's been through, 'In The Grace Of Your Love' is an extremely personal record for Jenner. The cover image, a photo of Jenner's father surfing, is a touching symbol of this. "I lost my mother to mental illness. I wanted to acknowledge my love for my father while he is still here on this earth."
This emotional proximity to the record also meant that it was an extremely cathartic experience. "I was feeling a lot of things and I decided it was better to walk
through the fire - not wallowing in it but embracing it.
"It's the first record that I don't cringe when listening to. Not that the other two weren't good, but just because the subject matter is a bit different; it doesn't feel that I'm trying to run away from anything."
It makes 'Grace' an expansive, shimmering, life-affirming dance record that is both personal exploration and a collection of euphoric disco bangers. It's the sound of a band comfortable and confident enough to try and push into new territories.
This can, in part, be attributed to producer Phillipe Zdar. As Jenner acknowledges, he "brings out the love in the band rather than focus on the scratchier elements."
Standout moment 'It Takes Time To Be A Man',in particular,is stunning."That was a stretch for me, getting into soul man territory. I had to put aside ideas of what I can and cannot do. A song like that wouldn't have happened on the last record.'
It's clear that the five years since the last album have transformed Jenner's outlook on what it means to be in a band. He now seems content that "we're doing things for the right reasons."
The band's return to DFA, their spiritual home, is certainly an indication of this. "It was an unresolved thing… Mattie wanted to leave. When we started we treated Mattie like shit. He was like the younger brother, and we'd say 'Shut up and listen to this'. He really wanted to leave DFA and I felt really bad because he hadn't made any decisions so I agreed."
"It was the beginning of the end. We lost our support and our community. That was the label we released our first single on. I lost a huge piece of myself. Coming back was like finding the power socket again."
This reconnection has obviously reinvigorated the band - and Jenner, in particular, has a new focus. I ask him how he thinks the album will be perceived after such a
long time away.
"I don't give a s**t about how it's perceived. When we first started I used to stand at the side of the stage when other bands were playing and think 'I'm gonna destroy you.' Now I realise there's enough to go round for everyone."
"This is the first time I've felt truly happy on a daily basis. I got really famous really quickly and had all the things I wanted but I wasn't able to stand still and appreciate them. Now I can." The house of jealous lovers, then, has become the house of love.
The Rapture's new album 'In The Grace Of Your Love' is out now via DFA Records.

Taken from the Autumn 2011 issue of DIY, available now. For more details click here.
More like this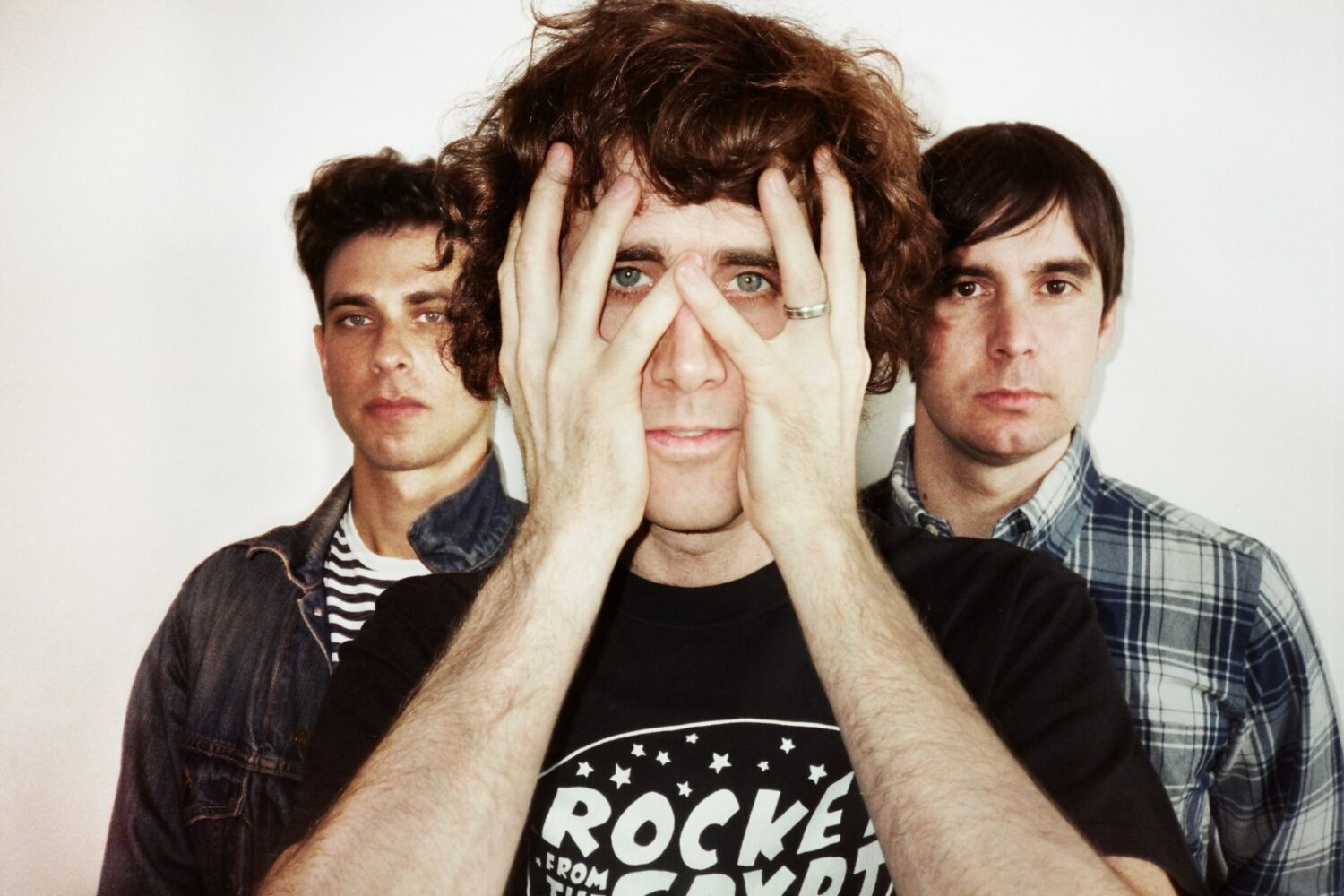 Track is from the 'Pieces of the People We Love' sessions.