Review
The Blues Brothers: Xmas Special
4 Stars
Ditch the office Christmas party for a night in the company of Jake and Elwood Blues.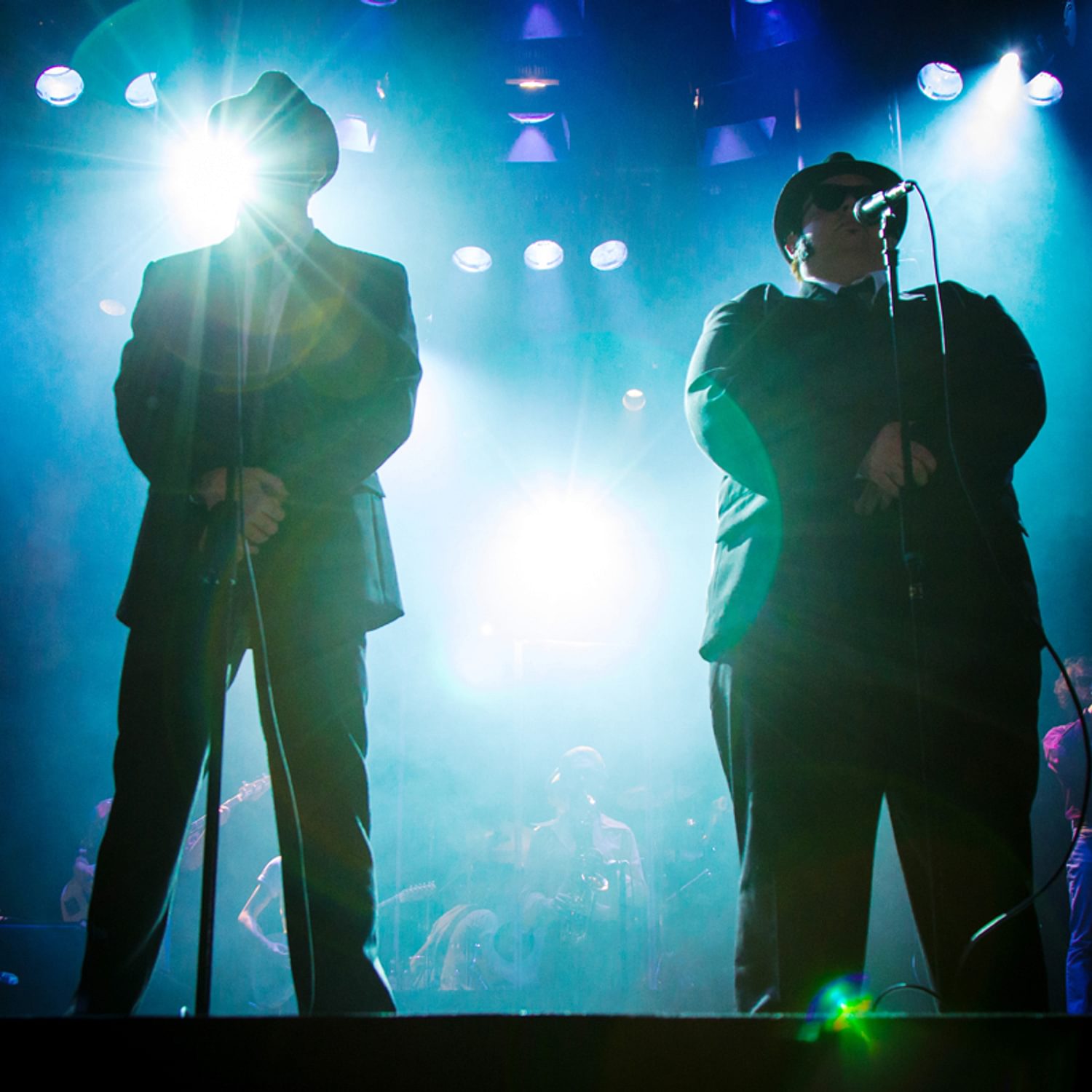 There may not be a sighting of 'The Penguin' or a mention of any 'Mission from God' but The Blues Brothers: Xmas Special - currently on a short, festive run at the Arts Theatre - has bags of soul and laughs to spare, making it a welcome addition to London's West End.
David Kristopher-Brown and Joshua Mumby as The Blues Brothers ('Joilet' Jake Blues and Elwood Blues respectively) ably ape John Belushi and Dan Ackroyd as the jailbird brothers who sing the blues whilst adding their own flavour to the characters. Fear not, there aren't any alarming changes, the famous black suits and dark sunglasses remain intact, although there are a couple of hugely amusing costume changes, and whilst this feels more like a concert than a musical with no storyline as such, there are beats from John Landis' classic film that will have fans in raptures. Most particularly anything involving the wonderful Simon Ray-Harvey who is astonishingly great fun as Ray, Louis and Curtis.
Brown and Mumby are electric as the brothers, Brown has a crisp, soulful voice with a huge range, hitting those falsetto notes like an angelic choirboy whilst the leggy Mumby works up the crowd with his deep baritone and harmonica playing. Ably supported by their hugely talented band (musical director and keyboard player James Robert Ball is hilarious to watch) and the Stax Sisters including T'Shan Williams who has an impressive set of pipes on her, The Blues Brothers feels reverential enough to the film whilst adding a festive flavour to proceedings that left a rather warm, fuzzy feeling by show's end.
Energetic renditions of 'Respect', 'Everybody Needs Somebody to Love', 'Gimme Some Lovin" and 'Jailhouse Rock' are joined by riotous versions of Christmas classics such as 'Santa Claus is Coming to Town' and 'Rockin' Around the Christmas Tree'. And while the performers are brilliant on stage it's the audience who will determine just how much fun is to be had on the night, with audience participation encouraged. Down a few alcoholic egg nogs before the show if you're feeling shy because singing along to 'Minnie the Moocher' is a must and if you're not on your feet by the time the excellent 'Soul Man' is performed then it's possible a trip to A&E is in order.
With the seal of approval from Dan Ackroyd and Judith Belushi, a great set list and uniformly energetic and soulful performances it's impossible to feel glum whilst watching this spirited, joyful show. Do yourselves a favour and ditch the office Christmas party for a night in the company of Jake and Elwood Blues.
The Blues Brothers: Xmas Special is booking now until January 10th 2016 at the Arts Theatre, 6-7 Great Newport Street, London WC2 with tickets available here.
Featuring King Gizzard & The Lizard Wizard, IDLES, Tkay Maidza, Sleater-Kinney and more.