Listen
Tracks: Bree Runway, Orville Peck, Jack White and more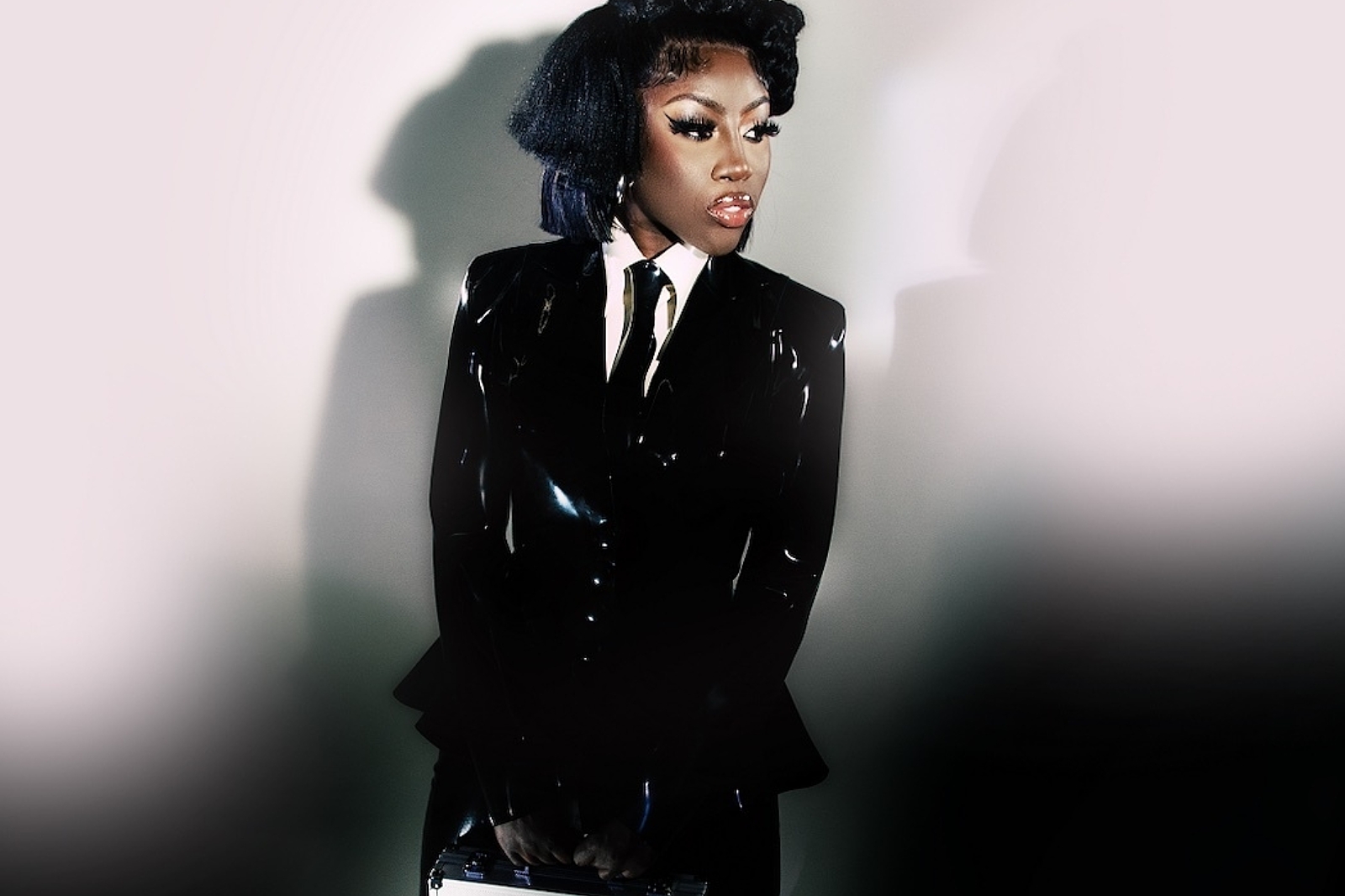 The biggest and best of the fortnight's new music.
You might think, dear reader, that the week's new music would be overshadowed by such BRITS goings on as Wolf Alice bagging a gong, Ed Sheeran embracing the dark side and Anne-Marie's ankle making a star turn, but no! It's been a bumper 7 days for three-minute wonders, and here's our pick of the bunch.
Bree Runway - Pressure
It might still be dark, damp and shiveringly cold outside, but 'Pressure' has all the hallmarks of a summer party anthem. If the opening gambit of "Shine like VV / bad like RiRi" doesn't give away the infectious confidence that runs through Bree Runway's latest, then the iconic, Y2K-inspired video definitely will. An earworm and then some. (Bella Martin)
Orville Peck - C'Mon Baby Cry
Part of the first 'chapter' of Orville's second album, 'Bronco', set for release in April, 'C'Mon Baby Cry' takes cues from both the masked musician's love of country, and plain ol' crooning: if there's not space for a Vegas residency for his dulcet tones (which, after the flouro lights of the accompanying video, feels like an inevitability) then there's surely a '50s musical. As smooth and bittersweet as you'd expect, get those Stetsons ready. (Louisa Dixon)
Jack White - Fear Of The Dawn
Continuing his pattern of sharing a track from each of this year's two full-length releases in turn, 'Fear of the Dawn' continues where 'Taking Me Back' left off - and turns it up a few notches. For while "When the moon is above you / Does it tell you 'I love you' by screaming?" is both a great line - and question it's possible to spend an inordinate number of minutes pondering - the April record's title track isn't about the lyrics. A pulsating, scratchy number that barely hits the two-minute mark, it features Jack White in full electric flow throughout, both when near-spitting his vocals and etching out a signature guitar solo. (Emma Swann)
Kim Petras - Treat Me Like A Slut
When we spoke to Kim last year for our DIY In Deep digital cover, she told us, "I love writing fucked up, dirty stuff". But if you thought boob-loving bop 'Coconuts' was what she meant, new seven-track EP 'Slut Pop' has arrived to prove you seriously wrong. Full of sex-positive anthems, standout 'Treat Me Like A Slut' is a dance floor-ready club number, all about letting your inner-slut flag fly. Try to not have its infectiously catchy NSFW chorus "Treat me like a slut, little dirty bitch, I love to fuck" playing in your mind throughout the weekend. (Elly Watson)
Sunflower Bean - Who Put You Up To This?
In the latest issue of DIY, Sunflower Bean guitarist Nick Kivlen noted how even the group's closest friends have no idea what their next song will sound like. And 'Who Put You Up To This?', the second track to be shared from the group's third album - May's 'Headful of Sugar' - continues this beautifully unpredictable trajectory. Where previous single 'Baby Don't Cry' was a glorious slice of power-pop, 'Who Put You Up To This?' is a smooth, slinky take on '70s sepia-hued sun-kissed melodies. And obviously, it's great. (Emma Swann)
Kate Nash - Imperfect
Written for the recent remake of '90s pre-teen bible The Babysitters Club, 'Imperfect' paints its youth-empowering message in broad strokes and - in the context of the brief - hits a home run. Penning gutsy advice for young girls is the gig Kate Nash was born to do, and though some of these missives ("There's a girl in the mirror and she's not what you tell her / She's a lot you'll never even see") might not hold the nuance needed for those whom puberty is but a distant memory, well… it's not for you. Just enjoy the fact that Kate's internal demons singing "be bettah" sound a lot like that infamous 'Foundations' inflection and be grateful that your 12-year-old cousin will probably be 2% better protected against the world for songs like these's existence. (Lisa Wright)
Doja Cat - Celebrity Skin
Not gonna lie, Doja Cat's voice here has us wishing she'd team up with Travis Barker for a little longer (because yes, of course it's Travis Barker on production duties here, it's 2022 and Hole are, at least thanks to rock clubs, pop-punk adjacent) and record a whole record like this. A Courtney Love-sanctioned cover, whether the lyric changes are because they've dated badly - "sluts" becomes "trash", "hooker waitress" now "useless waitress" - or because the song is the result of a big-money deal with Taco Bell is to be seen ("demonology" doesn't have quite the same level of nasty aftertaste, surely?), but either way it's been on repeat all day. (Emma Swann)
Father John Misty - Q4
As 'Q4', the second offering from forthcoming LP 'Chloë and the Next 20th Century' attests, no one does it quite like Papa John. Musically, it picks up the old Hollywood baton instigated by recent lead single 'Funny Girl' and injects it with impossibly lush flourishes of strings and harpsichord melodies that throw back to a Regency-era court: a beautiful, rich backdrop upon which to narrate, naturally, a sardonic tale of a writer milking her sister's death to pump out a Christmas stocking filler literary smash. "By now this tragedy's my own!" she declares, before a final soaring sonic crescendo arrives to soundtrack her eventual public cancelling and disownment from the family. Like we said, there's no one quite like Misty. (Lisa Wright)
Ed Sheeran ft. Bring Me The Horizon - Bad Habits
Read More