On her fifth album, pop's ray of sunshine Carly Rae Jepsen found herself dappled by shadows. Out of the introspection came "The Loneliest Time': a record that finds power in curiosity and self-belief.
King's Cross, mid-July, and we're a week into the freak heatwave that will soon transpire to be the summer's default climate. In the foyer of Universal Music, late lunch-takers shuffle out into the sunlight as their clammy colleagues scuttle back in from their breaks, visibly relieved as the wall of icy air-con hits them.
Cutting a glamorous contrast to the sea of summer office wear, however, Carly Rae Jepsen glides through the security gates in a '60s-inspired outfit comprised of white, patent, thigh-high boots and a long-sleeved shirt dress dappled with green psychedelic swirls - seemingly impervious to the fact it's an airless 32 degrees outside. Indeed, when we officially meet minutes later in the meeting room of her label offices, she politely orders a tea while the rest of the room desperately wolfs down water.
Affectionately known to her fiercely-loyal fans as Jeppo, in person the Canadian pop singer is every bit as warm and engaging as you might hope. Blessed with a glass-half-full outlook and perpetually smiling eyes, words tumble out of her mouth at a rate of knots, with reflections often punctuated by a silvery laugh. Fresh from a day off after headlining Bristol's Pride celebrations on Saturday, tonight she will turn in a triumphant performance at Somerset House - her last European engagement following a brief run of festivals, and her first UK show since February 2020. Though she's been intermittently playing live since Coachella back in April, the 36-year-old is the first to admit she's still reacclimatising to the challenges of life on the road.
"It's a little bit like Planes, Trains and Automobiles," she chuckles, locking eyes knowingly with her manager across the room. "But with my bandmates and crew, a lot of us have been together for 10 years plus, so we've had our fair share of rough and tumble. It's just so nice to have the whole gang back together. Plus any time that I get that relief of that hour on stage, it does make everything worth it."
For Carly, these moments of communal catharsis have been an integral part of life since finding fame on Canadian Idol back in 2007. Propelled to international megastardom four years later with viral smash 'Call Me Maybe', the singer has spent the intervening decade cementing her reputation as pop's uppermost romanticist, both through the unabashedly heart-on-sleeve songwriting on 'Kiss' (2012), 'E•MO•TION' (2015) and 'Dedicated' (2019), and via famously euphoric shows that actively encourage fans to luxuriate in their feelings. To sacrifice the latter outlet entirely during the pandemic proved a real wrench, prompting a period of introspection that would ultimately inspire her upcoming fifth studio album: next month's evocatively-titled 'The Loneliest Time'.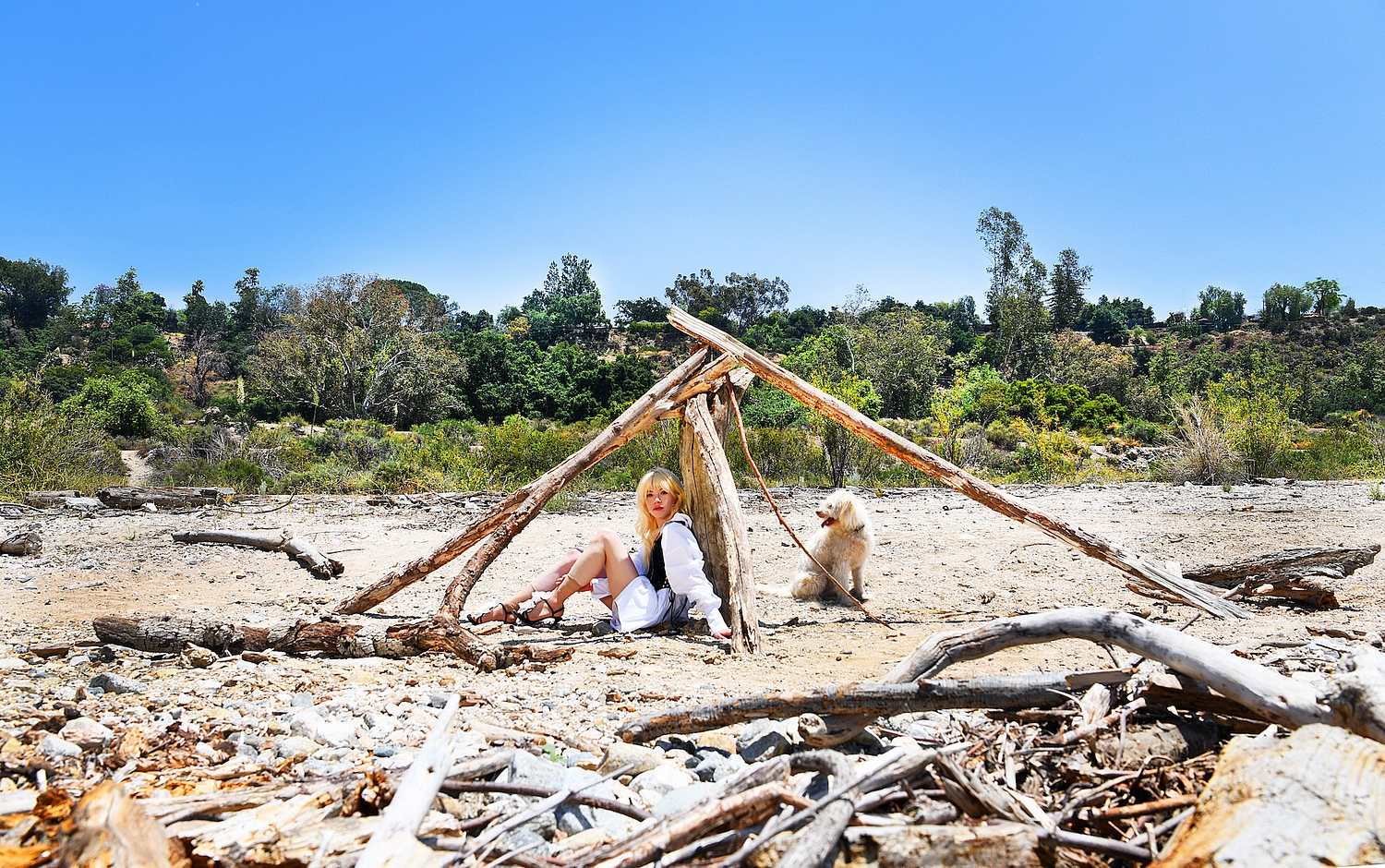 "
"Women can have silliness and depth, and we can be sexy one moment and then be really serious the next. So why should I have to choose?"
"Under house arrest" is how Carly jokingly frames the experience of living alone in LA at the height of COVID. Still processing a romantic break-up, isolated from friends and homesick for her family back in Canada, she threw herself into an array of hobbies, from solo hiking and cooking to what she cheerfully describes as "a failed attempt" to teach herself audio engineering. In between self-improvement activities she found herself repeatedly returning to the idea of loneliness, reflecting on it both from a personal perspective and as a wider concept.
"I think when you're at your wit's end, loneliness can cause these extreme behaviours," she explains. "And I was really fascinated by diving into what those reactions could be. Because the experience from there on in is really dealer's choice. From my own experience, I can say loneliness can make you feel and do all sorts of unusual things."
Certainly, finding the resilience to withstand the isolation proved extremely difficult at points. When her maternal grandmother passed away, social distancing rules meant Carly was forced to grieve alone, an experience she still struggles to talk about today. "My grandmother is one of the most incredible women I've ever met and I was very lucky to know her," she says, her voice wavering with emotion. "So it was extra hard going through a grief like that, and not being able to be with my family or be a part of that whole ceremony of saying goodbye properly. It was something we had to figure out how to do from a distance and that was definitely a very painful experience for me."
But out of this period of darkness she also found hope, as she grasped the opportunity to reevaluate her journey to this point and recalibrate - a process that she describes as "a gift, provided you're ready to handle those thoughts". "I was just digging further into this concept," she continues. "Like, what is loneliness and why am I intrigued by it? And why does it have to have a negative connotation to it? Because any touring artist who takes on the adventure of this type of lifestyle is gonna have to battle some loneliness along the way, and figure out how to make peace with a lot of nights alone in hotel rooms. And it doesn't necessarily even have to be a bad thing; there can be real beauty in loneliness. I think that's why I like to read [Haruki] Murakami's novels - he really has this beautiful way of shifting loneliness into a sort of poetic solace."
"
"Essentially we're all in our feelings, even though we all look for different ways of hiding it."
A notoriously prolific writer who - by her own admission - creates "all the time" simply to "survive life", Carly began reaching out to potential producers and co-writers to arrange sessions, including regular collaborators John Hill (Sigrid, Muna), Patrik Berger (Robyn), Captain Cuts (Marina, Allie X) and Rostam Batmanglij (Vampire Weekend, Haim). It was with the latter that she created 'Western Wind', the album's utterly gorgeous yet surprisingly subtle lead single. A love story set in California and played out among feather-light brush work, shimmering keys, sonorous guitar and beautifully breezy vocal harmonies, it received its live debut at Coachella.
Back at the peak of the pandemic, Carly began dipping her toe into remote collaborations, actively seeking out fresh voices to work with. Foremost amongst these was Bullion, aka British songwriter-producer Nathan Jenkins, who she discovered via playlists shared by friends.
"I think there were maybe six different times in a row where one of Bullion's tracks would come on, and I was like, "Who is this?!'" she raves with the excitement of a true fan. "I loved that the chords he landed on were always surprising. Like, whenever I thought he was resolving a melody, it would instantly evolve into a completely different section of the song. And though I'm from this pop world and he's more indie-leaning, it worked."
This idea of blurring - or simply doing away with - genre boundaries proved key when it came to whittling down a final tracklisting from a pool of more than 100 songs. Rather than settling on a singular sonic palette, Carly looked to lyrical content to create a sense of cohesion.
Settling on songs that explored perspectives on loneliness or that originally stemmed from contemplations on the subject, it's a theme further developed in the Renaissance-inspired album art, which sees her looking quizzically over one shoulder in a nod to Vermeer's Girl with a Pearl Earring. And by liberating it from any stylistic constraints, 'The Loneliest Time' arrives as by far her most wide-ranging record musically, taking in minimal sophisti-pop and Laurel Canyon-inspired cuts as well as shimmering funk, string-flecked disco and a glorious, '80s-inspired synth-pop track that more than matches any of 'E•MO•TION''s big singles for impact.
That '80s influence is no coincidence, it transpires: touch points for the record included Kate Bush, Stevie Nicks and her eternal muse Cyndi Lauper, enjoyed alongside "palate cleansers" like Billie Holiday. "There's so much to learn from '80s pop, and the way it really gets to the heart of things," she enthuses. "I think we really gravitate to the emotion in that era because essentially we're all in our feelings, even though we all look for different ways of hiding it."
Reflecting on the record's eclecticism, she continues: "I thought a lot about what I wanted from this album, probably more than I ever have before. Having learned some things in my own personal life, I wanted to document that growth while looking for the thing that can connect [with fans], so that it's not just a journal entry of my intense feelings, but feelings that can be universal.
"Musically I was really trying to fight this idea that these artists are supposed to deliver one type of music. As humans we're a spectrum of different things and I want to be able to play that. Like, women can have silliness and depth, and we can be sexy one moment and then be really serious the next. So why should I have to choose? With these songs I didn't. And the result is I'm really excited about the colours of these songs, because they're different to anything I've ever done before."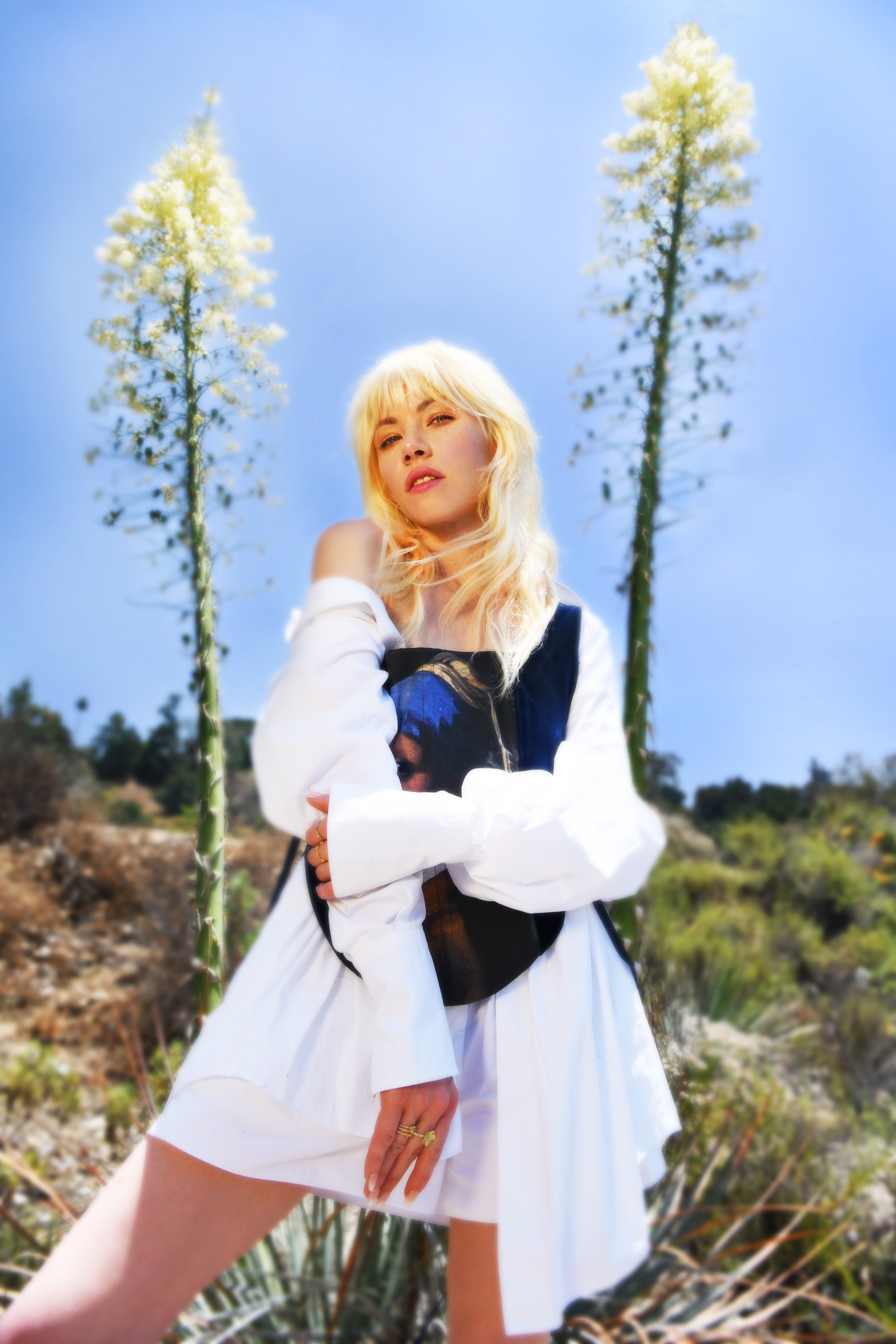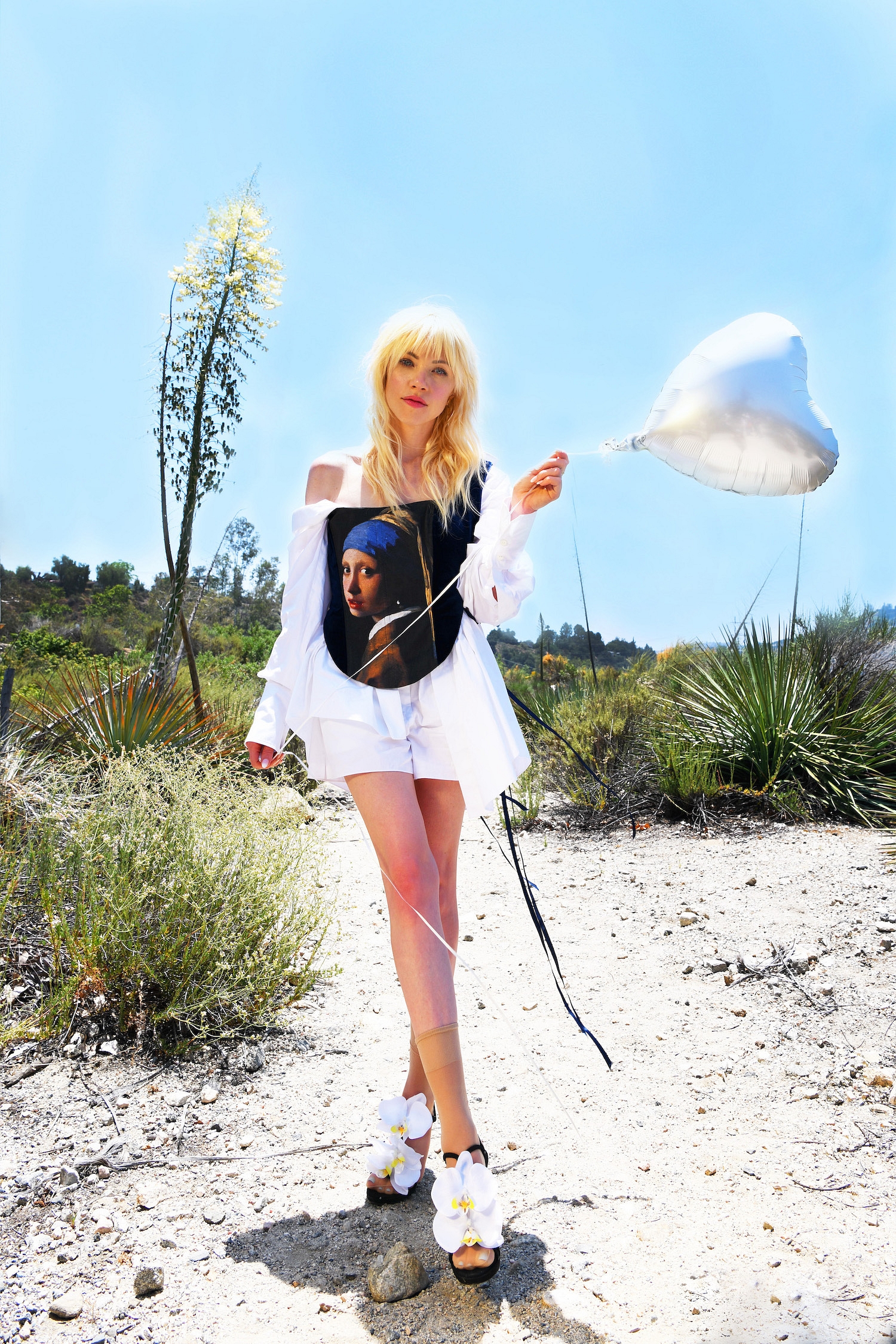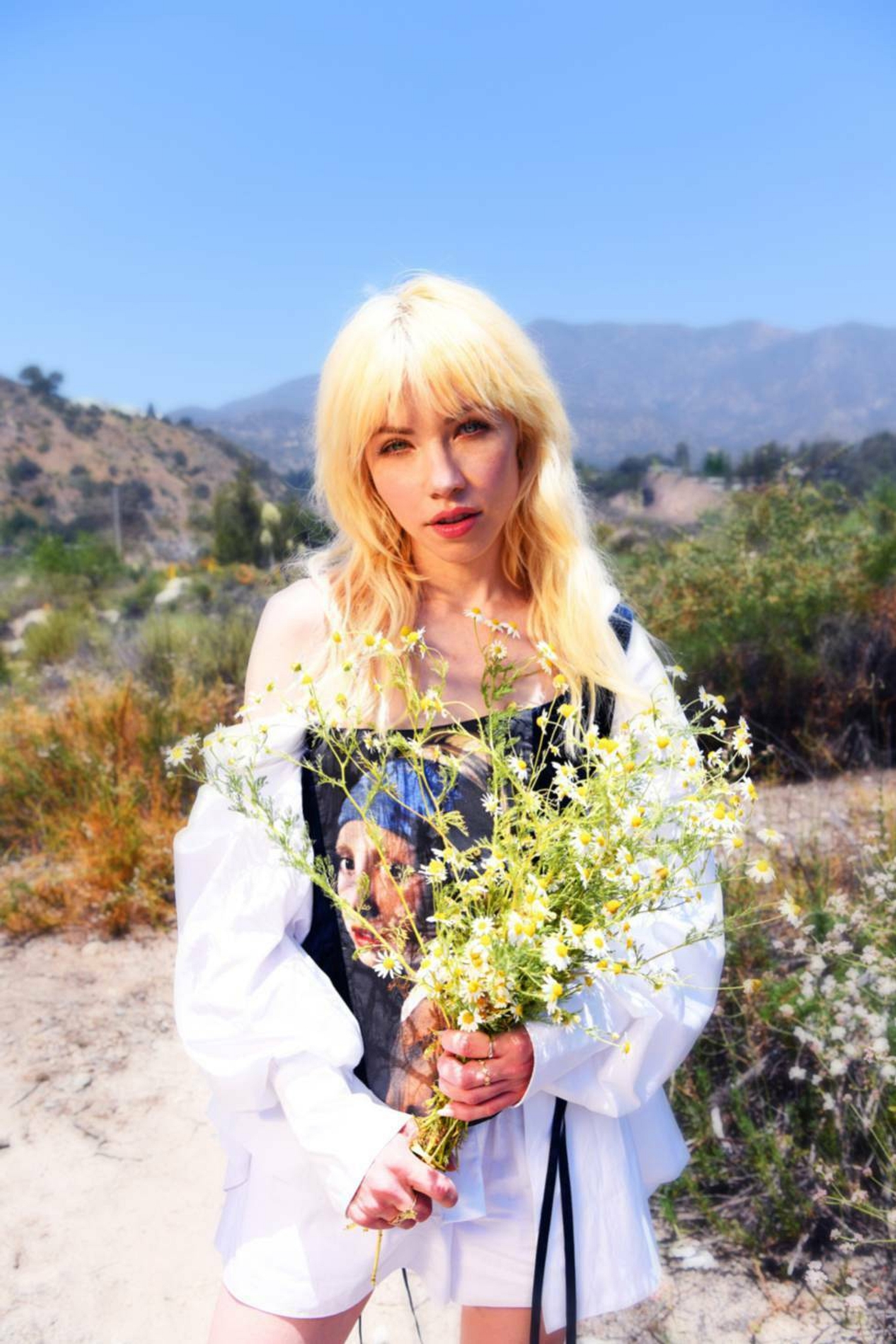 "
"I'm hoping that what I can do for other people is create spaces where we can let go of our worries and really connect to ourselves."
Latest single 'Beach House' must surely rank among the singer's most audacious moments. A tongue-in-cheek bop inspired by previous misadventures in the "rock "n' roll world of online dating" (thankfully, she's now happily settled in a relationship), the verses detail a litany of terrible suitors while the chorus is built around the hook of "I got a beach house in Malibu and I'm probably gonna hurt your feelings". By the middle eight, her love interest has gone full Dexter, promising, "I got a lake house in Canada and I'm probably gonna harvest your organs."
"That was so much fun!" she exclaims, after collapsing into giggles at the lyric. "I mean that was definitely an extreme example, but I think there's some truth to it. As women, it's not just about, 'Is he gonna be nice?' or 'Are we going to click?' It's also like, will I get kidnapped?! But that song's really aimed at the poachers, who go online for the kill."
From the psychopathic hick on 'Beach House' to the soft backing vocals on the bridge of 'Far Away', male voices are a recurrent motif on the album. For its title track, she pulled off something of a coup, securing a guest appearance from her musical hero Rufus Wainwright. Sharing the story behind the duet today, she still sounds punch drunk.
"First of all, I need to say I'm not just a fan of Rufus Wainwright; he literally had a profound effect on my career choice," she gushes. "I can remember being 19, taking the West Coast Express from Mission - my home town - to Vancouver, and I would listen to his album 'Poses' over and over and over again. And it was somewhere during the song 'Poses', where he sings, 'Life is a game and true love is a trophy,' that I was like, 'I think I'm going to make a run at this music thing, like for real, for real'. Because there's nothing that sounds better in life to me than this.
"Fast forward 15 years later, and I'm in a writing session and we're working on this disco-like track with a Rufus-esque melody to it. And I said, imagine if he sang that dream sequence with us. When I went home, I couldn't stop thinking about it. And if I've learned anything in my life it's that you can just ask, and that the very worst that can happen is they can say no. If we hadn't asked, we wouldn't have had Tom Hanks in the video for 'I Really Like You'. So I wrote him this love letter and it turned out his husband was a fan."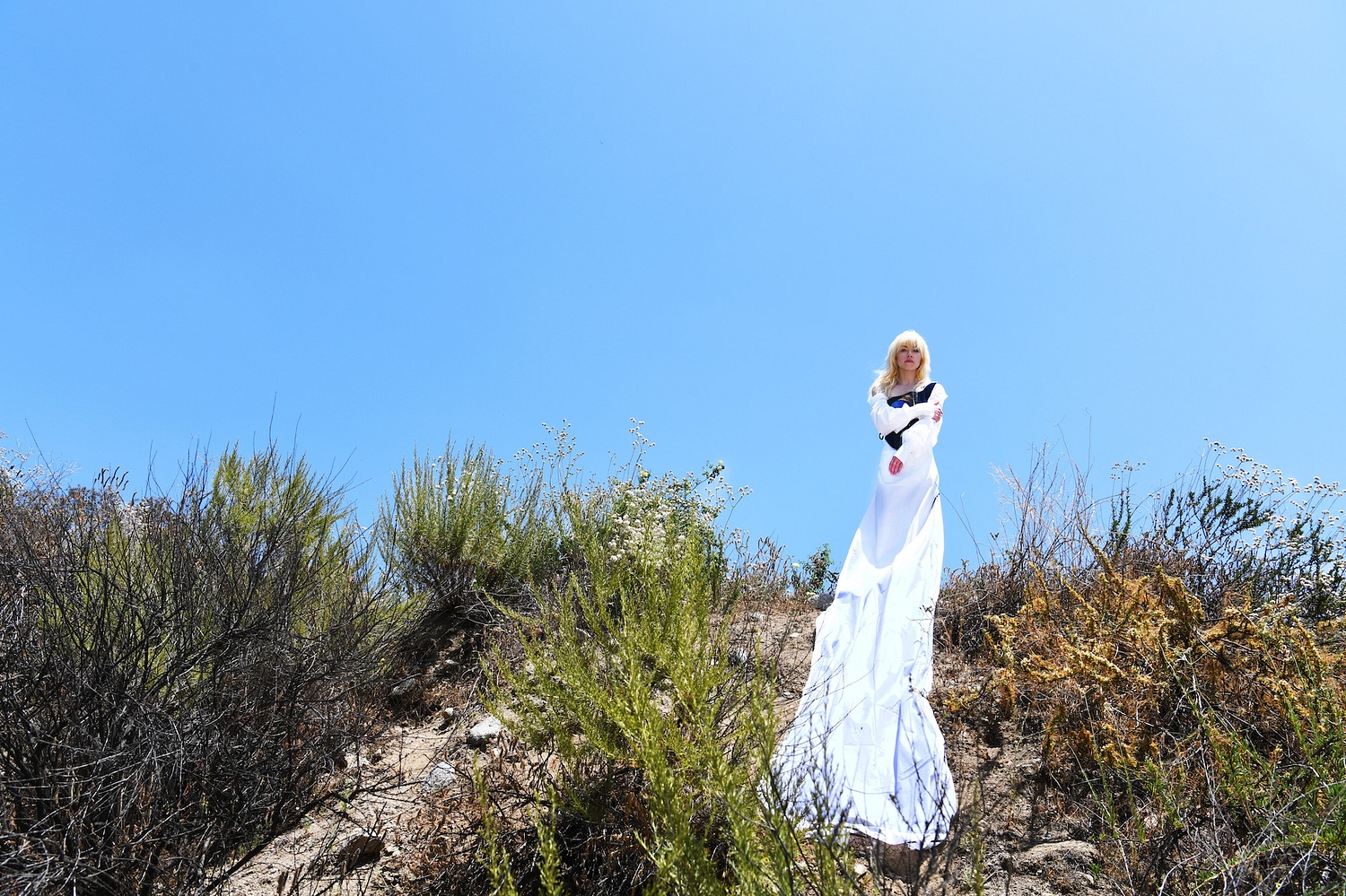 "
"I think when you're at your wit's end, loneliness can cause these extreme behaviours."
To this day, the memory of Rufus laying down his vocals in her home studio is almost too joyous for Carly to bear. "From that train journey in Mission to having him in my house!" she exclaims, shaking her head in disbelief.
If she were a more complacent person, Carly could simply add dueting with her hero to the ever-growing list of pinch-yourself moments, which so far include fulfilling her childhood dream to play Cinderella on Broadway, 'Call Me Maybe' being named the best-selling single of the 21st century by a female artist, and the huge critical success of 'E•MO•TION'. But rather than being blase, Carly remains deeply grateful for each and every achievement.
When we ask what she sees as her biggest success she replies, "My real victory is my happiness. I do feel like there's a lot of people who experience viral success and feel destroyed by it afterwards. But I feel like I've been lucky enough to have some huge factors on my side, like my team and my bandmates."
That humility is further displayed in her determination to give back. For the Canadian and US legs of her upcoming So Nice tour, a dollar from every ticket sold will go to The Ally Coalition, a charity set up by Jack and Rachel Antonoff to support homeless and at-risk LGBTQ+ youth. And on a broader level, Carly hopes that her music can continue to facilitate fans in exploring their feelings.
"I used to kind of love the idea of indulging in escapism," she confides. "And don't get me wrong, I still do love that you can tap into music when life is crazy. But maybe because so many things happened while making this album - in the wider world and for me personally - I felt it was also really necessary to have a space where I could safely feel whatever it was that I needed to feel.
"Like, when I go to a James Taylor concert, and I see him play, I'm allowed to cry for that moment, and it feels good. It's like I can tap into whatever I didn't know I was actually going through that week. I'm hoping that that's what I can do for other people; create spaces where we can let go of our worries, really connect to ourselves or do whatever we need to do that day. Because if music's not the outlet for letting your feelings out, then what is?"
'The Loneliest Time' is out 21st October via 604 / Schoolboy / Interscope.
Read More