Out Of The Blue: A Brief History Of The Surprise Album
After the recent release of Solange's 'When I Get Home', we chart some of the most notable sudden album releases of the past few years.
The release of Solange's new album 'When I Get Home' earlier this month came with almost no warning. Melding together jazz, hip-hop, R&B and electronic beats with an impressive list of collaborators, including Pharrell, Dev Hynes, Sampha, Gucci Mane, Earl Sweatshirt and more, the album came just days after the singer staged a takeover of Black Planet, a social networking platform for African-Americans that was launched in 2001, and seemed to hint at new music via a surreal clip posted to social media that mixed arty studio shots with home-video footage and a clip of a new song. But at no point was the album actually, y'know, announced, leaving fans pleasantly surprised when they woke up on 1st March with nineteen brand new tracks.
There was a time when the surprise album was almost unthinkable and a lack of pre-album publicity and distribution planning would massively affect its success. But with the turn of the 21st century came mass internet and social media usage and, with it, a way for artists to speak to their fans directly, outside of traditional communication channels. As a result of this, the surprise album has become almost commonplace over the past decade and now - rather than breaking the internet - done badly can become the equivalent of a mass eye roll. Yet, done well, it gives artists breathing space to really make an impact and retain control over the way their music is released, pre-empting album leaks and taking their album out of the pre-album press cycle to let the music speak for itself.
Here, we run through some of the most memorable surprises of recent years.
The surprise album may not be all that surprising in 2019, but cast your mind back twelve years to 2007 when Radiohead released their seventh album 'In Rainbows' as a 'pay what you want download'. Previously the domain of small, bedroom projects on Bandcamp, Radiohead's decision to release the album with no set price (fans could download the MP3 album for any amount of money pledged, including £0, making it free) was an industry first for such a large artist. Add that to the fact that it was announced just ten days before its release via the band's blog, with little else in the way of announcement or publicity, and the whole thing came as a pretty unexpected move.
Colin Greenwood later explained the release was an attempt to avoid the "regulated playlists" and "straitened formats" of radio and TV and to ensure that listeners around the world would receive the music all at the same time and experience it as a collective moment, sidestepping the common occurrence of entire albums being leaked online months before they arrived in stores and the record being received in a fragmented way. Though this sudden mass-listening experience is pretty normal in the omnipresent streaming age we now live in, in 2007 it was something entirely new.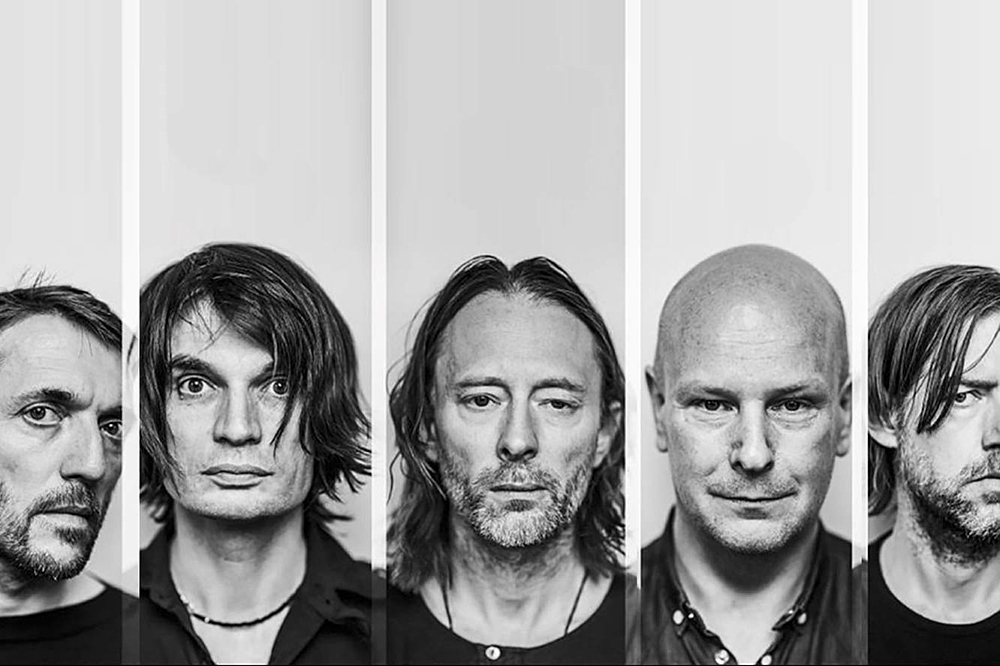 But the internet hasn't just changed the manner in which we receive albums, but how we experience them entirely. Long gone are the days when music videos premiered on MTV and you'd have to wait by the TV for your favourite to play. Entire albums can now be visual, something revolutionised by Beyonce's fifth self-titled album, released in 2013; each song having its own video and being released all at once.
"I feel like right now people experience music differently. I miss that immersive experience," Beyonce explained at the time. "Now people only listen to a few seconds of a song on their iPods. They don't really invest in the whole album. I felt like I didn't want anyone to give the message that my album is coming out, I just wanted it [to go out] when it's ready, from me to my fans."
It's an idea she continued with the surprise release of 'Lemonade' three years later, which also arrived alongside a sixty-five-minute film of the same name, pushing the idea of the 'visual album as event' in a more innovative direction.
Mind, not all surprise albums have pushed culture in new and exciting directions in quite the way they intended. Perhaps the winner of the 'most annoying surprise album ever' award goes to U2 with their thirteenth album 'Songs Of Innocence'.
Now a legendary cautionary tale on how not to market your album, when the band released the album in 2014, Apple handed out a free copy of the album to everyone with an iTunes account - whether they wanted it or not - forcing half a billion people to receive a copy. It's not the first time the band had joined up with Apple for a marketing campaign (a decade earlier, in 2004 and 2006, the band released special edition iPods with the tech giant) but it was the first time such a collaboration caused mass uproar, with the forced download of the album to users' carefully created iTunes libraries being seen my many to be an intrusion of a private space. The press were equally as annoyed, describing the giveaway as "devious", "worse than spam" and a "simple demonstration of privilege". It even made them, according to Salon, "the most hated band in America". A week later, by way of an apology of sorts, Apple gave users the option to delete the album permanently from their libraries.
Bono, meanwhile, didn't really apologise much for the fiasco, but did have this delightful anecdote to offer: "We wanted to deliver a pint of milk to people's front porches, but in a few cases it ended up in their fridge, on their cereal. People were like, 'I'm dairy-free'," he noted. Ok, then.
Either way, the following year Apple Music and TIDAL launched, and streaming became the de facto way of experiencing new music. But in a moment where digital ownership of music was a way of life, it turned out too much of a free thing was not necessarily a good thing.
Some artists release their albums as a 'surprise' in an attempt to make an artistic statement; others are forced to after someone decides to spoil everyone's fun. That's what happened to Björk in 2015 with the release of 'Vulnicura'. Originally planned for a release later that year, on 18th January - two months ahead of its intended release and just days after being announced - the entire album was leaked online.
You'd assume an artist has a few options in a situation like this. You either a) hunt that no-do-gooder down and have them arrested (see: Madonna, circa 2015); b) publicly state your hate and distrust for leak-ers via a dramatic social media meltdown (see: Lady Gaga tweeting after her song 'Applause' leaked in 2013: "Lord, in HEAVEN WHY. YOU JUST COULDNT WAIT THIS IS TOO MUCH FOR ONE SATURDAY. Wanna grab some shovels and fuck up some hackers?"); or, c) you do a Björk and own the entire thing.
"In my situation, I had one thing going for me – the album was mastered and ready. I don't know how I would have reacted if it was four months before. It might have been messier…." she explained at the time. "And I think also, because of the nature of the album for me emotionally, it's the sort of subject matter where I really wanted to just get it out of the way, over and done with it. My gut reaction was immediately like that. It was an immediate album, and I did it so quickly, and it was like 'Oh, it's leaked, let's just put it out.'"

But it's not just the wannabe innovators and new-er kids using surprise albums as a tool to dramatically release their music, as proven by the 2013 comebacks of legends David Bowie and My Bloody Valentine.
If you're going to return to music after a decade away, what better way to announce your return than not bothering? So went the release of David Bowie's 2013 album 'The Next Day'. Streaming on iTunes in its entirety days before its release and following on from the surprise release of lead single 'Where Are We Now?', David Bowie's first album of new material in ten years since 2003's 'Reality' came with almost no warning, at the surprise of many fans who believed the musician to be retired.
The album managed to stay such a secret, despite being almost two years in the making, due to the lengths Bowie went to to keep the record under wraps. While people involved were required to sign NDAs, they also had to change recording studios early in the process after someone started a rumour that he was recording there. Few but those close to Bowie even knew of the record's existence - a pretty impressive achievement considering he was, er, David Bowie.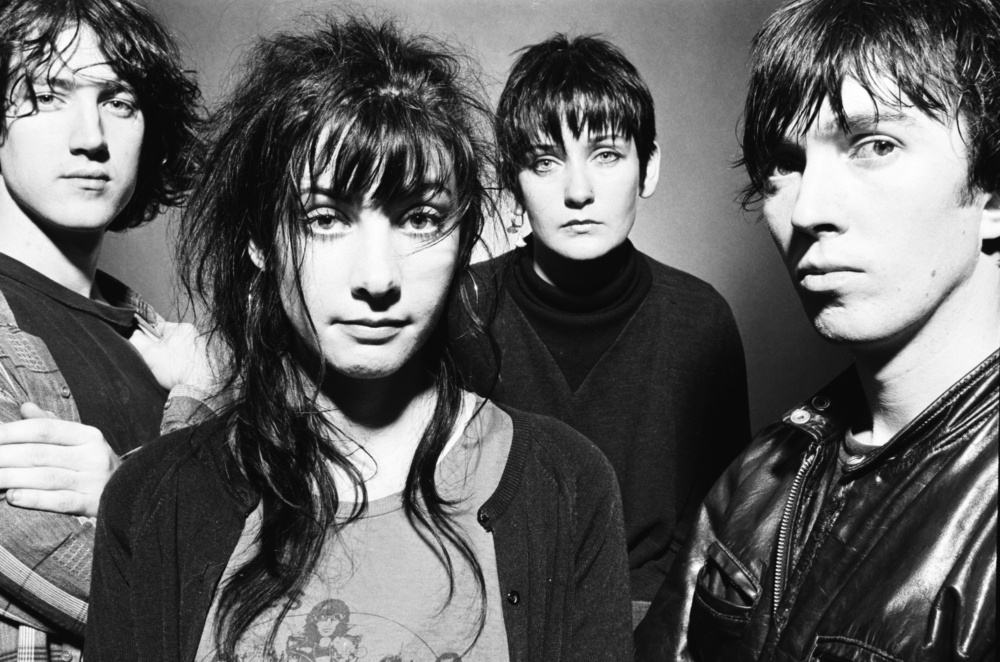 But My Bloody Valentine beat even Bowie's record of a decade-long comeback with their third album 'm b v', released in February 2013. Recording sessions for the album began in 1996, five years after their second studio album 'Loveless' was released and they'd signed to Island Records in 1992 for a reported £250,000 contract. But the album never materialised, with the band effectively breaking up and remaining inactive for a decade, despite regular rumours of a comeback.
After playing live together for the first time in sixteen years in 2008, it was then that the band began finishing work on the album they'd started so long ago. Finally, on 2nd February 2013 - a massive twenty-two years after their last record - 'm b v' was shared on the band's website via their own label mbv Records, before the whole album was later streamed for free on YouTube.
Explaining the reasoning for the release, the band's Kevin Shields told Pitchfork: "With the internet, it's a total yin and yang: 50% good and 50% horrible. The good side is that we can release a record ourselves without doing anything [with a label]. If we put it out on a major label, we would've had to sell 1.5 million copies to do as well as we will have done by the end of the year. When it comes to working with major record companies in the context of them owning anything, though, that will never happen. Ever. In my life."

Get your copy of the latest issue