DIY's Best Photos of 2021
The story of the most stunning images in the magazine from across the year, told by the snappers themselves.
Across 2021, DIY's troupe of brilliant photographers have battled continued COVID restrictions, travel bans and all manner of obstacles to take brilliant, innovative snaps of the best artists around for the magazine.
From the California desert to festival grounds in Dorset and the bumper cars on Brighton pier, we've been all over the globe in DIY this year, and as 2021 draws to an end, we've rounded up some of the most special photos taken for DIY across the year, with insights from the photographers on how they came together and what made them turn out so brilliantly.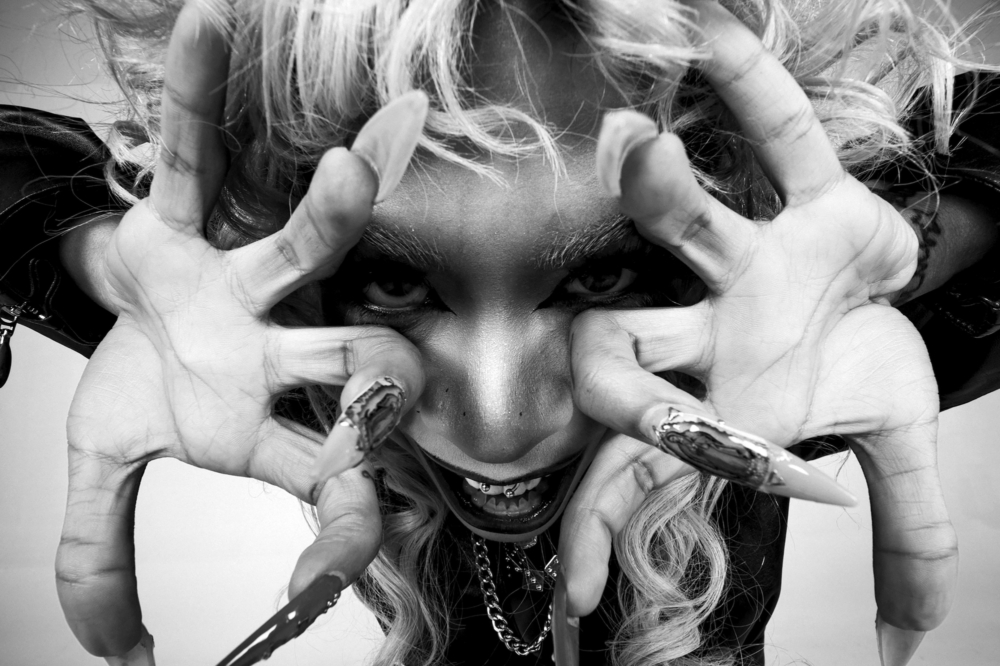 Rico Nasty, shot in Alexandria, Virginia by Jesse Draxler
"The shoot took place in Alexandria, Virginia, which is right across from Washington DC. It was inauguration day and there was an uncertain vibe looming in the air. Also a fairly random location for me to be. I only happened to be traveling to the East Coast when I was asked to do this shoot, otherwise it would have not worked out. I drove 5 or so hours from where I was visiting in order to meet up with Rico. It was well worth it. No crew, just Rico and I, and the process itself was just as minimal and quick. Rico flipped on the energy at whim and we had good chat along the way. Zero frills, just two artists and a camera." – Jesse Draxler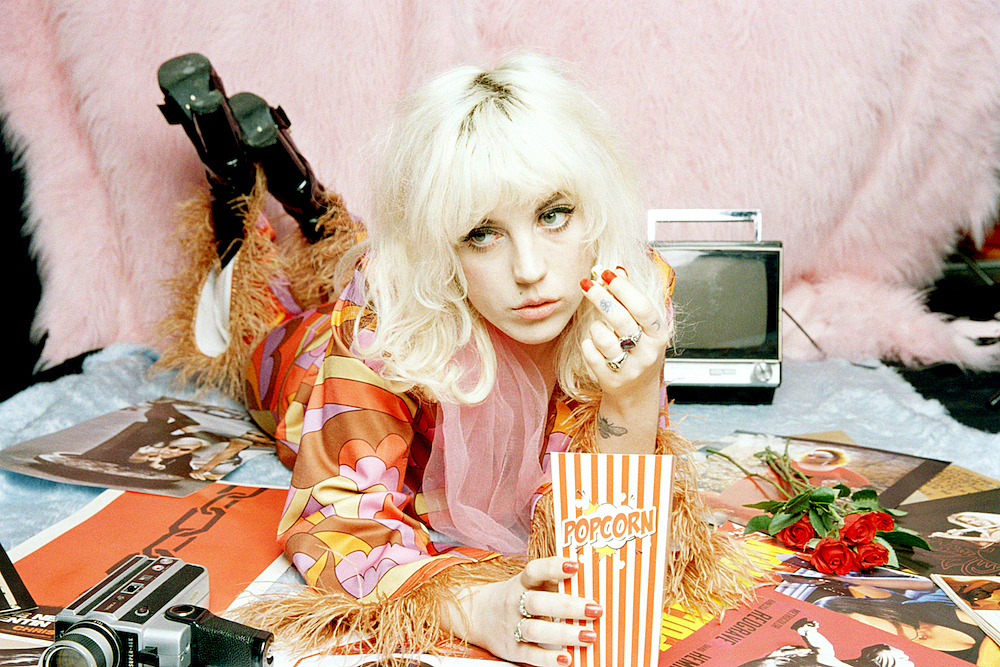 Black Honey's Izzy Phillips, shot in London by Emma Swann
"Izzy has long drawn on cinematic influences for Black Honey's visual identity, in particular cult films from the '60s and '70s. And, as the shoot took place when restrictions were still in place that meant the full band couldn't be together, we decided to elaborate on that. The accompanying interview had mentioned the likes of Edie Sedgwick, drag artists and '70s cult cinema, so we surrounded Izzy with images reflecting that, as well as borrowing a friend's Super 8 cine camera to portray her as an auteur in her own right." – Emma Swann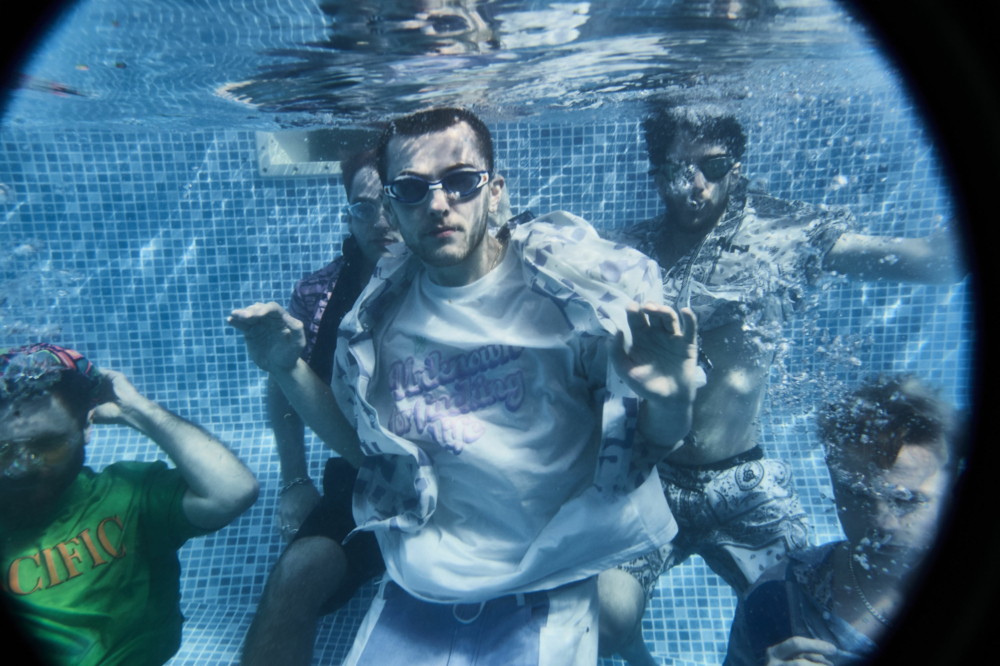 Easy Life, shot in London by Eva Pentel
"This shoot was a lot of fun - Louise and I have wanted to do an underwater shoot for ages so I'm pleased we managed to pull it off! It was shot last summer in a giant house near Brixton. We were in the water for about an hour and, as soon as everyone went under, the pool completely fogged up so we pretty much shot this blind! It was absolute chaos but the easy life boys were great and lots of fun and they stayed in the water until they turned blue! Go see them live if you can, they're fab!" – Eva Pentel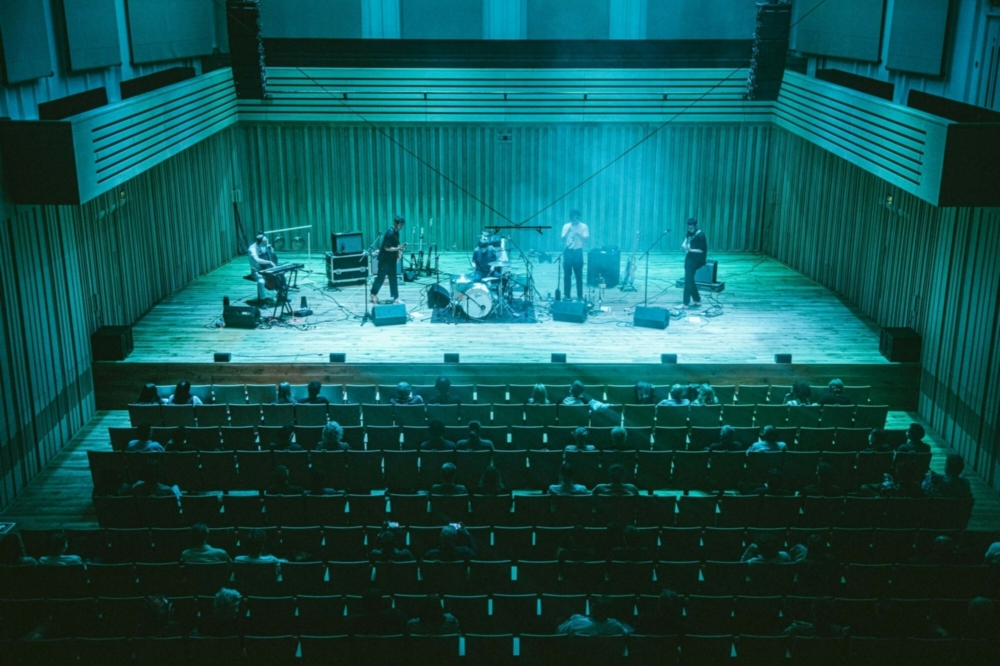 Squid, shot live at Stoller Hall, Manchester by Phoebe Fox
"The Squid show in Manchester was the first show I'd seen in months due to lockdowns. Squid are a band that everyone had been talking about, it was right after their album 'Bright Green Field' was released and it felt surreal to be able to watch live music again. The gig was socially distanced, which was a new experience for everyone there. We were all slightly unsure of how to behave and how far to sit apart from each other, but there was an overwhelming sense of excitement and relief that I think the band felt too." – Phoebe Fox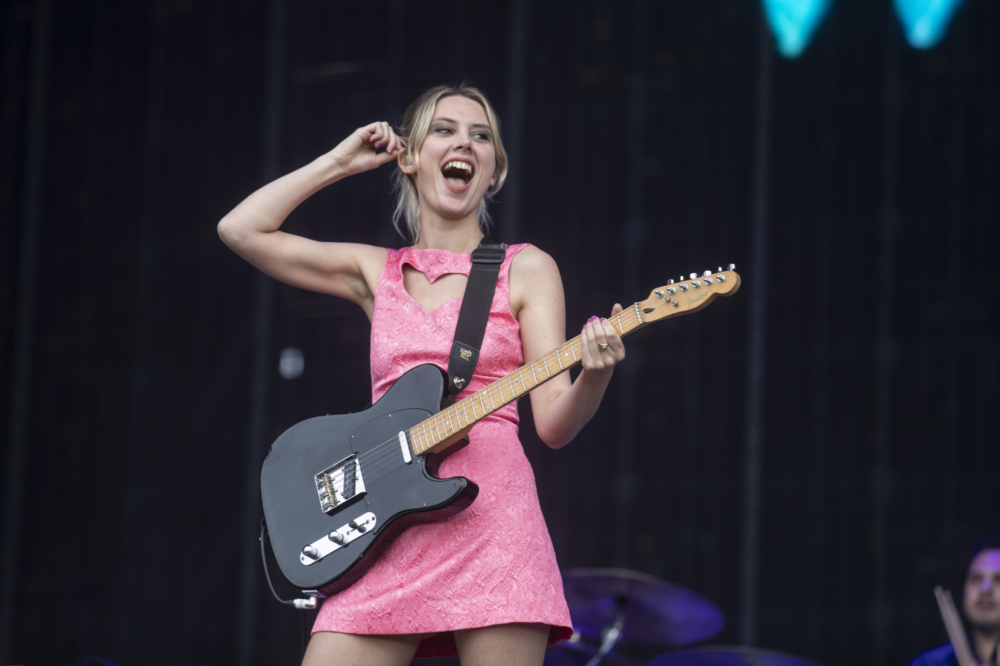 Wolf Alice, shot live at Reading Festival by Emma Swann
"Being back at Reading Festival back in August was nothing short of magical. It never fails to have the most passionate crowds, and it's exciting to see how it has begun to shape-shift to reflect how audiences are now nowhere near as glued to specific genres as previous generations. As you can see here with Ellie, Wolf Alice looked every bit as delighted as the rest of us to be there, and their evening Main Stage set was perfect: 'Blue Weekend' cuts 'Smile' and 'Play The Greatest Hits' showing themselves already up there with the likes of 'Moaning Lisa Smile', 'Giant Peach' and 'Bros'." – Emma Swann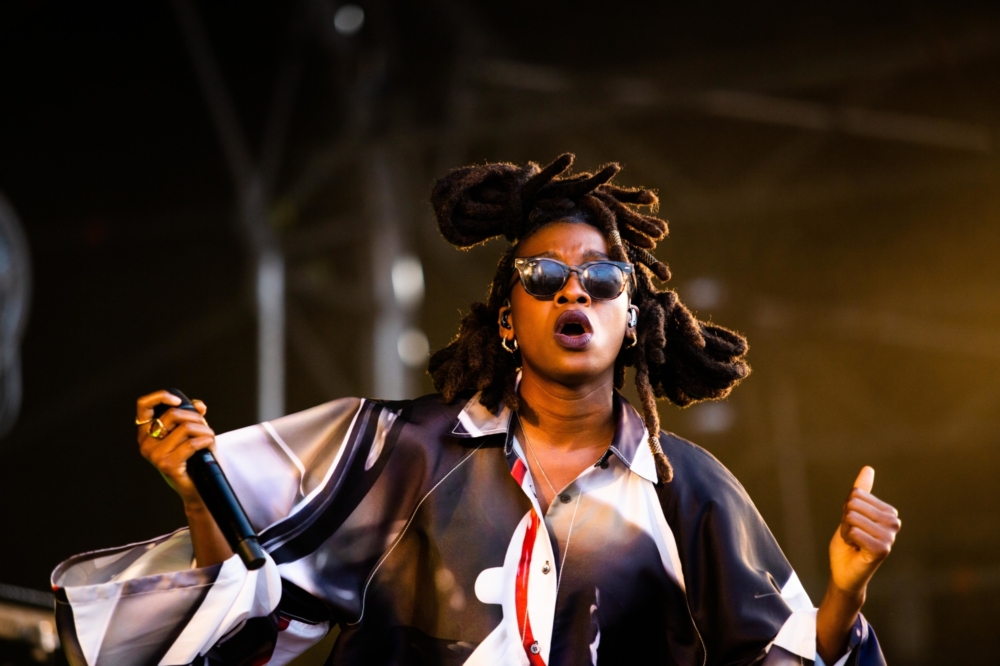 Little Simz, shot live at End Of The Road Festival by Louise Mason
"The only festival I shot all summer, and the most glorious weekend of the year - every set was crammed with utter joy. Simz was on fire, pure fizzing energy from start to end. My job felt very easy in comparison, I only had to remember to press the shutter a few times while she relentlessly powered astounding words at the huge crowd. One to remember." – Louise Mason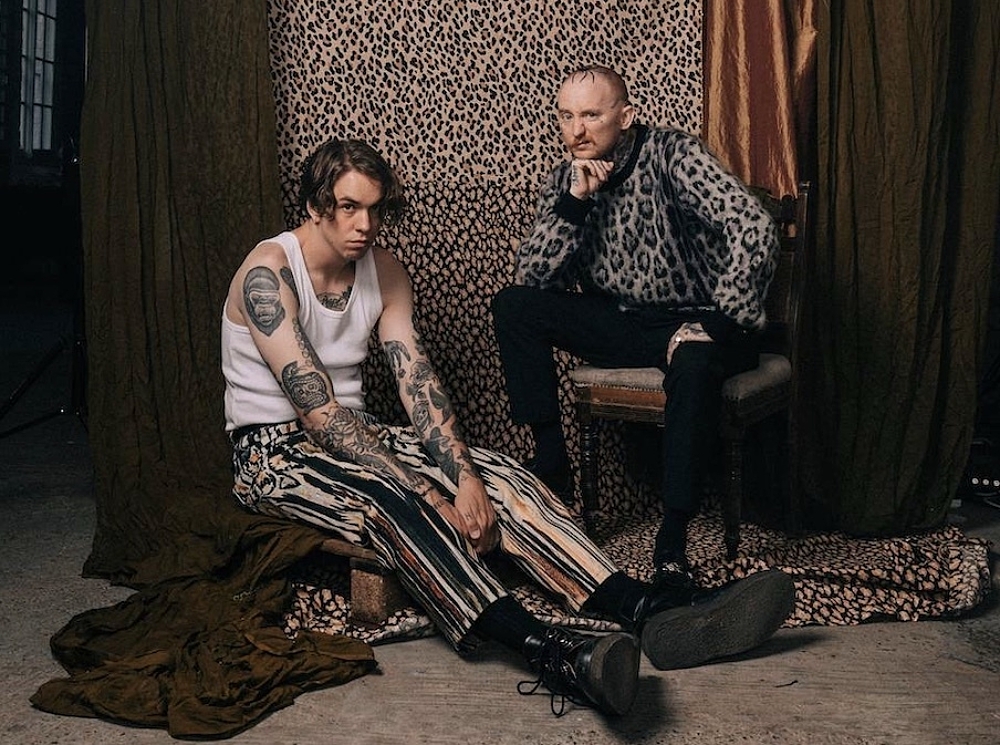 Frank Carter & the Rattlesnakes, shot in London by Ben Bentley
"I've photographed Frank quite a few times over the last ten years or so, both live and portrait work, but it's always been on location or at a festival etc. This cover feature was in two-halves, I shot the first part of the assignment at the Download Pilot event and that was really special, but it was great to finally get into a studio with Frank and Dean. I loved every second of pre-production with Louise Mason, I'd get a text at 10:30 on a Tuesday morning saying something like 'Taxidermy? Yes?' This was going to be a winner from the get go!" – Ben Bentley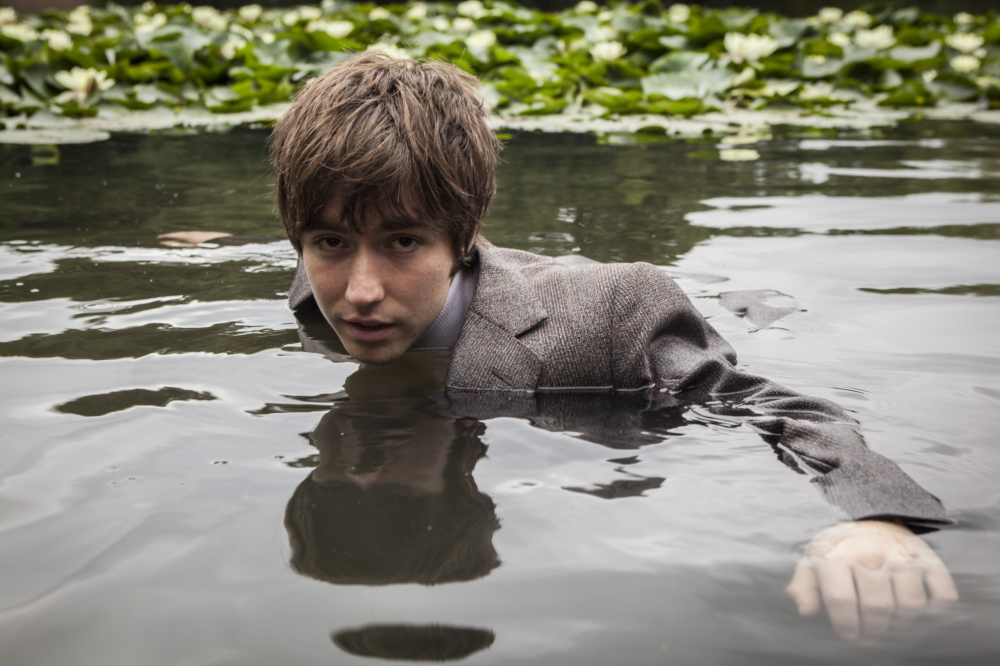 Matt Maltese, shot in the Serpentine, London by Jillian Edelstein
"Matt wanted to be photographed near a body of water. Louise 'Amazing', as we refer to her because of her Insta handle, and myself, both cold water swimmers, hatched up a plan. No small boats on the Serpentine, no images of Matt twisting an oar in a rowing boat. Nope. Let's get him in the water. Somewhere, somehow, some secret place. When we discussed it, to his credit, Matt was in. So was Adam, who needed to hold lights, reflectors, lenses….whatever.
"He also had to support me so I didn't fall, camera in hand, into the squishy mud which would have been a certifiable disaster. The conservation requirements and disturbing the water-lily pad, and the large white flowers that float on the surface, was another concern. We joked about water rats, the large fish that the fishermen bragged about catching, and the swans that might suddenly appear …nonetheless we all tiptoed into the setting. Adam held me. We floated several multi coloured umbrellas which drifted off over the pond in the faint wind. By the end of the shoot, Matt's suit was sodden from the murky water, and Lisa Wright was relieved to be reunited with us having kept watch from the bank." – Jillian Edelstein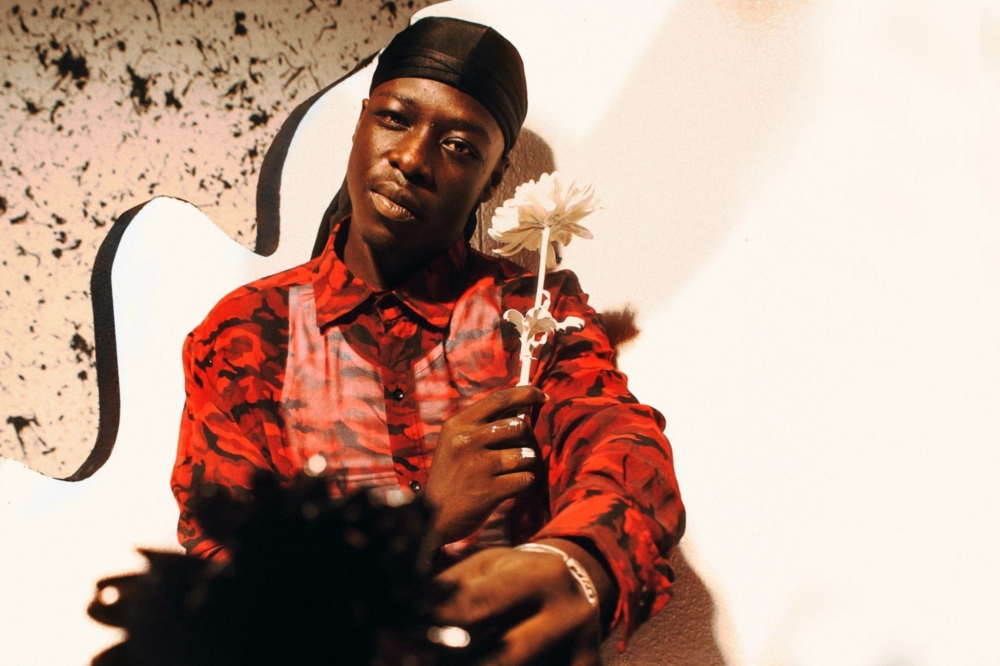 Pa Salieu, shot at State 51 studio by Blackksocks
"The shoot was really fun and we worked with Pa to create this idea of hands with cool textures and set design. It was shot at State 51." – Blackksocks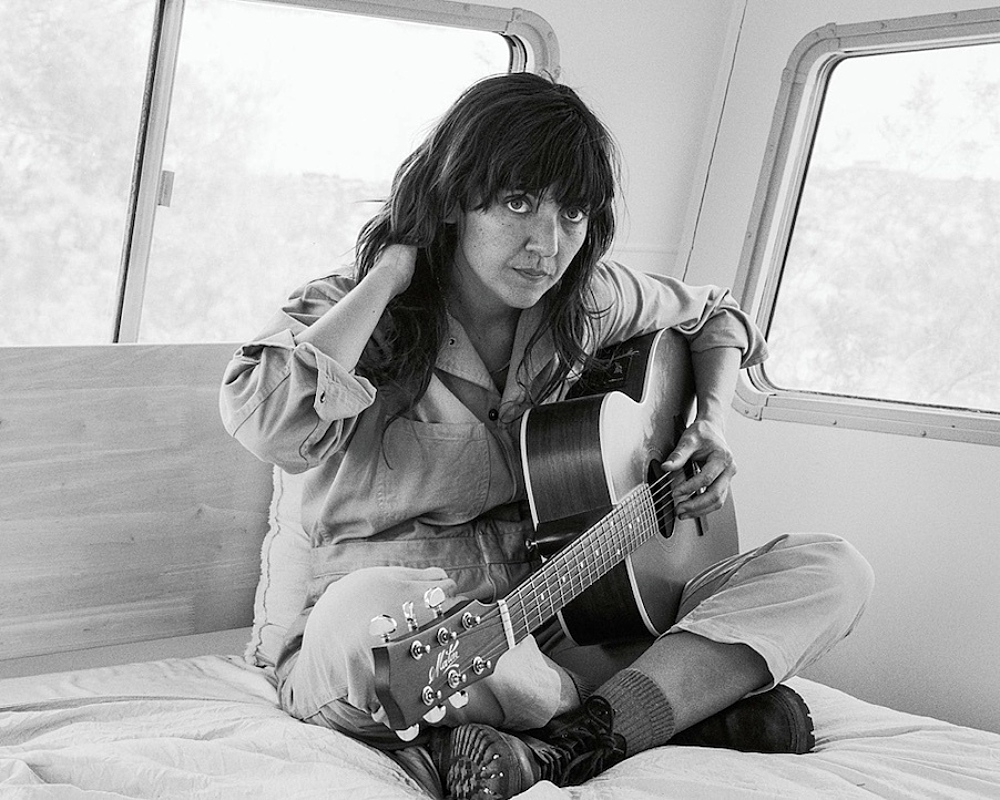 Courtney Barnett, shot in Joshua Tree, California by Pooneh Ghana
"I drove out to Joshua Tree back in October to meet with Courtney and hang out in the desert/snap a few photos for the November cover. She luckily had this RV in her yard and we of course had to put it to use. These turned out to be some of my favourite shots from the set. Love Courtney and we've worked together quite a bit now over the last 6/7 years. She's such a calming and comfortable person to be around, effortless in front of the camera, and it's an honour to call her a friend." – Pooneh Ghana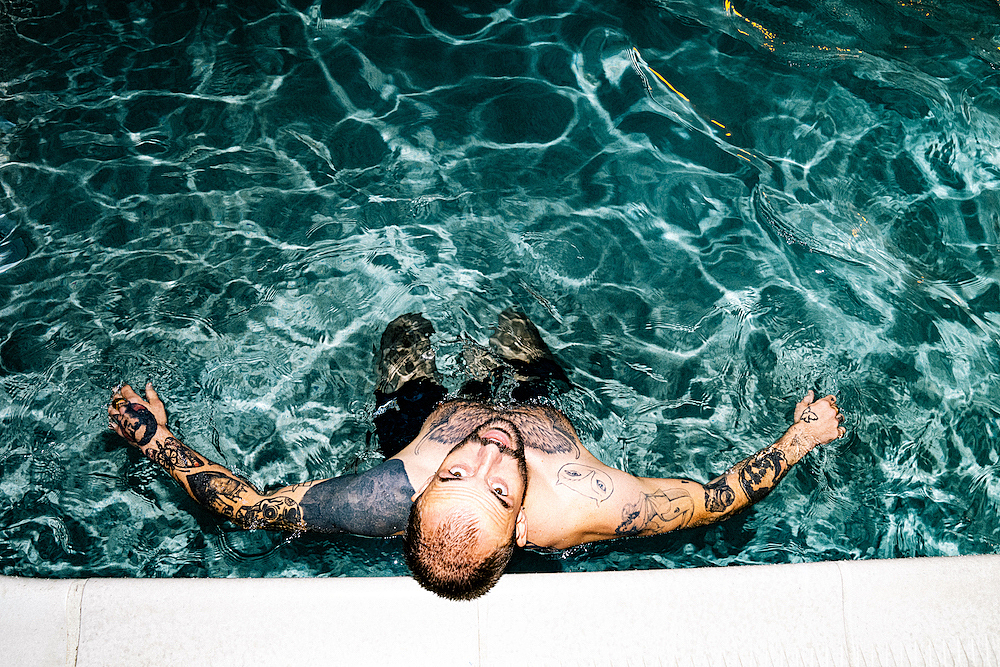 IDLES, shot in Syracuse, New York by Pooneh Ghana
"Snapped this pic of Joe when we were in the midst of our 5 week US tour back in October. We had a day off in Syracuse, NY and a few of the guys went on their first pilgrimage to Chili's (and the margarita happy hour). This photo was captured post-Chili's during an impromptu hang at the hotel pool before it closed. Missing this extremely talented crew and all the special/intimate moments like this on the road." – Pooneh Ghana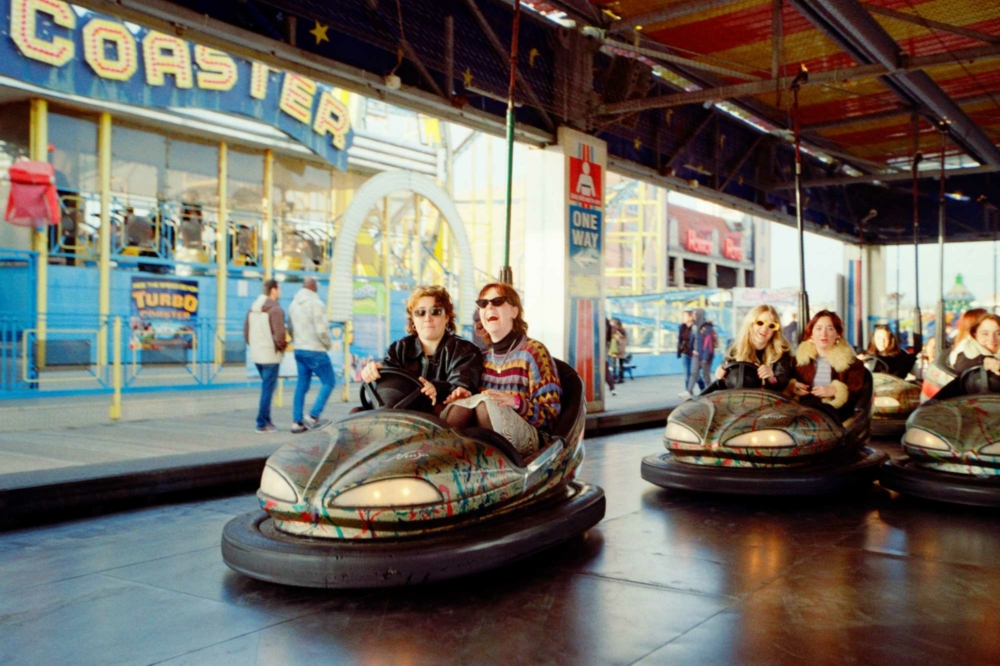 Lime Garden, shot in Brighton by Emma Swann
"I'm pretty sure Louise has mentioned doing a shoot on dodgems at any remotely relevant opportunity, but when the theme is 'motion' and the band are in Brighton, it was pretty much a no-brainer. One roll of film, the band split between two cars, their manager driving me and him in a third, under five minutes actually on the ride, and one particular young man whose apparent MO was to get between us all, it was a miracle there were any shots with all four members in. Three songs, no flash will never seem quite as much of a challenge!" – Emma Swann

Get your copy of the latest issue