Your guide to the 12 albums shortlisted for the 2022 Mercury Prize with FREE NOW
Ahead of the 2022 Mercury Prize with Free Now Awards Show next week, we're diving into this year's albums.
The past twelve months has seen the release of some incredible albums from British artists, all spanning a huge variation of musical genres and backgrounds. Now, once again, the 2022 Mercury Prize with FREE NOW is highlighting twelve of the most standout examples.
From the intoxicating and important exploration of equality in Self Esteem's 'Prioritise Pleasure', to the inspiring coming-of-age story within Sam Fender's 'Seventeen Going Under'; from the tour de force that is Little Simz' 'Sometimes I Might Be Introvert' to the glorious, accomplished pop sheen of Harry Styles' 'Harry's House', this year's shortlisted albums really do represent all corners of the brilliance of British music.
Next week (Tuesday 18th October), we'll be returning to Hammersmith's Eventim Apollo to see the 2022 Mercury Prize with FREE NOW winner decided (and you can watch along from home too from 9pm on BBC Four!). So, ahead of then, we thought we'd take you through all twelve of the shortlisted records…
Fergus McCreadie - Forest Floor
Although Fergus McCreadie has quietly been amassing a loyal following in jazz circles since his debut album 'Turas' in 2018, his inclusion on the list has skyrocketed him into a new stratosphere. Recorded with McCreadie's regular trio (rounded out by double bassist David Bowden and drummer Stephen Henderson), 'Forest Floor' acts as a showcase for McCreadie's outstanding skills as a pianist. Its tracks are inspired by the beauty and natural ruggedness of the Clackmannanshire countryside that surrounds the family home that McCreadie retreated to during lockdown; we hear the seasons change and the ecosystem churn and regenerate before our very ears.
Much like Gwenno's previous album, 2018's 'Le Kov', 'Tresor' is predominantly sung in Cornish, the Celtic language that was previously declared extinct. Having grown up surrounded by the language - thanks to her Cornish father, the poet and journalist Tim Saunders, and her Welsh-speaking mother who successfully campaigned to have Welsh named the country's official language - it was after the success of 'Le Kov' that Gwenno was credited by the Cornish Language Board as helping to bring about an increase in the number of people taking Cornish language exams in 2018. Unsurprisingly, her latest album is already surpassing its predecessor's achievements, and the rugged, rustic earthiness of its production, matched with the wondrous beauty of its compositions, are a fine match for the contours of land that the record represents.
Harry Styles - Harry's House
One of the most famous popstars of his generation, very few could claim not to know Harry Styles. But while his self-titled debut showed that he could do folky ballads and his second record rendered him the prince of technicolour pop, you could never be quite sure of exactly where this ex-boybander hung his musical hat. On his third solo record, he proves that the skill is not in limiting labels, but in tasteful curation; blending soulful lyrics, playful melodies and an abundance of fruity-foody innuendos, he has once again done things Harry-style, producing a work that feels confident in its sense of self.
Read our brief look into 'Harry's House' here.
Jessie Buckley & Bernard Butler - For All Our Days That Tear The Heart
The first time Jessie Buckley and Bernard Butler ever spoke to each other, Buckley was halfway up a windswept, torrential mountain near her County Kerry home. Over a shaky FaceTime connection, the pair soon bonded over their shared love of the rugged, ancient beauty of the Irish wilderness, discovering that they had both shared special childhood days on Kerry's Valentia Island. The ice was well and truly broken, and by the time Buckley was first sitting in Butler's home a few months later, they were fast friends and - before long - musical collaborators.
From back when she released her debut single, aged just 17, South London's Joy Crookes has been no stranger to hype; something that only heightened in the run up to releasing 'Skin', her eclectic, luxurious debut album, in October last year. 'Skin' is an album worthy of elevating the singer into the realm of Britain's classiest chart-bothering talents. It does everything a debut should, dipping into multiple pools but uniting them all with a consistent outlook and a clear voice.
Read our interview with Joy here.
Kojey Radical - Reason To Smile
From busking in Boxpark to setting up his own pop-up store in the very same East London spot and now covering BBC 1 Xtra slots, Kojey Radical is nearly impossible to miss. If you haven't come across him already, you won't be able to avoid his infectious sound for long. His debut record 'Reason To Smile' followed a slew of genre-bending EPs that formed fault lines in an established scene, pulling influence from nu-soul, R&B, pop and grime to create a seamless coup de grâce that he takes on tour at the end of this year.
Read our interview with Kojey here.
Little Simz - Sometimes I Might Be Introvert
The widespread acclaim for 'GREY Area', which bagged Little Simz (real name Simbi Ajikawo) an Ivor Novello award and an NME award, laid the groundwork for her most ambitious work yet. 'Sometimes I Might Be Introvert' was in gestation less than a year after the release of 'GREY Area'. It was written and recorded between London, LA and Berlin across the COVID lockdowns of 2020, a period that proved fruitful for the – quite literally – sometimes introverted Simz who could knuckle down with few distractions.
Read our brief look into 'Sometimes I Might Be Introvert' here.
Beginning with the brassy single 'Cleopatra', inspired by the tide of strength and solidarity shown in 2020's Black Lives Matter protests, Nova Twins began working on their second album 'Supernova' while being further away from each other than they had ever been before. Sonically, it felt even more gigantic; lyrically, it was more diverse and ambitious, exploring sex positivity ('Puzzles'), self-confidence ('Antagonist') and even concocting a violent feminist revenge fantasy ('K.M.B.'). It wedged a door open for them to edge into the mainstream, and led to them becoming the first ever black female rock act to be shortlisted for the Mercury Prize. And now that said door is open, they're hoping others will be able to come through it too.
Read our interview with Nova Twins here.
Sam Fender - Seventeen Going Under
Speaking to DIY in late 2021 for an In Deep cover feature, a slightly perplexed Sam Fender was adjusting to his new role as an ambassador for mental health discourse and man of the people. "What I'm talking about in my songs are very, very normal issues for normal people in this country," he said at the time. "More often than not, a lot of kids will hear the lyrics and be like, 'Oh, that kinda reminds me of what's going on in my house right now'." It's across his second album 'Seventeen Going Under' that he continued the manifesto set out with its title track and created a record that can already be considered – after less than a year in the world – a modern classic. Its place on the 2022 Mercury Prize with FREE NOW shortlist was the safest bet you could ever place.
Self Esteem - Prioritise Pleasure
It's been one hell of a year for Self Esteem. Formerly one half of Sheffield indie-pop duo Slow Club, Rebecca Lucy Taylor had been quietly sketching out the blueprints for her brilliantly bold solo product for years before eventually taking the leap as a solo artist, and few records this last year have rivalled the seismic impact of her second album 'Prioritise Pleasure'. Through her own personal stories - and those of others - it's an album that manages to challenge accepted norms and help to exorcise long-buried demons; it's powerful to the last drop.
Read our interview with Self Esteem here.
Undoubtedly the past year's most talked about, all-conquering breakthrough success, the trajectory of Isle of Wight best pals Rhian Teasdale and Hester Chambers - aka Wet Leg - has been as vertically skyward as their debut 'Chaise Longue' was horizontal. That track landed in mid-June of 2021 as a perfect nugget of ramshackle, nonsensical indie gold: the ideal sonic bedfellow to a world gone wonky during lockdown, desperate to get back out and tear it up IRL once more. Full of brilliantly idiosyncratic missives (show us a more quoted line than "Would you like us to assign someone to butter your muffin?" and we'll show you a liar) and a rollocking crescendo of guitars, it was an opening statement that captured and completely owned a moment like few songs can ever claim to.
Read our brief look into 'Wet Leg' here.
On one hand, Yard Act as an entity were fresh out of the box when they released 'The Overload' (narrowly missing out on a Number One when it was released back in January, their debut arrived barely two years after they formed). On the other, chief songwriters James Smith and Ryan Needham were seasoned pros, having spent the past decade playing the circuit and putting in the hours in other projects. Somewhere between those two ideas, then, came an album that was indebted both to experience and impulsiveness - the simultaneous product of years of graft and almost entirely winging it…
Read our interview with Yard Act here.
Brought to you as part of our media partnership with FREE NOW, the mobility super app!
Move to the music with FREE NOW and get 50% off your first 2 rides with code FNXDIY22
Watch the 2022 Mercury Prize with FREE NOW 'Album of the Year' Awards Show live on BBC Four from 9pm on Tuesday, 18th October 2022. There will be an exciting line-up of live performances from the shortlisted artists and the programme will culminate in the announcement of the overall winner of the 2022 Mercury Prize with FREE Now for 'Album of the Year'.
More like this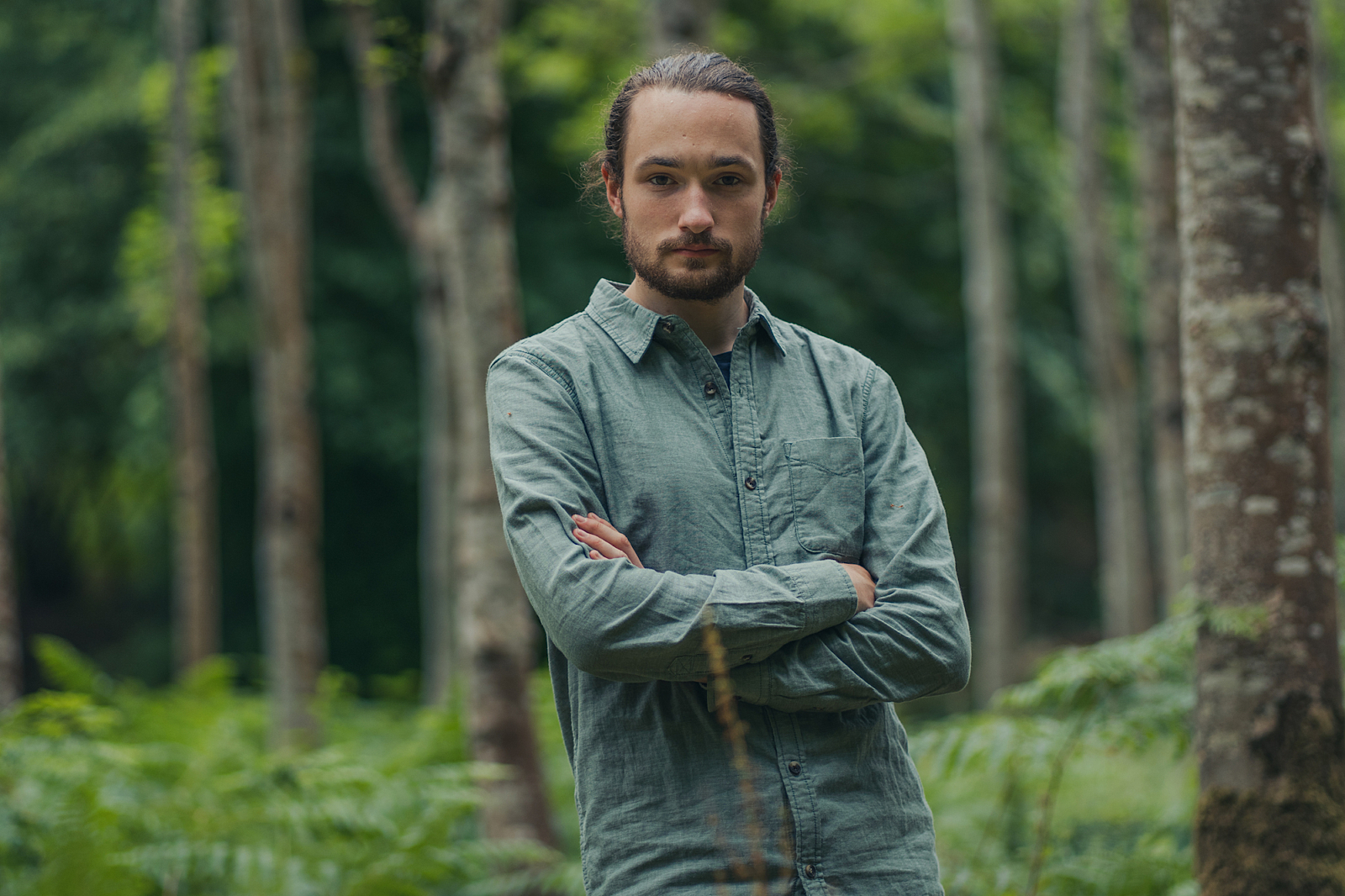 Ahead of the 2022 Mercury Prize with FREE NOW, we spoke to the jazz musician about his rurally-inspired latest record.