In a Nutshell: Francis and the Lights
Where the hell did Bon Iver and Kanye West's new favourite person come from? We shed a little light.
In possession of more hard-to-contact contacts than a standard conversation thread on a Gossip Girl episode, talk of the town band Francis and the Lights is a bit of a mystery. Emerging into the mega-leagues of pop stardom this year, without batting an eyelid, the enigmatic project's rise appears to have been instant. Suddenly, everyone's talking about it. Chance the Rapper and Drake are huge supporters of Francis and the Lights, and Kanye West, and Bon Iver aren't just fans of the guy; they're featuring on his debut album at a second's notice. We haven't seen Kanye embrace a new artist in this way since he gave chancing nobody Paul McCartney a go at singing a few notes on 'FourFiveSeconds'
So, where the hell did it all come from? Not content with remaining in the dark about Francis and the Lights (ahem), we've done a bit of digging. Here's music's biggest talking point, in a nutshell.
So, who the hell is this Francis bloke when it's at home?
At a first glance, Francis and The Lights appears to have materialised out of nowhere, in a similar manner to a fairy godmother making a dry-ice entrance to the yearly panto performance of Aladdin. All of a sudden, Kanye and Bon Iver are banging on about him every five minutes, even lending their vocal chords to his new song 'Friends'. Actually, Francis Farewell Starlite (one hell of a name, fair play) has been beavering away for years, with four EPs to his name. He also set out with a fairly ambitious goal in mind, from the very beginning. "I wanted to be in The Beatles," he told East Bay Express six years ago. "I wanted to start a band called The Beatles II."
Thankfully, Francis and The Lights had a rethink when it came to band names, so won't be getting sued any time soon.
Probably a good call tbh. So, what's this guy's story, then?
Born in Oakland, and raised in Berkeley, Francis Farewell Starlite went to Connecticut's Liberal Arts college, Wesleyan University – putting him in the same boat as fellow attendees Santigold and Amanda Palmer, and the same year as MGMT (who he later supported on tour). Somewhere along the way, Starlite dropped out, and as you do, set off on an arty American road trip a la Jack Kerouac to write music. Eventually, he ended up back in his birthplace. Holing up at Oakland studio Soundwave for an entire year, the resulting material grabbed the attention of Francis' first celebrity fan, Drake. Francis and the Lights wound up supporting Drizzy shortly after the Toronto rapper's signing to Young Money Entertainment, opening for Drake on his first ever headline outing, the 'Away from Home Tour'.
His spot on the tour led to Drake inviting Francis to collaborate on 'Karaoke'. It was a track from 'Thank Me Later' – his 2010 record which also featured (deep breath) Jay-Z, Lil Wayne, Nicki Minaj, The Dream and Kanye West. It's probably the moment that first planted Francis' name on the big guns' radars. Since then, he's hooked up with Cashmere Cat and The Weeknd for 'Wild Love,'and earlier this year, featured on Chance the Rapper's 'Summer Friends' from his new record 'Coloring Book.'
So, Francis and the Lights have been around for a while then?
Well… sort of. Though the debut album only came out this year, Francis and the Lights first became 'a thing' ages ago; back in 2008 to be exact. Shortly after putting out his second EP 'A Modern Promise,' Starlite turned his band into a company, Francis and the Lights, LLC.
Soon after, the Normative Music Company - a short-lived business which aimed to revolutionise the music industry by signing up promising artists with in Starlite's own words, a "simple investment deal" - invested $100,000 into Francis' company. Normative was owned by Jake Lodwick - best known as the co-founder of Vimeo. The fund injection gave Francis and the Lights a value of one million dollars, and then, for whatever reason, Normative ceased to exist in 2009.
"Francis Starlite is an uncompromising musician and a strong leader," said Lodwick of Normative's investment at the time. "I believe he will bring Francis And The Lights to international stardom," he said. "As a fan of his music, I see no alternative. The traditional role of a 'manager' who makes strategic decisions is incompatible with a man whose vision requires absolute control of all artistic and business decisions."
Weird. So Francis Farewell Starlite likes to do things a bit differently, huh?
You could say that, yeah. Francis Farewell Starlite's always approached the music industry in a.. erm, unique fashion; seeing being in a band as a tightly honed business venture. He puts it down to his first job, apparently.
Shortly after finishing off his impromptu road-trip around America post-uni, Starlite set himself the task of writing five songs in Oakland, and then moved to New York. Once there, he got himself a job at Blue Ribbon Brasserie, a restaurant on Sullivan St. He's since spoken about how, following that job, he sees his band as a company. He, as the artist, is sort of like the creative CEO of the whole thing. And, as it goes, Francis Starlite is the only actual member of the band, too. The Lights component apparently refers to stage lighting.
"I would like to have a business that's as successful and well run as that one was," he told Entertainment Weekly six years ago, looking back on his time at Blue Ribbon in an uncharacteristically illuminating chat.

Notoriously tricky to interview, he is usually a man of incredibly few words when it comes to the press. All he's really confirmed is that, yep, Francis Farewell Starlite is his legal name. He doesn't like to give much away, and for a reason."In interviews, the artist is powerless," he reasons "So I try to control it as much as I can".
Ok, so what's he up to now?
Quite a bit, as it goes. At the end of last year, Drake quoted a lyric from Francis and the Lights' song 'Get in the Car' on his mixtape 'If You're Reading This It's Too Late'. The situation only grew weirder still when Madonna decided to wear a t-shirt, bearing the Francis and the Lights lyric "bigger than Madonna," for her infamous Coachella performance in which she snogged Drake.
Earlier this year, Francis Farewell Starlite continued his hob-nobbing with music's big leagues, and released a solo piano track called 'Thank You'. For whatever reason, it was recorded on a phone in Justin Vernon's living room. Casual. Bon Iver's mastermind said it made him cry. In a good way we presume.
Perhaps inspired by Chance the Rapper's propensity for surprise releases, Francis and the Lights finally released their debut album 'Farewell, Starlite!' immediately after playing his Coloring Book festival in Chicago. It features both Bon Iver's Justin Vernon, and Kanye West, and to pick just a few names from its star-studded production credits; Ariel Rechtshaid, Cashmere Cat, Rostam Batmanglij, Benny Blanco, and Chance's go-to producer Nate Fox.

Get your copy of the latest issue
More like this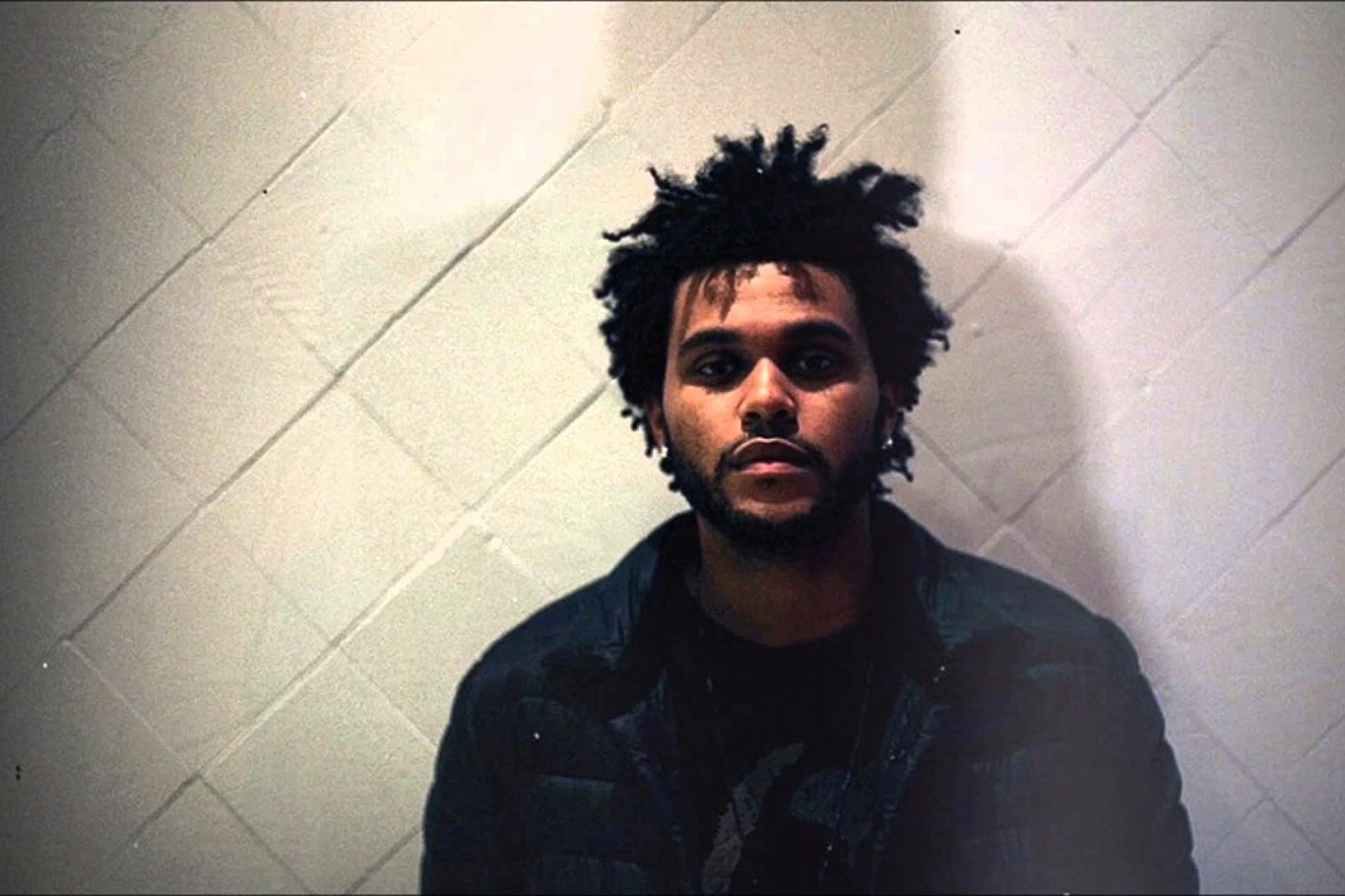 Hyperactive single appears on the latter's new album.