Jesse Jo Stark takes us through debut album 'Doomed'
The LA artist gives us a track by track run-through of her debut LP.
Multi-hyphenate LA-based artist Jesse Jo Stark has shared her eagerly awaited debut album 'Doomed'.
An electrifying mix of experimental pop with a punk rock attitude, it follows her 2018 EP 'Dandelion' and last year's EP 'A Pretty Place To Fall Apart'.

Speaking about the record, Jesse notes, "the album touches on the duality of life: love and pain, light and dark, glamour and horror."
We got the rising star to give us a track by track run-down of how it all came to being…
666 in the suburbs
'666' felt like the perfect introduction to my album. I say things I've never said out loud, exposing my insecurities and fears, but also poking fun at myself. I'm inviting the listener into my lair, and asking them to come on this journey with me.
so bad
It's a love song but it's also a story of revenge. My favorite part of 'DOOMED' is the breakdown at the end of 'so bad', where I say, "Bloodsucker, vampire, take everything." It's about giving every part of yourself and fully surrendering to yers desire, even if they might be bad for you.
modern love
To me this song feels like a coming-to-age story; it's about recognizing yourself in different situations and deciding what you're comfortable with. Sometimes I feel allergic to the environment I find myself in, and the people who exist in that environment - the sycophants and so on, and everyone who thinks they know each other based on what they see on the surface. I love how the producer Matt Schwartz encouraged me to yell and find a part of my vocal that I never knew I could reach.
pussycat
Love is a dominant theme on 'DOOMED', and 'pussycat' is about stepping into my power as a woman, calling a man out on the part he's played in what's unfolding. The production process was very experimental and we layered in some fun sound effects - a lot of screaming from me, which was sick. I always want to have moments in my live show where people really move, so it felt right to lean into this 'lil disco beat.
patterns
The day I wrote 'patterns', I was simply in a terrible mood. We wrote the entire song in ten minutes, and the version on the album is the demo from that day. It's partly a song about women not looking out for each other and about people not respecting boundaries. It turned into a very cathartic and angsty anthem for me, so I wanted to honor my mood and let it be as raw as possible.
slayer
I'm intrigued by the history of seduction, the power of entanglement and drawing someone into your web. I didn't always know my power as a woman, but I'm flirting with that throughout this album. On 'slayer' the power comes from embodying a slayer on the hunt - allowing myself to be absolutely vulnerable, and yet completely in control. I included audio of me as a little girl at the end, to remind myself to check in my innocence.
love is a dream
I wrote 'love is a dream' a while back and then ended up recording it with a string section arranged by the amazing Paul Cartwright, which transformed the whole song. It sounds like a love song, but it's more about trying to come to terms with the decisions you've made and about feeling alone in your emotional state. I love the melancholy of it, and its sense of timelessness. To me it's like a sweet little lullaby.
sugar high
I wrote the first half of 'sugar high' alone in my garden, just singing into my phone with no music, completely off-the-cuff. I still remember how nervous I felt, wanting to make sure that I remained in my power. I wrote the second half of the song six months later, and it ultimately encapsulates how I felt that whole year of my life: insane, anxious, in love. It's one of the songs that taught me that fear and fearlessness can coexist.
lipstick
I wrote 'lipstick' when I was heartbroken, and the words were like sustenance to me: it felt like once I released them into the world, I wouldn't have to feel that heartbreak anymore. I'd stepped into the territory of knowing what it's like to love something so hard and then be denied that love, and instead of trying to forget that feeling and move on, I let myself succumb to it. It's another track where I expanded my range and pushed my voice into places I'd never gone before, and because of that I arrived at a song that empowers me everytime I get to sing it.
tornado
This song immediately reminded me of the soundtrack to an old Western film. It's a story of two people that takes us on a journey to Vegas, but the story ends abruptly when the protagonist chooses herself over love. In a larger sense it's exploring what happens when people meet at the wrong time, and the chaos that can emerge from that.
trippin'
'trippin'' looks at how aggressive and unforgiving we can be with ourselves. The contrast between the sound and the message is the essence of the song: it's about facing your demons, and then letting yourself have fun with them, which is why the song itself is upbeat and playful. The lyric in the outro "Doomed from the start/Falling apart." It's the end to the entire record, but to me it feels like the beginning of coming to terms with everything I am.

Get your copy of the latest issue
More like this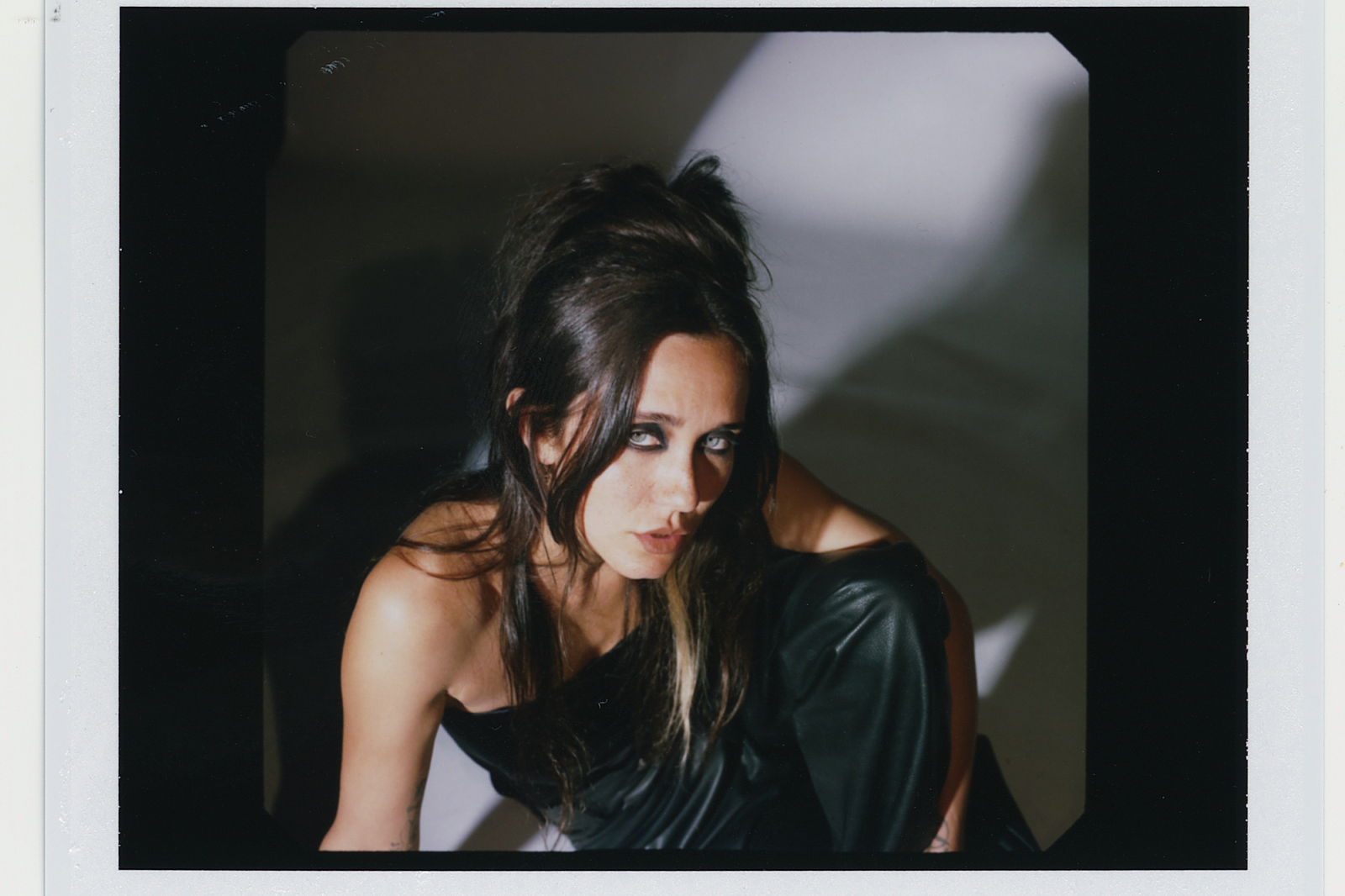 It's the latest single from her upcoming debut album, 'Doomed'.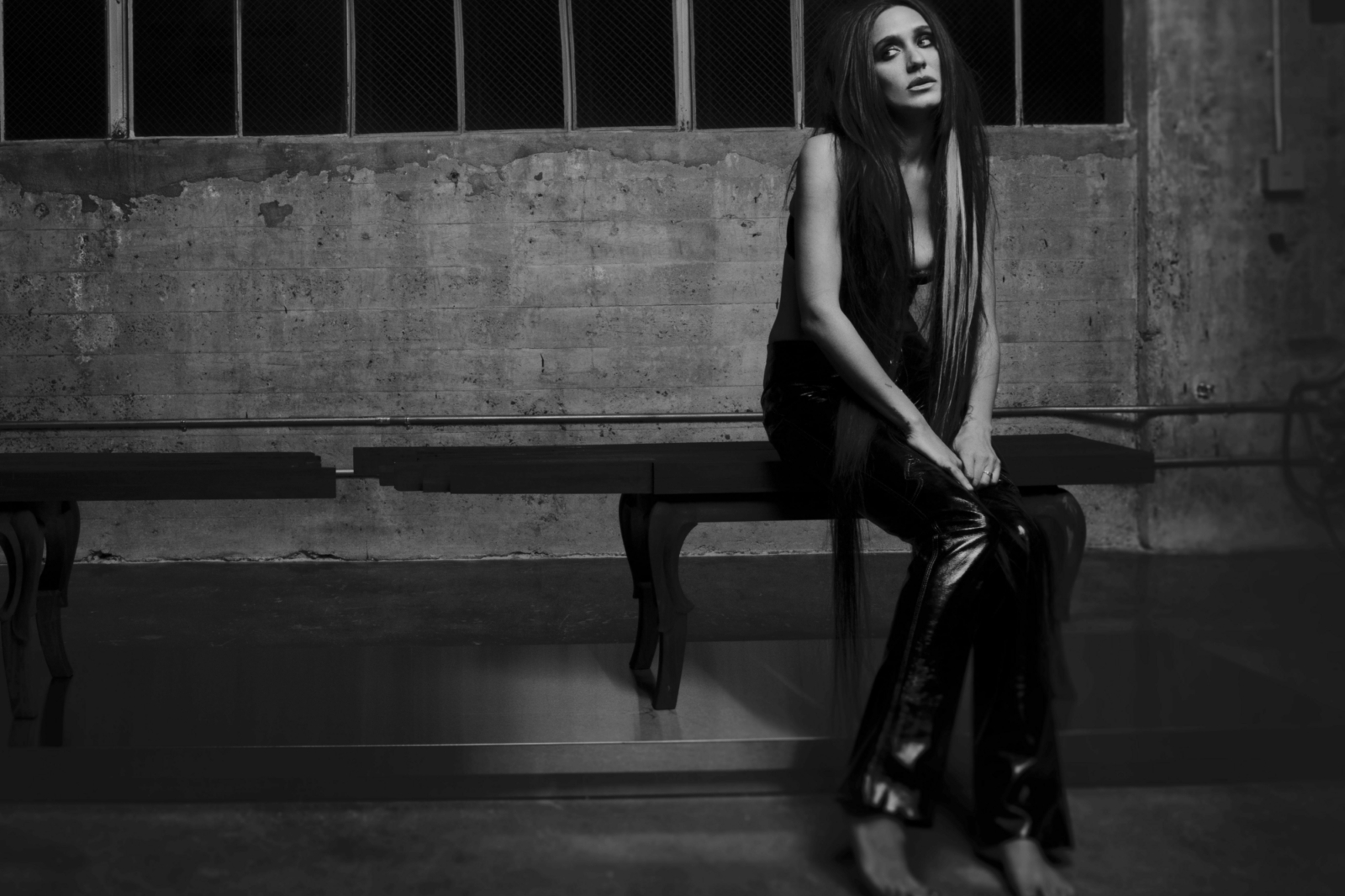 She's releasing her debut album 'Doomed' later this year.