The Neu Bulletin (Alice Longyu Gao, Saloon Dion, joan and more!)
DIY's essential, weekly guide to the best new music.
Neu Bulletins are DIY's guide to the best new music. Each week, we pick out fave new tracks out of all the exciting, emerging artists we've been playing at full volume over the past seven days.

We've also got a handy Spotify playlist where you can find all the Neu tracks we've been loving, so you can listen to all our hot tips in one place!
Alice Longyu Gao - Hëłłœ Kįttÿ
Having previously collaborated with Alice Glass and Bring Me The Horizon's Oil Sykes, and been championed by Mura Masa and Queen Gaga herself, you can gauge by association that Alice Longyu Gao is probably not one for sing-song acoustic ditties. Little, however, will prepare you for new release 'Hëłłœ Kįttÿ', which may well be the most utterly batshit song we've ever heard. Manifesting the titular kawaii cat to slash the tires of a predatory sex pervert (complete with manic "ha ha ha ha!"s), musically it sounds like standing in the middle of all of Glastonbury's stages - dance; punk; circus - and smashing the noise all into one brilliantly unhinged whole. Fabulous. (Lisa Wright)
Saloon Dion - I Don't Feel
Featuring soggy handshakes, pencil moustaches and a discomforting penchant for early '90s infomercials, Saloon Dion return from a short quiet spell with the beautifully bizarre 'I Don't Feel'. Their first independent single since 2022's 'Pressure', vocalist Dave Sturgess hollers "Rejoice, I'm here to stay" to a boot-stomping guitar lick, musing on both Saloon Dion's return to releasing music and the song's confrontational storytelling. Balancing aspects of americana and post-punk, the outfit hearken comparisons to DEADLETTER and Squid in their face-first approach to writing, with the resulting combination feeling both fresh and familiar. (Alisdair Grice)

In new single 'nervous', Arkansas duo joan are taking us back to a time of sweaty palms and awkward glances when encountering first crushes. Described as their attempt at a "school-like love story", 'nervous' perfectly encapsulates the feeling of being tongue-tied in front of someone you fancy. Backed by their nostalgia-laced, alt-pop sound, it's a warming and fun trip back down memory lane. (Elly Watson)
hemlocke springs - stranger danger!
In a world where faceless statistics can often find themselves mentioned before an artist's actual sound, that hemlocke springs is a viral sensation - her debut release made its way to soundtrack a Bella Hadid social post - is somewhat besides the point. The North Carolina producer-songwriter's latest is a wonderfully angular, left-of-centre pop track, showing a knack for a hook, and the ability to create a mood via some perfectly on-edge synth sounds and the same kind of bratty, off-the-cuff delivery that Charli XCX utilises so well. She's already got friends in high places - Steve Lacy is said to be a fan. Expect the hype to become even bigger in 2023. (Emma Swann)
SOFY's introspective look at a young person navigating the world is a lot more confident than its title suggests. Far from unsure, 'L-Plates' delivers a reeling slice of sweet indie-pop, packed with gleaming synths and sardonic delivery exploring the monotony of feeling helpless, then dressing it up in escapist sounds and bubbly guitars. It's definitely a moment of catharsis, SOFY's lyrics describing feeling trapped in bed and totally hopeless, - but with a dreamy, comforting musical foundation to lean on. (Ims Taylor)

Symbol Soup - Overdressed
Symbol Soup - the moniker of Michael Rea - may hail from Milton Keynes and reside in the capital, but musically 'Overdressed' situates itself several thousand miles across the Atlantic, nestled at the feet of bands like Real Estate and Deerhunter. 'Overdressed' is easy and warm, tinged with a fuzzy sense of nostalgia despite its critical character study subject matter and with absolutely no sense of it's concrete-clad MK heritage to be found. Escapism in guitar form. (Lisa Wright)
The Natural Lines - A Scene That Will Never Die
It's not like the subject of discovering love and connection is a new concept within music, but there's something incredibly wonderfully about the sincerity of The Natural Lines' newest track. Taken from their forthcoming self-titled debut album, 'A Scene That Will Never Die' tells the true story of how frontman Matt Pond reached out to - in his words - "the love of his life", and it's all the more charming for its lack of cynicism. Backed by warm instrumentation and the kind of goosebump-y chorus that first album Bon Iver would be proud of, if you're in the market for something to soothe your soul this winter, this is it. (Sarah Jamieson)
Announcing her debut album 'YIAN', London artist Lucinda Chua is getting us excited for what's to come with latest single 'Echo'. An intimate, piano-driven pop song about paying respect to the past while forging your own path, the track is a hauntingly beautiful exploration of ancestral trauma ("I won't carry your shame / Won't be your echo again"). (Elly Watson)
More like this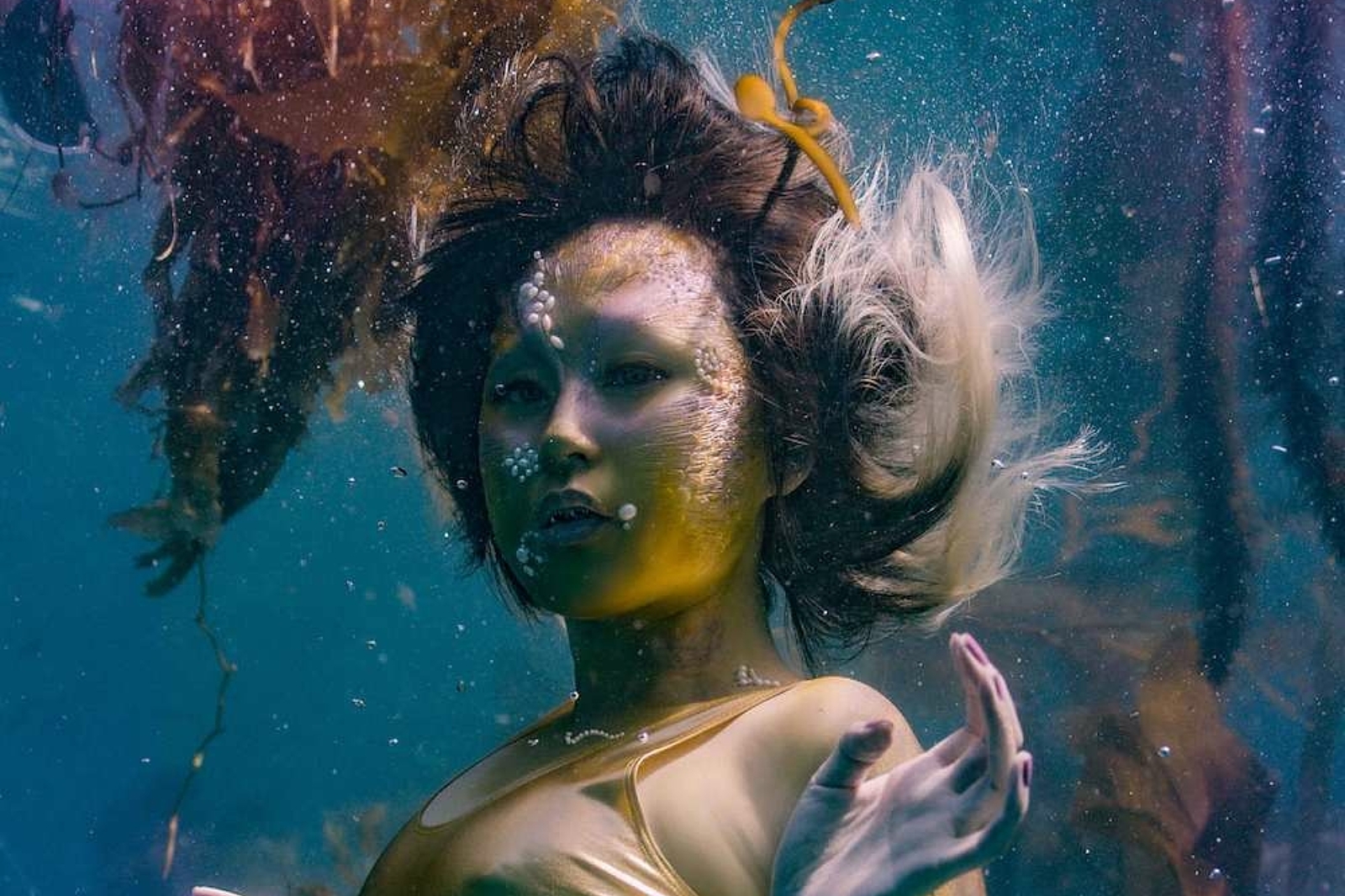 Check out the searing punk-infused track now.