Neu York
New York, Neu York: October 2018
Each month, we'll be rounding up the best of NYC's music scene in this brand new column.
There are a few things that are always guaranteed in New York - there'll always be something wrong with the subway, people will line up for hours just to be the first to try the latest new Instagram-friendly food trend, and the city will always be a haven for brilliant new music.
Transport solutions and 2018's answer to the cronut might not be our areas of expertise but we'll gladly point you in the right directions for that last point. Whether you're after new tunes, news, or gigs to add to your diary, we've got you covered in the latest New York, Neu York.
You need to hear…
The Muckers - It's Better Without You
Until now, the world has only been gifted two tracks from The Muckers, one of New York's most exciting new bands. Today that changes as they add a third to their collection and it's an absolute scorcher. 'It's Better Without You' might clock in at just under 10 minutes, but the song's restless, enthralling nature sees to it that there's not even the slightest chance of you reaching for the shuffle button. Instead, it moves at a mile a minute, whirring through motorik rhythms, psychedelic guitar whirlwinds, and frontman Emir Mohseni's insistent, determined vocals.
The good news doesn't end there. The track is taken from the band's upcoming EP (produced by The Britanys' Lucas Carpenter), due for release on November 16 via Modern Sky USA, which looks set to end 2018 off very nicely for the group.
You need to know…
Elsewhere's first anniversary
It's hard to believe Elsewhere is only just about to turn one. In the past 12 months, the venue has quickly cemented its place as one of New York's best music venues, playing host to brilliant new acts, established greats, and everyone in between. If you haven't already got tickets for their anniversary party on Halloween then you're out of luck, but those who have will be able to celebrate in style with Beach Fossils, Wavves, Kevin Krauter, Wooing, and Native Sun.
You should have been at…
True Blue @ Bowery Ballroom, 13th September
True Blue is the alias of Porches bassist Maya Laner, whose solo project fits neatly alongside Aaron Maine's band. Supporting Palm at Bowery Ballroom, the musician is equal parts poised serenity and arty hijinks. During the gently rolling minimal pop of 'Fountain', she takes a gulp of water and spits it at the crowd. At another point, she tosses a blonde wig into the crowd before joining the audience to dance with her new lookalike. All the while, her icy, experimental songs drip through the PA like melting glaciers.
Rebounder @ Brooklyn Steel, 6th October
Rebounder have come quite a way since we last covered one of their shows earlier this summer. In only a few months, they've gone from looking promising but slightly nervy on a live stage to acting like true veterans. Opening for The Neighbourhood at Brooklyn Steel, they're everything you want in a first-on act - charming, fun, and teasingly brief. Songs like 'MMATBATEOTW' and new single 'Swim Zone' are glimmering indie-pop gems that have the power to turn the sizeable crowd from curious onlookers to fully-fledged fans by the end of the group's short set. So far, it looks like the only way is up for Rebounder.
You need to be at…
Gustaf @ Sunnyvale, 10th October
Art-punks Gustaf describe themselves as "audio drag for ego slobs" and who are we to argue with that? Practice your best stern-faced dance moves ahead of their Sunnyvale slot this week.
SIGNAL @ Baby's All Right, 11th October
We'll be honest - we don't know much about SIGNAL. What we do know is this - they're a four-piece comprised of singer Aida, drummer Allie, bassist Beck, and guitarist Carlos. Their self-titled record, released in August, is a whirlwind of breakneck punk that grabs you by the throat and insists you join them for the ride. They're supporting Amyl & The Sniffers at what should be a riotous night.
Rich Girls @ Trans-Pecos, 19th October
Rich Girls' music spans several dichotomies - those between minimal and grand, light and dark, uplifting and downcast. It's gorgeous, noirish alt-pop made for crooning along to that sounds like it's been pulled off a shelf of hidden '80s classics. Catch them recreate it live alongside Cold Fronts, Polyplastic and more.
Yvette @ Union Pool, 10th November
Brooklyn's noisiest duo are slowly beginning to reappear after some time away. Their abrasive industrialism was always a visceral, challenging listen, and we can't imagine that's changed much. Find out for sure at their latest gig next month.
Read More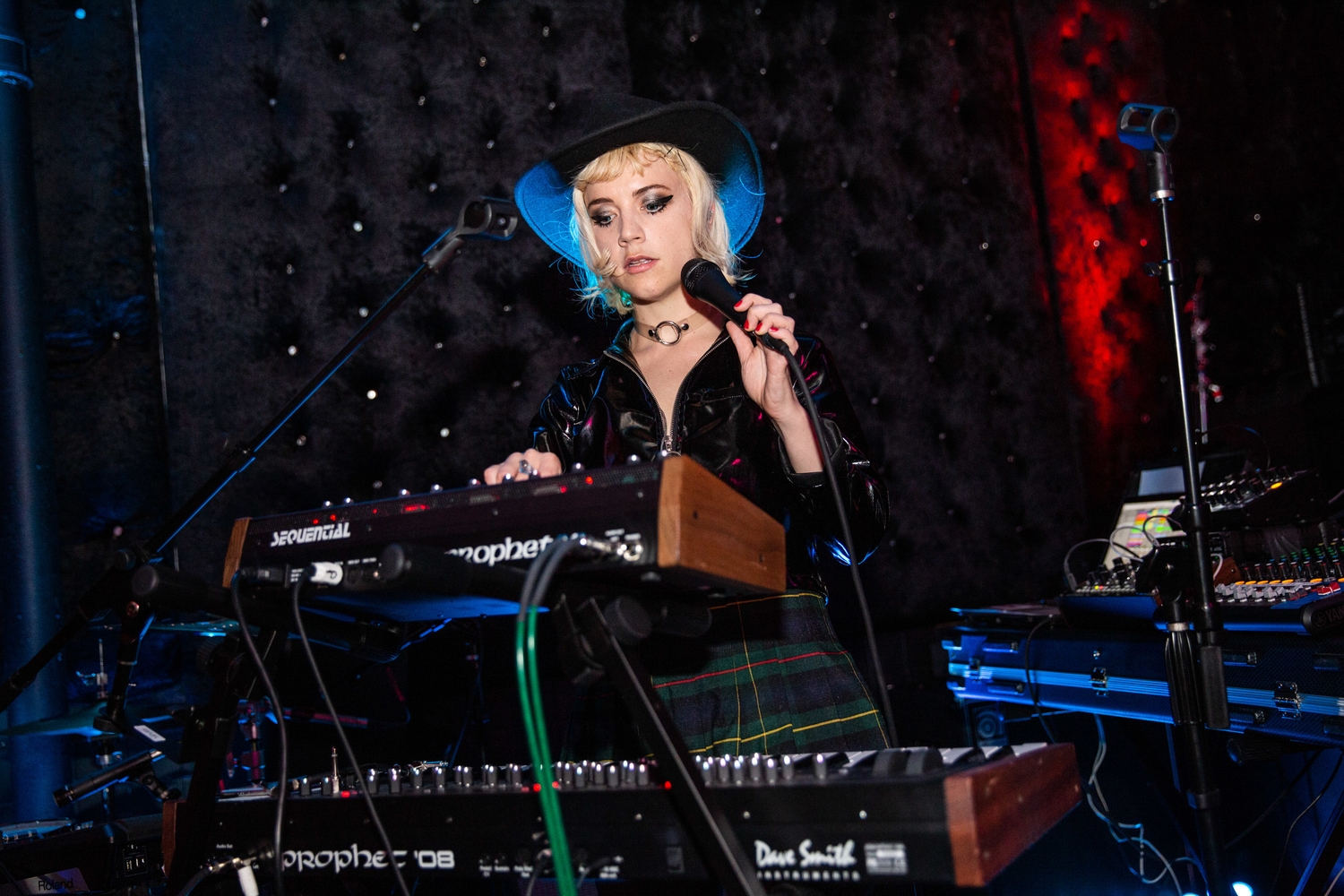 It's a full house as the bands take to the upstairs of Brooklyn's The Broadway.
29th June 2019, 12:00am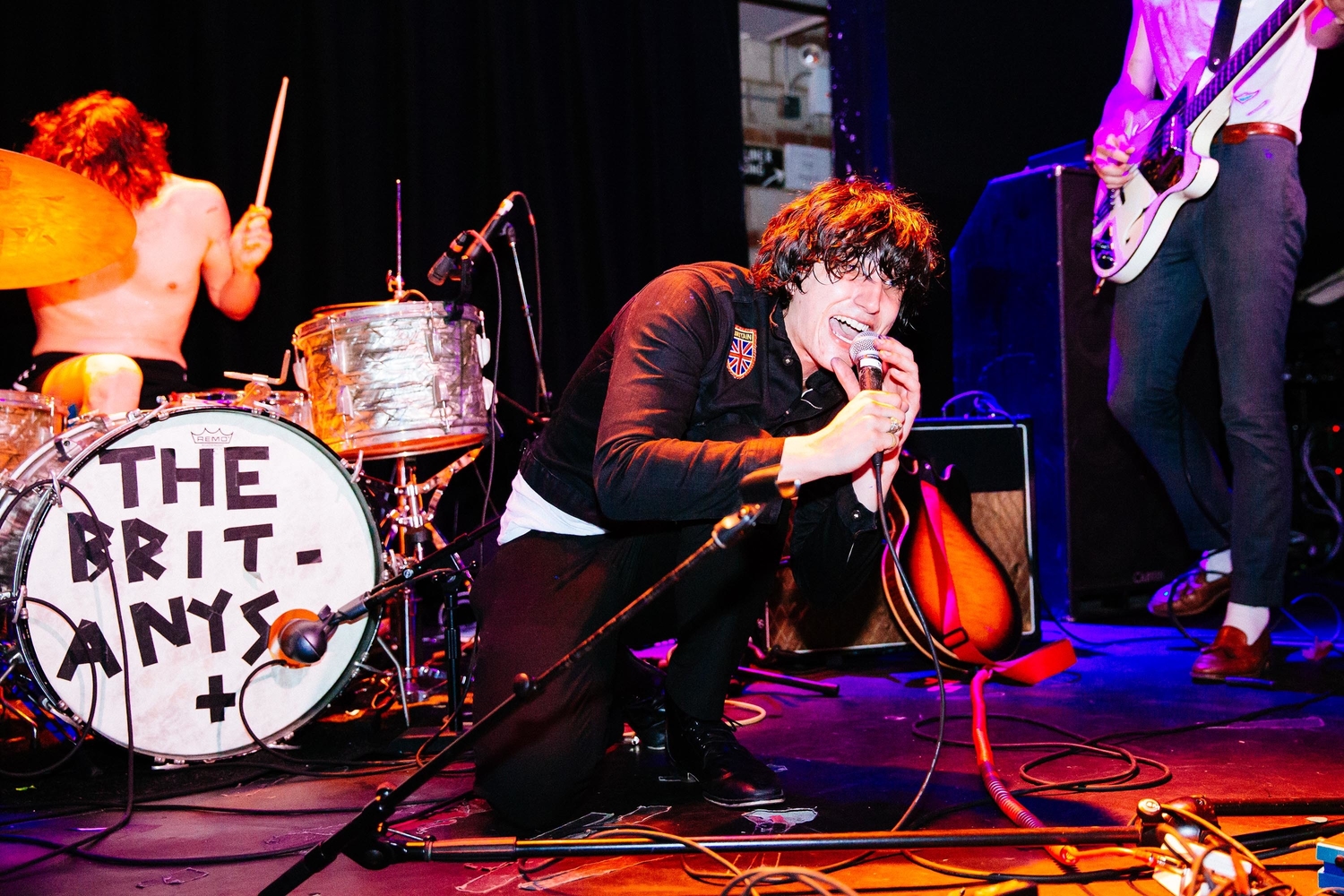 Forget past glories, New York's present is as bright as ever.
19th June 2018, 12:00am
Featuring King Gizzard & The Lizard Wizard, IDLES, Tkay Maidza, Sleater-Kinney and more.