Progress Report: Arctic Monkeys
The Sheffield foursome are about to take the stage on tour… but are they preparing to drop AM7 to celebrate? Here's everything we know…
In an age of cryptic Instagram and TikTok teaser posts and elongated album rollouts, the crumbs we've gathered on Arctic Monkeys' seventh album have been delightfully, warmingly retro.
From Matt Helders spilling to Radio 5 Live during an interview about a Children In Need performance of the BBC News theme tune that a new album was almost ready, to a poor, poor social media exec at a Suffolk farmhouse not realising what a large cat they'd let out of the bag with an erroneous Insta post last summer, we've had to go to some strange places to find out what Alex Turner and co. are up to.
That's all part of the fun though, and long may it continue. It's been four years since 'Tranquility Base Hotel & Casino' but we think this is the year we will finally welcome LP7 to the world.
While we wait, here's everything we know so far…
For a good few years following spring 2019, when they played their last show on the back of 'Tranquility Base…', Arctic Monkeys went fully off grid. Whether they were recording a new album, spending time apart or finding new galaxies for Alex Turner's brain to interrogate was anyone's guess.
That is until the very start of 2021, when the band's manager revealed that they had been working on new music, with album recording sessions set for last summer.
Drummer Matt Helders then chimed in, confirming the band were in the "early stages" of writing the album.
In an Instagram Live stream back in January, he said the band were "faced with the obvious obstacles" while working on their new album.

"Being separated by the sea is one of them," Helders said of the then COVID lockdown. "We're all eager to do it – we would have been doing it by now in a normal time. There's definitely a desire from our end to do a new record as soon as we can."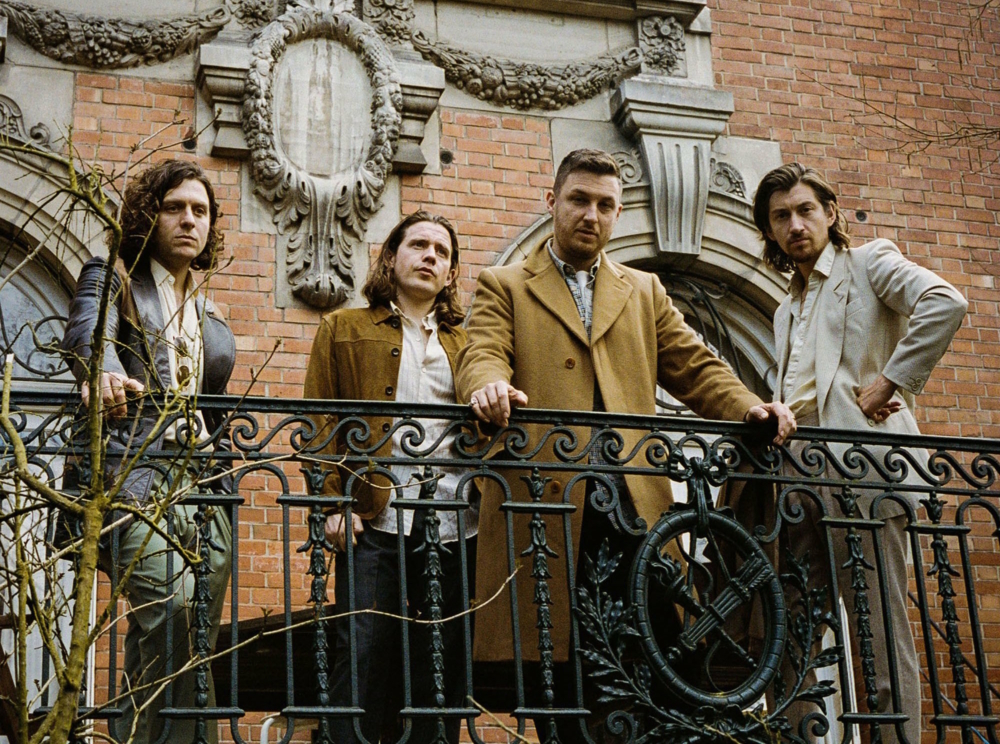 Suffolk Farmhouse Hotel & Casino
With fans across the globe desperately scouring the internet for any news possible regarding the movements of Turner and co, it was down to a poor social media person from Butley Priory farmhouse in Suffolk to give the game away.
Last July, the wedding venue accidentally revealed on Instagram that the band had been recording there, finally signalling the start of work on Arctic Monkeys' seventh album.

"We've had a band staying with us for the last month recording an album," the post said. "Musicians love the acoustics in the Great Hall and Drawing Room, with their huge vaulted ceilings. Being serenaded while watering and weeding the garden, listening to the double bass, drums and piano wafting out of the open double doors, was pretty nice. Thank you, Arctic Monkeys."

After a relatively quiet few months after the initial flurry of information, it was in November of 2021 when further news filtered through about progress on AM LP7.
Appearing on 5 Live Breakfast with Rick Edwards, Helders was asked if their touted new album was "ready to go".
"Yeah, pretty much, yeah," he replied. "It was a bit disjointed how we had to do it, and there are bits to finish off, but yeah, it's all in the works."

He then confirmed that the album is set for a 2022 release, telling Edwards: "I think by the time we get everything together it'll be next year. Hopefully we can get out and tour next summer." More on that later…
As stated above, Helders believes the album will drop by the end of 2022, and it seems likely we'll be getting a taste of what they've been working on as they set out on tour.
Performing their first gig in over three years in Turkey today (9th August), they've got a run of European festival headline slots, before they pop back home to take centre stage at Reading & Leeds 2022, with other festival shows set for Holland's Lowlands, Primavera Sound's new Los Angeles-based bash and more.
While we haven't had any new music yet, what would be a more perfect way to return than to bring out a new banger on stage later tonight? Right, guys…? RIGHT?!


Get your copy of the latest issue