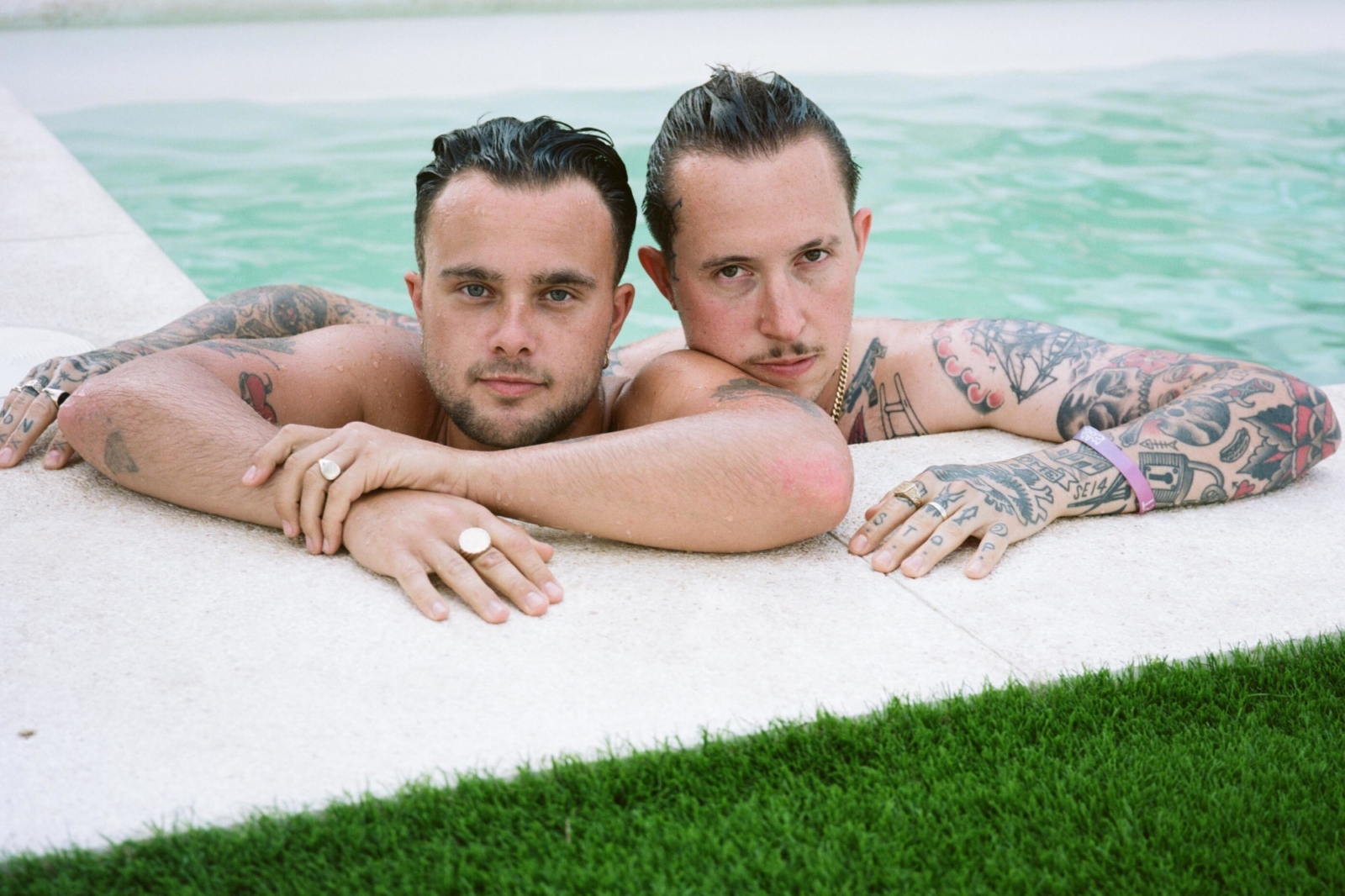 Photo: Emma Swann
Slaves, Wolf Alice, Kasabian and more feature on the new DIY Podcast
We're at Mad Cool in Madrid this time - and also with Marmozets, Perfume Genius, FIDLAR and Spanish act Alberto Y Garcia.
It's off to sunny Spain for the latest DIY Podcast, as we headed to Madrid super-fest Mad Cool, a festival that boasted a line-up so huge Arctic Monkeys and Jack White featured on one night, Queens of the Stone Age and Nine Inch Nails another, and Pearl Jam played for approximately 54 hours*.
While there, we perched ourselves next to the backstage pool (see above) to find out what's new with Slaves (Laurie's got some new fashion inspiration), Wolf Alice (they're preparing something 'big' towards the end of the year, apparently), Kasabian (including the best £20 Serge has ever spent), FIDLAR (who've got a new album on the way), Marmozets (before rushing off for their set) and Spanish act Alberto Y Garcia (there's seven of them!).
Subscribe on iTunes here, on Stitcher here, or listen below.

Get your copy of the latest issue