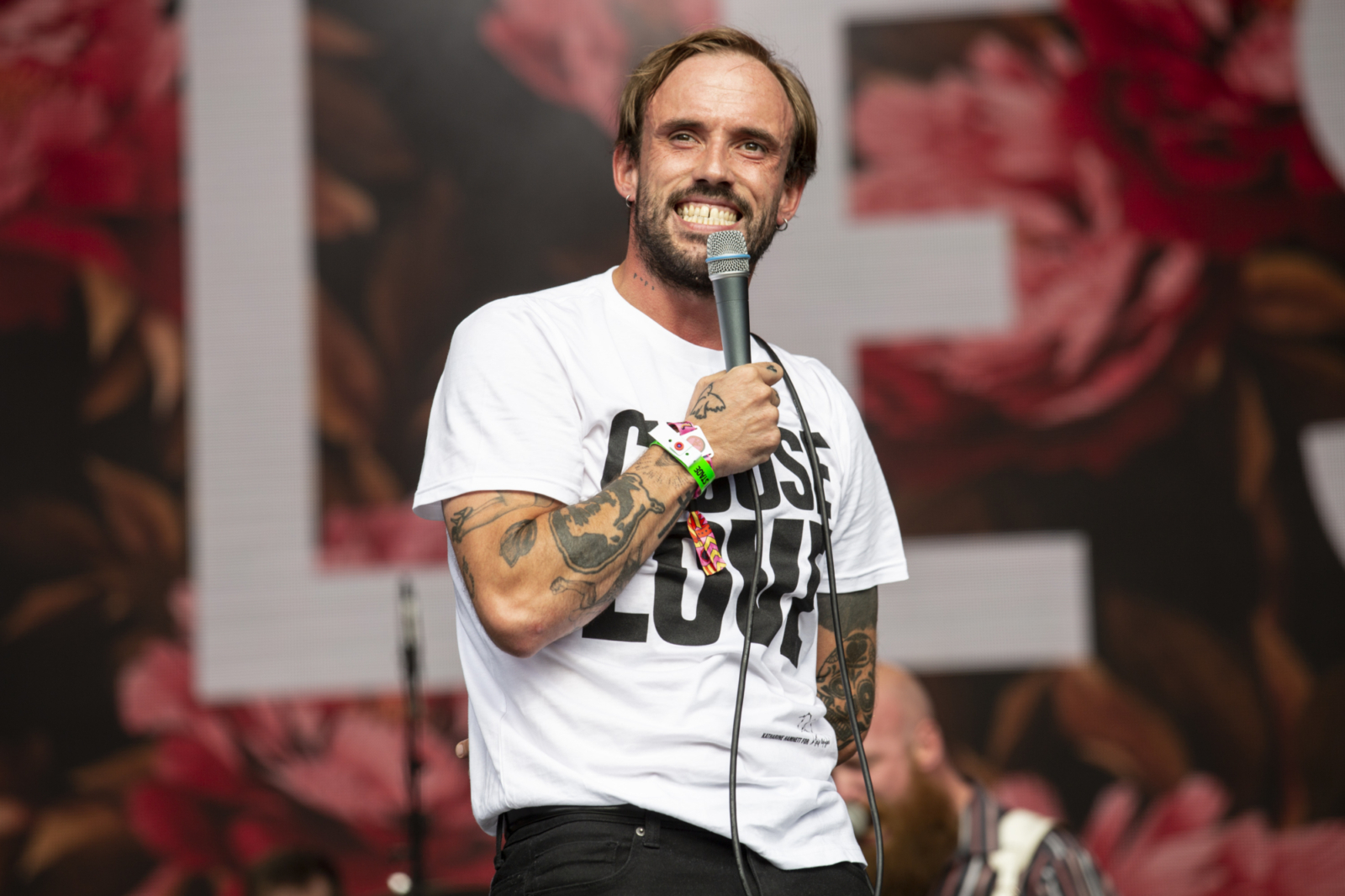 Photo: Emma Swann
Ya Wha'?!: A Guide to the BRIT Awards' more unexpected twists and turns
Let's be honest, if IDLES win tonight's British Breakthrough category, it would be a bit of a curveball, but stranger things have happened…
Ah, another year, another BRIT Awards and a new list of nominations that most of us probably could have predicted. For example, Dua Lipa being up for the most awards this year? Yeah, we'd have put our money on that. Or how about The 1975 being up for two awards (British Group and Album Of The Year)? Rightly so, but again, it was never out of the realms of possibility.
But 2019 has already thrown us a few curveballs and, let's be honest, there's a few outliers in this year's noms list. For example, this year sees Aphex Twin up for British Male Solo Artist against Craig David, George Ezra, Giggs and Sam Smith. Christine and the Queen is also up for International Female Solo Artist, alongside Ariana Grande, Camila Cabello, Cardi B and Janelle Monáe - the only non-American artist nominated in the category. Then there's the matter of the British Breakthrough Act, where our beloved cover stars IDLES are up against Ella Mai, Jorja Smith, Mabel and Tom Walker, making an unusual but welcome addition to the list.
So, could an underdog group like IDLES sweep in to nab the trophy from their competitors? We would say, 'stranger things have happened', but - glancing through previous years - really it's true!
Read below for a brief history of the BRIT Awards' more unusual twists and turns. Stranger things really *have* happened.
The Beatles won Album Of The Year for 'Sgt. Pepper's Lonely Hearts Club Band' - ten years after it was released
The first ever BRIT Awards were held in 1977 and they were a different beast back then. Originally held as a one-off event to celebrate the Queen's Silver Jubilee, the first awards ceremony was intended to highlight the best music of the past twenty five years. That may have worked fine for a generic 'Best British Group' category, but it gets slightly strange when it turns out that The Beatles beat Pink Floyd, Elton John and Mike Oldfield to the coveted first ever 'Album Of The Year' title for 'Sgt. Pepper's Lonely Hearts Club Band' - despite the fact the album actually came out ten years previously in 1967.
Radiohead have been nominated for 17 BRITs since 1994 - and lost every single time
Sure, IDLES might feel up against it at tomorrow's BRITs, but even if they don't emerge victorious in the British Breakthrough category, they'll have a hell of a long way to go before they're as unlucky as Radiohead. Since first being nominated in 1994, Thom Yorke and co have been nominated for seventeen(!) BRIT Awards, managing to lose every. Single. One. No wonder they look so gloomy all the time. It's enough to make you rage tweet Paddington memes at 3am.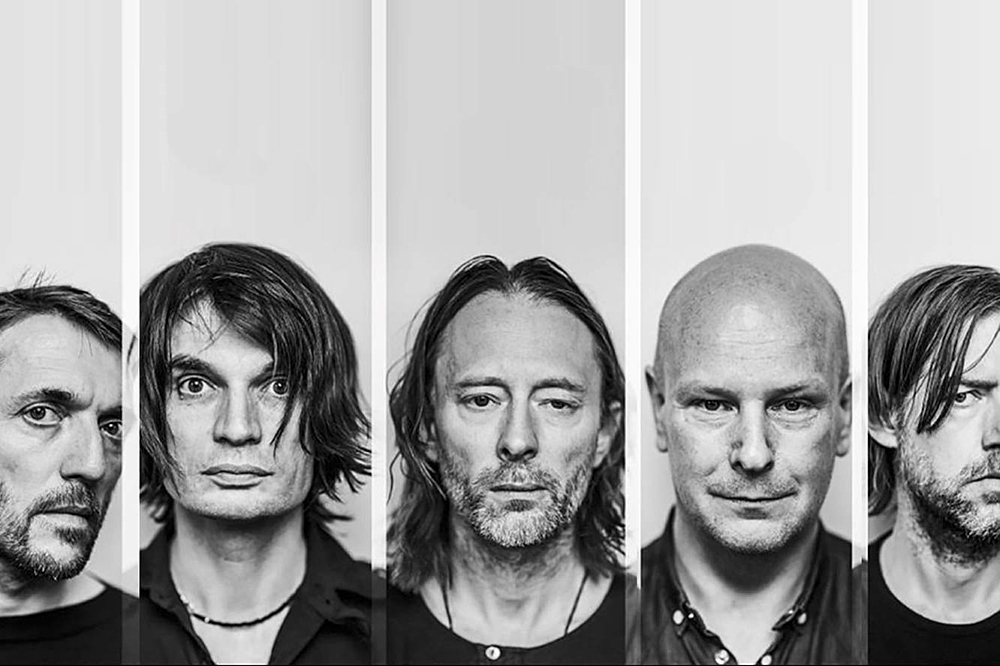 Michael Jackson won an Artist of a Generation award in 1996 - and Jarvis Cocker was not happy
What would you do if you thought a performance was a bit shit? We'd probably just like go and get another drink, then stand outside in the fresh air for a bit or something, but not so for Jarvis Cocker. After Michael Jackson won the 'Artist of a Generation' award in 1996 and took to the stage for an elaborate performance of 'Earth Song', Jarvis infamously invaded the stage, wiggled his bum a bit in protest before taking a lap around the stage and exiting. And what an iconic moment it became!
After Michael Jackon's death years later, Jarvis elaborated on the incident to the BBC, saying: "He was pretending to be Jesus – I'm not religious but I think, as a performer myself, the idea of someone pretending to have the power of healing is just not right. Rock stars have big enough egos without pretending to be Jesus – that was what got my goat, that one particular thing." Ok then! Watch that moment below from 4.40 onwards.

Björk won Best International Female in 1998 - and accepted the award by saying "I am grateful grapefruit"
It could be said that many a memorable thing happened at the 1998 BRITs. For one, it was the year that John Prescott - then deputy prime minister - had a bucket of water thrown over him by Chumbawamba singer Danbert Nobacon in some sort of anti-establishment protest. However, Björk probably wins this one for her bizarre acceptance speech when picking up her award for International Female Solo Artist. "I…am…grateful…grapefruit," she explained, before holding her trophy up in triumph. Whatever else?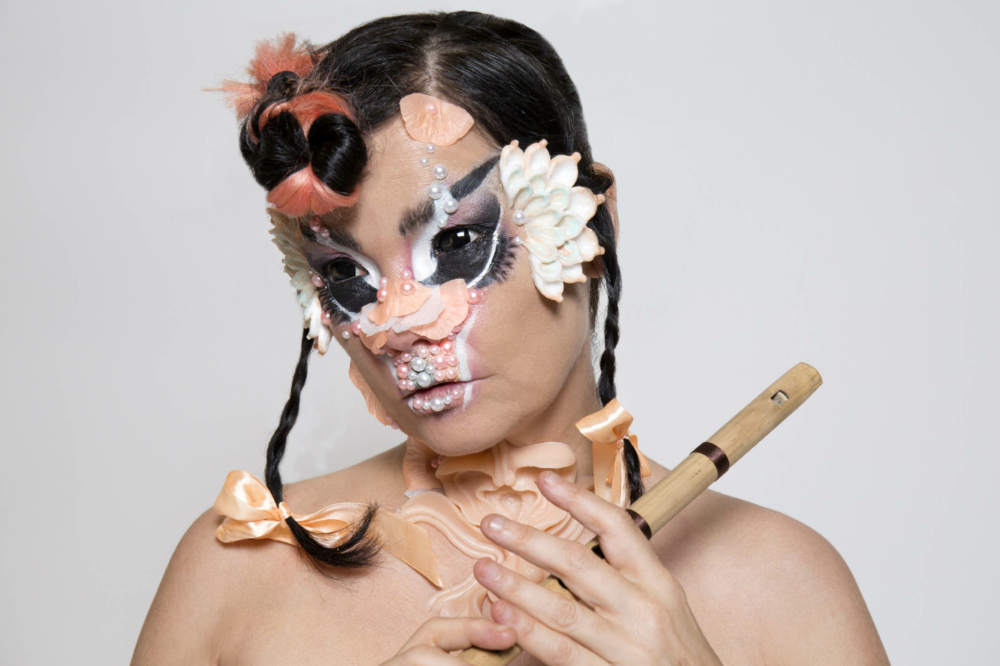 Bob The Builder was nominated for Single Of The Year in 2002 - but lost out to S Club 7
Ahh the early Noughties, back when slogan tees were fashionable and the Crazy Frog reigned supreme. Looking back now, it seems unsurprising that those halcyon days of yore saw the likes of Bob The Builder take over the charts, but now – when the Greatest Showman's soundtrack provides fierce competition to atrists – it'd be almost unthinkable. Maybe… But we digress: it is still a bit weird to look back and think that an animated construction worker – as voiced by Neil Morrissey - could be shortlisted for Single of The Year for a cover of Mambo No. 5, especially when it was competing against the likes of Gorillaz' 'Clint Eastwood', Daniel Bedingfield's 'Gotta Get Thru This', and more pressingly, Geri Halliwell's iconic cover of 'It's Raining Men'. Anyhow, Bob didn't win after all, so all's well that ends well. Big thanks to S Club 7 for making sure of that one.
The Darkness were the biggest band of 2004. No really.
The year is 2004 and, believe it or not, The Darkness are the country's biggest new rock band. That's at least according to that year's BRITs, where the band won three of the biggest awards of the night - Best Rock Act, Group and the coveted Album Of The Year title - as well as being nominated for Best Breakthrough. That's right, the band which we'd long just associated with that Christmas song, were actually a Proper Thing fifteen years ago. When they were on the way to collect their award for British Group, they were hailed as the "first proper rock stars in over a decade". How times have changed.
Arcade Fire were the big winners of 2011 - but who actually are they?
Who the hell are Arcade Fire?! That was the most common - and now notorious - conversation starter at 2011's GRAMMY Awards, when the band picked up Album Of The Year for third record 'The Suburbs', still firmly weirdo indie outliers in the mainstream world. They were similarly successful (and baffling to a host of the audience) at the 2011 BRITs, where they picked up Best International Group and Best International Album. Fast forward and they're headlining Glastonbury's Pyramid Stage and can consider themselves something approaching a household name. It all started with that weird, confusing, amazing awards season back in '11.
The 2019 BRIT Awards take place on 20th February at London's O2 Arena and will be broadcast on ITV from 8pm.