Interview Against Me!: Baby, I'm a gender anarchist
Love may be one of the most universal inspirations in all of music, but for Against Me!'s new album 'Shape Shift With Me', Laura Jane Grace is looking at it from a whole new perspective.
Laura Jane Grace is a romantic at heart. The Against Me! frontwoman may have a voice that could set the sky on fire and the style to match but underneath it all, she's gentle and open-hearted. Her band's seventh album, 'Shape Shift With Me', proves as much; it's an exploration of love and lust, inspired by The Streets' 'A Grand Don't Come for Free', The Rolling Stones' 'Exile on Main Street', and Liz Phair's 'Exile in Guyville'. And while these are her holy trinity of love albums, for Laura there's a catch: they're all written for the cisgendered - people whose gender matches the sex they were assigned at birth.
As a transgender woman, Laura's found there aren't many records that reflect romance the way it applies to her. 'Shape Shift With Me' is an attempt to shift the balance, tracks like 'Delicate, Petite & Other Things I Will Never Be' hinting at the dull ache of gender dysphoria that can make trans people struggle to feel worthy of love. But Against Me! are nothing if not defiant, and this new album rails against the darkness as much as it is consumed. As Laura explains, it's about transition not only of gender, but also of relationships and geography.
"This is a record written while touring, and coming to understand myself over those two years," she says, from the other end of a crackling transatlantic phone line. "All while going through a heartbreaking divorce, and trying to move on. To me, the record is a document. I can look at every one of those songs and I can tell you about where it was, and it's set out that way too." 'Provision L3', the album's opener, is the name of an airport body scanner - which, on several occasions, has caused security staff to publicly 'out' trans passengers after they've discovered 'physical anomalies' during the scan. "You're starting out on your trip. You're a little disoriented, you don't know where you're going, but here we go on an adventure. And the last song is the ride home."
"It is a dysphoric experience, dating."
— Laura Jane Grace, Against Me!
As she wrote, Laura found herself grappling with the romantic implications of her transition, and the impact sexuality and traditional gender roles have on relationships. Her track 'Boyfriend', written alongside The Blood Brothers' Cody Votolato, is a particularly stark example. The pain of being viewed as male is apparent as she sings "you treated me like a boyfriend / like some dumb fucking boyfriend." Because of this kind of misconception, she's now hyper-aware of the way she's perceived, she says. "You meet people, and you question 'what is it that you're attracted to in me? Is it the fading masculinity that you see in me, or is it the emerging femininity?"
This introspection can be painful. There's a fine line between figuring out where you stand and inflaming your insecurities, and Laura has found that her curiosity can lead to more personal, hurtful questions. "It is a dysphoric experience, dating," she admits. "For me, at least. There are certain things – whether it's small things like doors being opened, or whatever - you're recognising the instilled gender roles that people play with each other, and the power dynamics in relationships. You're wondering what emotions you're having when experiencing a relationship or divorce are strengthened by testosterone or estrogen; are certain emotions more 'male', or more 'female'?"
Unravelling gender roles can be a difficult process, as trans people begin to learn how to navigate relationships from outside the boundaries of tradition. Lust, and by extension sex - and the dysphoria that can come with it - can further complicate things. Acceptance from the mainstream could make the process easier, she explains. "I think that because most of mainstream culture's consciousness of trans people is as a fetish or a sexual object - and a shameful sexual object - then, when it comes to trans people being accepted in the mainstream media, what really needs to be demonstrated is that it's OK for trans people to express their sexuality too. To express that trans people actually like to fuck in a healthy way too. As opposed to a transperson expressing their sexuality and it being viewed as something pornographic. You should be able to be empowered by your sexuality as a transperson."
Laura knows that there is power in representation, and that conviction comes through in her work. In her experience, the perspective a song is written from can make all the difference. "There was a funny coincidence with our song 'Boyfriend', where Tegan and Sara released a song recently called 'Boyfriend," she says. "And I heard it, and I was like 'Oh my god.' I immediately reached out to Tegan and I was like 'we're subconsciously connected right now, in like a psychic way', because we both have this song that is basically expressing the same thing from a different standpoint. As a listener, how you take in Tegan or Sara singing the words "you treated me like a boyfriend" as a queer woman [is different to] a trans woman saying that, based on even the way the voice sounds. How would society take that coming from us? Because really, when it comes down to it, I'm interested in that as a gender anarchist."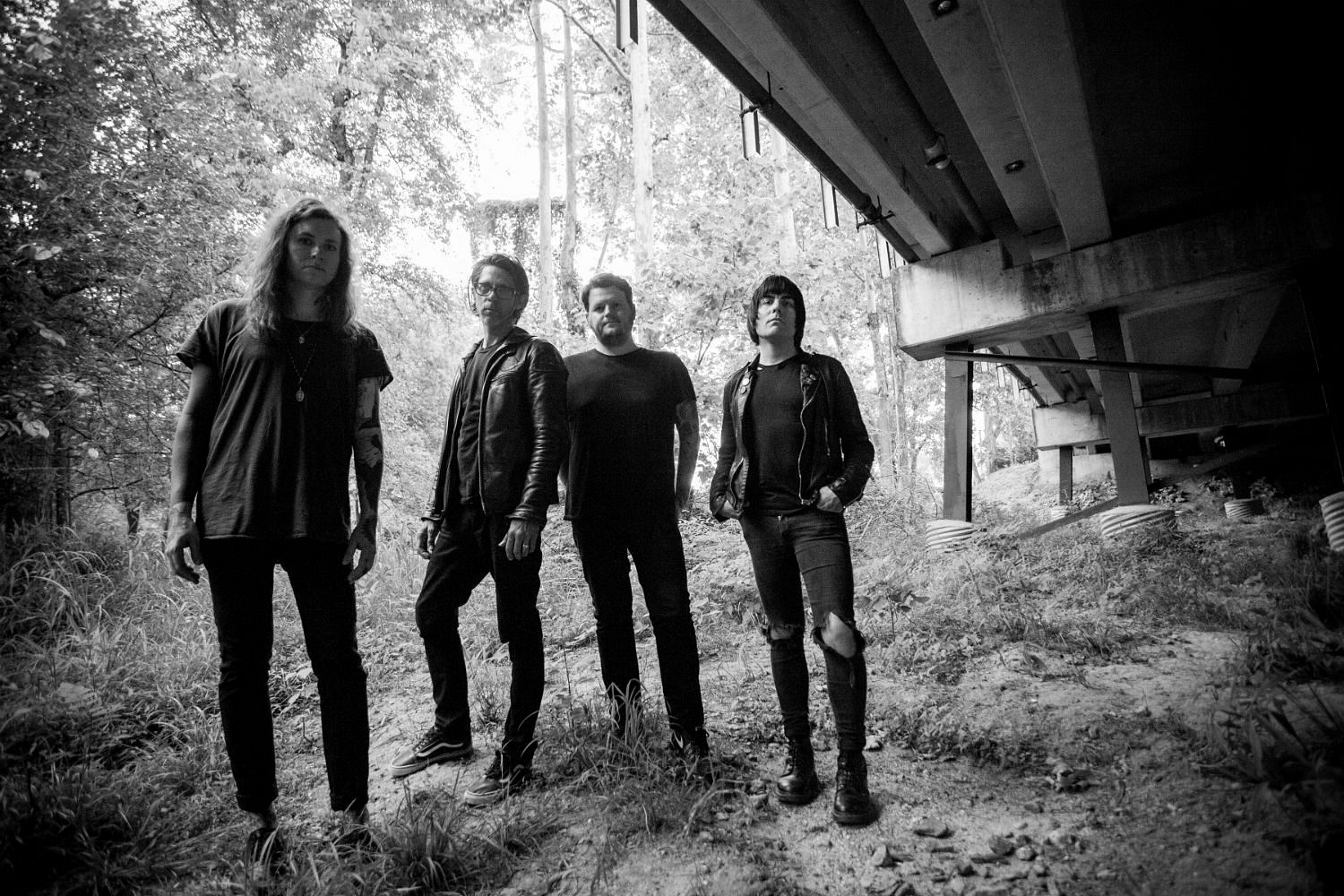 "You should be able to be empowered by your sexuality as a transperson."
— Laura Jane Grace, Against Me!
While the new record may focus on loving and being loved as a transperson, there has always been a political aspect to Against Me!. Recently, Laura's found herself in a position to speak out against transphobia, protesting policy issues that affect her community on a daily basis. The North Carolina 'bathroom bill' - formally known as HB2 - is no exception. The statewide law says, among other things, that people must use the public toilet that corresponds with the sex printed on their birth certificate. The 'bathroom bill' has upset many transgender people, who fear they will be the victims of harassment or violence if they are discovered in the 'wrong' place. As high-profile acts like Bruce Springsteen cancelled North Carolina dates in protest, Laura felt it was her job to show up. "That, to me, felt like the act of an ally. Springsteen was drawing attention to what was happening in North Carolina, which was great. We don't draw as much as Bruce Springsteen by any means, so the act of us cancelling would not have that same impact or drawn that same media attention. By going there, by talking about it, and by inviting community organisations to come down and table the event, we can talk about how to defeat HB2. The people who live in North Carolina who are queer or trans or however they want to identify, who are affected by this… they don't have the option to boycott. That's their reality, that's my reality. I'm not going to not go to North Carolina just because of some assholes." While Laura Jane may be shape-shifting on Against Me!'s new record, when it comes to her community, she's standing her ground.
Against Me!'s new album 'Shape Shift With Me' is out now via Xtra Mile Recordings.
Taken from the September issue of DIY, out now. Subscribe below.
Read More
Featuring James Blake, Romy, Marika Hackman, yeule and more.