The Unusual Suspects: alt-J
alt-J have spent the past decade Trojan-horsing the mainstream, and with new LP 'The Dream', the trio are sticking up two fingers to the naysayers and celebrating their curious niche with gusto.
"Fuck you, I'll do what I wanna do," repeats the chant at the cathartic pay-off of 2017 'Relaxer' album track 'Hit Me Like That Snare'. Though it took them three albums to shout its clarion call quite so loudly, it's an attitude that's always seemed to be at the heart of what alt-J do.
They're a massive, arena-selling band who average approximately 1.5 typically 'radio-friendly' songs per album; a group who somehow manage to woo festival headline slots of pissed punters with songs full of Gregorian chanting ('3WW'), binary code ('In Cold Blood') and lusty geometry ('Tessellate'). Joe Newman, Gus Unger-Hamilton and Thom Sonny Green still clearly aren't sure quite how they got here, but here they stand: about to release their fourth album, this month's 'The Dream', as one of the UK's most successful bands.
"I think one of the weird things is that we always thought we'd be one of those bands that would never garner anything except perhaps critical acclaim; we thought the best we could hope for is for the slightly left of centre, indie [people] to really like us and for no one else to have ever heard of us," muses Gus over a pint and some chips as we hole up in a Shoreditch boozer following today's neon photoshoot.
For a short while it looked like that could be the case. A decade ago, the band - then augmented by original guitarist Gwil Sainsbury - picked up the 2012 Mercury Prize for their debut 'An Awesome Wave': an award that tends to cement a more leftfield path rather than indicate a crossover to the centre. But move to the centre they did. Their following album, 2014's 'This Is All Yours', topped the UK charts and reached Number Four in the US; ever since, alt-J have been A Big Band. And yet, across all their records, there's been a steadfast sticking to their esoteric guns despite evidently being quite capable of throwing up the occasional more straightforward banger ('Left Hand Free', 'Breezeblocks') should they so wish.
"I don't think we have a manifesto when it comes to songs we write; we'll embrace a hit if we see one coming, and if we think we're writing a hit we won't slow the brakes on it, but equally we're not ever trying to write one," Joe explains. "With 'Left Hand Free', we knew we were writing something that was a bit of a curveball [for us], so if someone came up and was like, ''Left Hand Free''s my favourite song', then we know they're not really a fan of the band…
"With the new single 'Hard Drive Gold', I think we felt it was a hit, and we like it when they spring up out of nowhere and you catch it when it happens," he continues before chuckling: "It reminds us that we could make a lot of money if we wanted! There's a lot of adverts that would want this!"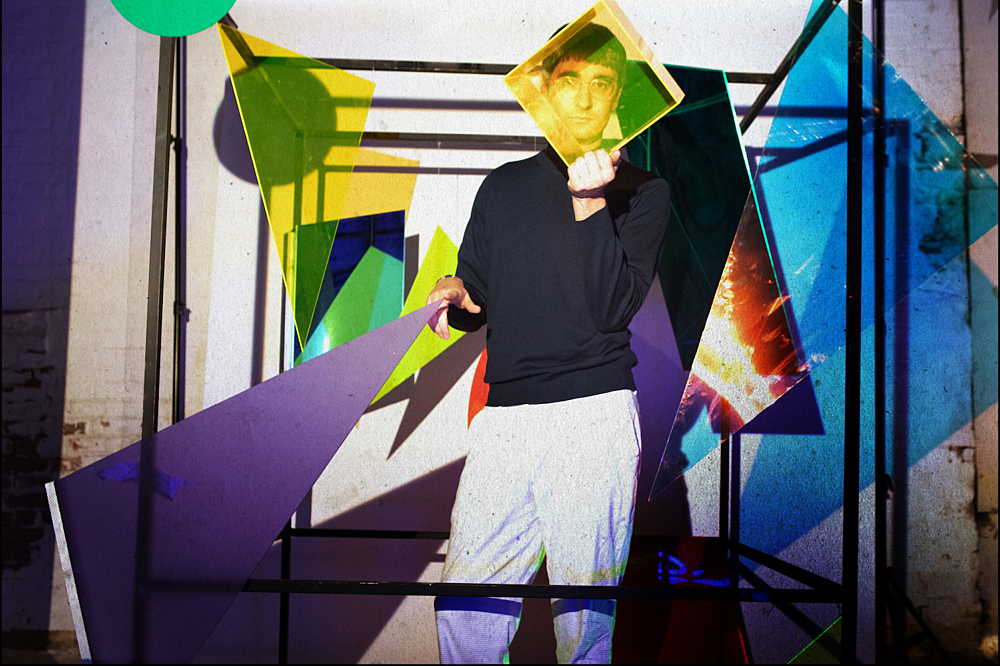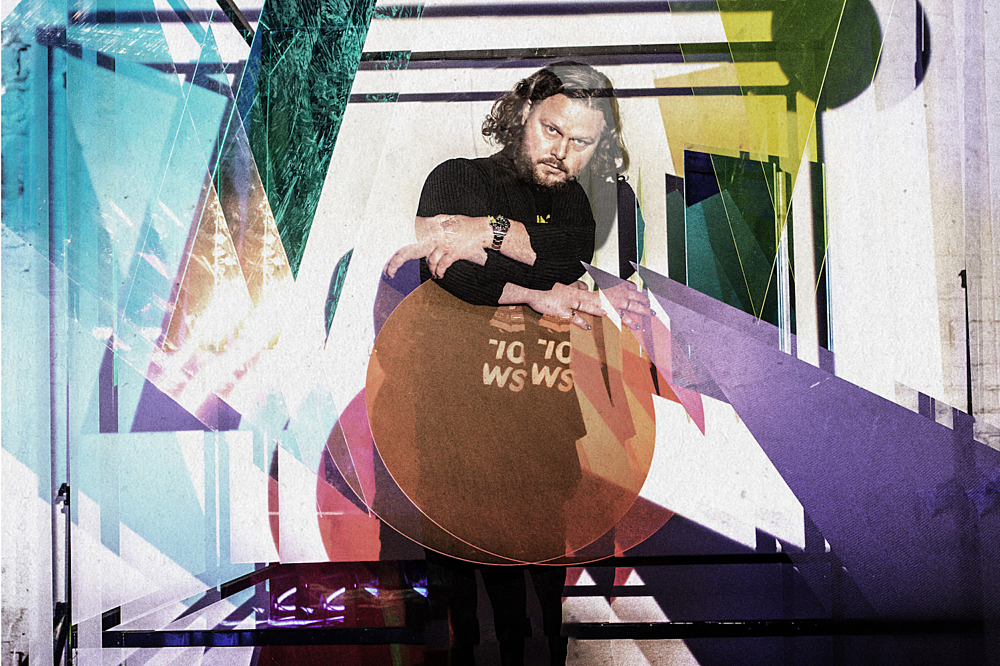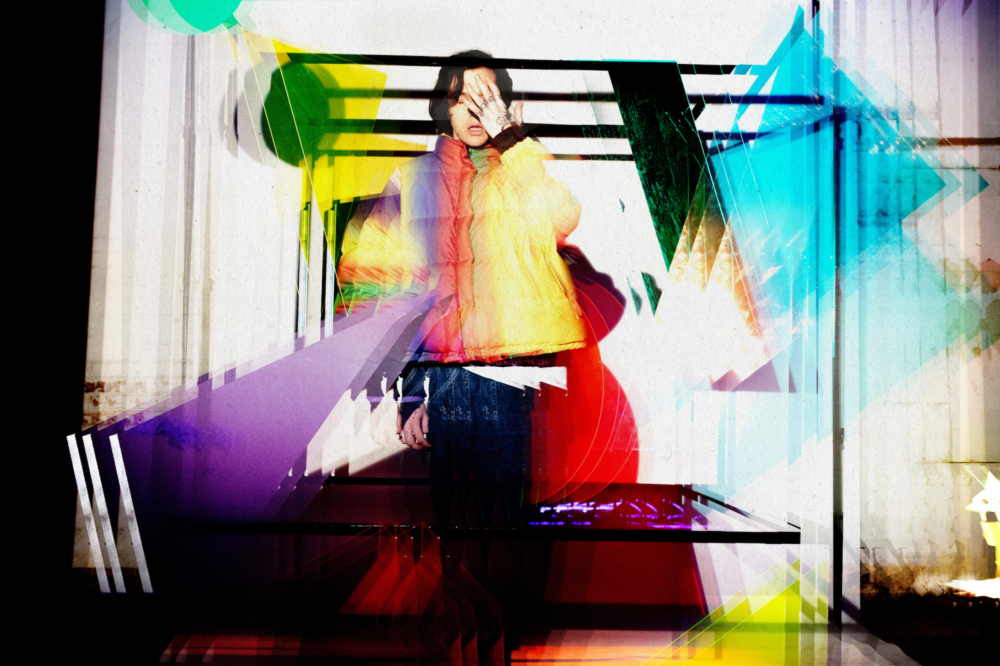 "People see us as a fair target because we're successful. They're not punching down if they slag off alt-J."
— Gus Unger-Hamilton
On 'The Dream' - written and recorded across the past two years at their new east London studio base - any concessions to what would traditionally occupy a high-priority return from an arena-headlining group are just as absent as ever. Yes, 'Hard Drive Gold' shimmies along on a bassline that'll likely get stuck in your head for weeks, but it's also a lyrically wry track about cryptocurrency, populated with a shout along chorus ("Don't be afraid to make money, boy!") that's both a cheeky comment on capitalism and an inevitable sing-along festival moment: classic alt-J.
"If you write a song that you feel strongly about and it's more in line with the greater world of commercial music, then it's the best of both worlds because you know that it's gonna fight the good fight for you in terms of filling seats and that's great," Joe reasons.
Elsewhere, meanwhile, it's business as usual - by which we mean a 12-track crawl through the furthest regions of the trio's eclectic tastes and flights of fancy, featuring harpsichord trills and opera singers on 'Philadelphia', recorded sounds of a passing crow and, on 'Walk A Mile', a cross between Southern blues and a barbershop quartet.
"All of us have quite interesting tastes in music and interesting backgrounds," says Gus. "When I was at school, I was in a barbershop group and it's only on our fourth album that I thought, oh I'll see if my barbershop background could work on something."
"He did two tours of Thailand!" Joe chips in.
"We were called The King's Barbers. I was 13," Gus nods sagely. "But the point I was trying to make is we're still coming across things in our backgrounds that feel like they'll be cool, and [we're still getting to] the outer limits of what our possibilities are. Maybe a lot of bands come together because they all love the same music; we kind of came together in spite of coming from really different backgrounds, and that does tend to create a lot of sparks and magic in the cauldron."
Strange sparks and magical alchemical moments are par for the course across an alt-J release. "I would defy anyone to predict what sort of music we'll write on the next album," says Joe. "I just don't think we're predictable, so it feels good to me that we're still somewhat marginalised but also…"
Objectively very successful, we offer? "Objectively successful," he acquiesces, "but inevitably that comes with sneers by a lot of people that think that success equates to something less authentic."
In recent years, alt-J have come to find themselves whipping boys for a certain type of indie snobbery. "Certain newspapers on the left of the spectrum really really fucking hate us," shrugs Gus. "It's just the opposite of what we thought would happen. It's the whole punching up thing: people see us as a fair target because we're successful and I guess that's fair enough. They're not punching down if they slag off alt-J."
It's something that evidently bothers them. Having started the band aiming squarely for more leftfield quarters, and having stuck to their guns throughout, they're obviously justifiably uncomfortable being seen as having somehow compromised themselves.
"I think it's always frustrating, inevitably," nods Joe, "because in the cold light of day, you look at your body of work and you say, 'That's the best I can do'. So it's a process you have to come to terms with that the best you can do is not only not good enough for others, but people actually take the attitude where they enjoy not liking it. It can be difficult, and it's a daily thing to contend with - not worrying and not getting upset about it. But it takes up a small part of your brain."
"Every day…" deadpans Gus.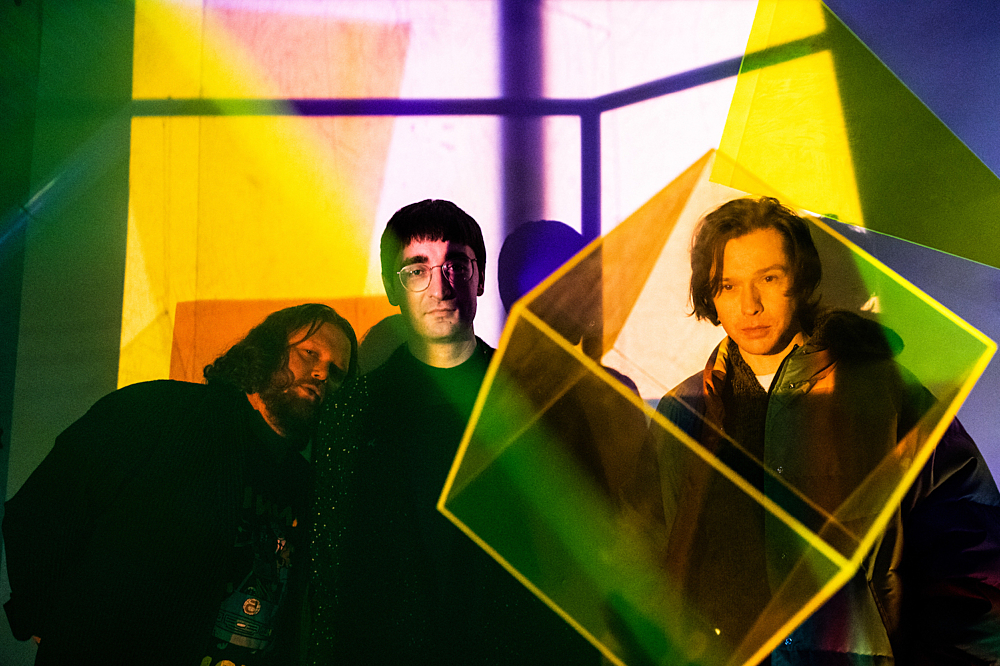 "If we think we're writing a hit we won't slow the brakes on it, but equally we're not ever trying to write one."
— Joe Newman
Regardless of any negative external forces, however, inside Camp alt-J, things seem better than ever. Conceding that 'Relaxer''s relatively short eight-track length was due to looming deadlines and unavoidable time constraints, their purposeful pause that followed at the tail end of 2019, coupled with the time afforded to them by the pandemic to create its follow-up, has meant that Joe, Gus and Thom are brimming with enthusiasm for being in their band once more.
They've decorated their new space with a collection of limited run tour posters, collected from their worldly travels ("Of you or of other bands?" we ask, innocently. "Of us - fuck other bands!" Joe and Gus retort in complete synchronicity), and they're dreaming typically big of their future plans. "Have you seen the place where The Beatles wanted to do that gig in Get Back?" Gus asks excitedly when questioned about any remaining ambitions. "We should do that!" Apologies in advance to whoever now has to book a show at a crumbling amphitheatre in Libya.
Though three albums' worth of touring and promo had left them desperately in need of a break before work could start on 'The Dream', at no point did any of the band even consider the idea of making the break more permanent. "He's choking at the thought!" Gus pipes up, as Joe splutters over his chips next to him: "I've just got a very sensitive gag reflex for salt!" And even though the trio are due to toast the 10-year anniversary of that life-changing debut in May of this year, they're truly just not that arsed about doing anything except revelling and embracing the present.
"When I read other musicians saying what I'm about to say I roll my eyes, but I'm gonna say it anyway: I really think this new album is better than that one, and it's not outside the realms of possibility that this album could go on to be more successful and better regarded than 'An Awesome Wave'," says Gus. "So I'm more excited to think about 'The Dream' this year. I'm so grateful for everything 'An Awesome Wave' has done for us, I mean, crikey…"
"Crikey!" snorts Joe, at his bandmate. "You've got to keep in that he said that…"
"BUT," continues Gus, "this new album is more important to me at this point in my life. Back in 2012 we were the most important people in each other's lives, and now we have partners and children and pets and we've grown into our own personal lives. But our musical chemistry is really in a honeymoon period again. This album feels like we're musically in the first flushes of romance."

'The Dream' is out 11th February via Infectious.
Read More