Interview Back To The Future: The Futureheads
It's been over half a decade since Sunderland stalwarts The Futureheads bowed out quietly, but on new album 'Powers', they prove they're back, bold and playing with the best of them.
Nowadays, when bands decide to call it a day, the decision comes loaded with a fresh schedule: farewell shows, final festival performances, just that one last chance for fans to catch a glimpse before they disappear (for a while, at least). But when Sunderland's finest The Futureheads threw in the towel back in 2013, the quartet did so quietly, with no real final hurrah.
Six years on, with new album 'Powers' in tow, it turns out they've not been twiddling their thumbs. Even in the past 24 hours, Barry Hyde – who in the interim has trained as a chef, become a music teacher, released a solo album and earned himself an MA – has "performed a song with 500 children, performed a song with a choir of people with dementia, compered an event and then in the evening, I judged a songwriting competition and did a speech in front of about 500 people. Then I performed at the Sunderland Empire. It was class!" Right then.
With the remaining members of the band having established themselves in other fields of expertise - "We've been busy boys!" confirms co-vocalist Ross Millard – one of the first challenges when it came to their return was actually getting them in the same room; an opportunity which arose when a local promoter took over Sunderland record store Pop Recs Ltd to celebrate the anniversary of their debut album. "You and I had been on the phone to each other," Ross nods to his bandmate, "just having a general chat, and we got onto what the likelihood of [the band reuniting] might be. It was brought home a lot more when the four of us got together for that strange little moment where this guy ran an event to celebrate our first album. That sort of thing doesn't happen too often."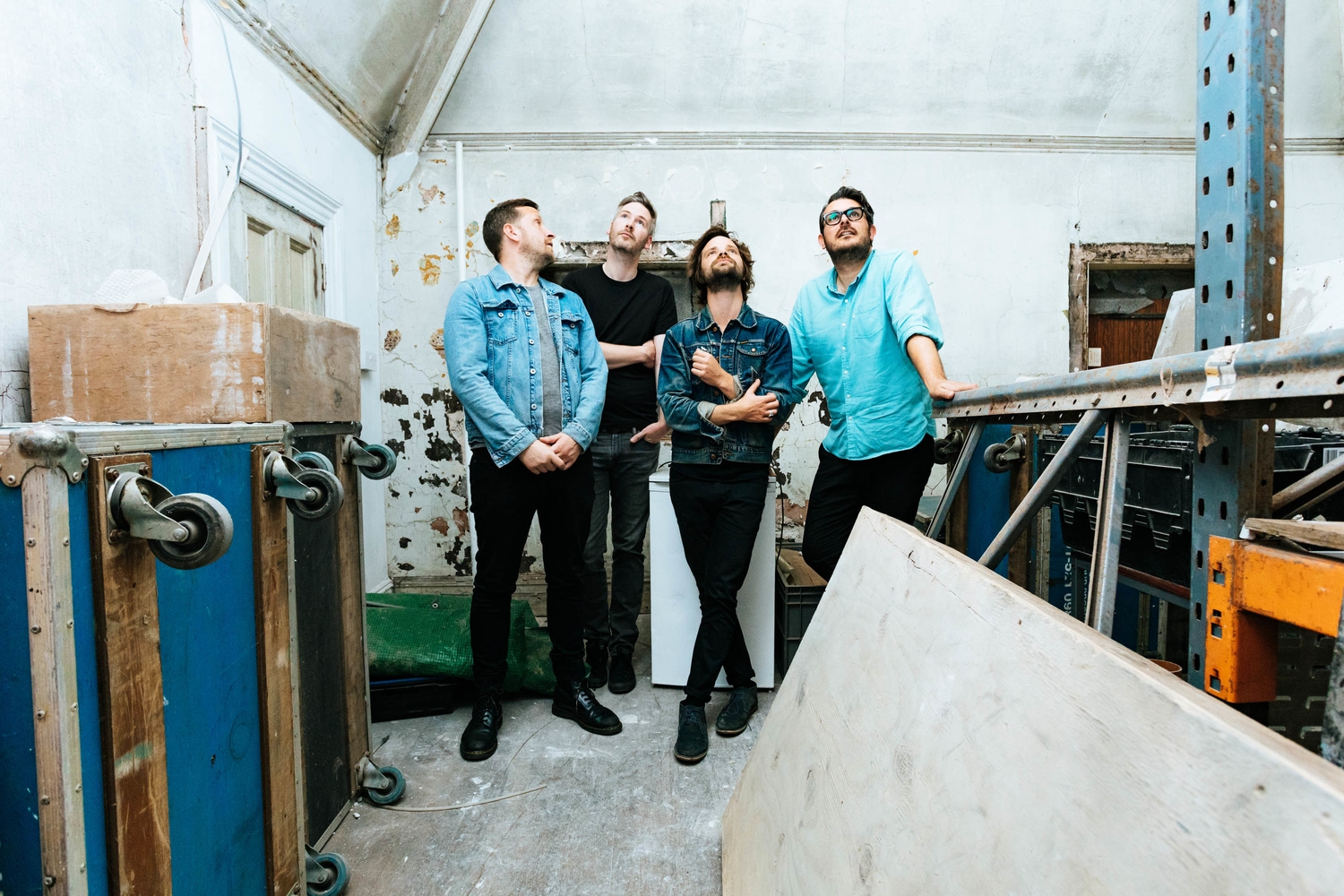 "I find I'm far better at writing songs when I'm a genuine part of society, rather than a bohemian think freak, who's playing jazz guitar late at night."
— Barry Hyde
What was paramount to the group, however, was creating new music. As a band who felt so electrifying and forward-thinking when they first emerged, not relying on their past successes was key to their decision to come back. But, now all with various other careers on the go, The Futureheads in 2019 is a different prospect to where they left off. "I think we've got the best of both worlds at this point," Barry ponders. "Sometimes I wonder what it would've been like if, during our career as The Futureheads, we had maintained some kind of foot in the door of reality. Actually, I find I'm far better at writing songs when I'm a genuine part of society, rather than a bohemian think freak, who's playing jazz guitar late at night.
"Being creative, it works best when you're distracted," he continues. "I remember having this definite moment when we were professional; we were on tour in America and I felt obligated to sit on the tour bus by myself with an acoustic guitar, to try and write some songs. It was like, this is crap. I felt depressed by the notion that it was a job. So, you've got to get that balance right, and I feel like the energy, the ideas and the enthusiasm on this album are a direct result of us doing this in our spare time."
And, though the two frontmen may be old hats at the job, the recording process wasn't without its apprehensions. "Something that we've never done before – and I don't think we would do again – is we left all of the lyric writing until the very end," reveals Barry. "Don't you think we were quite shy to sing, Ross?" "I think because lyrics make up the identity of the whole album, and therefore what the band is gonna be about for this period of time, we were sort of hesitant to put out there what we wanted this episode of our existence to be about," Ross picks up. "That's very personal, isn't it? You've got five years of perspective to try and distill into a handful of songs."
And those five years have thrown up all sorts of inspiration. From the challenges of dealing with mental illness – a struggle Barry himself has been very open about – to the quiet contentment of beginning a family, 'Powers' is a record which seers with personal honesty. It's via the charged march of 'Across The Border', though, that the North Eastern band find themselves facing politics square in the eye, with the issue of their town's relationship with Brexit becoming the main focus. "I know that very little is understood about what Brexit really is," Barry sighs. "You can't ignore it," adds Ross. "It's no longer an elephant in the room and for us, the fact that Sunderland became this sort of flagship city that seems to embody ignorance, it's really disappointing, because it's just not the reality."
The result sees The Futureheads stand once again as one of indie's finest prospects, and while things may have transformed since their last album – the a cappella curveball of 2012's 'Rant' – was released, they surely feel just as vital as ever. "I think, as artists, if you start thinking about winning a battle about whether you're relevant or not, it's a fight you can't really win," Ross adds. "The audience decides; the rest of the world make their mind up. For us, it was about getting back together, really enjoying the fact we were making music and enjoying each other's company. But in terms of what the album goes on to mean? We don't really get to decide that. We just have to master our form and decide what we want to be as a band, what our identity and intentions are, and hopefully we've made an album that best represents that."
#AD
Records, etc at
Read More
Featuring King Gizzard & The Lizard Wizard, IDLES, Tkay Maidza, Sleater-Kinney and more.